10 reasons to buy a Nissan Qashqai
The Nissan Qashqai is one of our favourite small SUVs, so here are 10 reasons why you should buy one...
Very few cars are as consistently popular on What Car? as the Nissan Qashqai. The latest version, launched in 2013, has been universally well received. We named it our Car of the Year at the 2014 What Car? Awards, and even in 2016 it's still our Small SUV of the Year - a category in which it saw off rivals such as the Suzuki Vitara and BMW X1.
The Qashqai is a great new car to buy, then, and here are 10 reasons why you should do just that.
10 reasons to buy a Nissan Qashqai
10. Upmarket inside and out
The Qashqai's smart exterior looks continue on the inside, and the cabin is well laid out. Plenty of soft materials cover the dashboard, while high-end models get a glossy piano-black finish around the touchscreen infotainment system.
9. Five-star safety
Like the best cars in this class, the Qashqai gets a full five-star safety rating from Euro NCAP. All versions come with six airbags, stability control and emergency braking assistance, and optional safety features include autonomous emergency braking.
8. Suited to UK roads
We all know the UK doesn't have the best quality roads, but that's okay because the Qashqai was developed on home soil, so it can soak up bumps and imperfections with ease. The worst road imperfections will still cause it to fidget, but it tackles most surfaces with ease.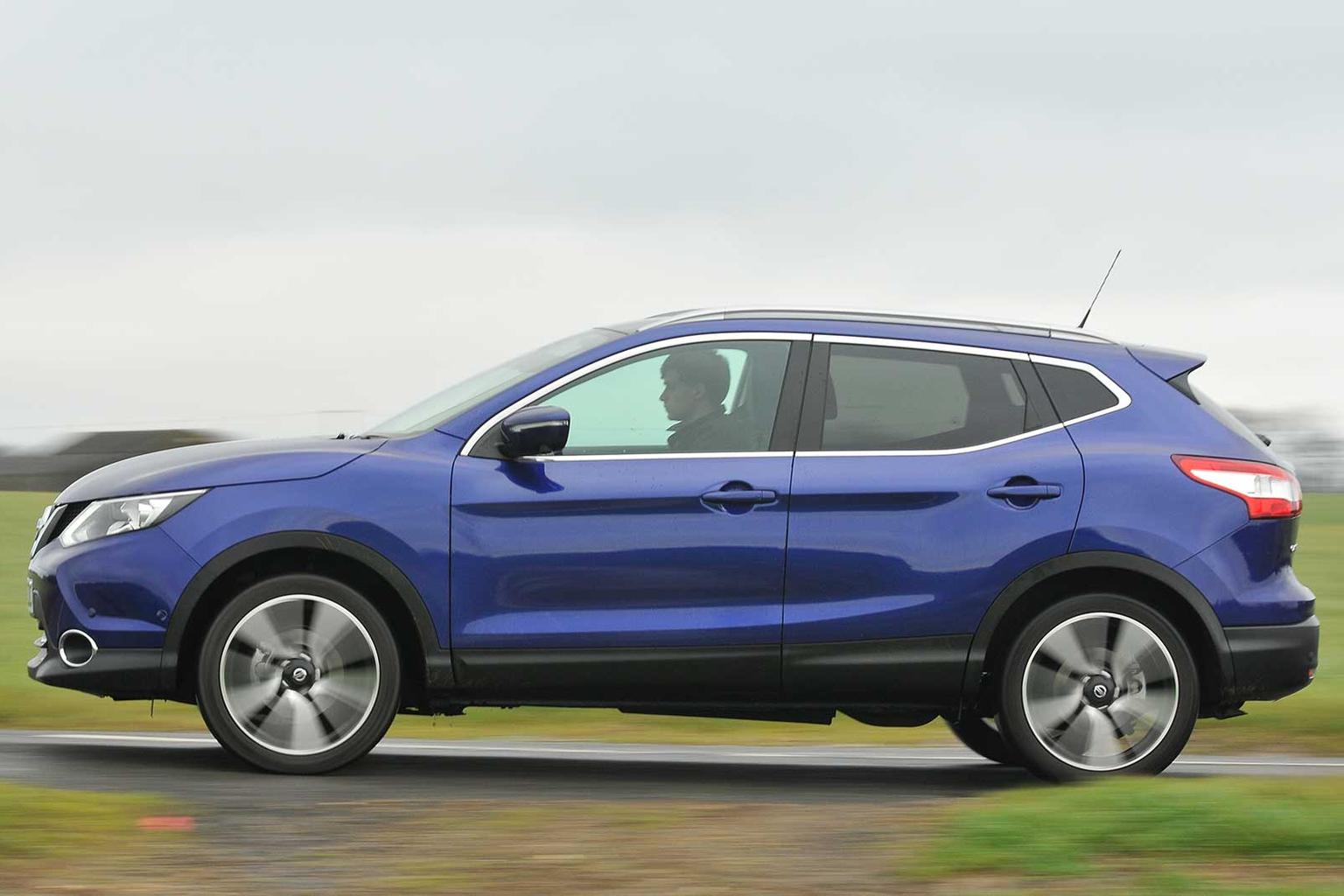 7. Small-car handling
One of the biggest credits you can levy at a big car is that it doesn't feel big to drive. That's exactly how the Qashqai feels - it's as nippy and sharp as a family hatch and is well controlled through corners.
6. A comfortable time
Most of the Qashqai's engine range is quiet at speed, and there's very little road or wind noise on the motorway. Put simply, no other small SUV does refinement better than this.
5. Low running costs
Real-world fuel economy figures for the majority of the Qashqai's engines are impressive. The 1.5-litre diesel is particularly tempting if you're a company car driver because it produces less than 100g/km of CO2.
4. Comfort
It's very easy to get comfortable driving a Nissan Qashqai. There's plenty of adjustment in the seats and steering wheel and visibility is great all round, mainly thanks to the elevated driving position. There's good space for rear passengers, too.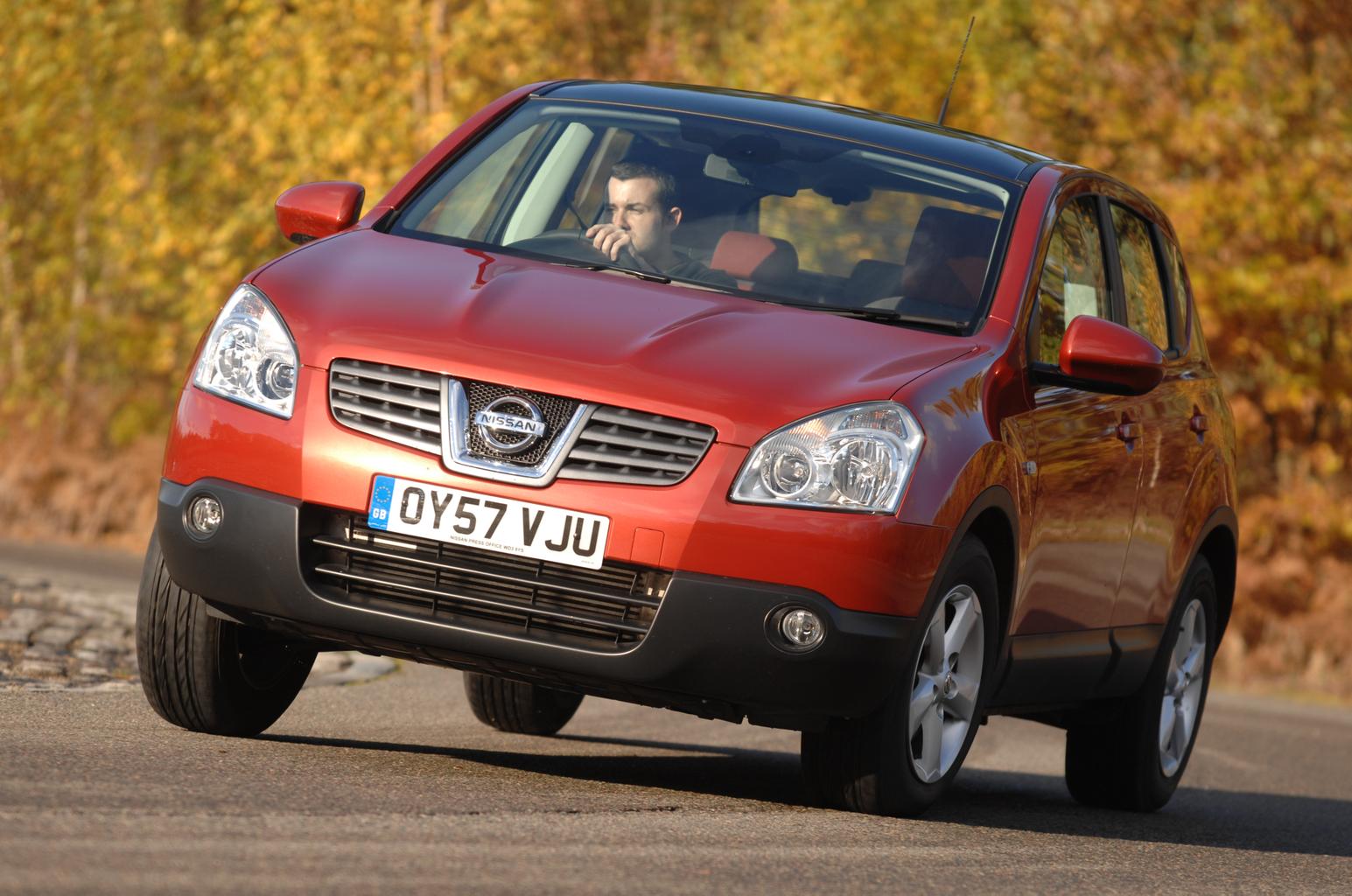 3. Clever storage
The Qashqai's boot is nothing short of a miracle. It's spacious in standard form, but drop the split-folding rear seats and the load bay turns into a cavern. Need to hide something out of sight? There's a false boot floor with a cubby space underneath.
2. Loaded with kit
Even entry-level Visia versions of the Qashqai come with air conditioning, Bluetooth connectivity and cruise control, while our favourite N-Connecta specification adds a 7.0in infotainment screen with satellite navigation.
1. Diesel power
Our favourite Qashqai engine is the 1.5-litre diesel, which delivers power smoothly and pulls strongly from low revs. The standard six-speed manual gearbox is also a delight.
What about buying used?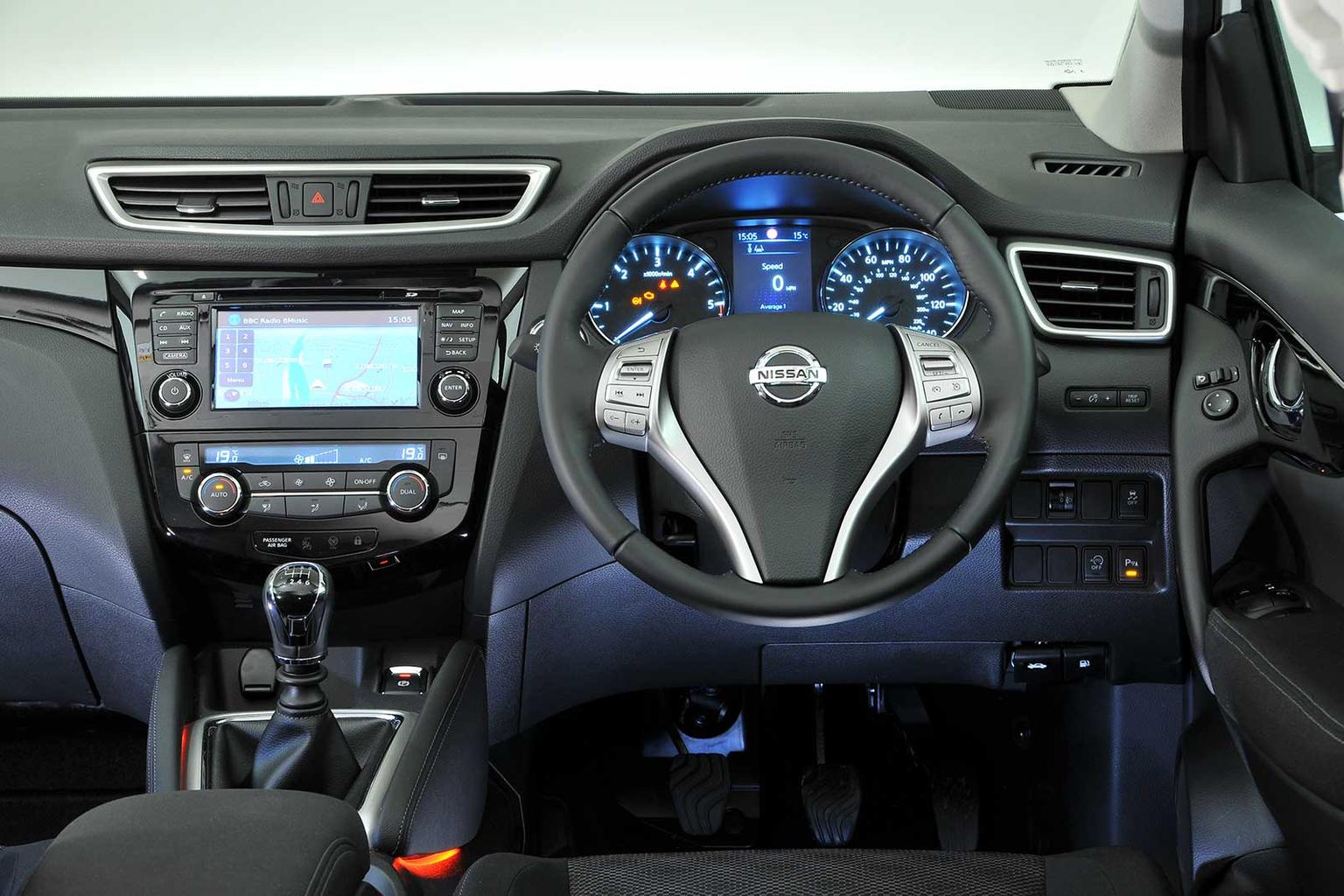 The first generation of Nissan's big-selling small SUV was launched in 2007, and just like the current car it was a big hit, earning a full five-star rating on our road test. The Qashqai helped to introduce buyers to the idea that they didn't necessarily have to opt for a go-anywhere SUV and could instead have a car with SUV styling but which had more in common with a family hatchback than it did with an off-roader.
When looking for a used Qashqai, be wary of diesel models with low mileages - in such conditions the car's diesel particulate filter (DPF) can get clogged up, and it can be very costly to replace. Also have a good look at the service history, as this will tell you if crucial maintenance, such as a timing belt change, has been carried out.
There' s a known issue with the dampers on early Qashqai models, so listen out for any rattles from the rear suspension during your test drive. That said, the Qashqai performs better than the class average when it comes to reliability, and most of its parts are considered durable.
In terms of budget, just £2500 will get you an early 1.6-litre petrol version, but for a diesel version with lots of equipment you'll be looking at around £14,000.
Click here to read our full used car review on the Nissan Qashqai
What next?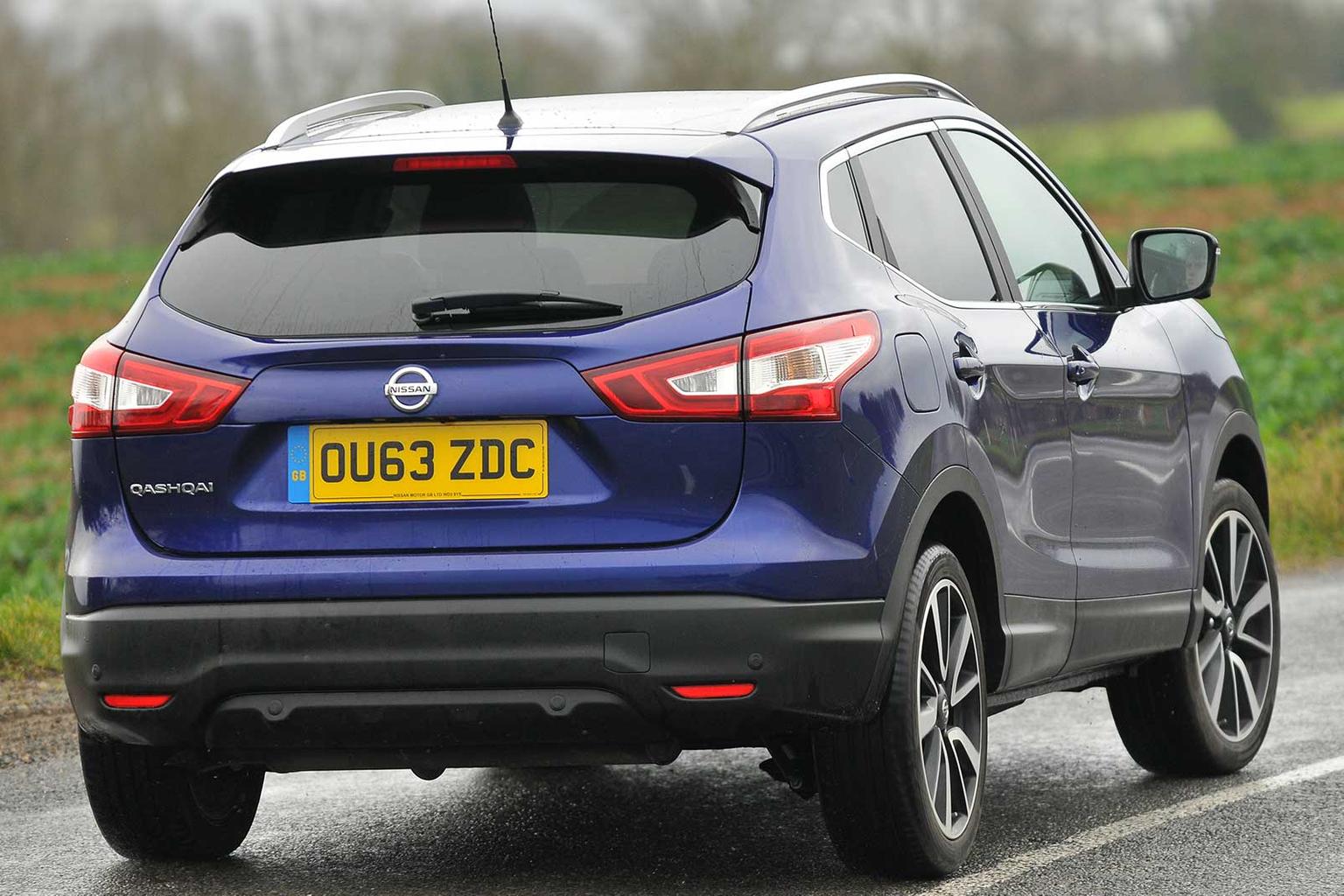 Click here to find out more about the Nissan Qashqai, and if you want to see the used cars for sale through What Car? Classifieds, click here.
Our recommendation: 1.5 dCi 110 N-Connecta 5dr
---
Got a motoring question? Our experts are standing by to help, just tweet us your question using #askwhatcar
For all the latest reviews, advice and new car deals from What Car?, sign up to our weekly newsletter here