2016 Aston Martin DB11 review
We drive the Aston Martin DB11, the long-awaited replacement for the DB9 and the first of a new generation of Astons...
Aston Martin has a plan, and as small car makers' plans go, it's a bold one. Between now and 2022 it will launch no less than seven new models, all far more differentiated from each other than the cars it currently builds.
You know how it is: the Vantage looks a bit like the Vanquish and does a similar thing to the DB9 and…. Well, all that changes with the DB9's replacement, the Aston Martin DB11.
The DB11 sits on a new aluminium chassis, which, from a technical standpoint, has fewer extrusions and more pressings. From a practical standpoint what that actually means is it's more space efficient; the car is a similar size to its predecessors on the outside, but roomier inside. And let's face it, roominess is something previous Astons have not been renowned for.
Mercedes now owns 5% of Aston Martin; nowhere near a controlling stake but enough for Aston to use Mercedes' electronics and infotainment systems. And, later, its engines, but that's for the future.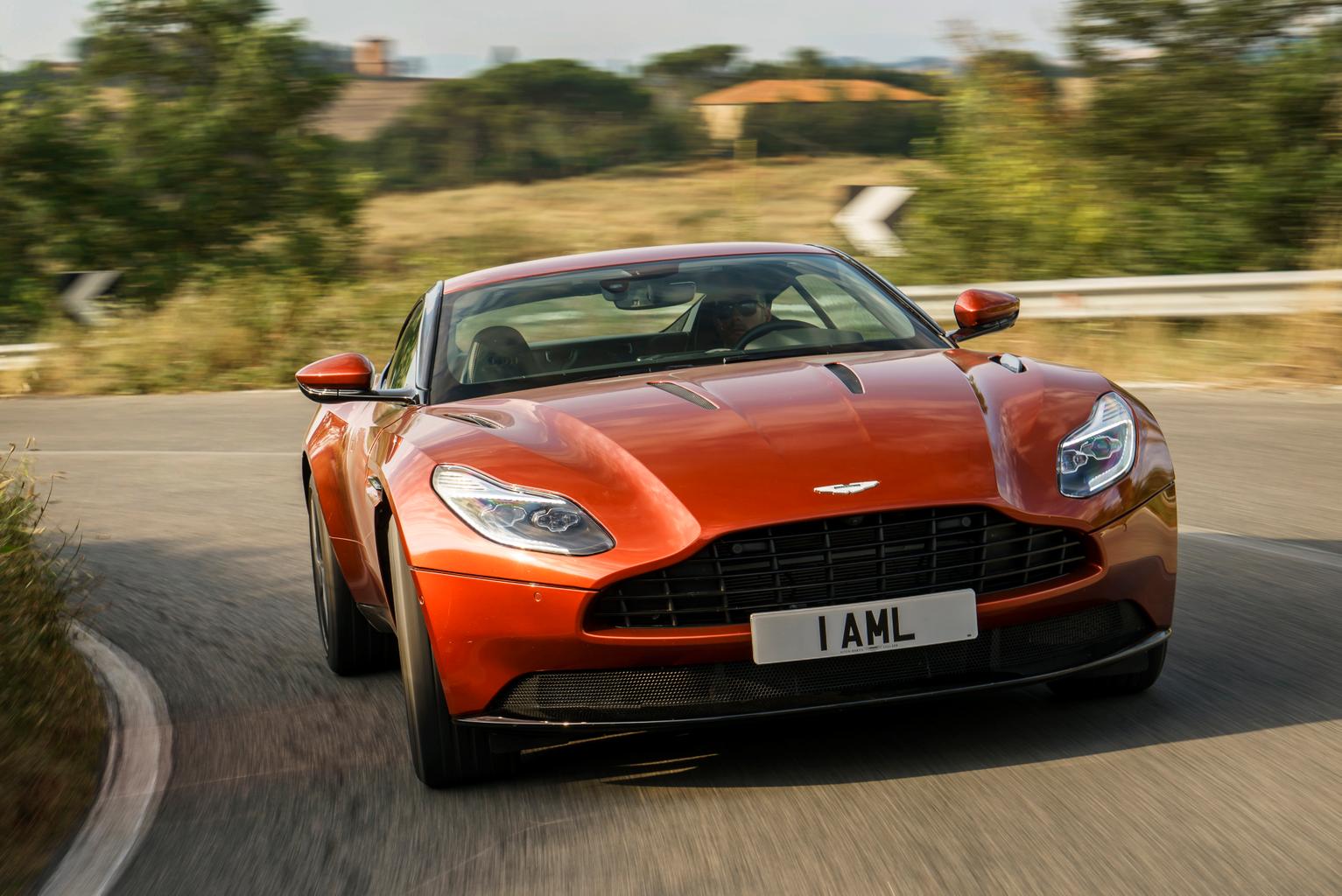 Today, the DB11's engine is smaller than the DB9's (though these things are relative), but more powerful. Instead of the old 5.9-litre naturally aspirated V12, there's a twin-turbocharged, 5.2-litre, making a nice round 600bhp. It drives the rear wheels through an eight-speed automatic gearbox.
What's the 2016 Aston Martin DB11 like to drive?
It's remarkably different to other Aston Martins, and terrific for it. The biggest improvement is in the ride quality, which was fidgety on the DB9, but is really impressive here. The DB11 glides over small bumps so it's extremely comfortable for such a sporty car, yet its body control is still absolutely excellent, especially compared with the floatiness you feel in a Bentley Continental GT (below).
Over bigger dips and crests this gives the car great stability and ensures you have complete confidence in how it will react. What's more, the DB11 remains flat and composed in corners, and for a car that weighs well over 1900kg, it's surprisingle agile.
That agility is also due to some clever electronics on the suspension, with a system that can pull a rear inside brake to help the DB11 turn faster, allied to much quicker steering reacting than any Aston has had before.
The DB11 still remains impressively stable at motorway speeds, though, leaving you to relax and enjoy its engine thrumming away quietly in front of you.
Ask more of the big V12 and, unsurprisingly, it has power and torque to spare. When you put your foot on the accelerator at low revs there's a tiny pause while you wait for the two turbos to start working. But even then, a car that makes 516lb ft of shove from 1500rpm is never going to feel flat, and the reality is there's effortless pace available all the time, right in keeping with the nature of this car and Aston Martin tradition.
What's the Aston Martin DB11 like inside?
Inside the DB11 is a similar step-change from Aston's recent offerings. The changes in chassis design we mentioned earlier mean fewer straight edges than you'd find in the old DB9, so the DB11 has more curves that make the interior more naturally sculpted, and therefore arguably more attractive.
Fit and finish retain the best bits of Astons of old – that handcrafted effect on the leather – but marries it, finally, with modern electronic features, such as a user-friendly sat-nav system. The instrument dials are fully digital, too, and easier to read than in previous Astons, even if the graphics aren't quite as high definition as they could be.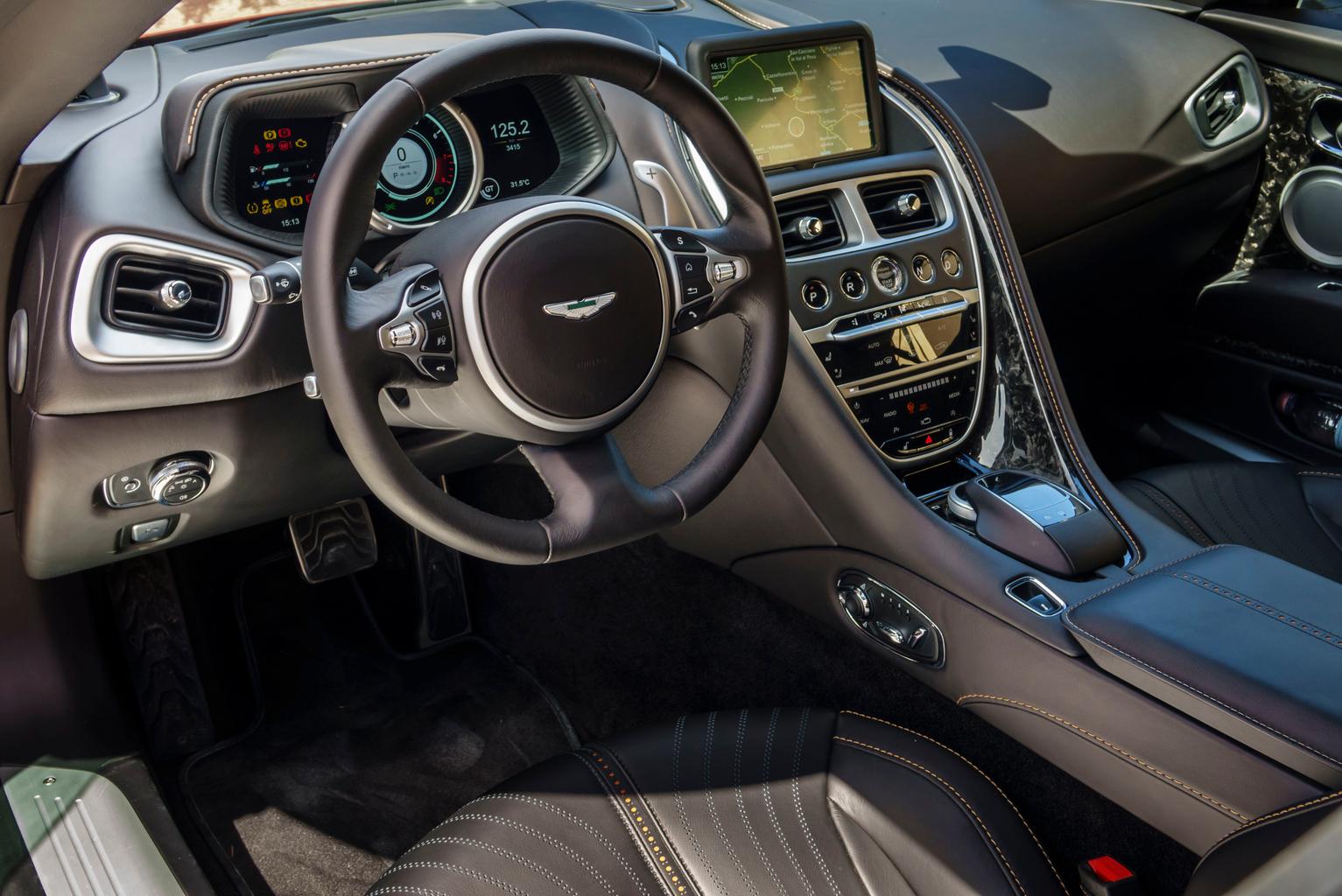 There are two rear seats, which you can pretty much forget about using if you're an adult, but are big enough for a couple of nippers to squeeze into. And despite the gently sloping rear window, the DB11 doesn't have a hatchback; a small bootlid opens up to reveal a boot that's wide enough for golf clubs if you can angle them through the gap.
Our drive was in late pre-production DB11s, but already perceived quality was good, with a mix of soft leather and real metal detailing used liberally throughout the interior.
These test cars did have a couple of minor issues: at speed one had some excessive wind noise, and the other a little too much road noise. Without these – and we were assured that the full production models will come without such foibles – you could add a quiet and relaxed driving experience to the DB11's list of exceptional attributes.
Should I buy one?
Taken in isolation, the Aston Martin DB11 looks like an expensive car. And it is. But consider the alternatives: a Bentley Continental GT is almost as expensive and, while lovely inside, it's heavier and less rewarding to drive quickly than the Aston. Meanwhile, Ferrari's California T is both more expensive and less practical; truth is, the DB11 is closer in ethos to the Ferrari GTC4 Lusso, a rather more expensive proposition again.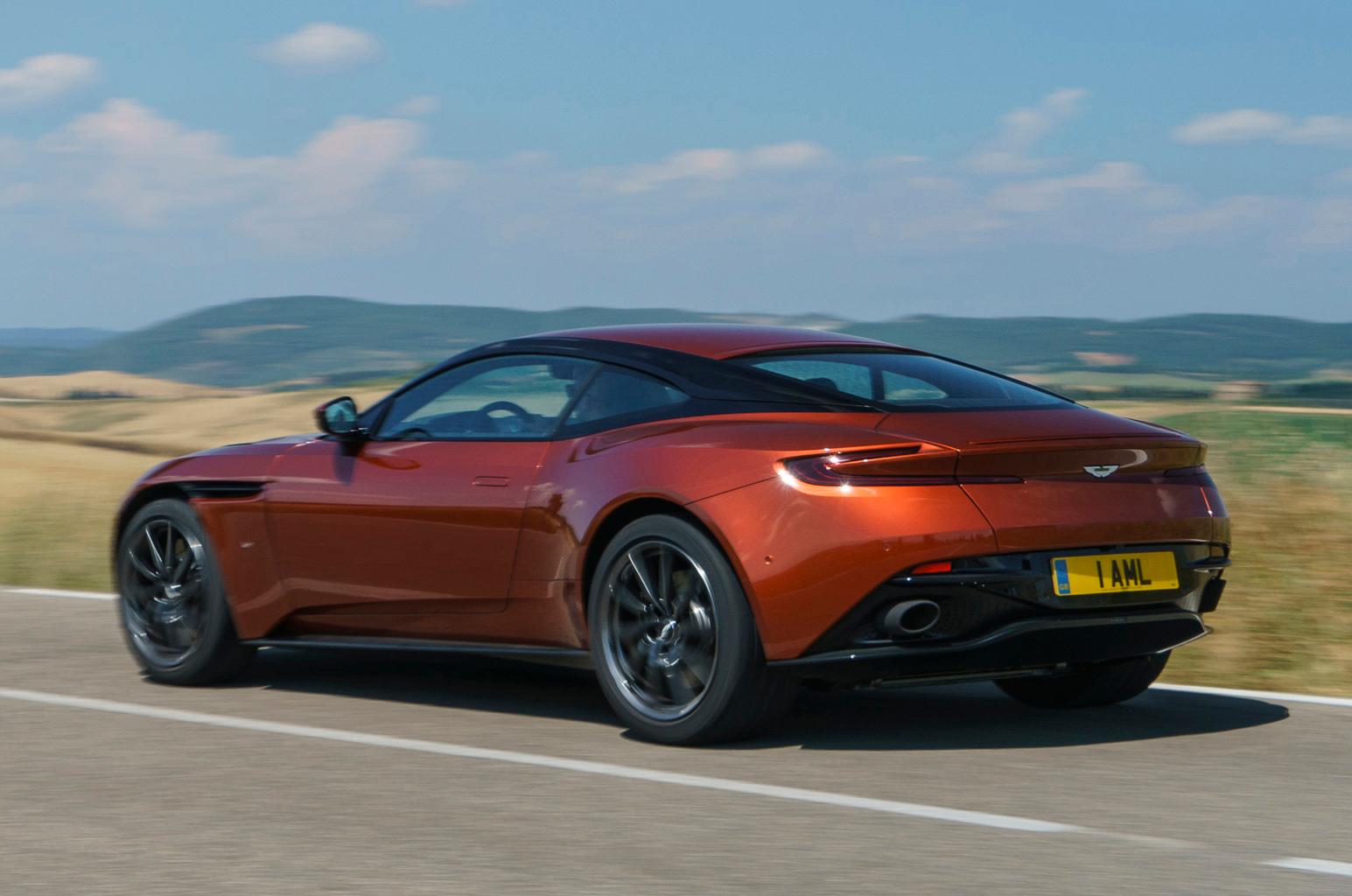 Taken in context, then, the DB11 looks like relatively good value, and the product of a resurgent company. With the guarantee that Aston's CEO is going to personally check and sign off the first 1000 DB11s to make sure they meet his quality standards, it seems the company couldn't be more serious about getting it right.
From this drive opportunity it seems it is on the right track. So, if you are lucky enough to have the wherewithal to put a DB11 on your shopping list, we think you'd be very wise to do so.
---
What Car? says...
Rated 5 out of 5
---
For all the latest reviews, advice and new car deals, sign up to the What Car? newsletter here
---
Rivals:
---
Aston Martin DB11
Engine size 5.2-litre turbo petrol
Price from £154,900
Power 600bhp
Torque 516lb ft
0-62mph 3.9sec
Top speed 200mph
Fuel economy (official combined) 20mpg (est)
CO2/BIK band 290g/km/37% (est)