2016 BMW i3 94Ah review
The new BMW i3 94Ah adds more electric range to what's arguably the most distinctive everyday electric vehicle...
The BMW i3 94Ah has just had its first major upgrade since this radical all-electric model was launched two and a half years ago.
The unusual 94Ah name refers to the car's brand new lithium ion battery pack, which allows the i3 to travel longer distances between charges. Mounted under the cabin floor, the new battery is the same physical size as the original i3's battery, which means there's no reduction in boot space, but the energy density of the unit has been improved by 50% to 33kWh.
What's the 2016 BMW i3 94Ah like to drive?
The biggest change you'll notice when driving the new i3 is the extra range. Although the official EU testing regime rates the new i3 as having a 195-mile range, even BMW acknowledges this is not indicative of its real-world capability.
Instead, it claims the 94Ah has a realistic range of 124 miles, a figure that can even be achieved in more extreme weather conditions. Electric vehicles usually suffer a range reduction in cold, winter weather, when the car's heating and headlights are in use. Summer range can also suffer if the energy-hungry air-con is being used. However, BMW promises the i3 will deliver that 124-mile range whatever the weather.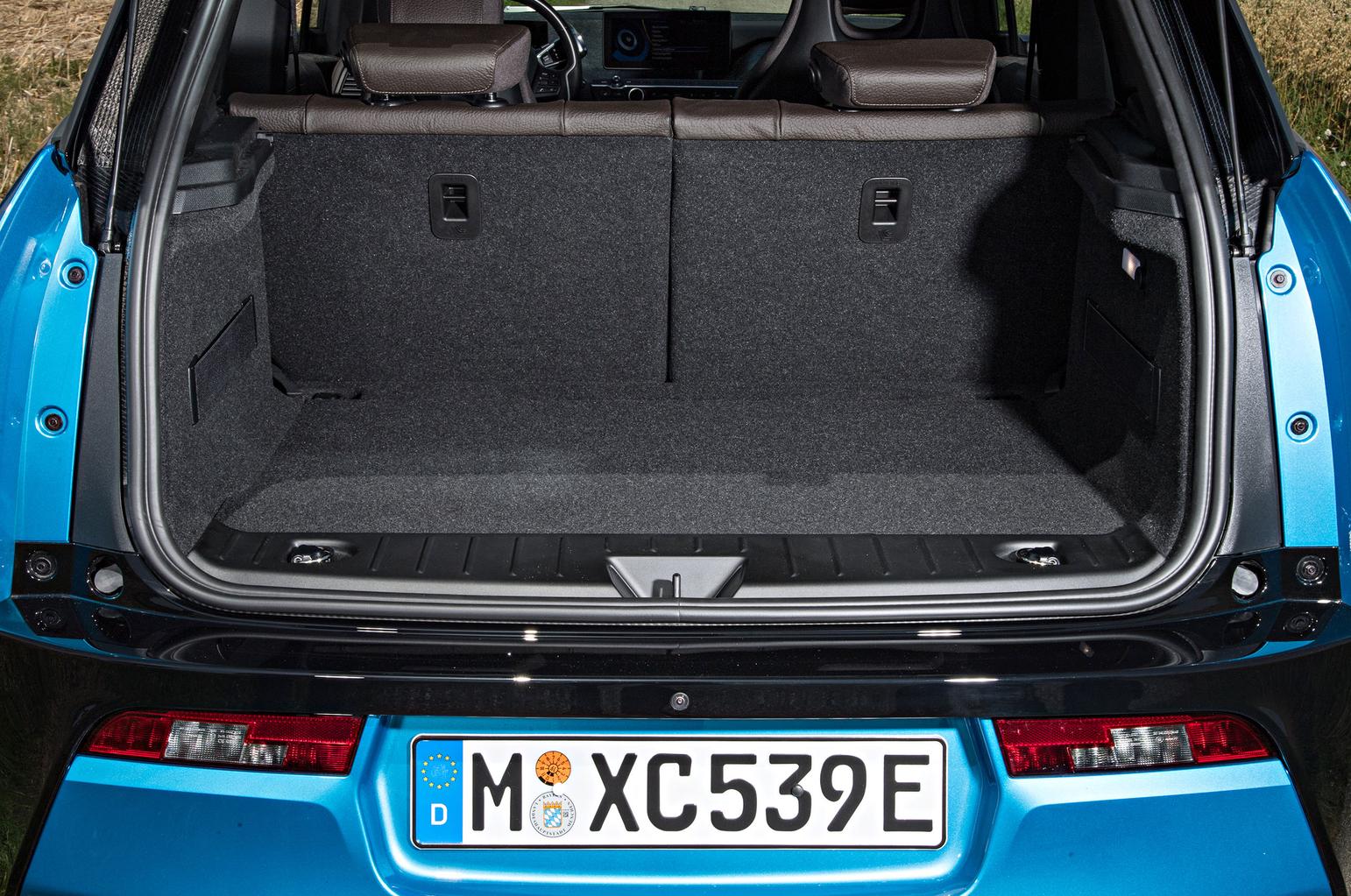 If the idea of running out of battery charge still fills you with dread, as with the old i3, there's a range extender model as well. This uses a two-cylinder 37bhp petrol engine that generates electricity for the battery. The result is a theoretical combined range of 276 miles if you start with a fully charged battery and brimmed fuel tank. The petrol engine is slightly cleaner than before, too, with CO2 emissions cut by 1g/km to 12g/km.
This new model also has an improved charging system. If you use a DC charger, you can get 100 miles of range (80% of battery capacity) in just 40 minutes. Alternativley, an optional BMW wall-box that can be fitted at your home or office can achieve an 80% charge in fewer than three hours.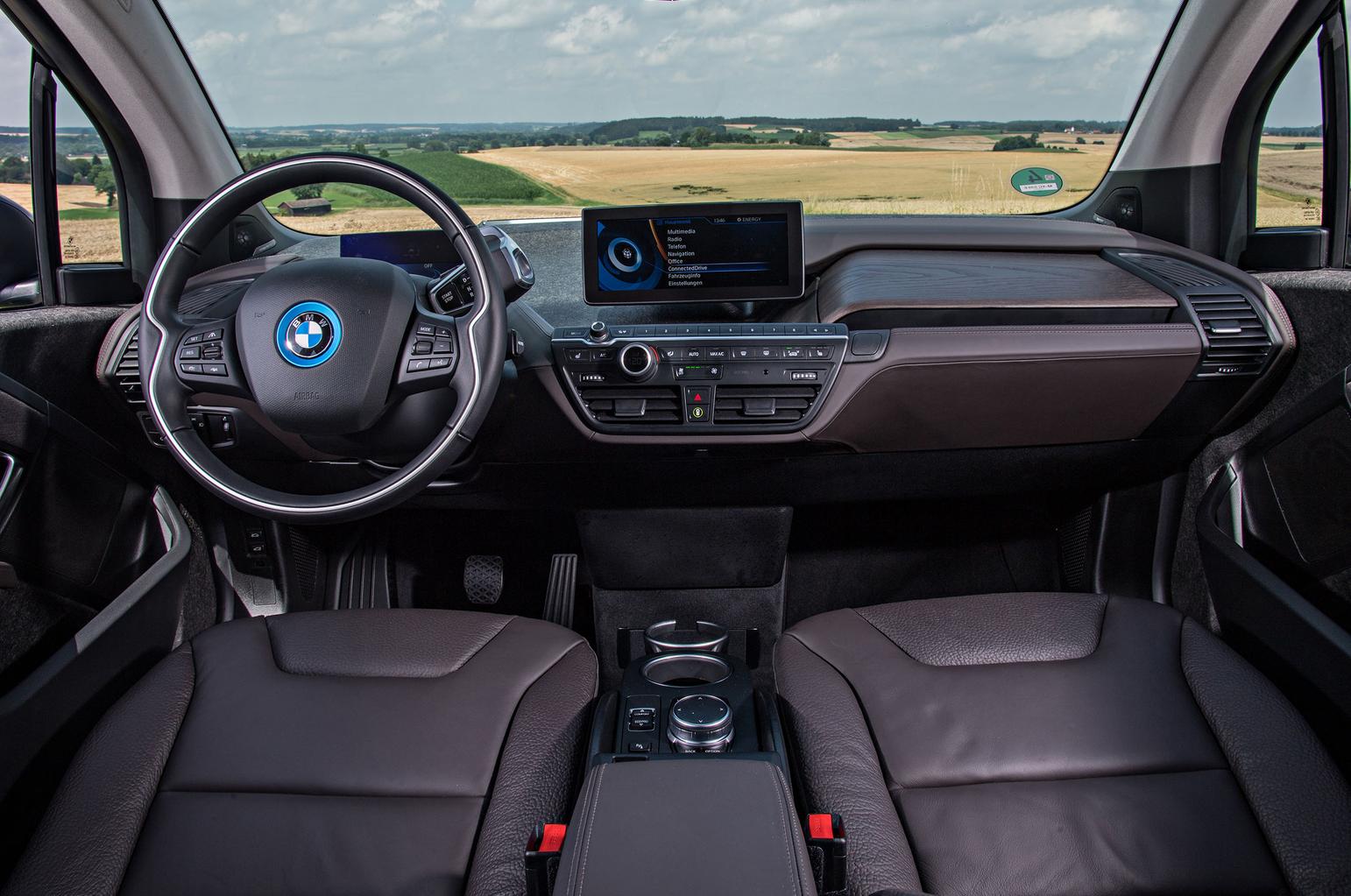 The i3 is an immensely likeable vehicle with notably swift performance. Put your foot down and the instantly delivered shove from the electric motor is unlike any conventionally powered car. From 0-30mph not many hot-hatches could keep pace with this city car, and even up to 50-60mph the i3's progress can be described as pretty vivid. With no noisy combustion engine propelling it, overall refinement is impressive, helped by the narrow tyres keeping road noise down, with wind noise is well suppressed, too.
Ride quality is questionable on very poor surfaces. The i3 won't settle down and reacts rather harshly at times, joggling you about as it thumps and crashes over larger bumps and ridges. That's due to the relatively stiffly sprung chassis, but the standard large diameter 19in wheels don't help matters either. In stark contrast, on smoother stretches of road it is uncannily calm and swift.
What's the 2016 BMW i3 94Ah like inside?
At just under 4m long, the compact i3 is great for zipping about town and squeezing into tight parking spaces. For the driver and front passenger this still allows plenty of space, so even if you are tall there's lots of head and leg room. With the upright seating position, low dashboard and large front glass area, you also get a panoramic view of the road ahead. The minimalistic dashboard design is unusual, but it suits the car's futuristic nature and makes the interior feel airy.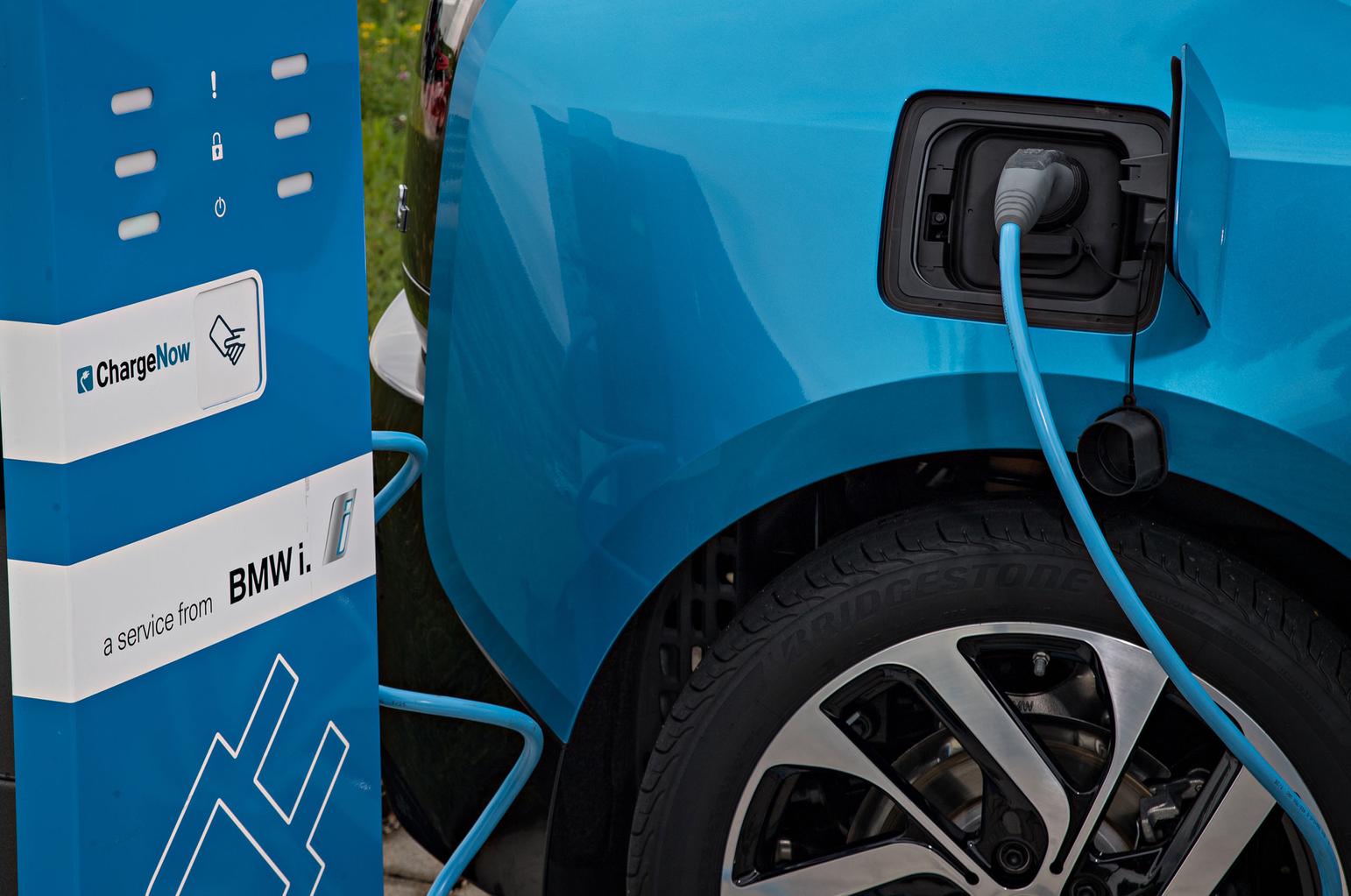 It's quite a tight squeeze in the rear seats, though. The rear-hinged back doors allow a decent opening to get in, but once you're inside there's not much head or leg room for average-sized adults. Boot space isn't great, either. It's about what you'd expect from an average supermini, with enough capacity to swallow a modest weekly shop only.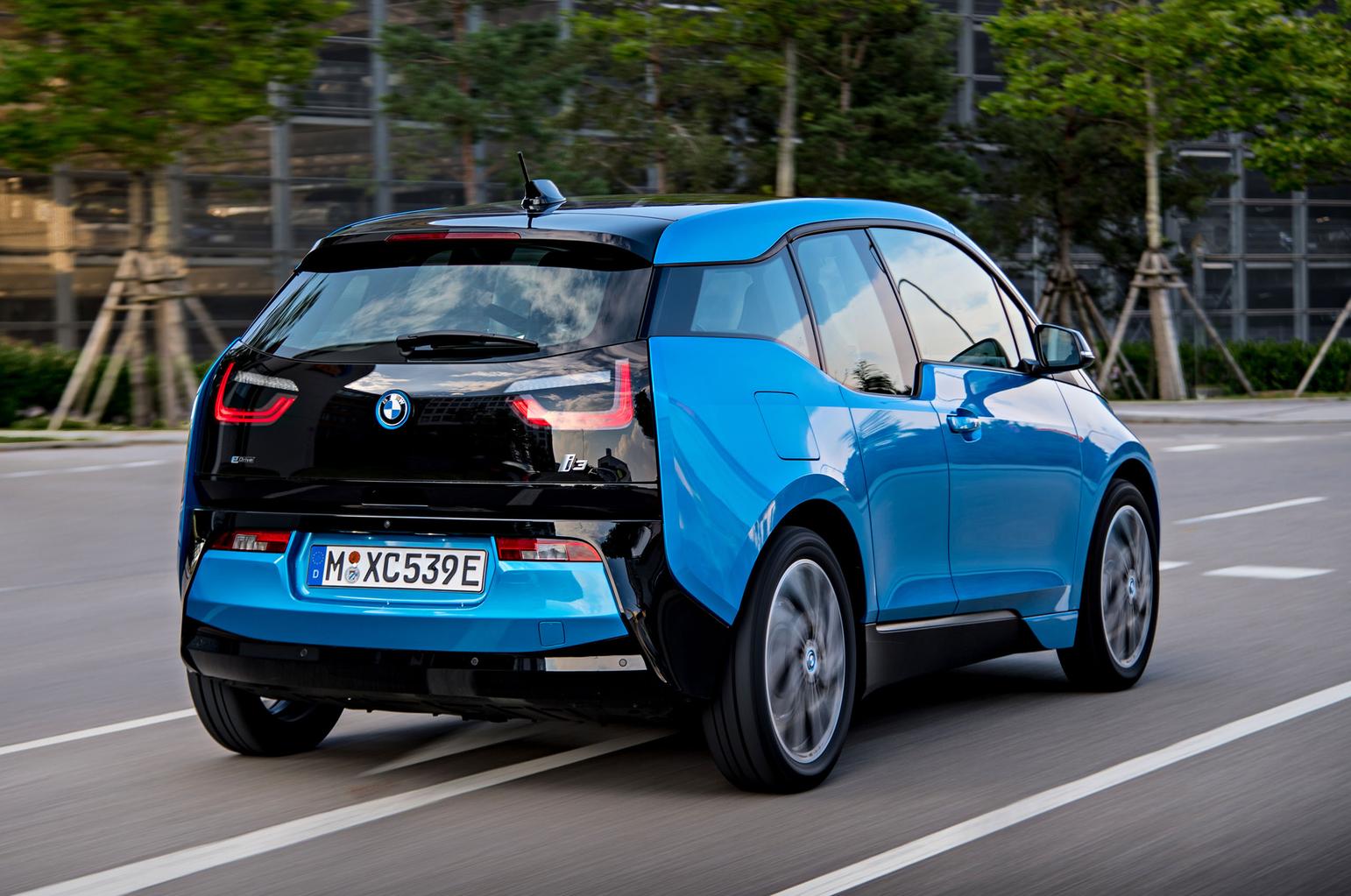 Should I buy one?
The BMW i3 94Ah isn't cheap. After you've included the £4500 Government grant, in base form it costs £27,830, or £30,980 for the range extender version. In purely financial terms, cheaper alternatives, such as the Nissan Leaf, Kia Soul EV or VW e-Golf make much more sense. That said, the i3 does have a bigger range between charges than all these rivals.
Even though it's been around for a few years now, there's still something immensely refreshing about the i3. Its radical design inside and out still feels modern and appealing. The new battery and its greater promised all-weather range make it significantly more flexible to use outside of the city limits. If you have the ability to home charge it, and appreciate the modernity of the car, the i3 is a fine thing to own.
---
What Car? says...
Rated 4 out of 5
---
For all the latest reviews, advice and new car deals, sign up to the What Car? newsletter here
---
Rivals:
---
BMW i3 94Ah
Engine size 33kWh electric motor
Price from £27,830 (after £4500 government grant)
Power 168bhp
Torque 184lb ft
0-62mph 7.3sec
Top speed 93mph
Fuel economy (official combined) 0mpg
CO2/BIK band 0g/km/7%