2016 Kia Niro UK review
Choose the right trim and the new Kia Niro hybrid SUV stacks up well financially. Shame it isn't better to drive...
Practical family cars with low running costs can be tough to track down if your mind's made up, like just about everyone else's seems to be right now, on buying a stylish small SUV. But having so often come to the rescue of the bargain-hunting motorist, Kia is going in to bat for them again with the first petrol-electric hybrid it's ever sold on British shores: the Niro.
Combining a petrol engine with a modestly powerful electric motor in a broadly similar way that a Toyota Prius does, the Niro differs from the Peugeot 3008 Hybrid4 – the only other full hybrid crossover in the class – because it's front-wheel drive. With a sub-£22,000 entry-level price, a standard twin-clutch automatic gearbox, low insurance premiums, cheap company car tax bills and the promise of excellent fuel economy, the Niro is likely to be popular with private buyers and fleet drivers alike.
However, those interested would-be buyers will have to take care they end up buying the right version of the Niro. The car will be sold in four trim levels, and only the lower two come with the 16in alloy wheels and economy tyres necessary to deliver the 88g/km CO2 emissions and 70mpg-plus claimed fuel economy on which the car's ownership case may rest. Our first taste of the Niro on UK roads came in a top-of-the-range First Edition model.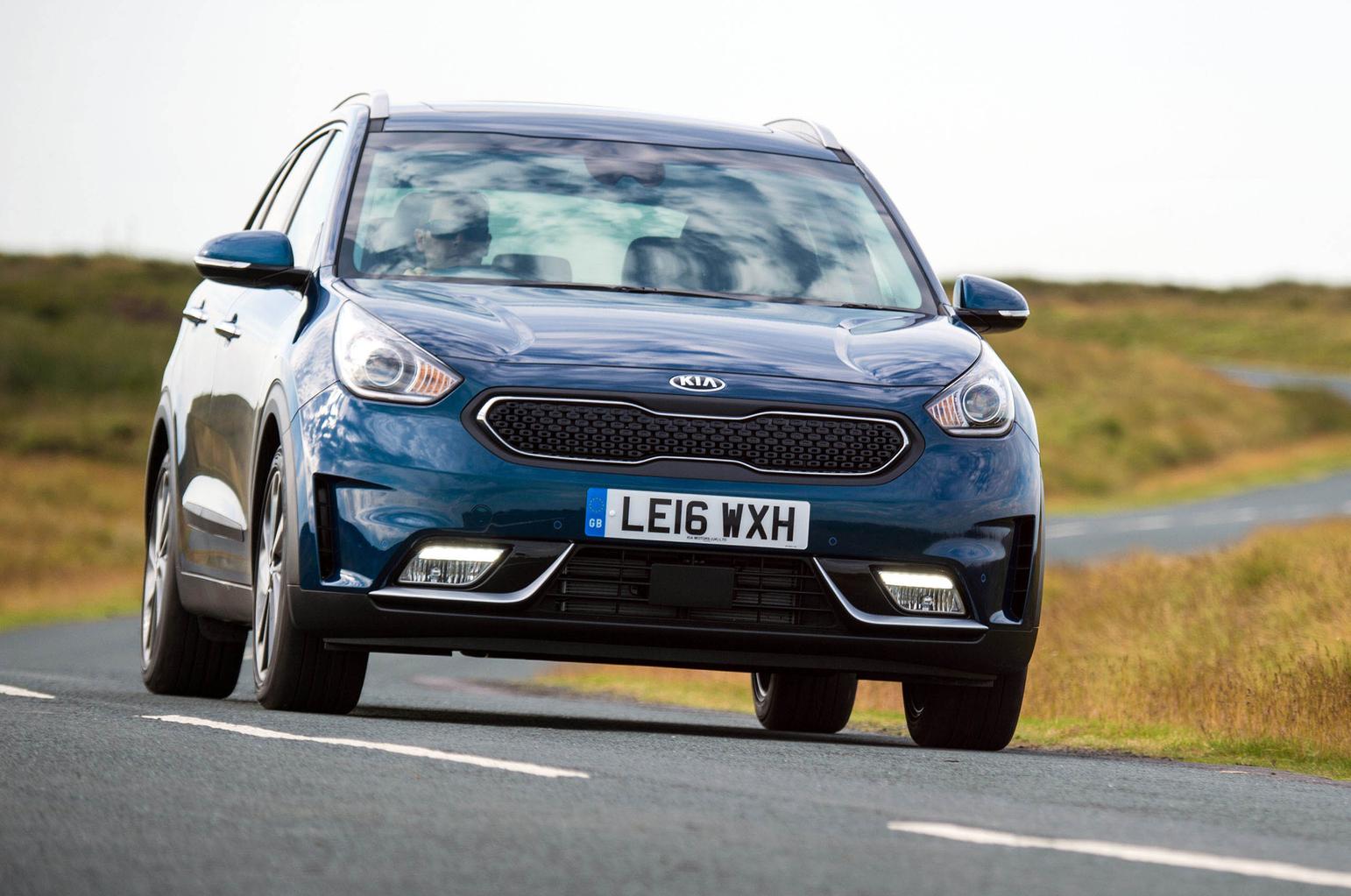 What's the 2016 Kia Niro like to drive?
Whichever trim level you opt for, and whichever of the Niro's default 'Eco' and 'Sport' driving modes you select, there's just no disguising the feeble performance on offer. True, the Niro's gearbox doesn't suffer from the frustrating, elastic-feeling acceleration of some hybrids; seldom is there the feeling that it's revving to the redline but going nowhere. However, you'll often need to press hard on the throttle pedal to squirt the car into a gap in traffic or down a motorway slip road at any reasonable pace.
Content yourself with the relaxed progress the Niro so plainly wants to travel at and you'll be rewarded with a hushed engine and a fairly quiet ride, although the interior's sealing against wind noise could be better.
However, both the Niro's comfort and economy are hamstrung by the 18in alloy wheels that come with either of the two upper trim levels. We tested the car on both those 18s and the 16in rims you get with cheaper '1' and '2' trim models, and found the ride much more settled with the latter. The steering, although dull and short on any feel, is also more consistently weighted and fluent in combination with the smaller wheels, while neither handling agility nor high-speed stability seems to be noticeably better with the larger ones. Overall, though, a Seat Ateca or a Nissan Qashqai is heaps better to drive.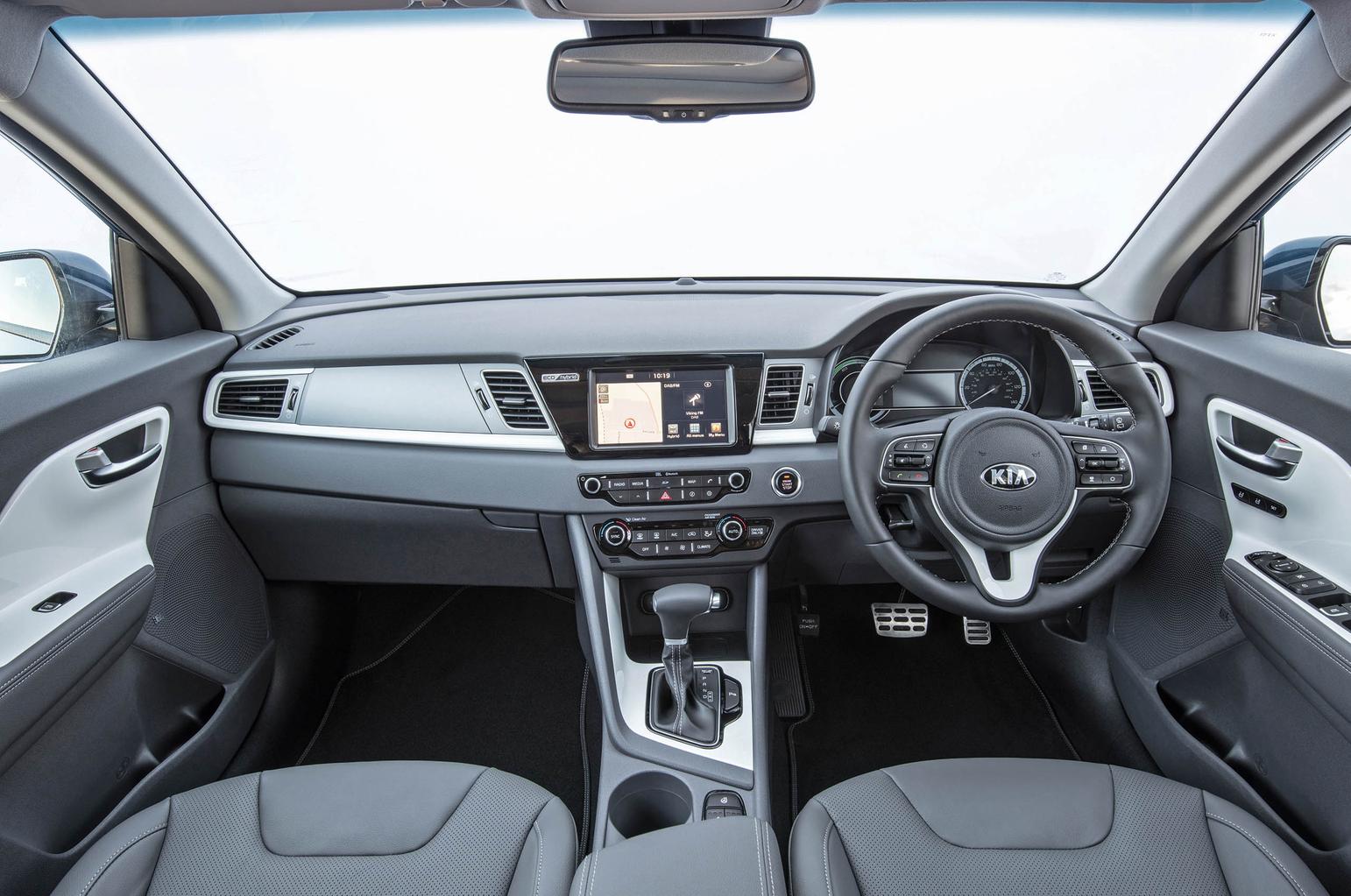 What's the 2016 Kia Niro like inside?
Getting into the Niro only confirms the lingering suspicion that it isn't as high-riding as other small SUVs. Most people will have to lower themselves into the driver's seat slightly, and will notice the driving position isn't quite as lofty and well-sighted as it might be. However, interior space is impressive, particularly for rear-seat passengers, where large adults are better catered for than in most rivals. Boot space is very competitive, too, unaffected by Kia's clever positioning of the Niro's hybrid batteries and electric motor.
Interior quality is another plus point. Okay, the Niro isn't quite as rich or consistently classy-feeling inside as the best small SUVs, but everything feels solid and most of the buttons and knobs look and feel pleasingly robust. The soft-touch plastics on the dashboard and doors aren't as squidgy or scuff-resistant as they might be, though. Meanwhile, the stone-grey leather seats in the First Edition model we tried are a little hard and flat, but are at least comfy enough over long distances.
For a whisker under £27,000, you'd expect the Niro First Edition to come well-equipped, and it does – getting an 8.0in colour touchscreen navigation system, a JBL premium stereo, wireless phone charging, heated seats (front and rear) and adaptive cruise control as standard, as well as a host of modern safety systems. However, Kia has been habitually generous with equipment throughout the Niro model range, so whichever version you buy you can depend on getting plenty for your money. We reckon mid-spec '2' trim is the best compromise between price and kit.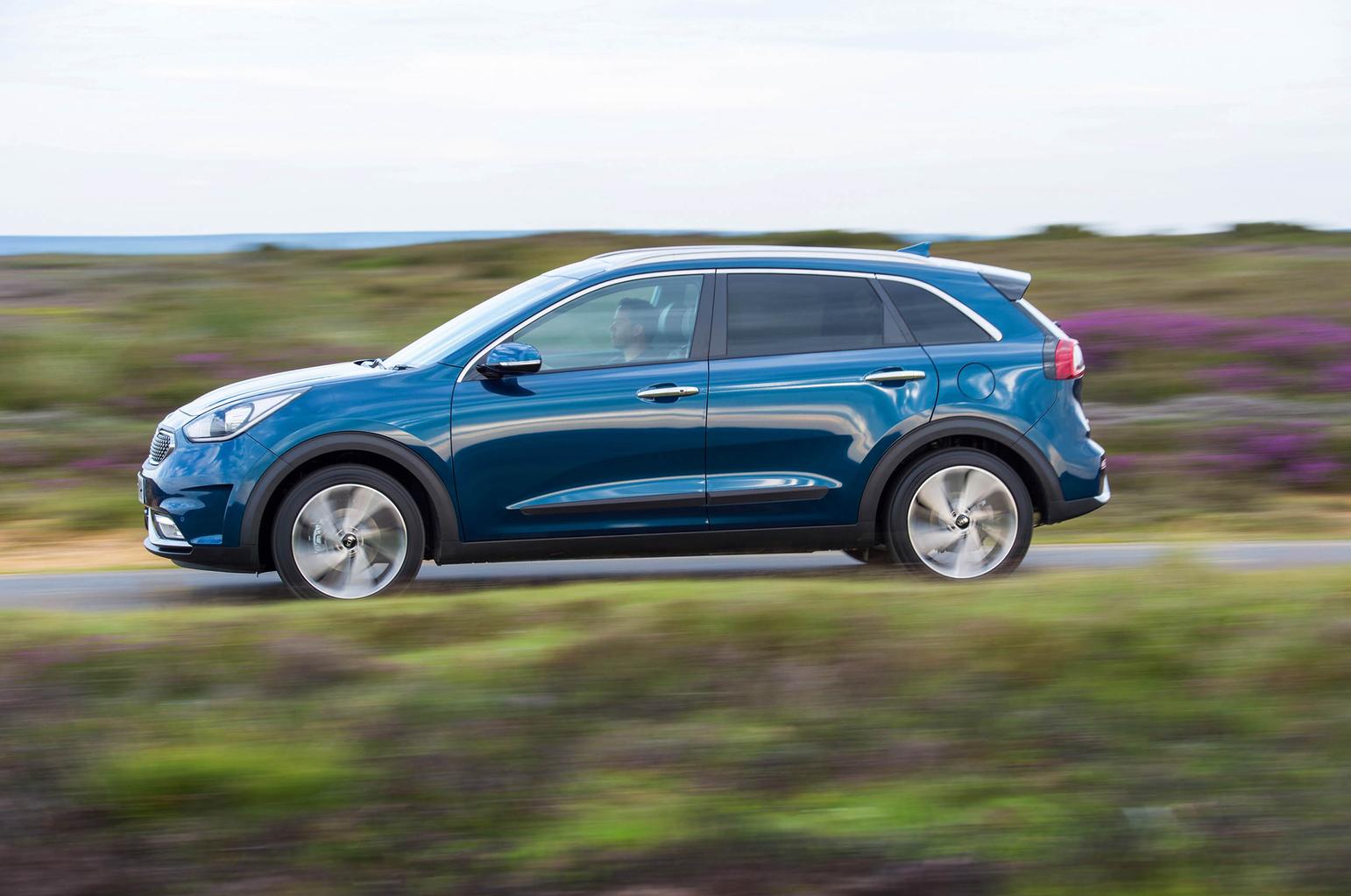 Should I buy one?
We'd stick with mid-level '2' trim, which should give you a better-riding and more economical car than the range-topping First Edition model we tried. It'll also open the door to bigger savings on insurance, fuel and company car tax.
That the Niro has the potential to do that (up to £300 a year on company car tax alone versus an equivalent sub-100g/km Nissan Qashqai) and is also reasonably practical goes a long way towards making up for the fact it's a bit slow and dull to drive.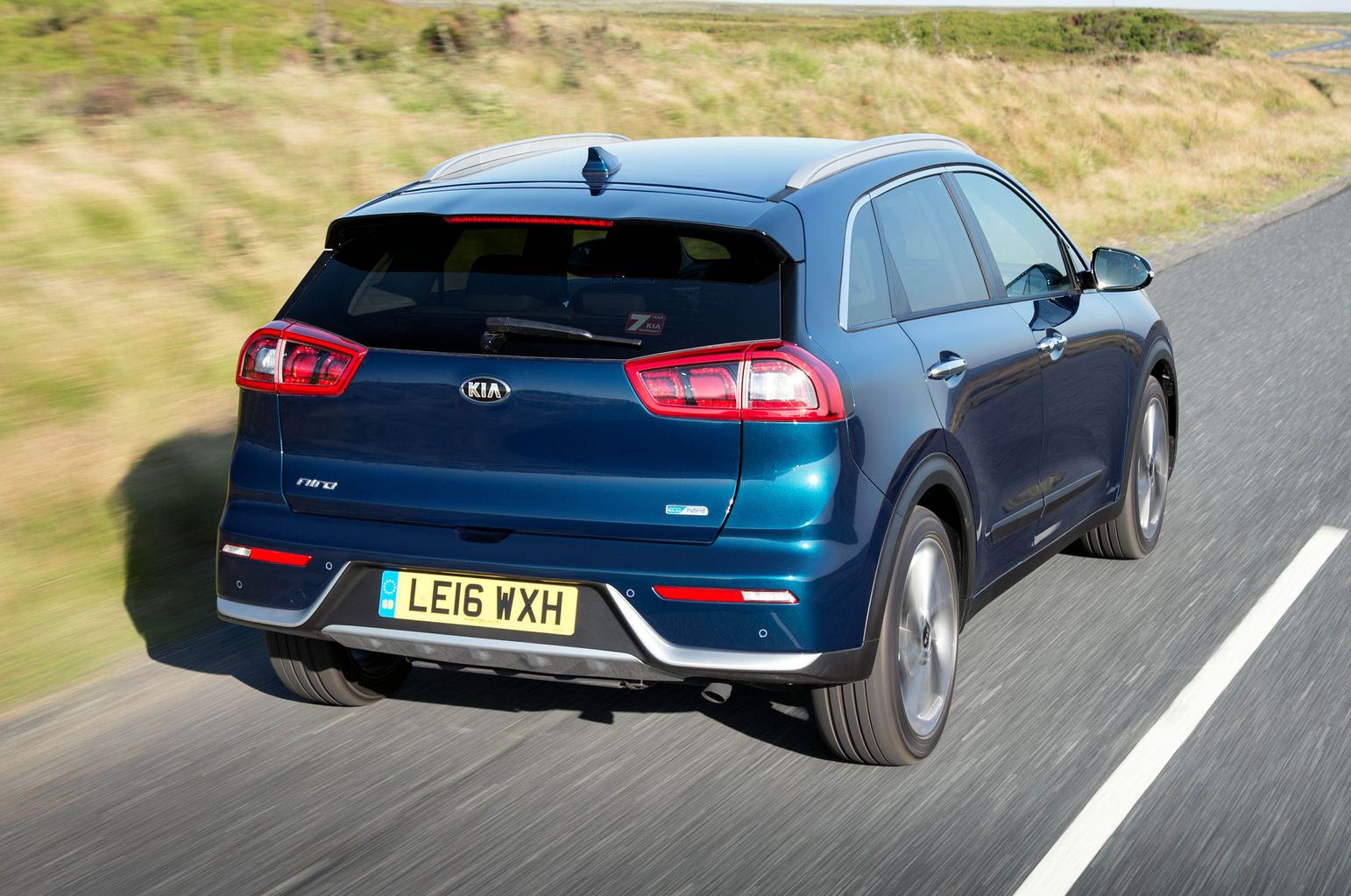 ---
What Car? says...
Rated 3 out of 5
---
For all the latest reviews, advice and new car deals, sign up to the What Car? newsletter here
---
Rivals:
---
Kia Niro
Engine size 1.6 petrol, with hybrid assist
Price from £21,295
Power 139bhp
Torque 195lb ft (1st gear only)
0-62mph 11.1sec
Top speed 101mph
Fuel economy (official combined) 74.3mpg
CO2/BIK band 88g/km/15%