2016 Maserati Quattroporte Diesel review
We drive the Maserati Quattroporte luxury saloon, which has had a raft of changes for the 2016...
The curious thing about the Maserati Quattorporte is that it's a car designed for drivers in a market dominated by cars that put passengers first. It's a sporty car in a class where luxury cars such as the Mercedes-Benz S-Class and BMW 7 Series rule.
This generation of Quattoporte – literally and imaginatively meaning 'four-door' in Italian – went on sale in 2013, but it has received a mild facelift for the 2017 model year.
Some facelifts are quite serious affairs, but that's really not the case here: mechanically, the engines, gearboxes and suspension is unchanged. But the body has been given a wee makeover, in the process improving aerodynamics, while the interior has received some more significant amendments, including a new central touchscreen augmented by a dual-height rotary controller, some new materials. A whole host of driver assistance systems have become available, too.
There are two distinct trim levels now, too. Gransport is, as the name suggests, the more dynamic of the two; Granlusso is the more luxurious version. Neither has any mechanical differences but the 'sport' version gets some black plastics, red brake calipers and more carbonfibre on the interior. The Granlusso – which we're testing here – looks more restrained and can have a new silk finish to the interior.
As before, the Quattroporte is available with three engines in the UK. The range starts with the diesel tested here, a 3.0-litre V6 making 271bhp. There are also two petrol units, a 3.0-litre V6 with 404bhp and a range-topping V8 with 523bhp.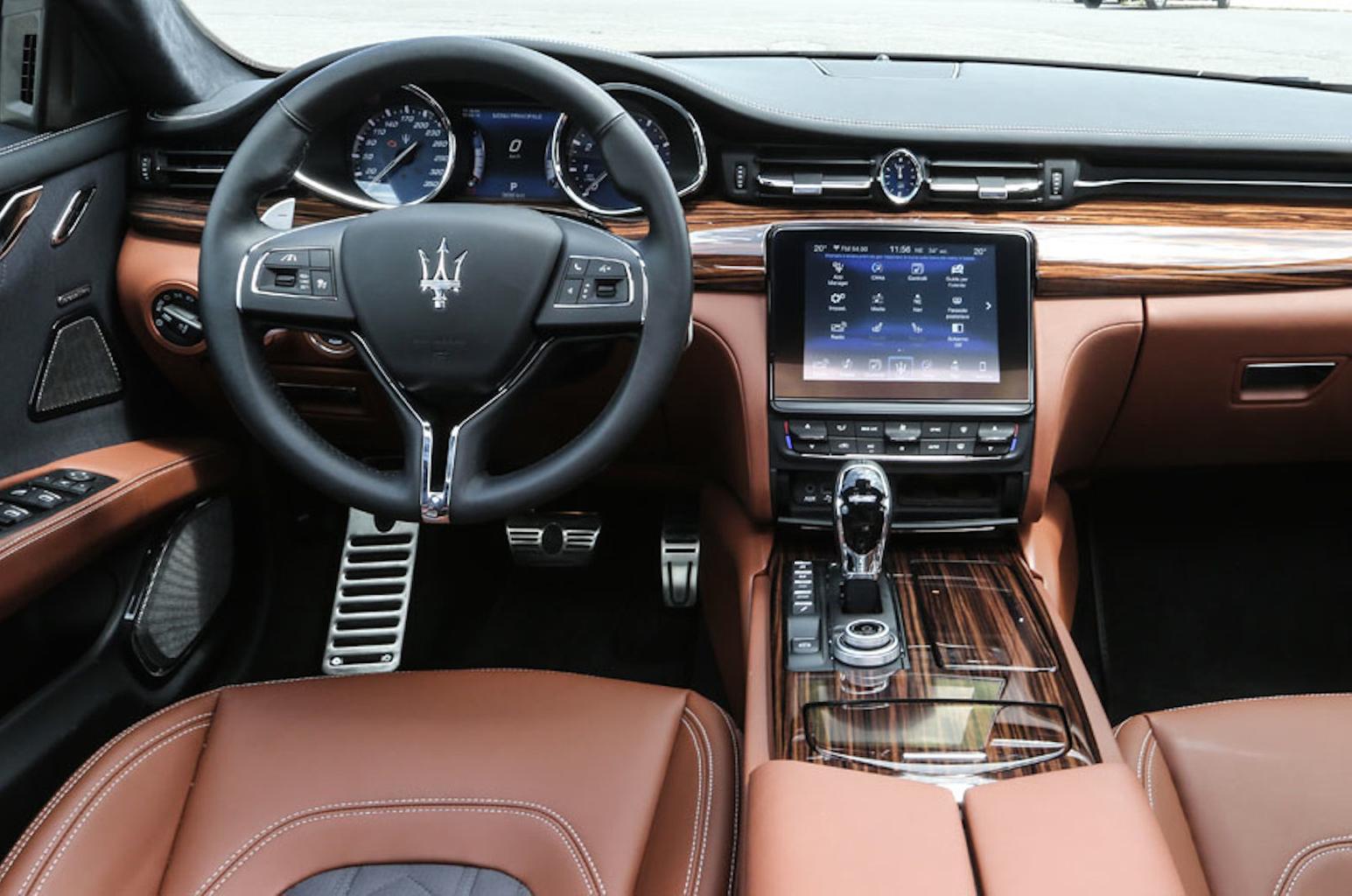 What is the 2016 Maserati Quattroporte Diesel like to drive?
Much like it was before this facelift, the Quattroporte doesn't fall convincingly in any camp. There was a time when the Quattroporte had a savage-sounding V8 engine, an aggressive gearshift and a harsh ride. It was uncompromising but you knew where you were.
Now, though, the Quattroporte is rather more refined. Up to a point, at least. The point is that Maserati, for the obvious reasons of where it sees itself, can't quite let go of its sporting heritage.
So while the 3.0-litre diesel gives adequate performance – a 0-62mph time of 6.4sec – and there's a sound symposer in the exhaust which makes it more audible, its beaten for both response and quality of noise by its better German rivals.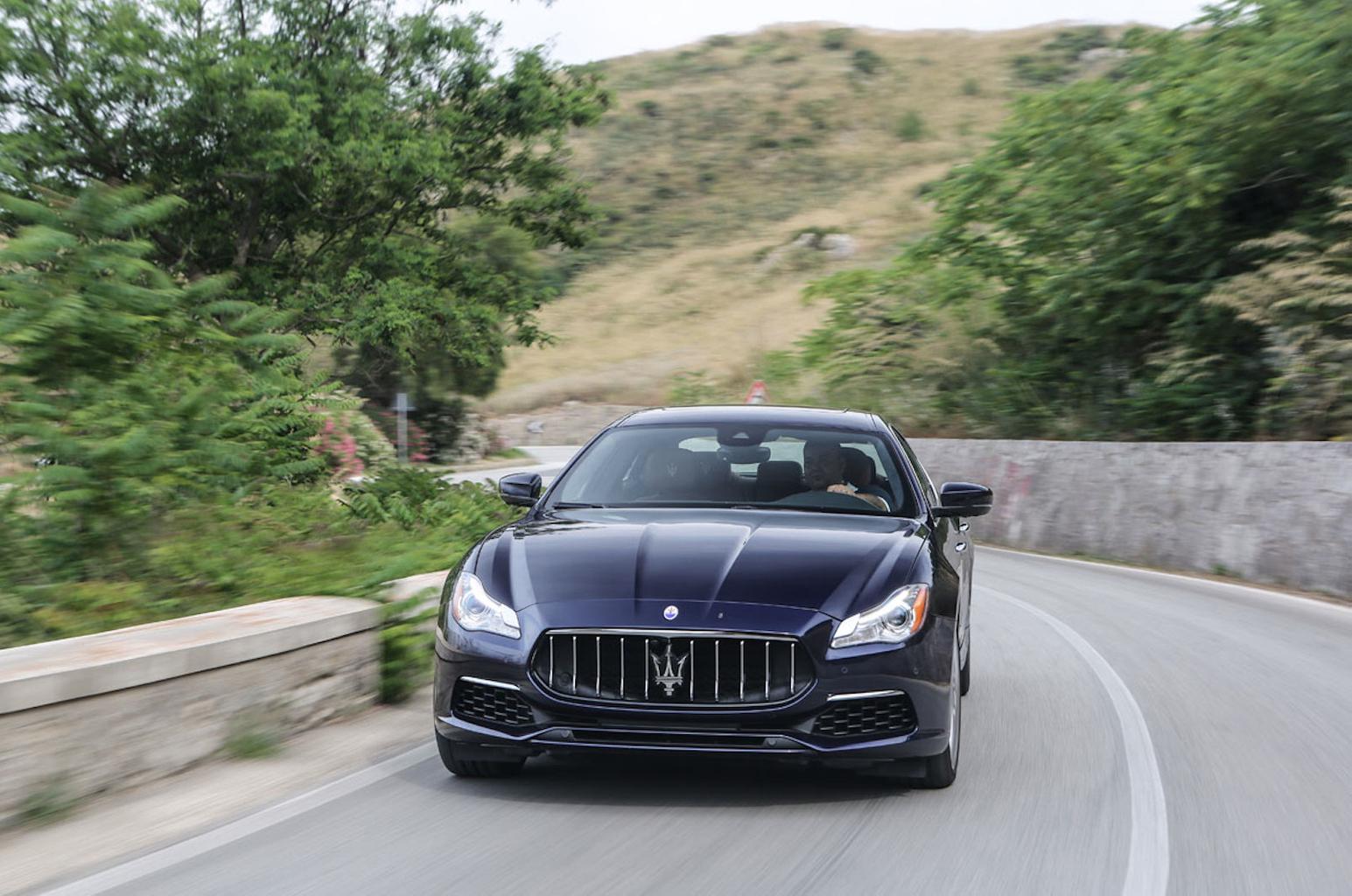 The ride, too, is these days smoother than it was in previous generations, but not smooth enough to worry a Mercedes S-Class or even a Jaguar XJ, yet at the same time it's not keenly tied down enough for drivers to really enjoy its handling.
Adaptive dampers are standard, which ought to make for the best of both worlds, but over poor surfaces there's quite a lot of patter and even some steering corruption. If you do want to firm things up – and you can by putting the dampers into a harder mode – the Quattroporte offers a little more dynamism and engagement than other cars in the class, but it's far from a night-and-day difference.
What is the 2016 Maserati Quattroporte Diesel like inside?
There's ample room in the front of the Quattroporte and the driving position is good. The steering wheel adjusts through a broad range and the seats are comfortable. Head room in the rear is more limited, but knee room back there is fine.
Perceived material quality and the infotainment system have definitely taken a step forward for this Quattoporte, but we're unconvinced that things have come far enough. The touchscreen's resolution is higher than it was and there's a digital display by the instruments too but the quality of resolution and the feeling of integration is much better in a Mercedes or an Audi.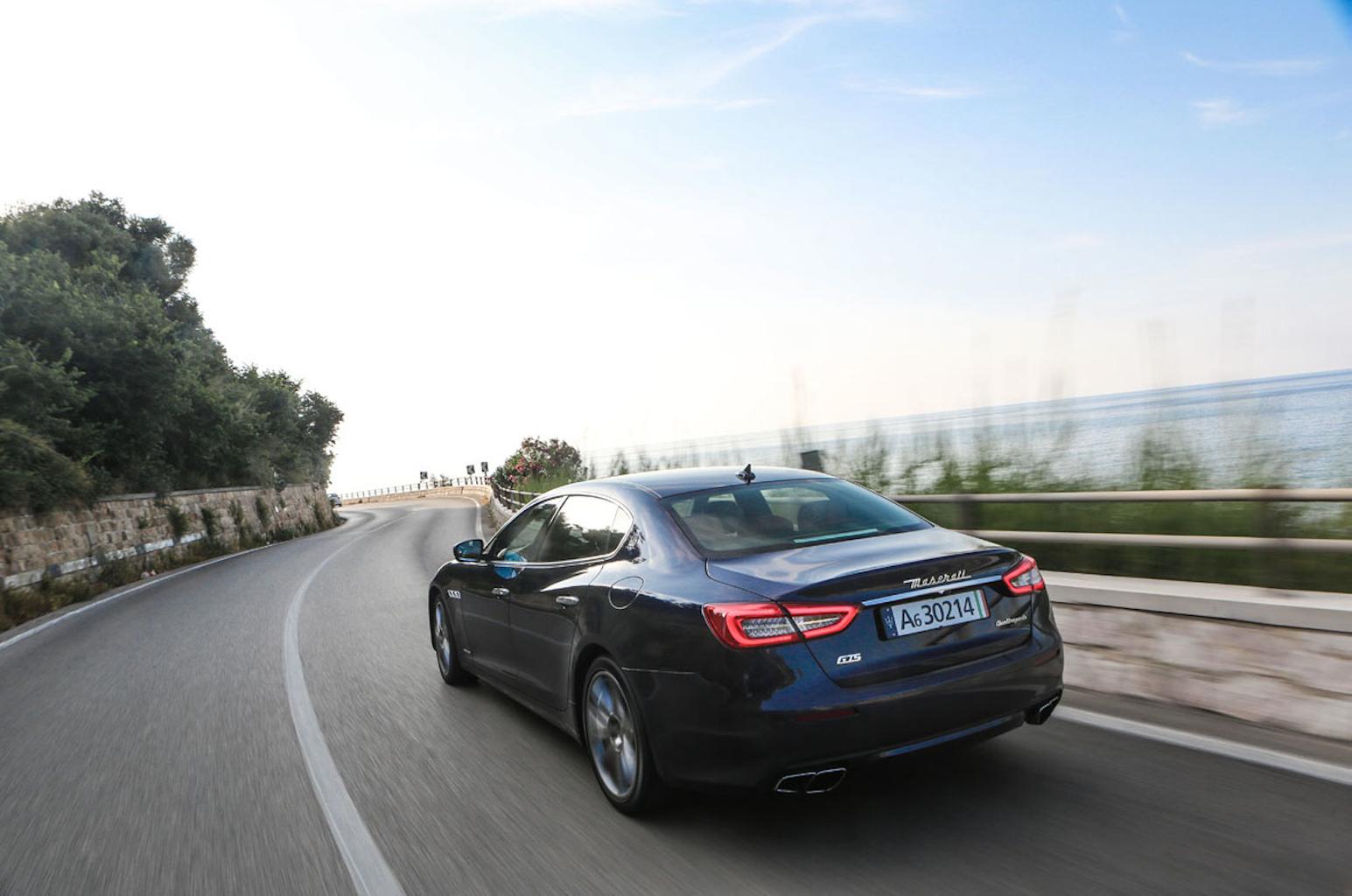 In terms of switchgear, it's a similar story. There's not much wrong in isolation with what Maserati presents to you, but other manufacturers do it a bit better: their buttons look more integrated, their plastics are of a higher grade and so on.
Those elements aside, there are a few things to like in here. Where wood and leather is used, it's used well, adding a classy finish to the bits that aren't switches. And, if specified, the new silk trim gives a really pleasing finish to the seats, rooflining and door liners.
At 530 litres the boot is competitive, and it's long with a fairly broad opening.
Should I buy one?
If you like the idea of a Maserati, then despite its flaws you shouldn't be overly dissuaded. After all, it has good interior space, it has an interior that's decent enough in terms of quality and it's a bit more engaging to drive than the class norm.
Just be aware of two things: one, that when it comes to being the 'sporty' car in the class, such things are relative these days. The Quattroporte diesel weighs 1925kg and there's only so much sportiness you can give a 5.3-metre-long, near two-tonne car. And when it comes to dynamism, a Jaguar XJ or Porsche Panamera perform better.
Meanwhile, if you're keen on spending time being chauffer driven, or are just bimbling on a motorway, the sportiness the car does have tempers its credentials as luxury transport, where it's out-ridden by an S-Class or a 7 Series.
The Quattroporte, then, remains a likeable car, and one improved by changes to the exterior, which aid aerodynamics, and the interior, where they aid the ambience. Unfortunately, there isn't any key area where it's really more pleasing than the opposition. As such, it's hard to make a hugely convincing objective case for choosing one first.
---
What Car? says...
Rated 3 out of 5
---
For all the latest reviews, advice and new car deals, sign up to the What Car? newsletter here
---
Rivals:
---
Maserati Quattroporte diesel
Engine size 3.0 diesel
Price from £70,510
Power 271bhp
Torque 443lb ft
0-62mph 6.4sec
Top speed 157mph
Fuel economy (official combined) 45.6mpg
CO2/BIK band 163g/km/32%