2016 MG GS 1.5 TGI review
There's a new SUV in town, the MG GS. Starting at less than £15,000, could it be a credible cut-price Qashqai rival?...
The MG GS is a first for the Chinese owned brand; never before has it entered the hotly contested small SUV marketplace. It's certainly a big step away from the sports cars that MG famously produced for decades.
Not that this GS is a total departure from its roots. If its maker is to be believed, the GS should be plenty of fun on a meandering stretch of road. Helping that is an engine that offers a lot more power than you'd expect from such a vehicle.
Even the entry-level version gets a 1.5-litre turbocharged petrol engine with 164bhp. Although the diesel engine from the MG 6 would fit under the GS's bonnet, there's no immediate plan to offer that as an option.
There's also no plan to offer four-wheel drive, either - that's unlikely to be an issue for most buyers, though. We've driven the GS in the UK to see if other budget SUVs or even slightly plusher rivals have anything to worry about.
What is the 2016 MG GS 1.5 TGI like to drive?
You don't have to drive the GS very far to feel how firm the ride is. Even on a smooth piece of road, you always feel like you're moving up and down in your seat. Get to a rougher stretch, and it becomes downright uncomfortable. We get the feeling this will become wearing on a long journey.
Despite the GS's stiffness, it doesn't corner any more flatly than the far more comfortable Nissan Qashqai. The GS certainly isn't bad, but you do feel some body lean on a twisty road. Despite this, it is moderately entertaining in such an environment. The GS has plenty of grip and feels unwilling to let its front wheels run wide early.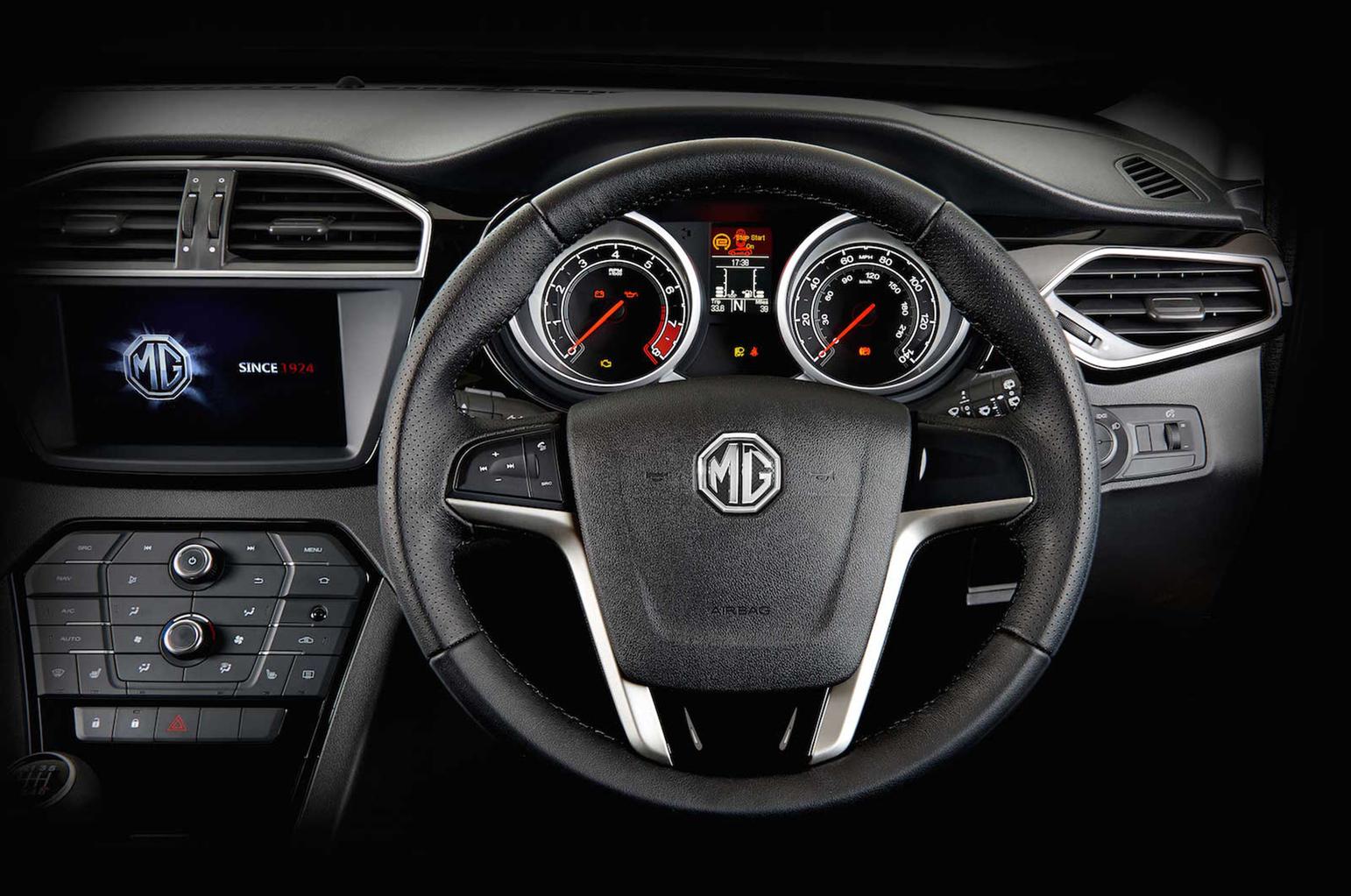 The steering helps here, because its weighting is good and it's easy to place the front of the GS precisely. The gearchange is pleasant enough, offering slick if slightly long shifts, but unfortunately this is spoilt by an engine that holds on to revs far too readily. To make a smooth change, you need to come off the throttle and consciously wait for the revs to fall before shifting into the next gear.
As for the engine itself, it needs working hard to deliver its best. Unlike other small turbo petrols, this MG unit doesn't feel its strongest until you hit around 3000rpm. Get it past 5000rpm and it starts to feel very strained. If you're not in a hurry though, the engine is quieter when accelerating gently and cruising.
What is the 2016 MG GS 1.5 TGI like inside?
Stepping inside the GS, you are quickly reminded of the bargain basement price. Top spec models may get leather and piano black trim plus a decent size touchscreen infotainment system with sat-nav, but they don't distract you from the low-rent feel of the materials MG have employed.
Try as we might, we were unable to find anything but hard, scratchy plastic on the dash, doors and centre console. It will probably prove durable enough, but it's a far cry from the plusher interiors of most rivals.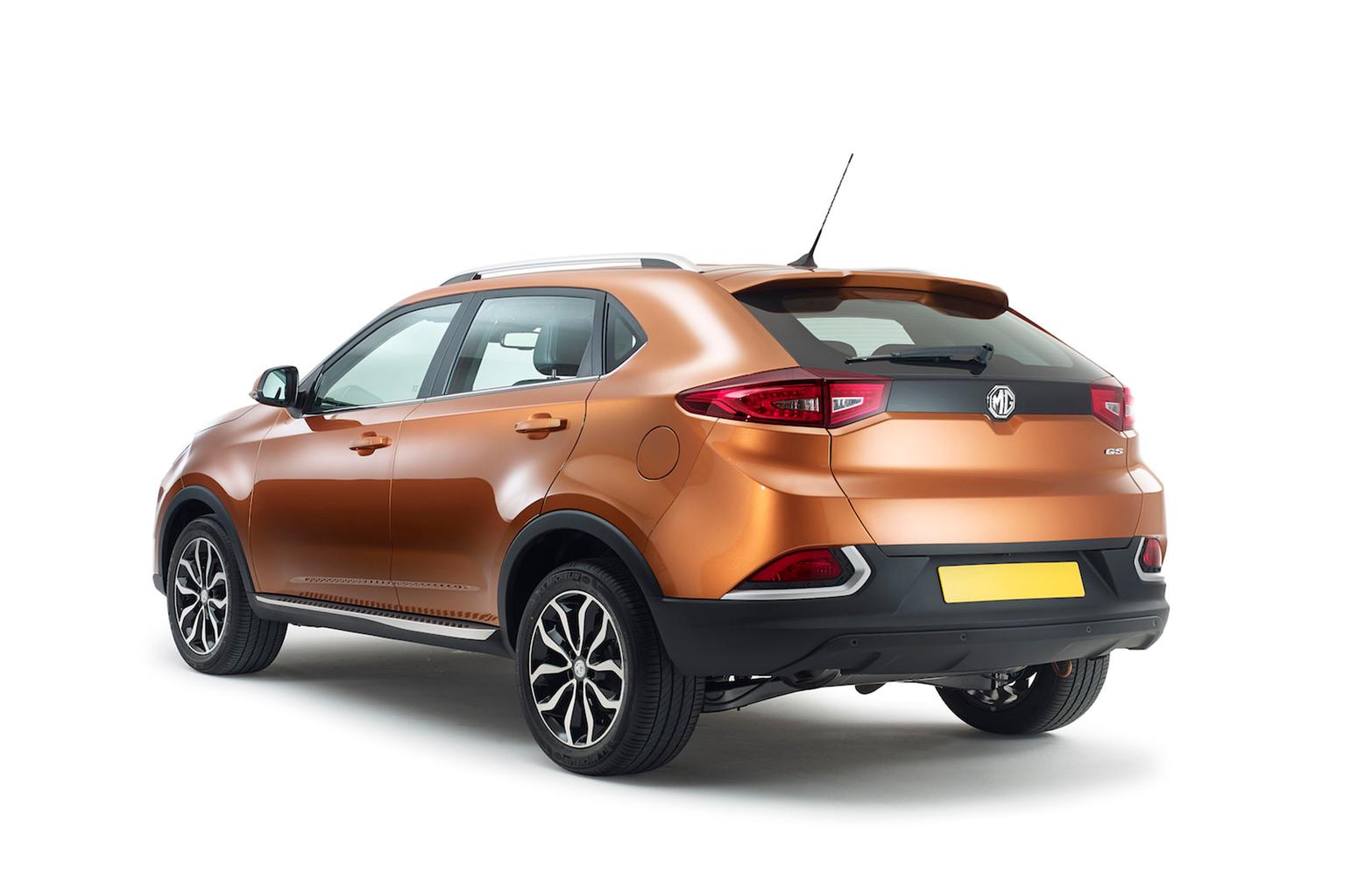 The infotainment system may offer a large 8.0in touchscreen, but it looks quite basic compared to rival systems and also seems to offer less functionality. Although Mirrorlink is included, this is only compatible with Android phones and isn't as good as Android Auto.
Those with iPhones will find there's no Apple CarPlay, just basic controls for your phone and music through the infotainment's software. Still, at least the sat-nav is easy enough to follow, the menus are clear and there's little to no lag between pressing the screen and the system responding.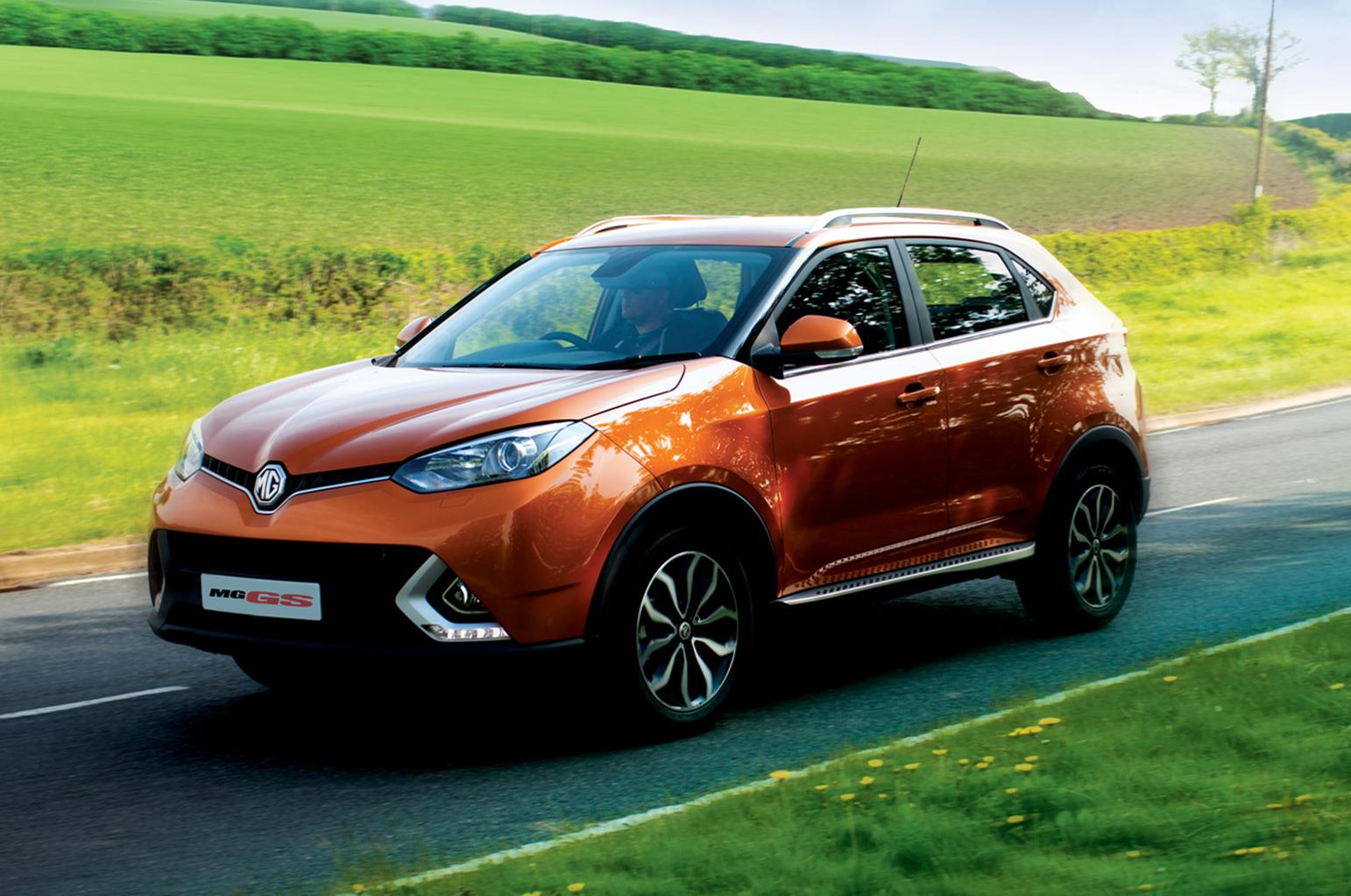 The centre console is also behind the times with a mess of buttons sitting just below the infotainment screen. While you might get used to their location in time, we found ourselves having to look down far too often to hit the control we needed.
Despite these issues, the interior is certainly spacious. Up front it's easy to get comfortable and there's plenty of room for all shapes and sizes. Head and leg room is good in the rear too although we did find the floor sat higher than you might expect, forcing your knees upwards.
The boot is also practical, offering more room than a Qashqai and only slightly less than the larger Mazda CX-5 and Kia Sportage. Fold the standard reclining rear seat and you'll reveal a load bay that's virtually flat. While that's good for sliding in flatpack furniture, the boot opening does narrow around the bottom edges, making loading a little trickier.
Should I buy one?
While the cheap price, punchy engine and spacious interior may tempt you; we find it hard to recommend the GS. Unfortunately the overly firm ride, cheap feeling interior and merely adequate emissions and economy far outweigh any positives.
If you're looking at the lower end of the range, a Dacia Duster or Ssangyong Tivoli offer a better ride and cheaper running costs (if you opt for a diesel, that is), yet still come with plenty of equipment and space. If you're thinking about a higher-spec GS model, a basic Nissan Qashqai is a much better bet.
---
What Car? says...
Rated 2 out of 5
---
For all the latest reviews, advice and new car deals, sign up to the What Car? newsletter here
---
Rivals:
---
2016 MG GS 1.5 TGI
Engine size 1.5-litre, turbocharged, petrol
Price from £14,995
Power 164bhp
Torque 184lb ft
0-62mph 9.9sec
Top speed 118mph
Fuel economy (official combined) 46.3mpg
CO2/BIK band 139g/km (27%)