2016 Nissan GT-R review
Nissan adds power, purpose - and a little refined polish - to its supercar-baiting GT-R sports car. But in its ninth year on sale, isn't the car overdue replacement?...
Nine years is a ripe old age for any modern production car to reach these days, especially one as reliant on novelty value as a sports car, but that's how long-in-the-tooth the Nissan GT-R has become. In the absence of any delivery schedule for an R36-generation car, the current GT-R has been nipped, tucked and fettled in order to remain competitive against considerably fresher rivals, such as the Porsche 911, Jaguar F-Type and Audi R8.
As part of what Nissan describes as the biggest facelift in the current model's history, the GT-R gets styling, suspension, engine, interior and structural changes for the 2017-model-year version. A new grille, bonnet and bumpers front and rear increase engine cooling and high-speed downforce without increasing aerodynamic drag.
On pricing, the car maintains its sub-£80,000 entry price though – the cheapest Pure derivative of the car costing £79,995 – so that bang-for-your-buck remains an outstanding selling point.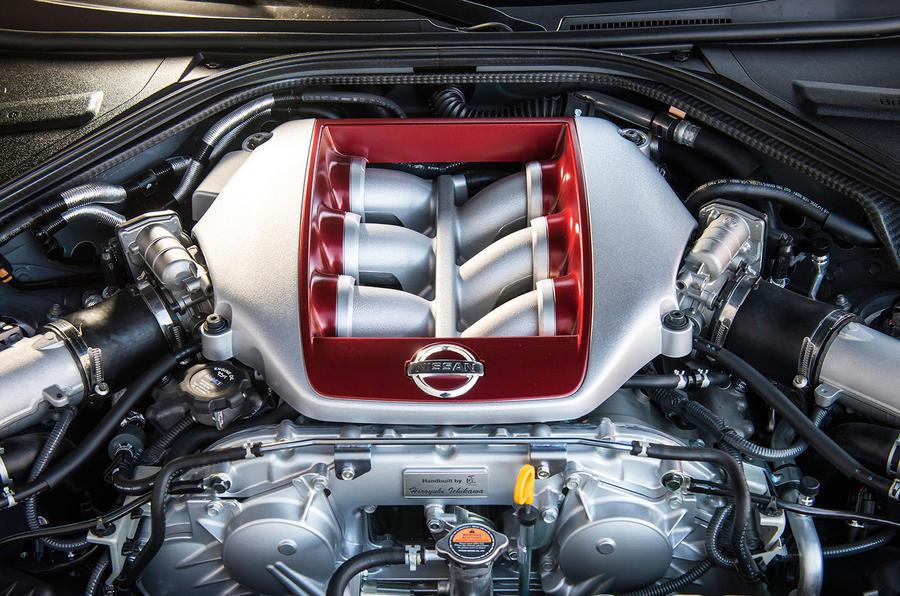 What is the 2017 Nissan GT-R like to drive?
New adaptive dampers, a stiffened body structure, a smoother-running twin-clutch gearbox and improved cabin insulation makes the GT-R a much better-mannered car than it used to be.
At low speeds there's still some firmness and choppiness to the ride, but little harshness, while, at higher cruising speeds, there's decent compliance in the car's springs, reasonable suppression of tyre noise and little boom from the engine.
Nissan's engine revision conjures an extra 20bhp from the car's 3.8-litre V6 engine, increasing its peak provision to 563bhp. That's enough grunt to make the car feel hugely fast once it hits full stride, though not perhaps as rapid from low and middling revs as some rivals.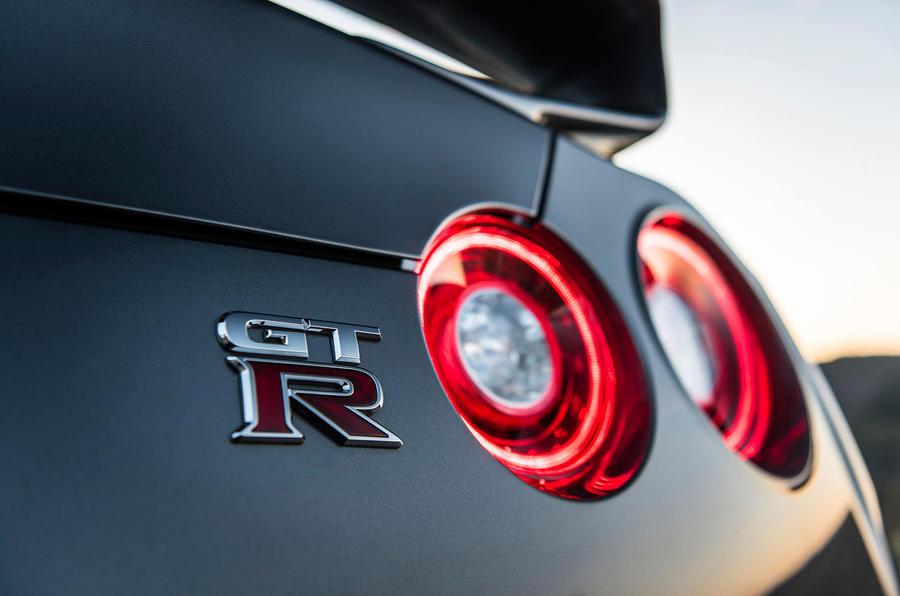 The engine revs with real purpose in the further reaches of the tacho range, although shift speeds from the paddleshift gearbox seem to vary from crisp and quickfire to slow and slurry – without rhyme or reason. That V6 engine could also sound better: more like a sports car at times, and less like a washing machine.
The GT-R's handling is good for the most part: flat and grippy through corners on the road, with direct and feelsome steering and the sort of surefooted hold on the tarmac you'd want with 563bhp to deploy. The kind of owner who'll spend most of his time on the motorway, and none of it on track days, will find plenty to like.
The car's hefty mass and slightly slow-acting four-wheel drive system do make it feel like a bit of a blunt instrument when you drive it to extremes, though; rival sports cars are more flattering and forgiving on the limit of grip.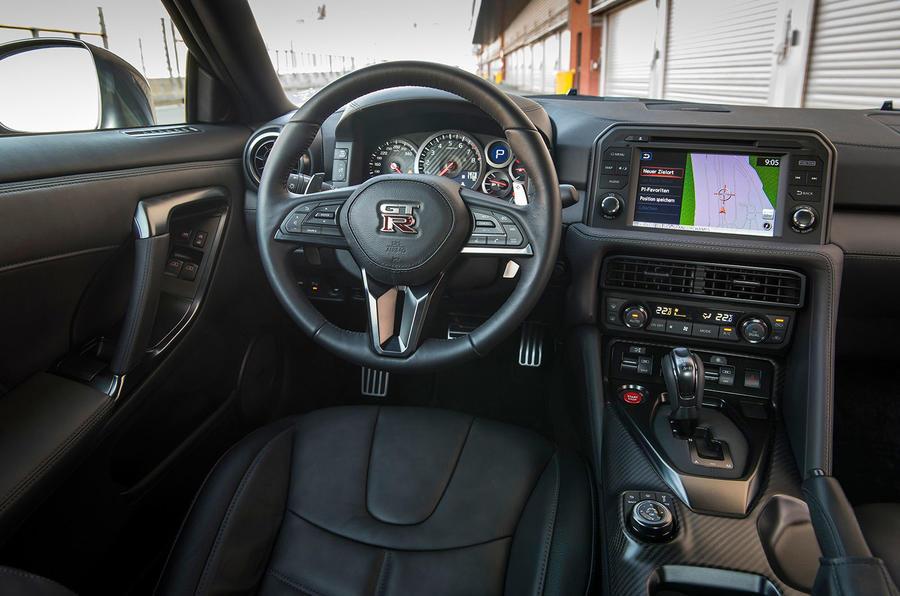 What is the 2017 Nissan GT-R like inside?
The wider use of neatly-stitched leather in the cabin, and the scarcer appearance of cheap-feeling moulded plastic, takes the GT-R's cockpit up a notch on both luxury and perceived quality. The top of the dashboard now comes upholstered in Nappa leather that's attractive and tactile, while a slimmer-bossed steering wheel wrapped in the same material freshens up the ambience nicely.
The car's standard leather seats are comfortable enough, but lack a little bit of under-thigh support and adjustment range. Opting for a car in the mid-range Recaro trim level gets you an upgrade to a more thickly bolstered sports seat, which is well worth the extra expense.
The GT-R's centre console and centre stack infotainment zone have both been reconfigured slightly, with carbonfibre-effect trim used to lift the impression of richness, and the number of buttons and switches needed to marshall the navigation and audio systems reduced from 27 to 11.
The other main update inside the car is a new infotainment system with an 8.0in colour touchscreen display, and a new multi-function 'display command controller' positioned on the transmission tunnel that allows you to cycle between functions without jabbing at the screen.
The system's multi-function meter mode should continue to be popular with keen drivers; it allows you to call up as many dials for things like coolant temperature, oil pressure and turbo boost as you could ever want. Overall, the display's resolution seems a bit basic and its responsiveness to inputs can be slow, however.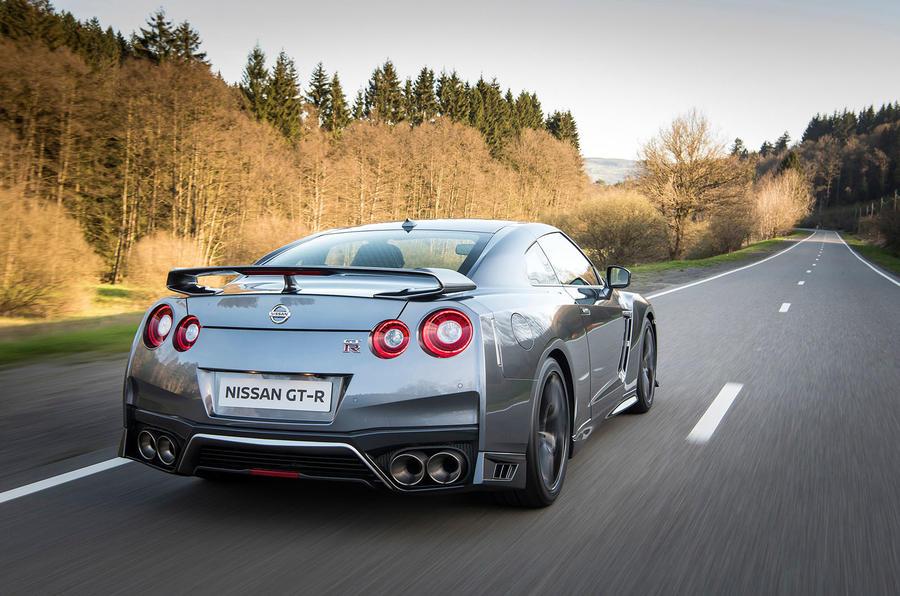 Should I buy one?
If you want to go fast with a capital F, but want to pay a price that feels like good value for money, the GT-R still has a huge amount going for it. This is a sports car that costs less than a new 911 Carrera S coupé, that delivers most of the straight-line thrill of a Turbo S. For the same price, only a handful of new cars are as quick – and all of those that are as fast are also considerably less usable.
The enriched cabin and more mature touring manners that the car has developed boost its real-world appeal, and are the kind of qualities that will undoubtedly convert more interested test drive pilots into owners.
But the GT-R still trades fairly and squarely on its giant-killing speed – and if you haven't absolutely got to have the hardest-hitting machine your money will stretch to, there are certainly more rounded options you might consider.
---
What Car? says...
Rated 3 out of 5
---
For all the latest reviews, advice and new car deals, sign up to the What Car? newsletter here
---
Rivals:
---
---
Nissan GT-R
Engine size 3.8-litre petrol, turbocharged
Price from £79,995
Power 563bhp
Torque 470lb ft
0-62mph na
Top speed 196mph
Fuel economy(official) 23.9mpg
CO2 275g/km