2016 Seat Alhambra 2.0 TDI FR Line review
The spacious Seat Alhambra now has a racy-looking FR Line variant. Is it worth the premium over its lesser siblings?...
Seat's FR Line models have long had sporty looks without necessarily offering the performance to match. But while the badge is usually found on Ibiza and Leon hatchbacks, you can now have the Seat Alhambra MPV in FR trim, too.
Unlike the Volkswagen Touran R-Line which we reviewed recently, the Alhambra FR Line doesn't have sports suspension in an effort to make it handle like a hot hatch. Instead, it makes do with a cosmetic package.
The two most obvious changes are a set of 18in alloy wheels and black side stripes. Meanwhile, inside there's more FR Line badging, Alcantara-clad seats and a flat-bottomed steering wheel. The resulting car is the new flagship of the Alhambra range.
What is the 2016 Seat Alhambra 2.0 TDI FR Line like to drive?
Should you be tempted by the FR Line but have an aversion to diesel fuel, you probably want to stop reading now. As with most Alhambra variants, there's no petrol option for the FR Line. Instead, Seat offers two versions of the VW Group's ubiquitous 2.0-litre TDI engine, producing 148bhp and 181bhp, although you do at least get to choose between a manual or dual-clutch automatic gearbox, both with six speeds.
Our test car came with the more potent of those two engine options. While not outright fast, it never struggled, even when carrying six adults.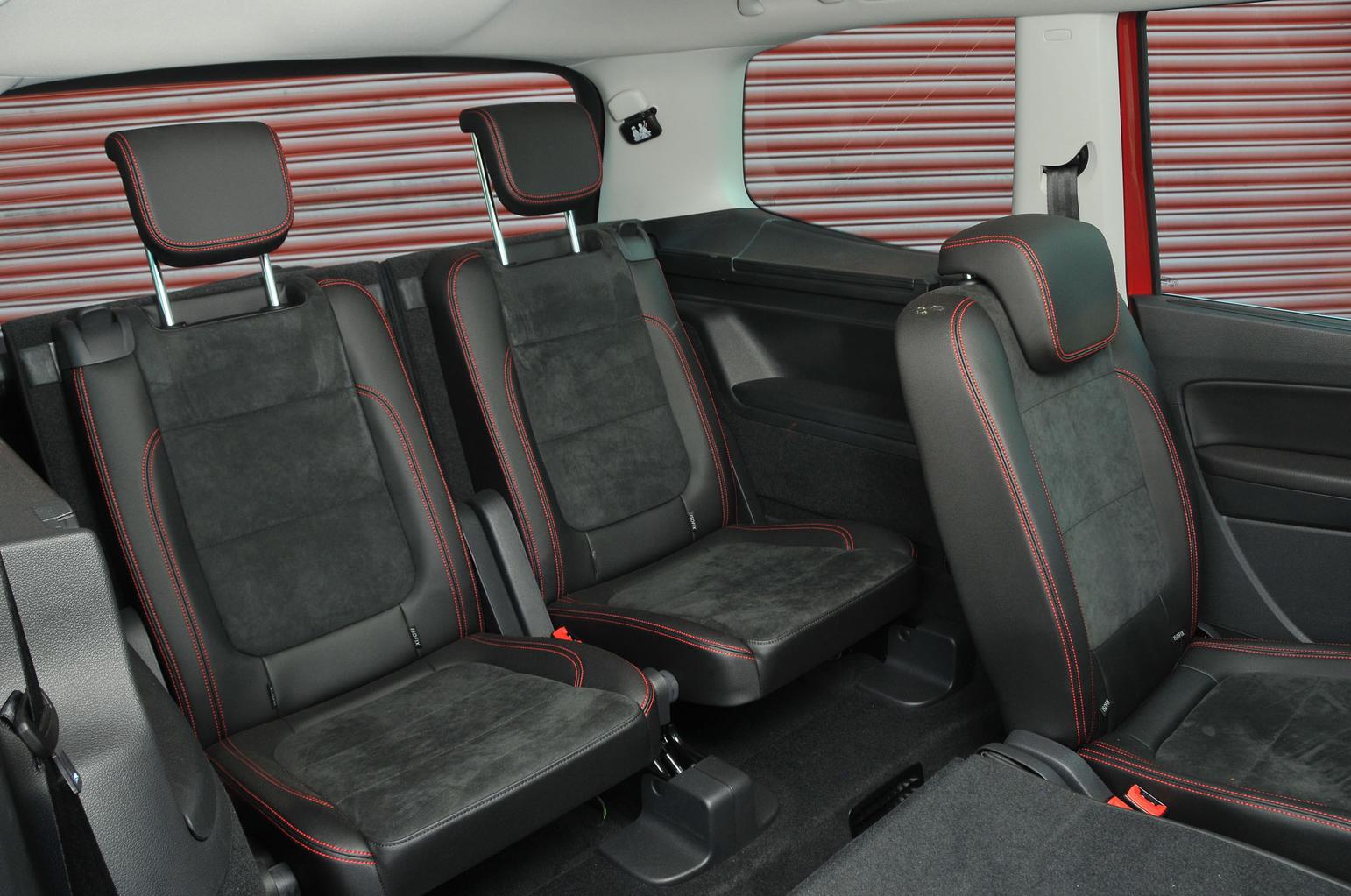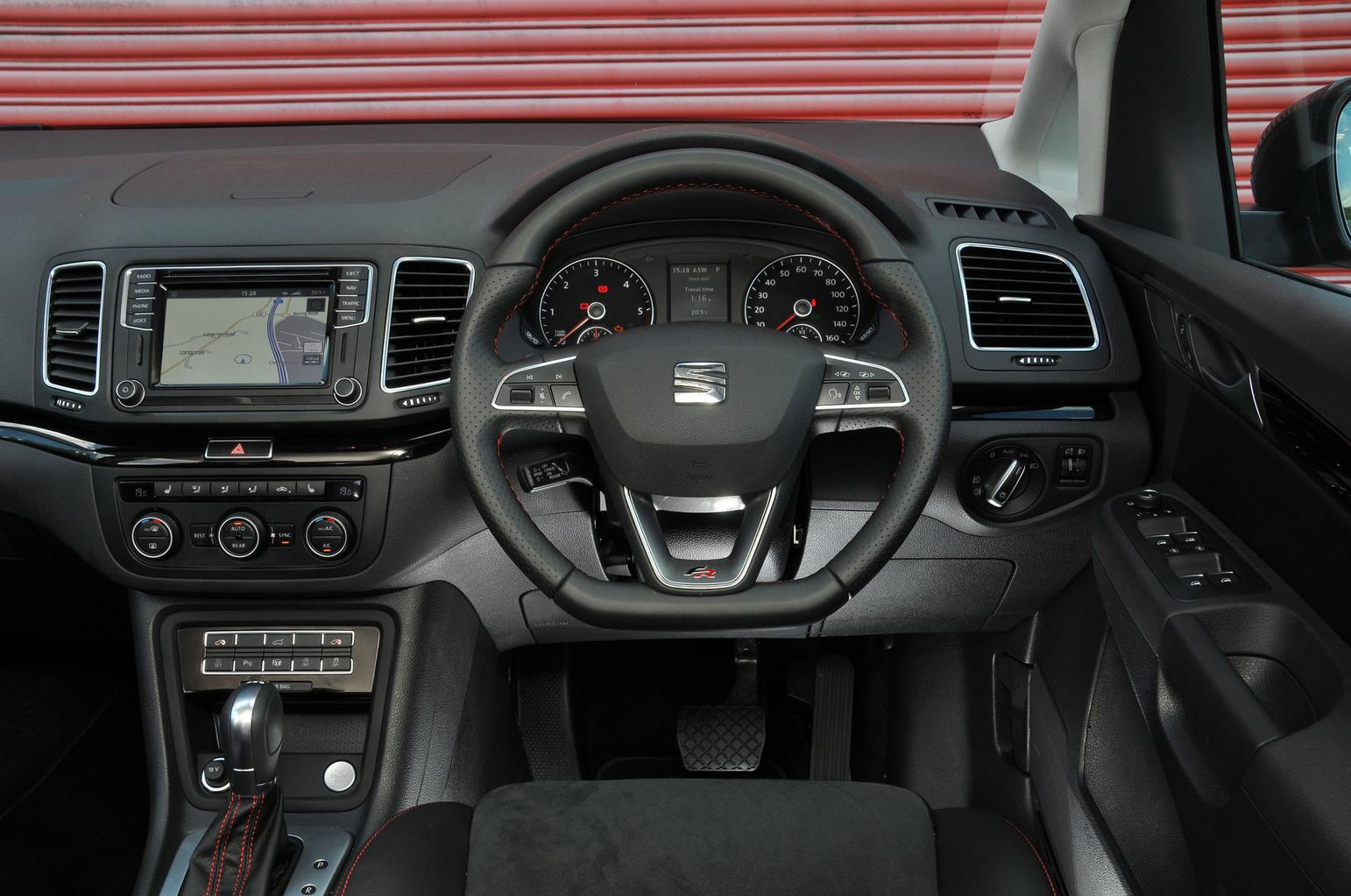 For the most part, the TDI engine pairs well with the auto gearbox, changing ratios smoothly and swiftly. Unfortunately, it can suddenly change down when you least expect it, and sometimes refuses to obey when you try to change gear manually using the paddles behind the steering wheel.
The handling is surprisingly good for such a big vehicle, thanks in part to suspension that is firmer than you might expect. It's never outright uncomfortable, but you do feel the road's surface more than you do in its rivals.
The upshot is minimal body roll that, coupled to well weighted and precise steering, makes for one of the more enjoyable drives in the MPV class . Saying that, an Ford S-MAX is still better.
What is the 2016 Seat Alhambra 2.0 TDI FR-Line like inside?
The Alhambra is one of the bigger MPVs on sale, something that really shows when you step inside. For ease of use there's power operation for both the tailgate and sliding rear doors, and you can operate them from the key fob if you wish.
Up front, there's vast amounts of room for both the driver and passenger along with good storage split between a dash-top cubbyhole, well sized door pockets and a bin under the centre armrest.
The dashboard may be a little sombre, with acres of dark plastic and black trim inserts, but the majority of the materials you interact with feel soft to the touch. There are harder plastics lower down, but they are pleasantly textured and feel like they'd last well.
Move to the centre row, and you'll find access easy thanks to those big sliding doors; another bonus of these is that passengers won't be clouting your rear doors against parked cars or other objects. The middle seats can all slide backwards and forwards and recline independently to maximise either legroom or bootspace.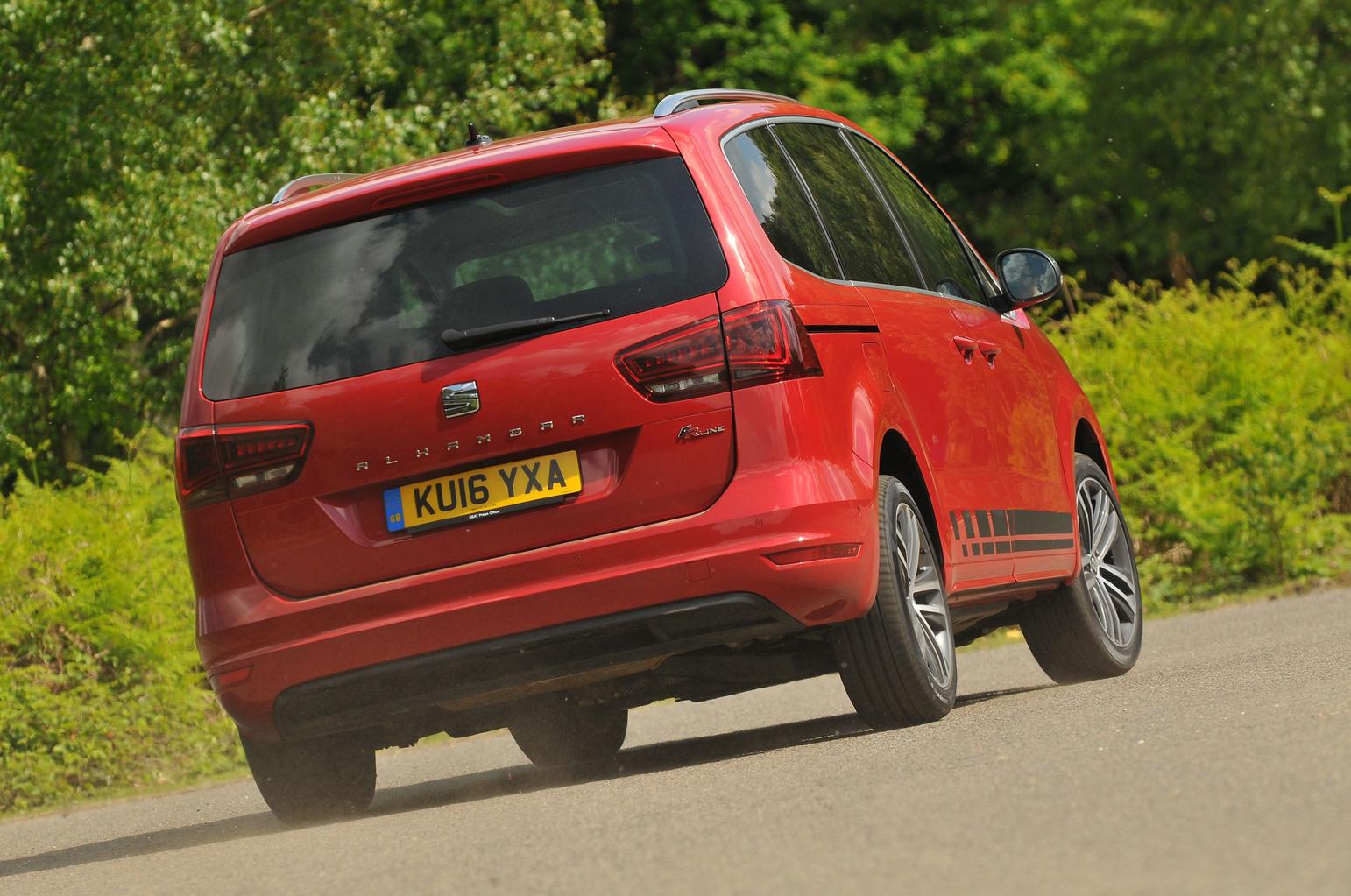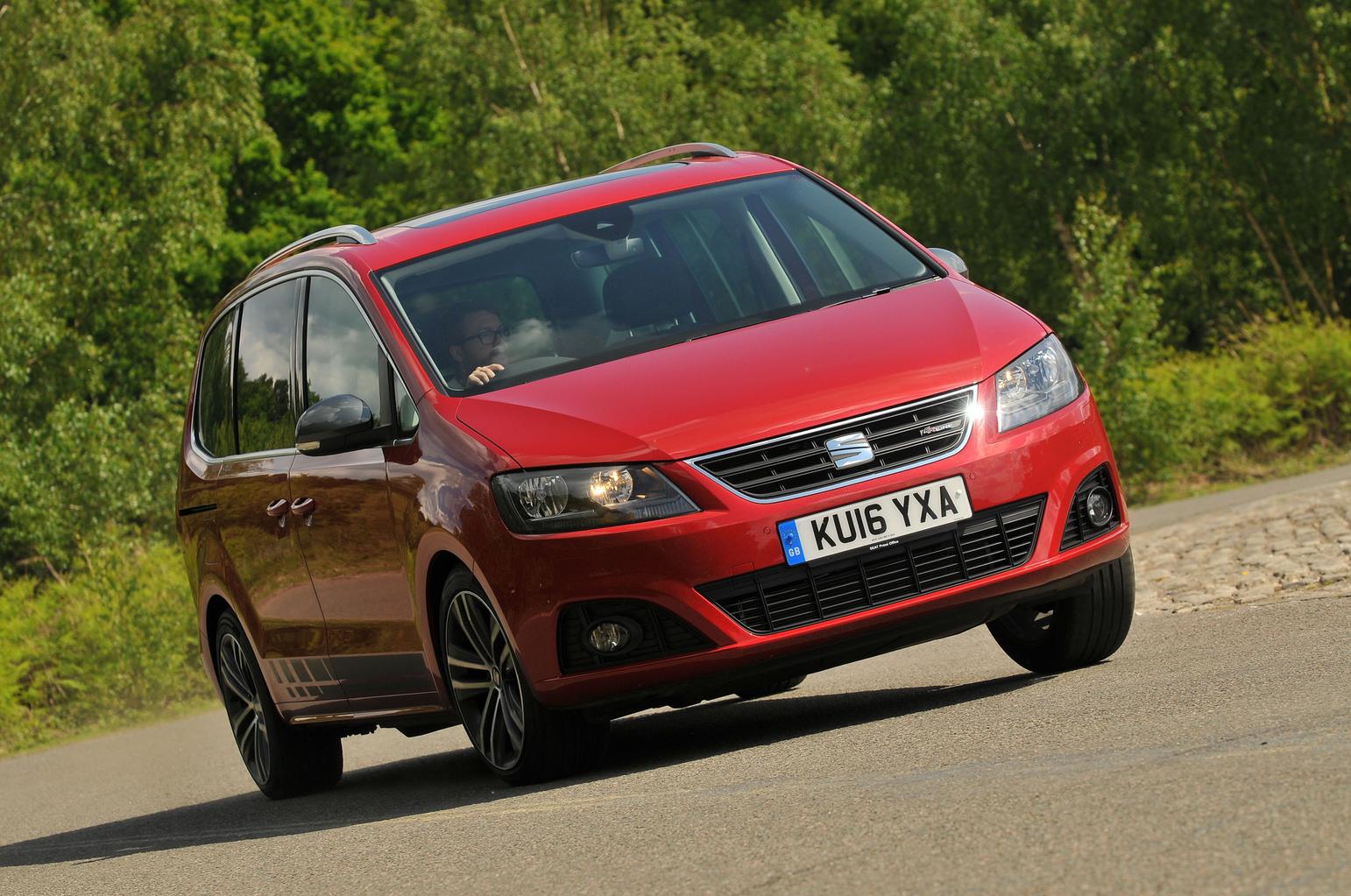 The third and rearmost seat row is a little tricky to erect, especially when compared with the electrically operated systems of some rivals. But once you've managed it there's enough room back there for a pair of adults. And even with all seven seats up, there's enough room for a few bags of shopping; with only five seats up, there's a vast amount of boot space.
Should I buy one?
The Alhambra remains a car that's easy to recommend if you need to carry seven adults on a regular basis. There's a huge amount of space, it's good to drive and the engine has plenty of power, yet is capable of more than 40mpg in our experience.
This particular variant is harder to make a case for, though. With the 181bhp diesel engine and automatic gearbox, it'll cost you more than £36,000 to buy. Add a few options and it closes in on the £40k mark.
We would suggest you stick with Seat's cheaper SE trim and the 148bhp diesel; with a manual gearbox it's more cost effective and certainly up to the job of hauling seven people.
It's also worth remembering that smaller alternatives such as the VW Touran are cheaper should you only ocasionally need seating for seven.
For all the latest reviews, advice and new car deals, sign up to the What Car? newsletter here
---
What Car? says...
Rated 3 out of 5
---
Rivals:
---
Seat Alhambra 2.0 TDI FR-Line
Engine size 2.0-litre diesel
Price from £36,130
Power 181bhp
Torque 280lb ft
0-62mph 8.9sec
Top speed 135mph
Fuel economy (official) 53.3mpg
CO2/BIK tax band 139g/km/27%