2016 Seat Leon SC 1.4 EcoTSI FR Titanium review
New high-spec FR Titanium trim makes a lot of sense on the excellent Seat Leon SC...
The Seat Leon SC has long been one of our favourite coupes, bettering alternatives such as the VW Scirocco and Peugeot RCZ. Sweet handling, competitive pricing and sharp looks all count in the Seat's favour, and now it's got a new trim level in the form of the range-topping FR Titanium (currently not offered on the Leon five-door or estate models).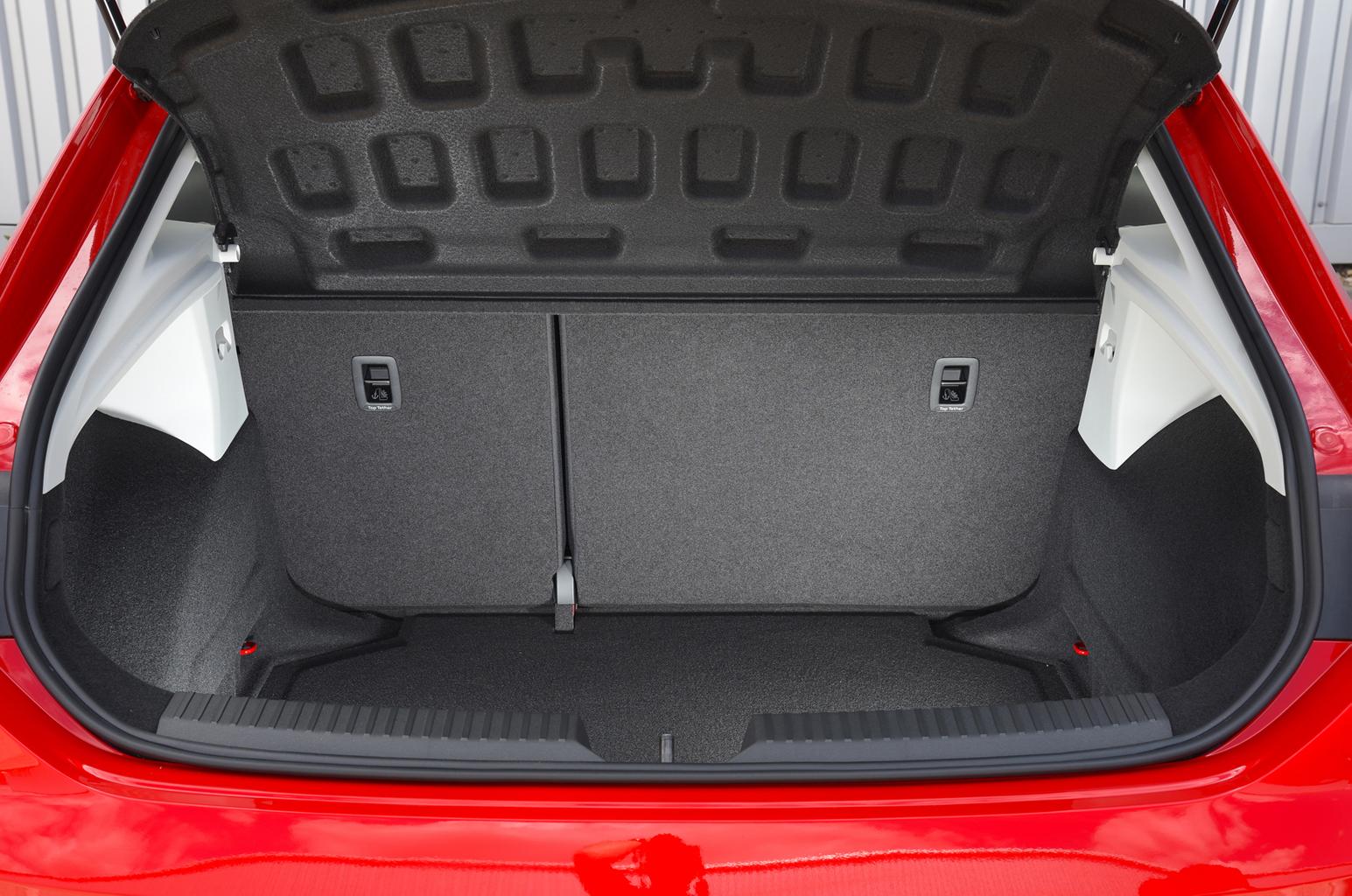 This trim takes the sports suspension and generous equipment of FR models, and adds LED headlights, 6.5in colour touchscreen and nav system, a DAB radio, 18in alloys and further enhanced sports styling. This is on top of the 5.0in colour touchscreen, cruise control, climate control, multifunction steering wheel, 17in alloys and rear parking sensors of the FR trim that it's based on, and which is currently our favourite trim on the Leon SC. At a premium of £1350 over the equivalent FR model, the Titanium seems like reasonable value for the level of equipment.
Engine options include the 1.4 turbocharged petrol and the 2.0-litre diesel engines in both 148 and 181bhp outputs.
What's the Seat Leon SC 1.4 TSI FR Titanium like inside?
You don't get any extra interior design niceties in the FR Titanium, so the interior is much the same as other Leons in the rest of the range; a little dour-looking, but solid-feeling and logically laid out.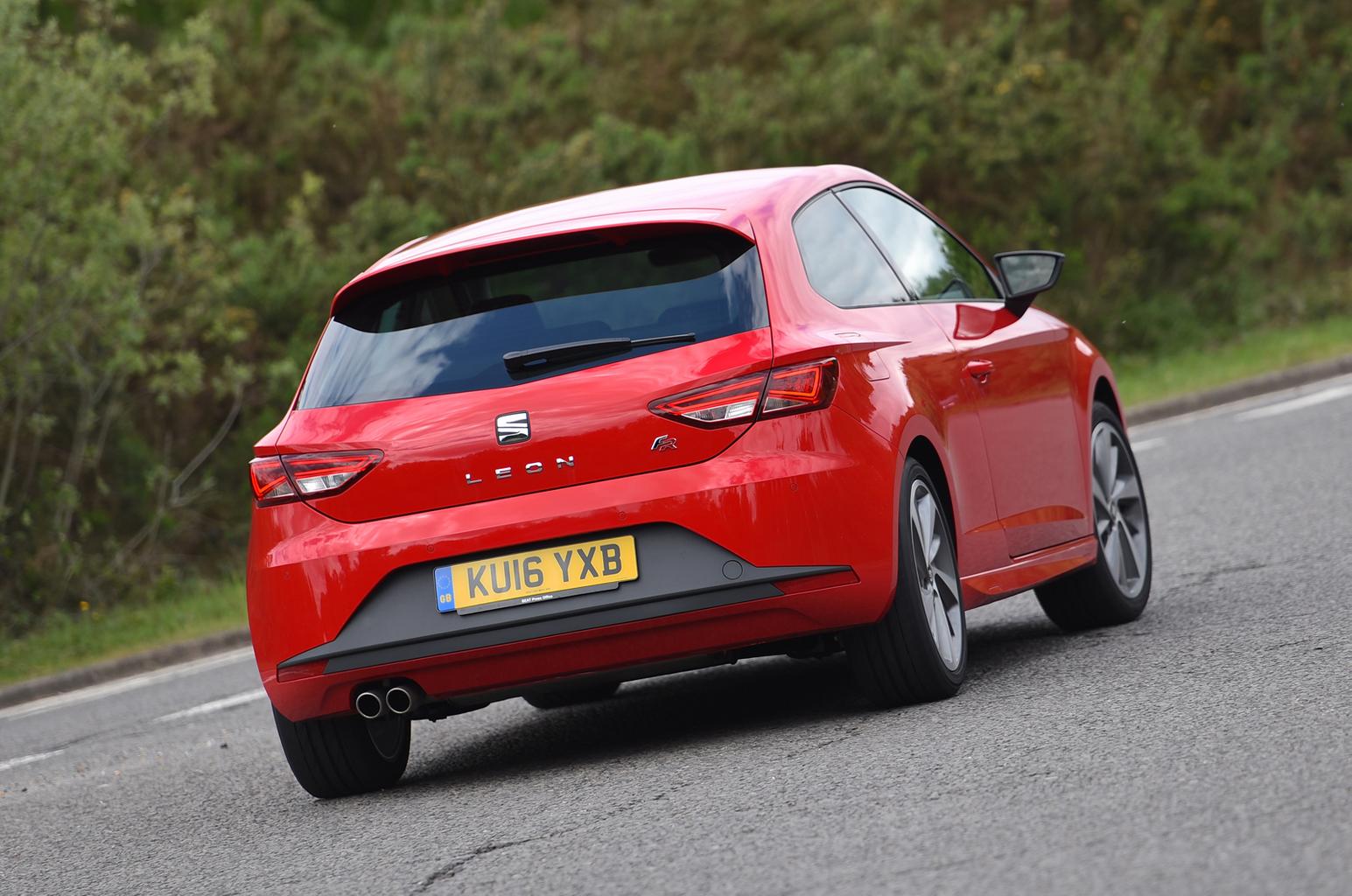 Having the larger screen does make a difference to the look and usability of the dash, since the smaller screen in lower trims has some small icons that can be tricky to punch with precision. Even this 6.5in screen has some icons placed right up in the corner of the screen that are easy to miss when you're driving.
The FR models get good side support to the standard, manually-adjustable sports seats that include adjustable lumbar support, so while some might think the seats are a bit hard they're more than comfortable enough to satisfy most drivers.
This three-door SC model has slightly limited rear visibility due to the trailing roofline, but by coupé standards it's still one of the better options in this respect.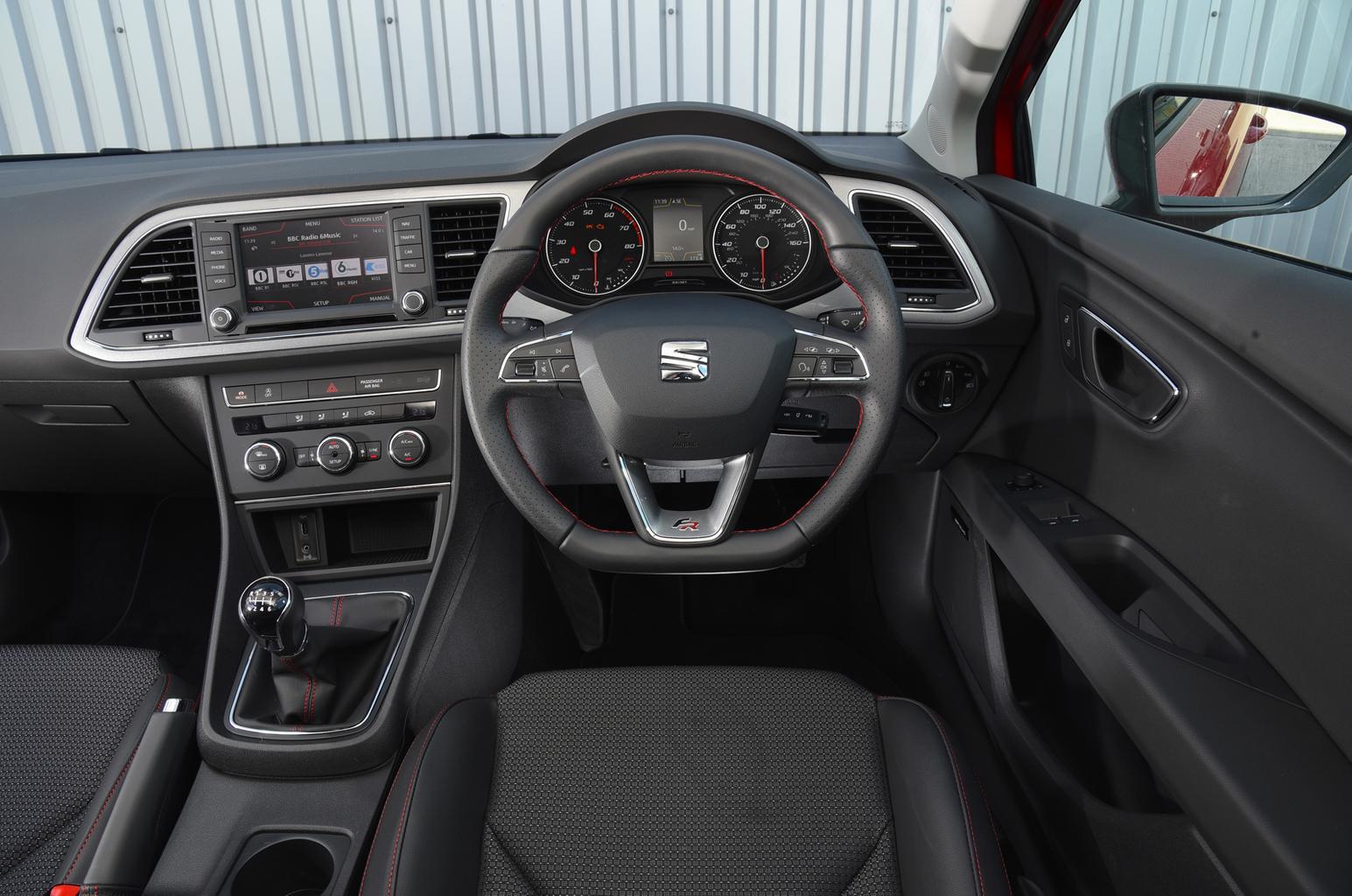 Head and leg room in the back is a little limited, but two average-sized adults will be okay for shorter journeys, while the boot is big enough and practical enough to take a big buggy or a couple of large suitcases.
What's the Seat Leon SC 1.4 TSI FR Titanium like to drive?
There aren't any mechanical differences between the Titanium and standard FR model; both have sports suspension as standard, which we know to be a touch brittle-feeling over rough road surfaces, but still quite settled otherwise.
However, the FR Titanium does get 18in alloys instead of 17s, and that tells in a fractionally choppier ride comfort around town. It's never uncomfortably jarring, and few buyers will quibble over it given the taut body control and grippy handling you get as a result of the tightly controlled suspension, but you are conscious of poor road surfaces as the car bobs and thumps along.
The 1.4 TSI engine is a peach. It revs sweetly, delivers rorty performance that resonates with more than a little hot hatch feel, and is really quiet when you let it sit at lower revs. It also shuts off two cylinders when it can, saving fuel and helping to reduce emissions to a low enough level that even company car buyers should really consider this well-sorted engine.
Should I buy one?
Yes. If you're after a circa-£20k or less three-door hatch or coupé, the Seat Leon SC has already established itself as our favourite of the ilk, and the FR Titanium trim makes sense for those who are keen to get a really good equipment list. After all, it'll cost £1085 to add the bigger screen and sat-nav to FR, at which point the sub-£300 extra you'll pay to get FR Titanium with its LED lights, more overtly sporty-looking styling and bigger alloys is a no-brainer.
Seat also routinely offers healthy discounts and very competitive PCP finance options, so while the Leon SC FR Titanium does start to look a bit pricey going by list price, you can be confident that it'll prove good value in reality, as well as being fun to drive and easy to live with.
---
What Car? says...
Rated 4 out of 5
---
For all the latest reviews, advice and new car deals, sign up to the What Car? newsletter here
---
Rivals:
---
Specification
Engine size 1.4-litre petrol
Price from £21,575
Power 148bhp
Torque 184lb ft
0-62mph 7.9 seconds
Top speed 134mph
Fuel economy(official) 56.5mpg
CO2 output 117g/km