2016 Vauxhall Mokka X 1.6 CDTi 136 review
Vauxhall's Mokka has always been a big seller, if never the best small SUV. It's been treated to a facelift to become the Mokka X for 2016, so has it been made much better?...
The Vauxhall Mokka is a popular car in a popular segment. Vauxhall's small SUV has been a big hit with buyers who like its off-road looks and raised ride height. The appeal of the Mokka has also been helped by big discounts and tempting finance deals that have been available on the model.
However, although the Mokka sold well since its launch in 2012, it wasn't as good as its rivals – among them, the Nissan Juke, Renault Captur and Skoda Yeti – in almost every department. It was noisy, had a stiff ride and an outdated infotainment system.
Now called the Vauxhall Mokka X, it has had a facelift, with tweaks inside and out to freshen up its image and address some of the disappointments of the first model. The additional 'X' is just Vauxhall's new naming system, soon to be rolled out across all its SUVs.
The dashboard has been completely reworked – inspired by the Astra – while the styling of the front and rear has been touched up too. It's gained a new 1.4-litre petrol engine, and the trim levels are now all generously specced, split into: Active, Design Nav, Elite and Elite Nav.
These upgrades raise the price slightly: it's about £800 more expensive across the range compared with the previous model. However, is this car now easier to recommend than its predecessor?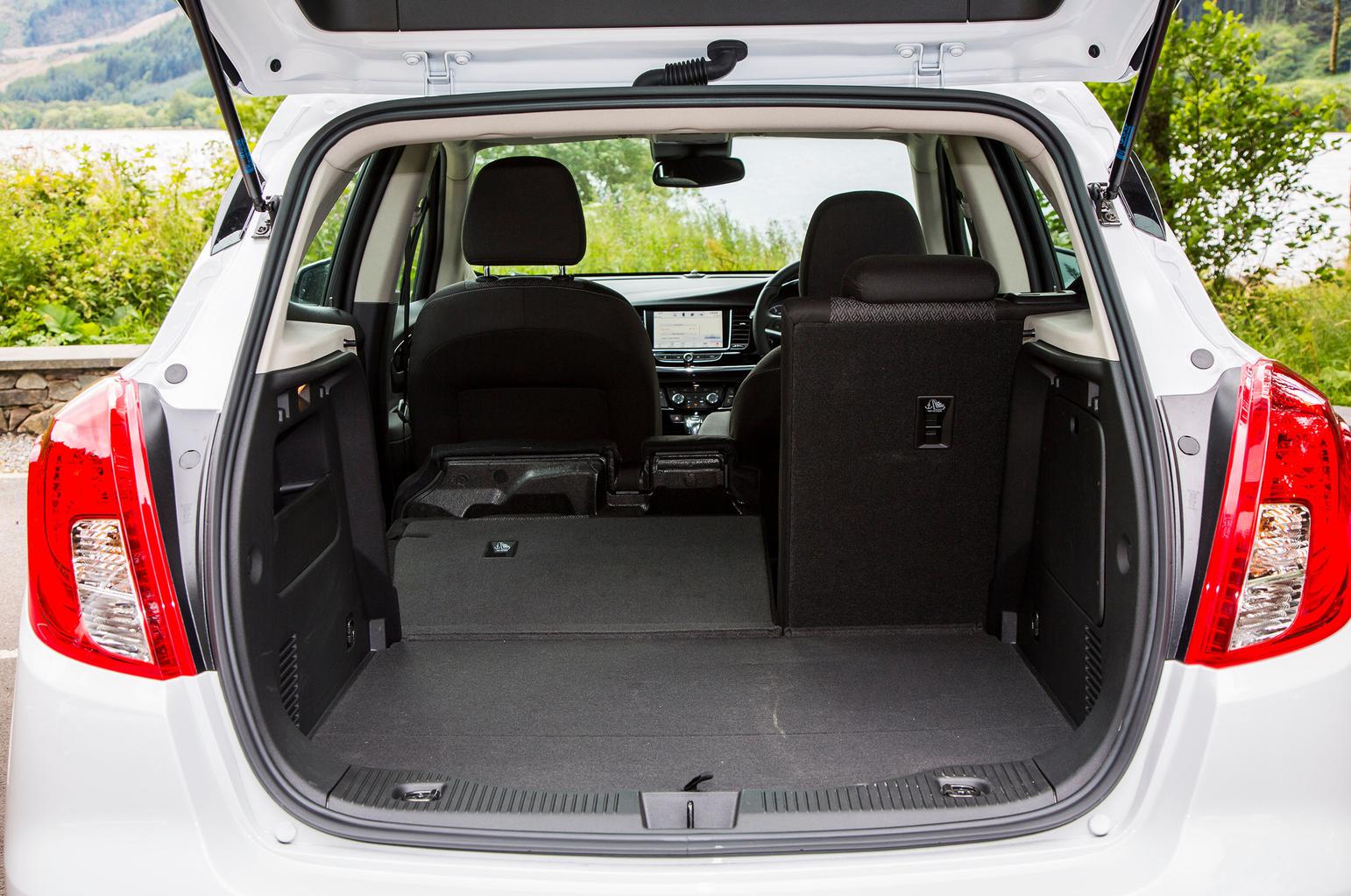 What's the 2016 Vauxhall Mokka X 1.6 CDTi 136 like to drive?
The test car we drove was fitted with the higher-powered 134bhp 1.6-litre 'Whisper' diesel engine and a six-speed manual gearbox, although an automatic is available for an extra £1000.
The engine is the same as that in the new Astra and is a strong point of the Mokka X. Although it doesn't really accelerate with any urgency, the power is delivered very evenly and predictably throughout the rev band, even when the turbo kicks in, and it pulls well enough from low revs.
This engine comes with a slick six-speed manual gearbox that has a nice, positive action and decent flexibility in-gear, so you shouldn't have to change up and down too much in town.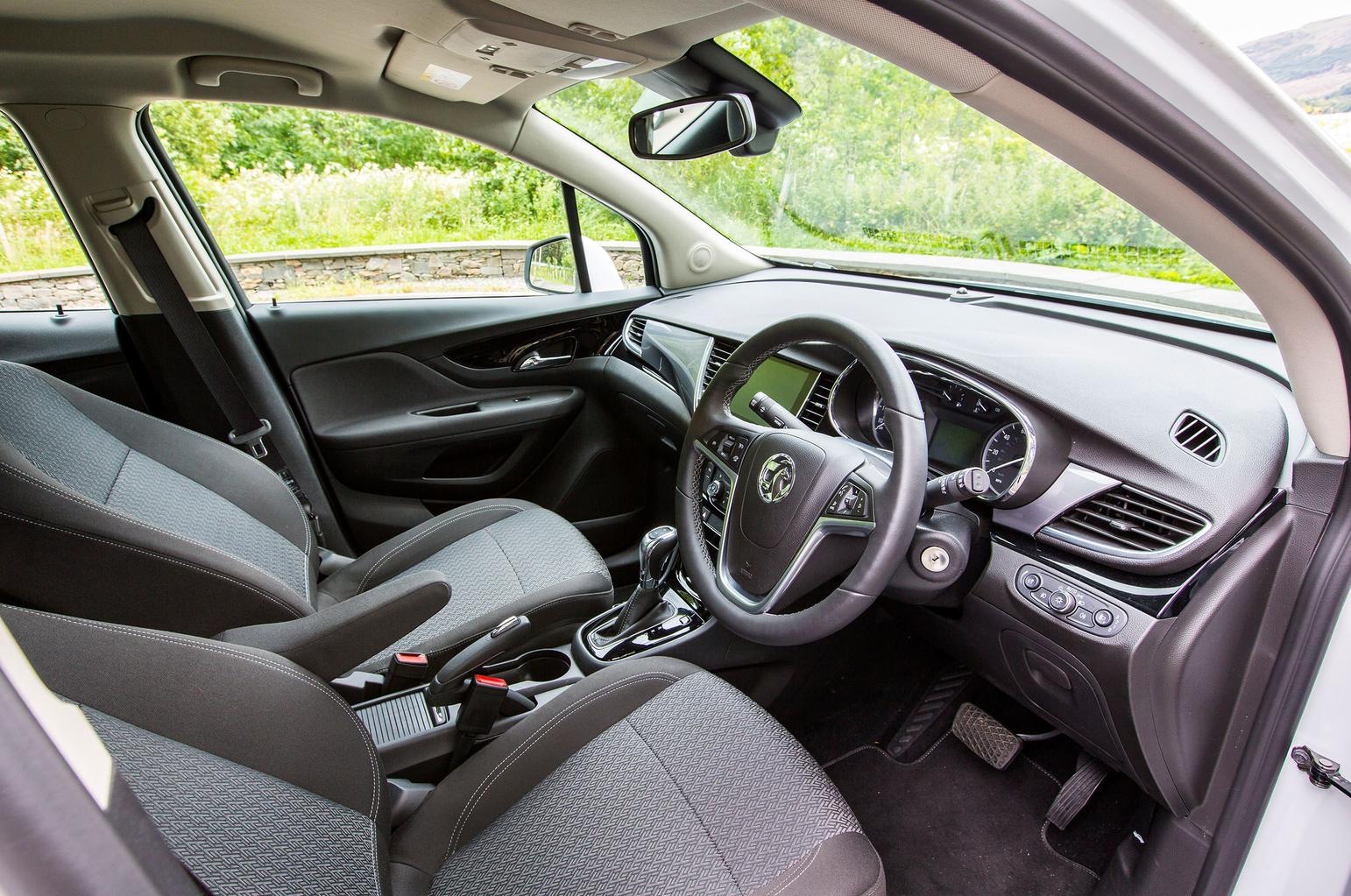 At lower speeds, it is a bit clattery, though. Indeed the engine noise only really dies down at motorway speeds, when the car is cruising in sixth gear, but that's mainly because it's replaced by a fair bit of wind and road noise. There's also some vibration through the pedals.
Unfortunately, the suspension has not been altered as part of the facelift, so it still feels a bit firm over anything but the smoothest of surfaces. The steering is quite light and doesn't offer much feedback, either.
The 1.6-litre diesel is most popular with fleet and Motability customers. It offers decent fuel economy, but the Captur and Juke both have more efficient, if slower, engines.
The engine is also available with all-wheel drive for an extra £1700, but that's quite a hefty premium to pay, so we'd suggest sticking with the standard front-wheel-drive set-up. Despite its mild off-road styling, the Mokka X is best suited to Tarmac. If you absolutely have to have all-wheel drive, we'd suggest looking at a Skoda Yeti Outdoor instead.
What's the 2016 Vauxhall Mokka X 1.6 CDTi 136 like inside?
The biggest improvements have been made inside the Mokka X. The new dashboard is based on that of the latest Vauxhall Astra, and it comes with a 7.0in touchscreen as standard. This is upgraded to an 8.0in unit if you plump for either Design Nav or Elite Nav trim. The infotainment system does away with many of the buttons that cluttered the dash of the previous Mokka, leaving only some relatively simple air-con shortcut buttons.
Entry-level Active trim has plenty of equipment, including a 7.0in touchscreen infotainment system, a DAB radio, dual-zone climate control and Vauxhall's OnStar concierge service as standard.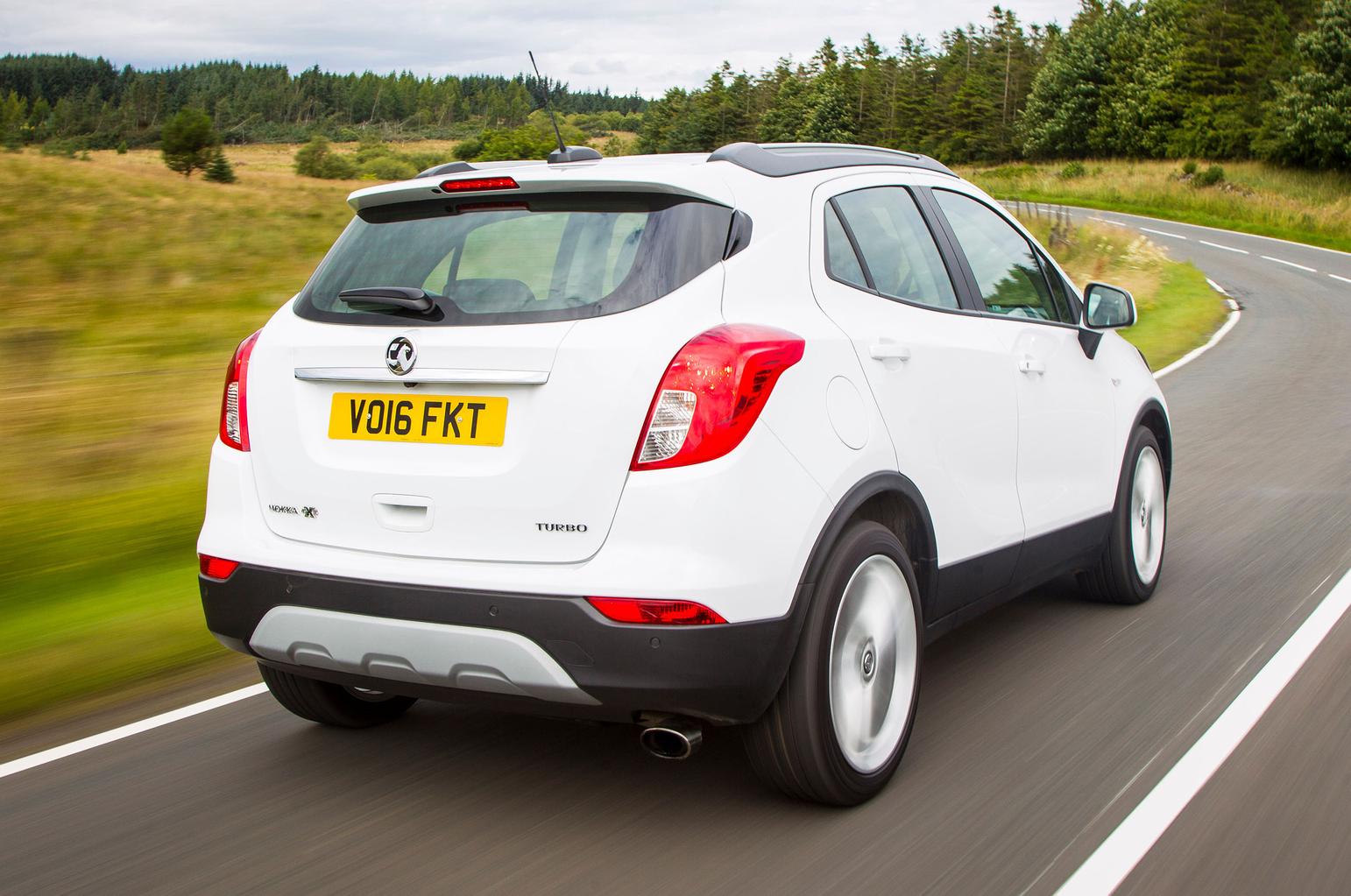 It has a clear display that's easy to operate, although the map can be a bit laggy in its response times. The perceived quality isn't quite up to the Skoda Yeti's plusher interior – the Mokka X's air-con dials feel particularly cheap – but it's still an improvement over the previous model and certainly matches the standard of the Captur and Juke.
The interior has plenty of room for the driver and front passenger, with supportive seats and plenty of steering wheel adjustment to help them comfortable. Passengers in the rear will find acceptable head room but limited leg room, so it's only really suited to carting around children or teenagers.
The boot remains the same size as before, which means it's smaller than the Captur by some way. Helpfully, though, the boot floor lies flush with the boot lip, so there's no loading lip to negotiate when loading things into and out of it.
OnStar, Vauxhall's emergency call assistance, is another good addition. The Mokka X is the first Vauxhall model to get it as standard across the range. As well as providing emergency assistance, the 24/7 operators can remotely input sat-nav destinations for drivers and provide vehicle diagnostics.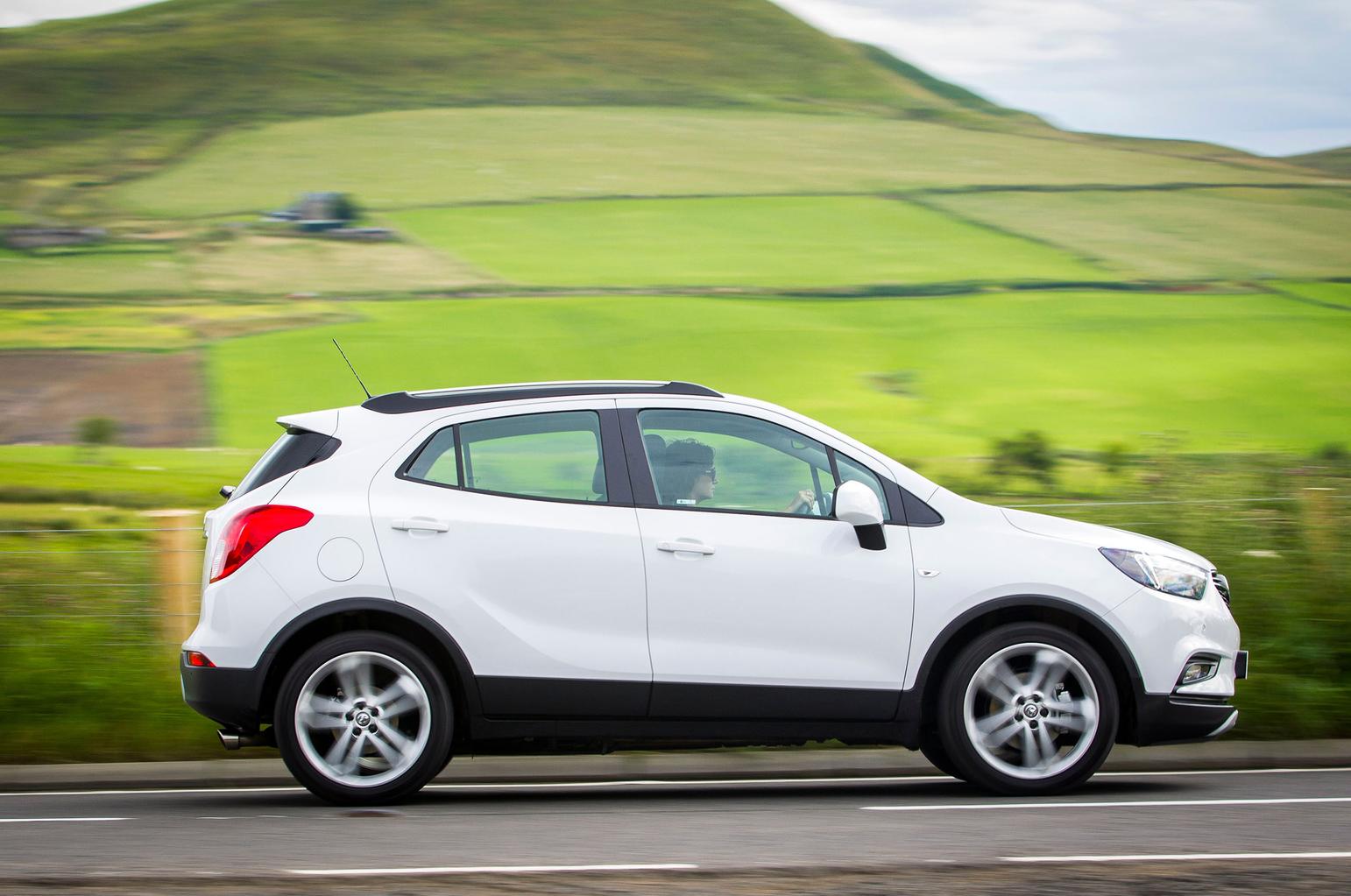 Should I buy one?
The Mokka X is a step up from the first model, largely because of its improved interior quality and infotainment, although the car's ride is still too harsh. The 1.6CDTi engine offers better performance (if lesser fuel economy) than comparable rival diesels, but it is more expensive to buy and makes more noise.
The smaller petrol engines suit the car better, and make more sense for private buyers, too. So we'd sooner point you in the direction of the 1.4-litre petrol Mokka X because it's around £1800 cheaper to buy – and you'd have to cover a serious amount of miles to recoup the extra cost of the diesel.
If you're desperate for a small SUV, then the Mokka X is worthy of consideration in this class, although rivals, such as the Renault Captur and Skoda Yeti are more practical, cleaner, more frugal and better to drive.
---
What Car? says...
Rated 2 out of 5
---
For all the latest reviews, advice and new car deals, sign up to the What Car? newsletter here
---
Rivals:
---
Vauxhall Mokka X 1.6 CDTi 136
Engine size 1.6-litre diesel
Price from £19,865
Power134bhp
Torque 236lb ft
0-62mph 9.3sec
Top speed 118mph
Fuel economy (official combined) 65.7mpg
CO2/BIK band 114g/km/20%