2017 BMW 5 Series review
The new BMW 5 Series is still one of the best executive models around. It's an all-round brilliant car...
The BMW 5 Series has been a regular at the top of the executive saloon class for some time. In fact, it's our 2016 Large Executive Car of the Year.
Its combination of pace, driving fun and practicality, along with the appeal of its premium badge, means the 5 Series is the go-to company car for many thousands of businesspeople in the UK.
However, after six years on sale, and with its main rivals, the Audi A6, Jaguar XF and Mercedes-Benz E-Class, all having recently been refreshed or soon to be replaced, it's time for a new model.
The all-new 5 Series gets BMW's latest tech, including semi-autonomous driving, and it's around 100kg lighter than today's car, so it's more fuel efficient, too.
Initially, there'll be four engines: turbocharged 2.0-litre (530i) and 3.0-litre (540i) petrols, and 2.0-litre (520d) and 3.0-litre (530d) diesels.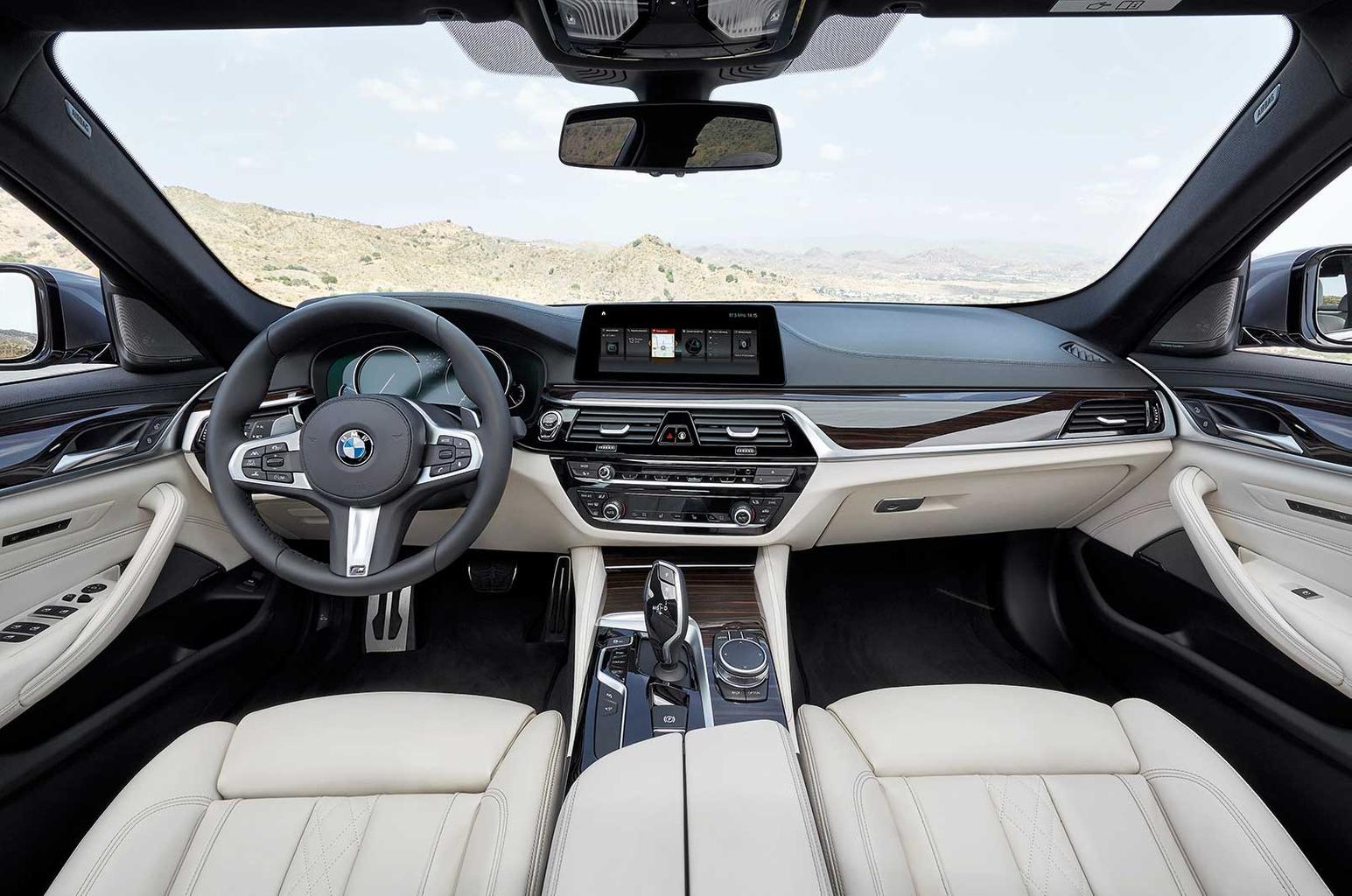 We're testing the most powerful diesel model, the 530d. Our test car has BMW's four-wheel drive system, xDrive, which costs an extra £2130.
The xDrive model can get from 0-62mph quicker than the standard rear-wheel-drive car, but gets worse fuel economy. Our car was in Luxury spec, which won't be sold here but is identical to UK-bound SE apart from some interior trim.
What's the 2017 BMW 5 Series like to drive?
The new 5 Series carries on from where the outgoing model left off, in that it's brilliant to drive. It will effortlessly chew through long journeys, with a perfectly comfortable ride.
Variable Damper Control, which lets you manually stiffen or soften the suspension, can be had for £985, or as part of the Adaptive Drive package, which adds front and rear active roll-bars, for £2770. We tried the cheaper option. The ride was very smooth, although standard suspension may be less composed.
The 3.0-litre diesel engine is amazingly smooth and refined even under acceleration, and those inside the car are very well insulated from outside noise.
The engine offers effortless performance, happily cruising along on the motorway at low revs, but with power readily available for overtakes. It's more fuel efficient than the rival A6 3.0 TDI quattro, too, which averages 56.5mpg.
The 5 Series' eight-speed auto gearbox shifts brilliantly smoothly most of the time, although at very slow speeds the gearchanges and accelerator response can be jerky.
The new semi-autonomous features are ideal for the motorway. Adaptive Cruise Control (£965) and Driving Assistant Plus (£2250) are all simply operated by using buttons on the steering wheel.
If you opt for the latter, you will be able to take your hands off the steering wheel for up to 30sec at a time when the car is in semi-autonomous mode.
On winding roads, the 5 Series is a lark to drive, feeling more agile and nimble than its predecessor. The steering is accurate, nicely weighted and offers lots of feedback. There's loads of grip in corners, plus our car had Integral Active Steering (£995), which allows all four wheels to turn, giving great agility at low speeds.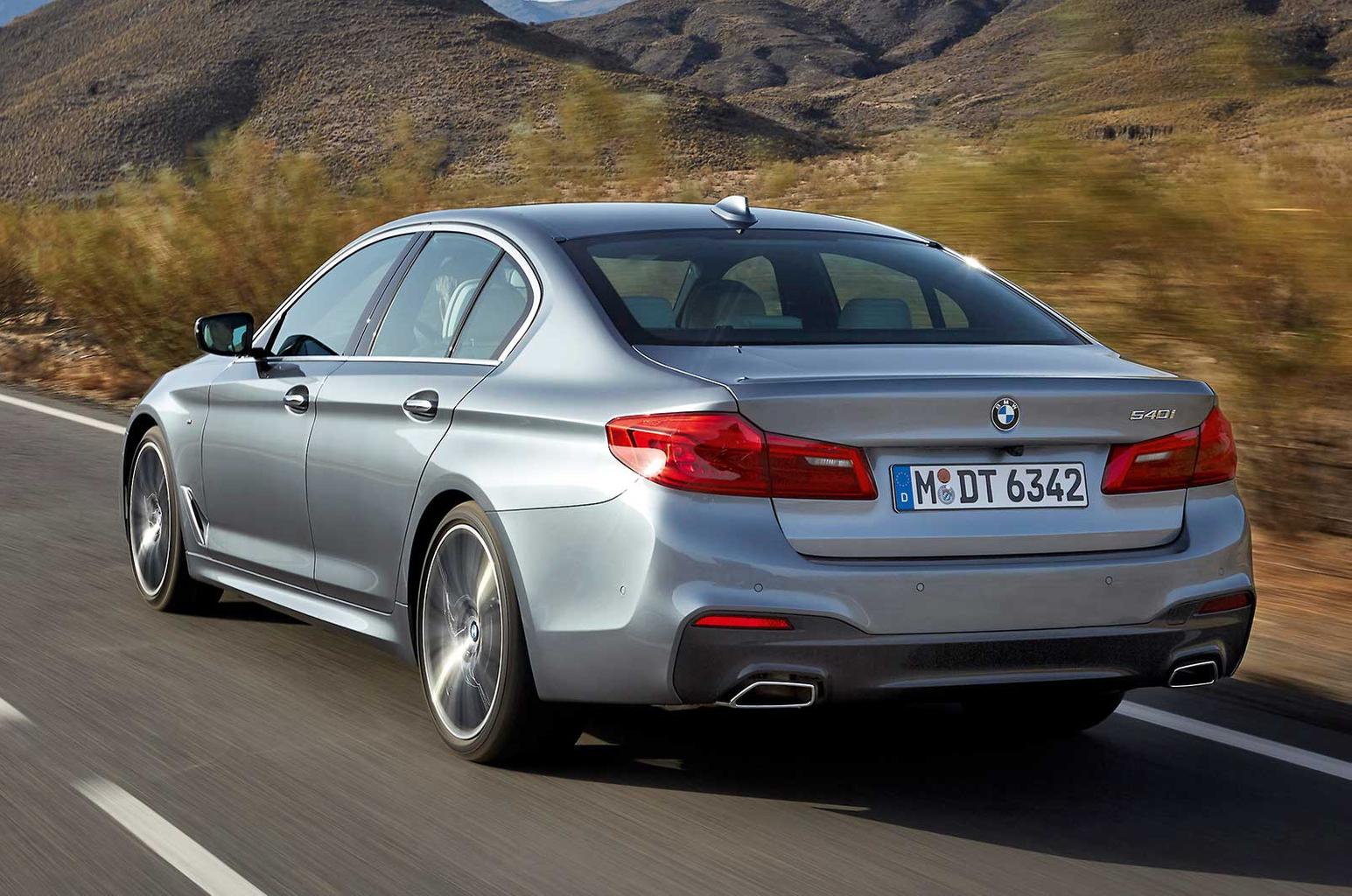 What's the 2017 BMW 5 Series like inside?
Inside, you'll recognise a lot of features from the latest ultra-luxurious 7 Series. This includes a plush 10.2in touchscreen with the latest version of BMW's class-leading iDrive infotainment system, which can be had with gesture control for £160, letting you answer a phone call by pointing your finger in the air.
The 5 Series is very roomy inside, with generous head room all round. Rear leg room is perhaps the least impressive thing about the car, but rivals such as the the E-Class and XF offer only fractionally more.
The size of the 5 Series's boot is just beaten by those cars, too, and although it has a wide opening, the rear wheels cut into its sides. It's big enough for an airport run, though.