2017 Honda Civic Type R - new hot hatchback shapes up
Honda's new Civic Type R will go on sale in the UK late next year, and is based on the latest Civic hatchback. Vote for the Type R as part of the What Car? Reader Award 2017!...
The all-new Honda Civic family hatchback was only revealed in September, but Honda is already gearing up to launch its hot hatchback version - the Civic Type R - towards the end of next year.
The Civic Type R is one of 12 cars fighting for your vote to be crowned the winner of the What Car? Reader Award for 2017 - to vote for the Type R, and see the full shortlist, click here.
The current Civic Type R has only been on sale since 2015, and Honda is hoping that by limiting production to just two years, the current car will become a collector's item. When the new model goes on sale, it will rival the hottest versions of performance hatchbacks like the VW Golf GTI, Renault Megane RS and Ford Focus RS.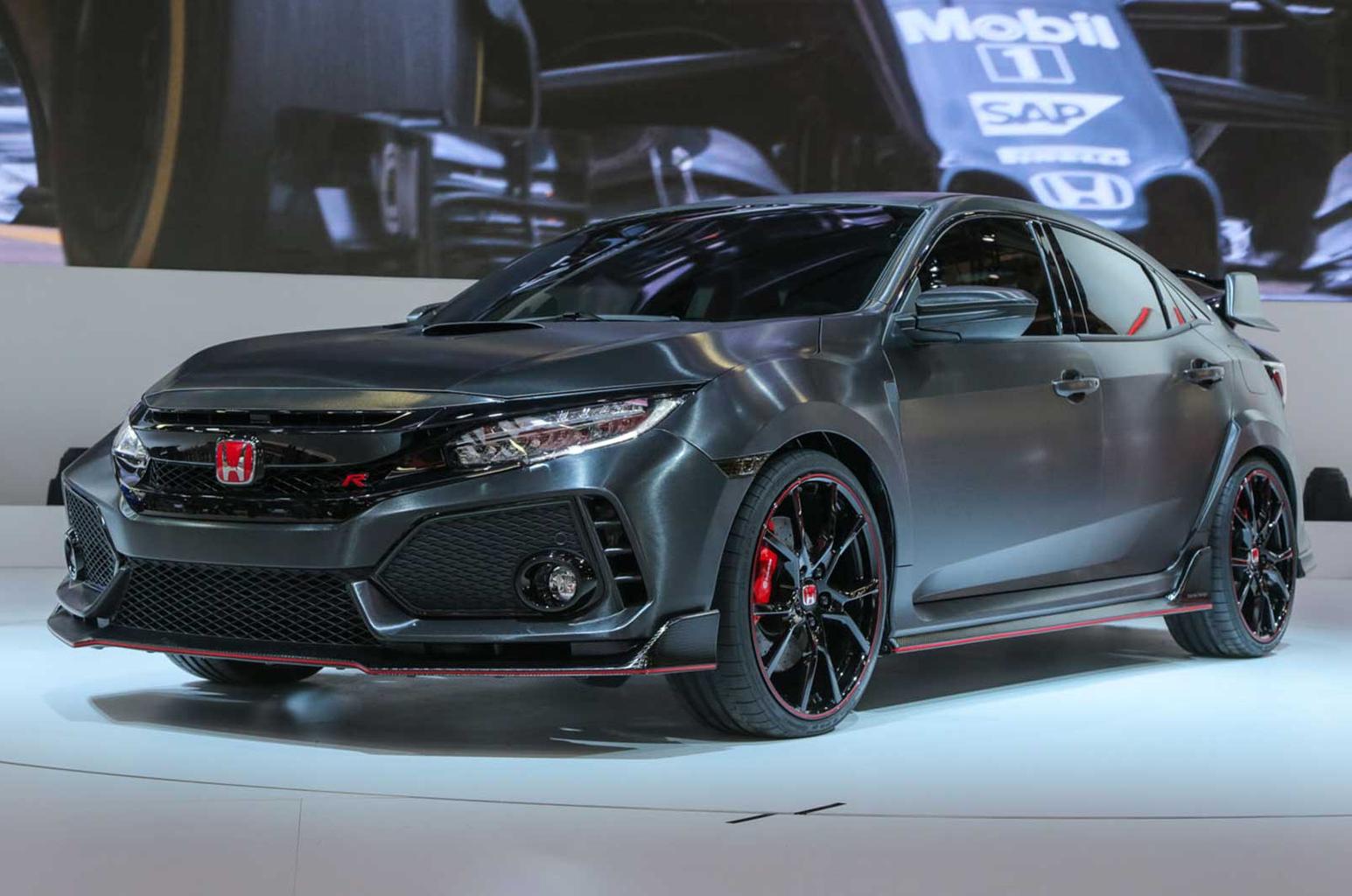 What is it?
There has been a Type R version of the Civic ever since the sixth-generation car went on sale in 1996. Such models are given more power, unique interior treatments and outrageous bodywork. Although the new Civic Type R has so far only been shown in concept form, we can expect it to receive two large rear spoilers, a front splitter, more aerodynamic bodywork and larger air vents in its front bumper.
Inside, we're likely to see supportive sports seats, a thick performance steering wheel and unique gauges on the dashboard.
Power is expected to come from the same turbocharged 2.0-litre petrol engine that's in the current Civic Type R, where it provides 306bhp. However, for the new Type R that power output is expected to be boosted to closer to 350bhp. For reference, the current Ford Focus RS - one of our favourite cars in this market - offers 345bhp from its 2.3-litre petrol engine.
Interestingly, while most of the Type R's rivals come with four-wheel drive, Honda is sticking with front-wheel drive and aims to set a new benchmark for this type of car.
We've been impressed with the current Civic Type R, especially its dynamic and sporty driving style. The 2.0-litre petrol engine, which revs high and has an especially raw character, is also well suited to the car. It's these two characteristics that Honda will be looking to retain for the new Type R.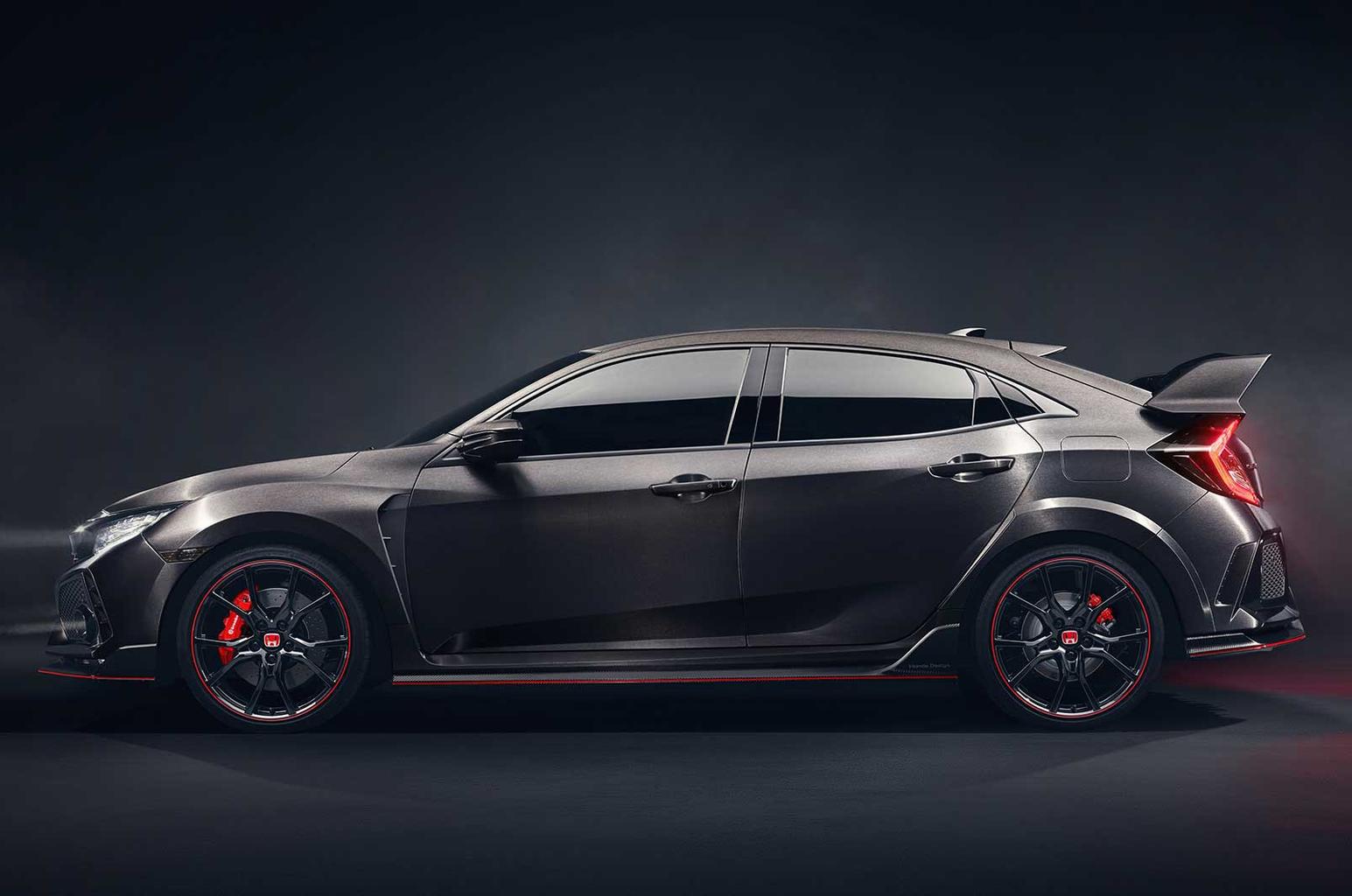 What are its rivals?
Competition in this market is fierce. At one end of the scale sit souped-up versions of small hatchbacks like the Renault Clio RS, Vauxhall Corsa VXR and our Hot Hatchback of the Year for 2016, the Ford Fiesta ST.
One up from there are larger hot hatches - cars like the Ford Focus ST and VW Golf GTI - and at the very top of the scale are cars like the Focus RS, BMW M135i, Mercedes-AMG A45 and the current Civic Type R.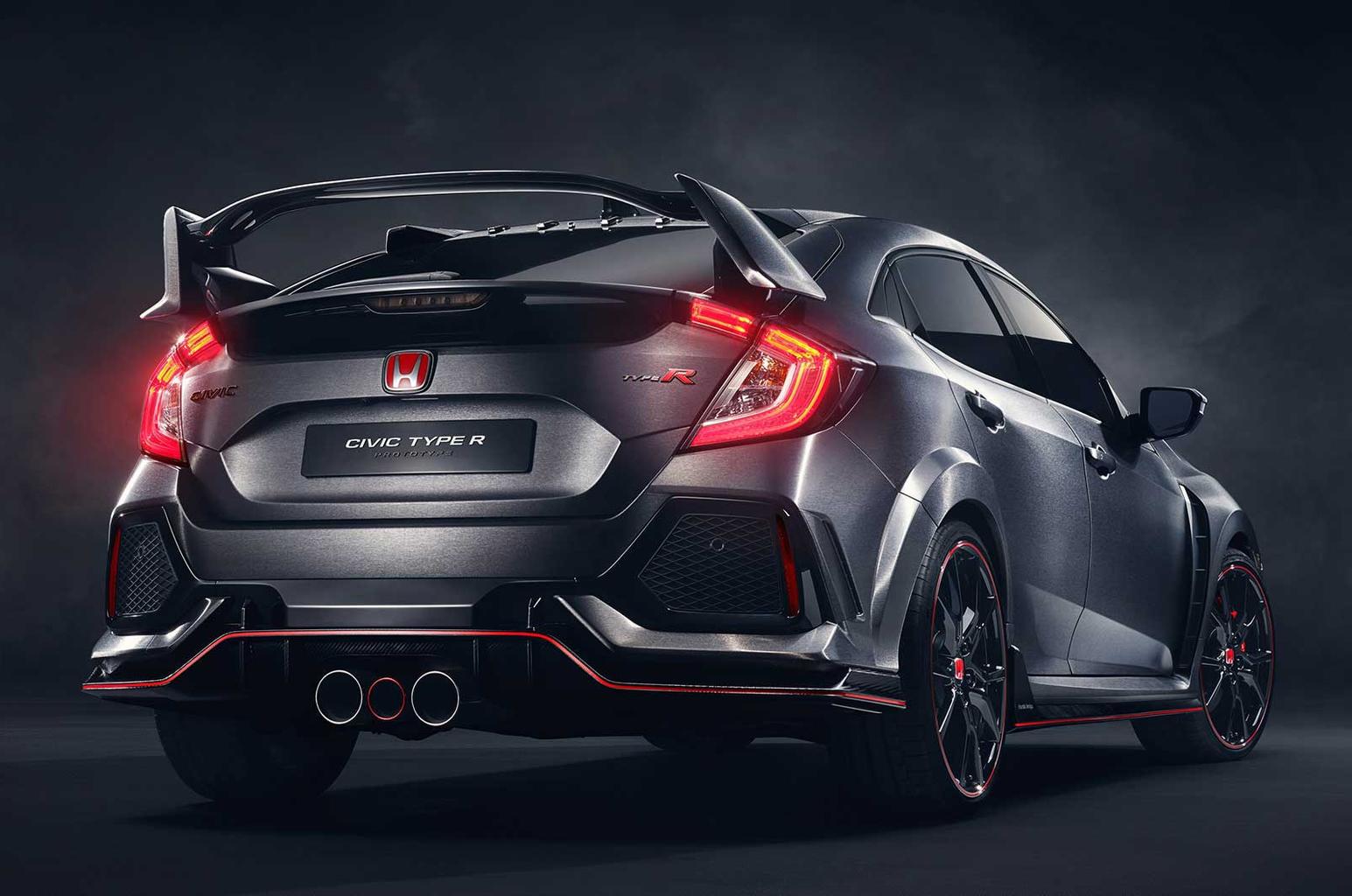 Anything else I should know?
The new Civic Type R will be built alongside the regular Honda Civic in Swindon, where it will be exported to other markets - including North America for the first time.
Prices are expected to rise slightly compared with the current Civic Type R, which starts at £30,000. Although the Type R has traditionally been a small seller for Honda - the current car accounts for just 4% of Civic sales - it's a popular model with hot hatchback enthusiasts.
Watch our full video review of the current Honda Civic below.
Got a motoring question? Our experts are standing by to help, just tweet us your question using #askwhatcar
For all the latest reviews, advice and new car deals, sign up to the What Car? newsletter here