2017 Land Rover Discovery revealed - plus video
The new Land Rover Discovery will take on the Audi Q7 and Volvo XC90 when it goes on sale in February next year. Vote for the Discovery as part of the What Car? Reader Award 2017!...
Land Rover knows how to do SUVs, and do them well. The Discovery Sport has risen to become our favourite Large SUV in 2016, while the luxurious Range Rover and Range Rover Sport have set benchmarks in their class for comfort and off-road ability. Now attention turns to the Land Rover Discovery, and this new version which will go on sale in the UK next February.
The new Discovery is one of 12 cars fighting for your vote to be crowned the winner of the What Car? Reader Award for 2017 - to vote for the Discovery, and see the full shortlist, click here.
If the shape looks familiar, it's because this new Discovery is almost identical to Land Rover's Discovery Vision concept car from 2014. Gone is the boxy, traditional shape of the current car, to be replaced by a modern, smooth shape that's claimed to be vastly more aerodynamic – thus helping to improve fuel consumption. That's despite an increase in size inside and out.
What's the 2017 Land Rover Discovery like inside?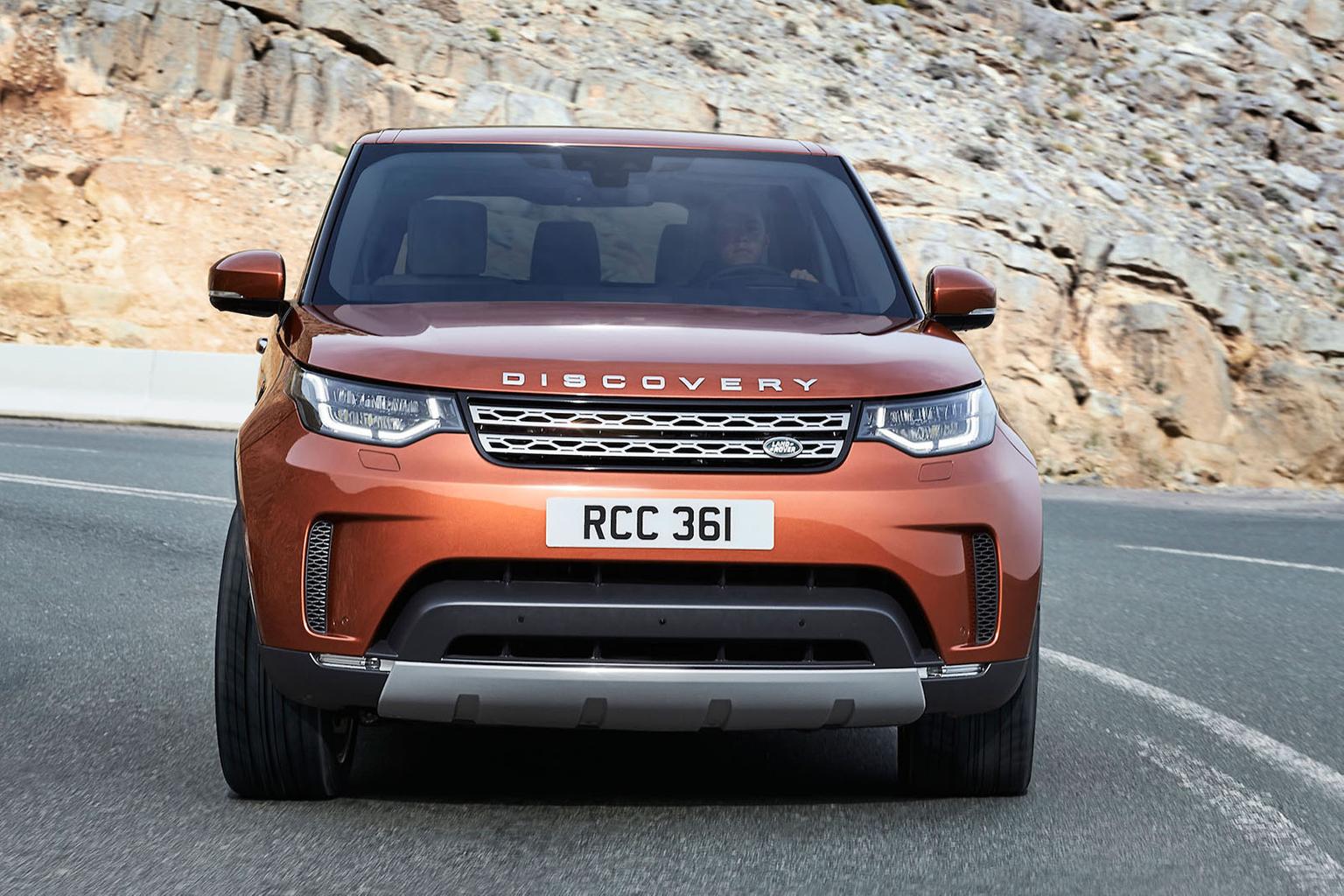 Too often in large seven-seat SUVs, the rearmost row of seats is best reserved for children. For the Discovery, Land Rover says it wanted to provide adult-sized seats in every row, and those seats can be operated either through traditional buttons, through the car's 10in touchscreen infotainment system or through a smartphone app. In fact, Land Rover says there should be enough space for all but the tallest 5% of adults. Having sat in the car, we reckon that claim is accurate. Even for taller adults, headroom in the rearmost seats is fine, but knee-room is a little tight.
Luggage space has never been an issue in the Discovery, and this new version should have no trouble accommodating all the family and their luggage for a long trip. Interestingly, while previous Discoveries have featured a split tailgate, the fifth-generation model returns to a top-hinged boot – although there is a powered loading platform which functions as a table or seat.
Among the car's new mechanical features is independent self- leveling air suspension, which can lower the car by up to 40mm to help with getting into and out of the car. There's also a new system which scans the road ahead and automatically adjusts various engine, gearbox and suspension settings to suit the terrain.
What engines can I choose from in the 2017 Land Rover Discovery?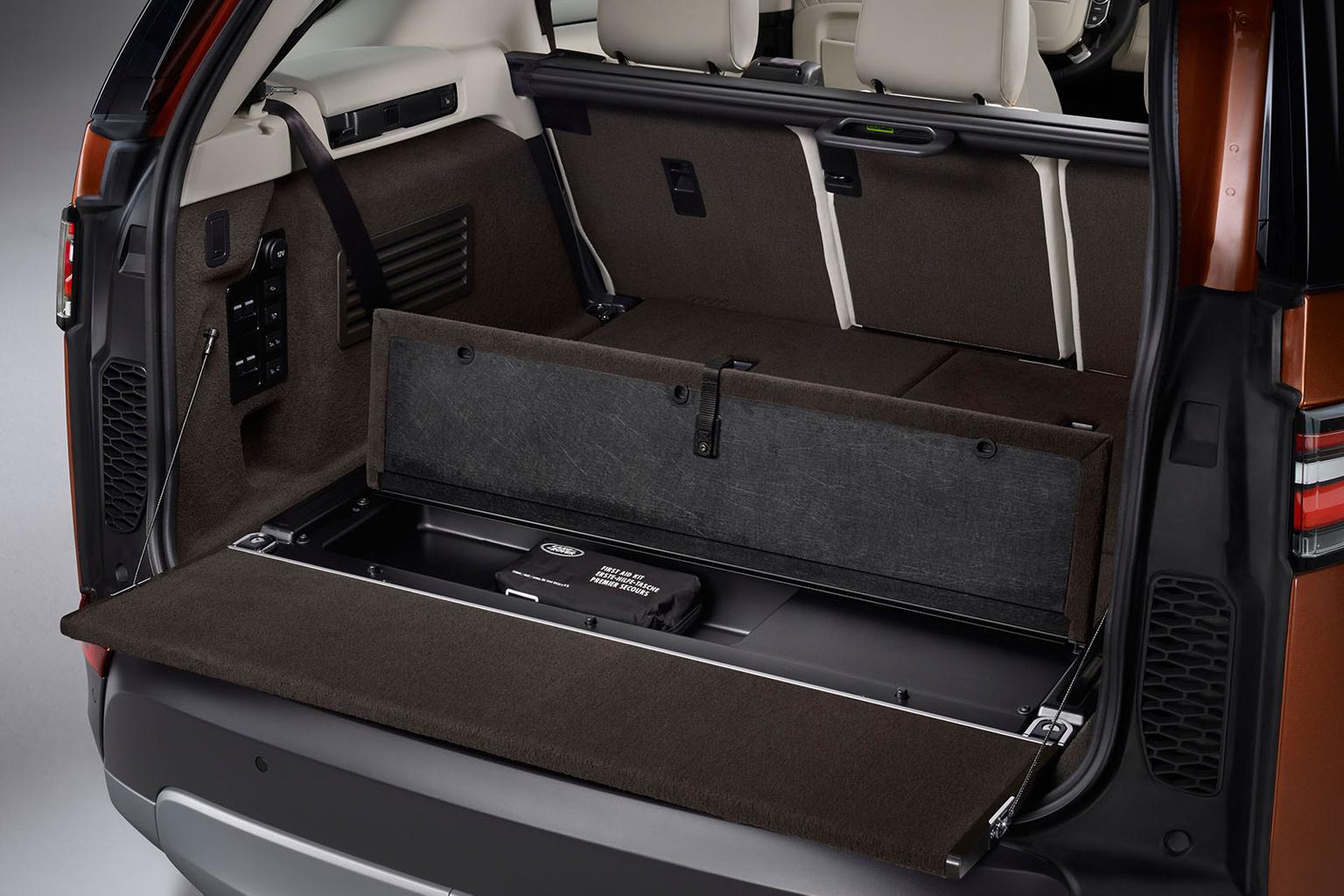 Buyers will be able to choose from two diesel engines and one petrol. First up is Land Rover's 2.0-litre diesel, badged as 'Ingenium'. This is the same engine that already appears in the Discovery Sport as well as the XE and XF saloons from sister brand Jaguar. In the Discovery, it produces 237bhp and can accelerate the Discovery to 60mph in 8.0 seconds, while returning 43.5mpg and emitting 171g/km of CO2.
Farther up the range, there's a 3.0-litre V6 diesel, and a supercharged V6 petrol – both of which are shared with the Jaguar F-Pace. We recommend the V6 diesel in both the F-Pace and the current Discovery, and it's expected to take the majority of sales in the UK. All engines are coupled to an eight-speed automatic gearbox as standard. A plug-in hybrid version is also planned for later in the car's life.
The Discovery's off-road credentials are as strong as ever, too. Ground clearance has increased, while drivers are given a new suite of technologies to maximise control away from the Tarmac. Land Rover's Terrain Response system allows drivers to adjust various settings depending on terrain, while the company's All Terrain Progress Control system acts like cruise control for off-road driving. It's good news for caravan and trailer owners, too because the new Discovery can tow up to 3500kg.
What equipment does the 2017 Land Rover Discovery come with?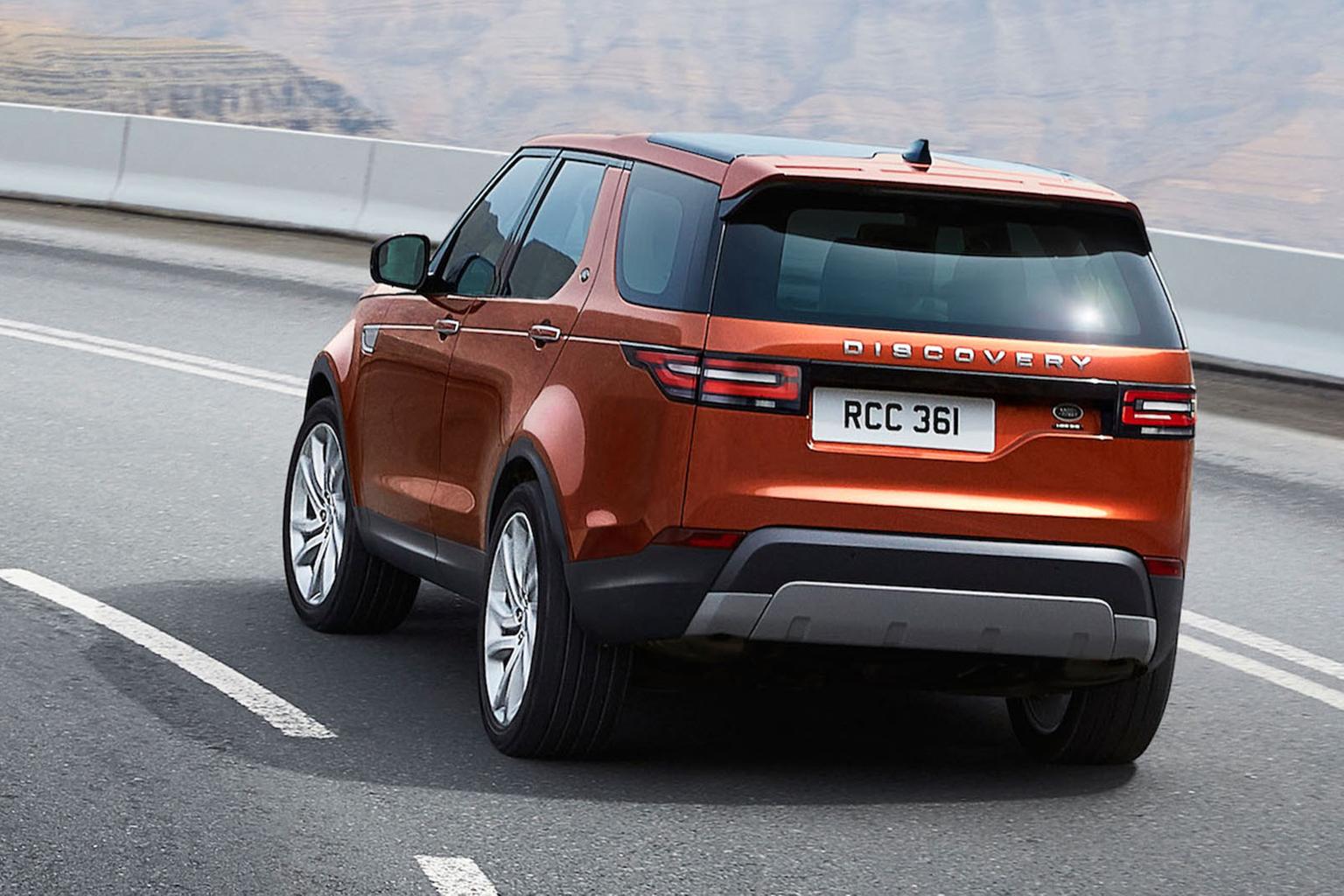 There are four trim levels to choose from – S, SE, HSE and HSE Luxury – with top-end versions of the Discovery priced at £65,695 before adding any options. As standard, each car gets 18in alloy wheels, Land Rover's InControl Touch Pro infotainment system, a powered tailgate and Autonomous Emergency Braking. The plushest Discovery models come with nine USB ports, four 12V charging points and a WiFi hotspot.
The latest driver assistance systems, including adaptive cruise control, traffic sign recognition and an autonomous parking system are also offered.
Another new feature is the so-called Activity Key – a wristband worn by the driver which can lock and unlock the car. When in use, it locks out all other keys. Drivers can also lock their cars from a smartphone or smartwatch.
The first Discoverys to reach the UK will be high-specification 'First Edition' models, which are limited to 600 examples and are priced at £68,295. These models get more standard equipment, new colour options and extra badges and details inside.
How much will the 2017 Land Rover Discovery cost?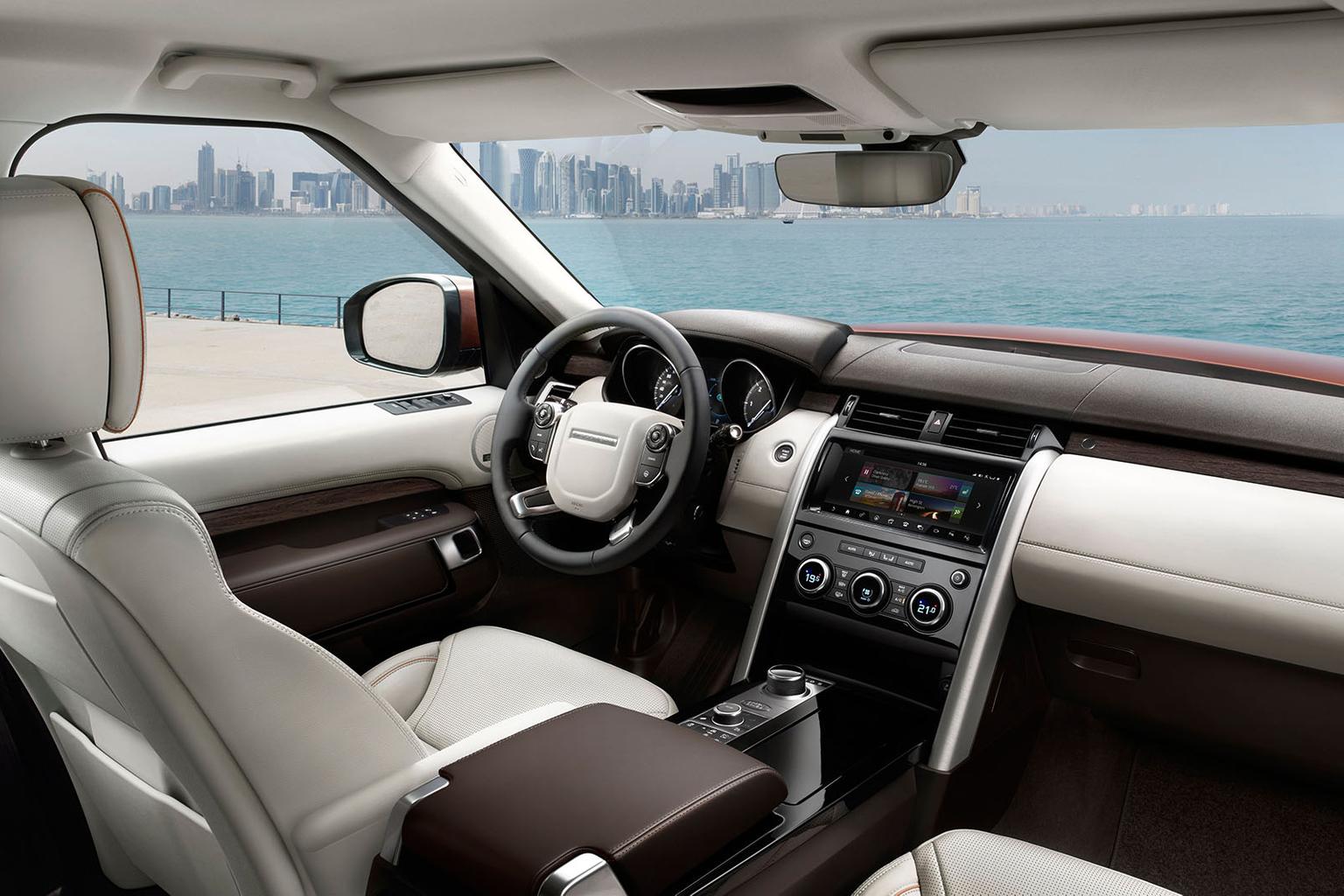 With prices starting from £43,495, the fifth-generation Land Rover Discovery is, on paper, £4010 cheaper than the current car, al though that difference is down to the addition of the new entry-level diesel engine. The headline-grabbing price does make the Discovery cheaper than both of its key rivals, though, as the Audi Q7 and Volvo XC90 both cost north of £46,000.
See our full video road test of the current Land Rover Discovery in the video below.
---
Got a motoring question? Our experts are standing by to help, just tweet us your question using #askwhatcar
For all the latest reviews, advice and new car deals, sign up to the What Car? newsletter here