2017 Land Rover Discovery review
All-new, full-size Land Rover Discovery arrives to take on the Audi Q7 and Volvo XC90. It's on sale now, priced from £43,495...
Fans of the modern SUV have an awful lot to thank Land Rover for. Over the past 70 years, the British brand has been right at the heart of transforming what started life as a military workhorse into something achingly desirable.
But there's little room for sentiment in the cutthroat world of car sales. Land Rover may have a bigger heritage to shout about than any of its rivals, but that's unlikely to persuade you to part with your hard-earned if there's something demonstrably better on offer at the same price. Put simply, the new Land Rover Discovery is going to have to be brilliant to tempt you away from other luxury SUVs such as the Audi Q7 and Volvo XC90.
Much like its predecessor, the all-new Discovery is a whopping great seven-seater that sits above the company's smaller Discovery Sport and below the similarly sized but much more expensive Range Rover Sport. To that end, it should appeal to families who are more concerned about space, practicality and go-anywhere ability than the finer nuances of luxury and performance.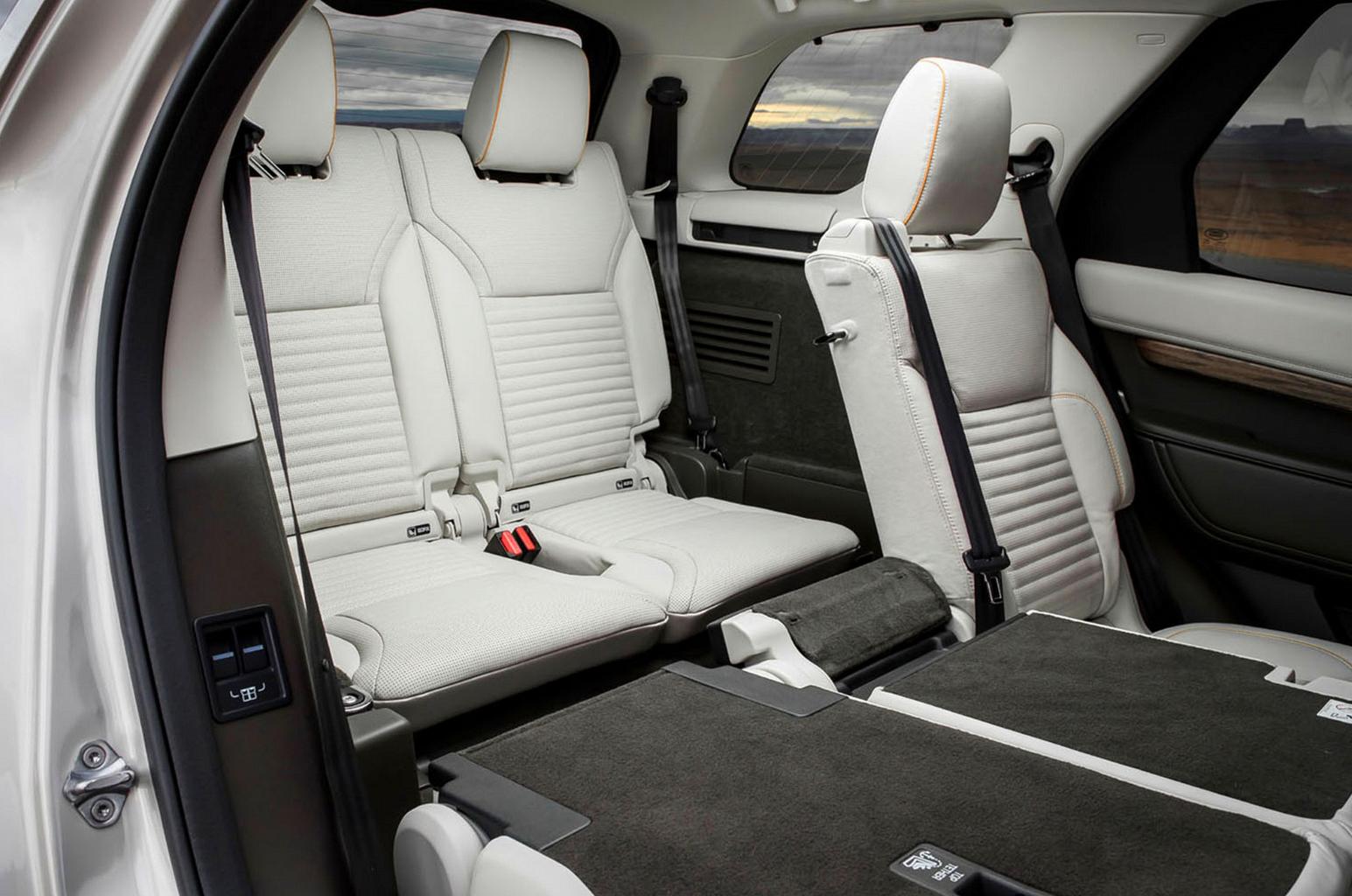 Prices start at a seemingly very reasonable £43,495. That gets you a 2.0-litre diesel engine, much the same as the one in the smaller Discovery Sport but with an extra turbocharger to generate more power. However, Land Rover expects the majority of buyers to go for the gutsier 3.0-litre V6 diesel, which costs from £50,995 because it's only offered in the glitzier trim levels.
What's the 2017 Land Rover Discovery like to drive?
To be frank, the old Discovery was a dinosaur; it was built on decidedly old-fashioned underpinnings and weighed about as much as the Houses of Parliament. Fortunately, this new version is a lot more sophisticated. Its main structure is super-stiff and made mostly from lightweight aluminium, which Land Rover claims has helped the Discovery shed almost half a tonne of flab.
All very impressive, but what are the benefits to you? For starters, the new Discovery is more agile than its predecessor. It's still very much geared towards comfort than sporty handling, but along twisting country roads you can steer the car with confidence at reasonable speeds without feeling as though you're about to tip over. The Discovery handles in a broadly similar fashion to the easygoing Audi Q7, although a Volvo XC90 is more nimble.
Standard air suspension (a pricey option on many rivals) delivers a suitably smooth ride. The Disco is particularly comfortable at motorway speeds, where it wafts over undulations like a jumbo jet running into the mildest of turbulence, but even nasty broken surfaces don't cause any discomfort.
The new Discovery also cuts through the air better than its predecessor, which not only contributes to better fuel economy, it also reduces the amount of wind noise you hear inside. You barely hear a peep from the 2.0-litre or 3.0-litre diesel engine at a steady cruise, either, although the smaller motor is more vocal when you're accelerating hard and it doesn't pull as eagerly at low revs. That said, there's very little in it for outright performance when you really put your foot down, and both engines have the same maximum towing capacity of 3.5 tonnes.
The Discovery can also get you over obstacles most owners wouldn't even dream of tackling, thanks to a class-leading ground clearance of 283mm, a wading depth of 900mm (also best in class) and a multitude of clever electronics.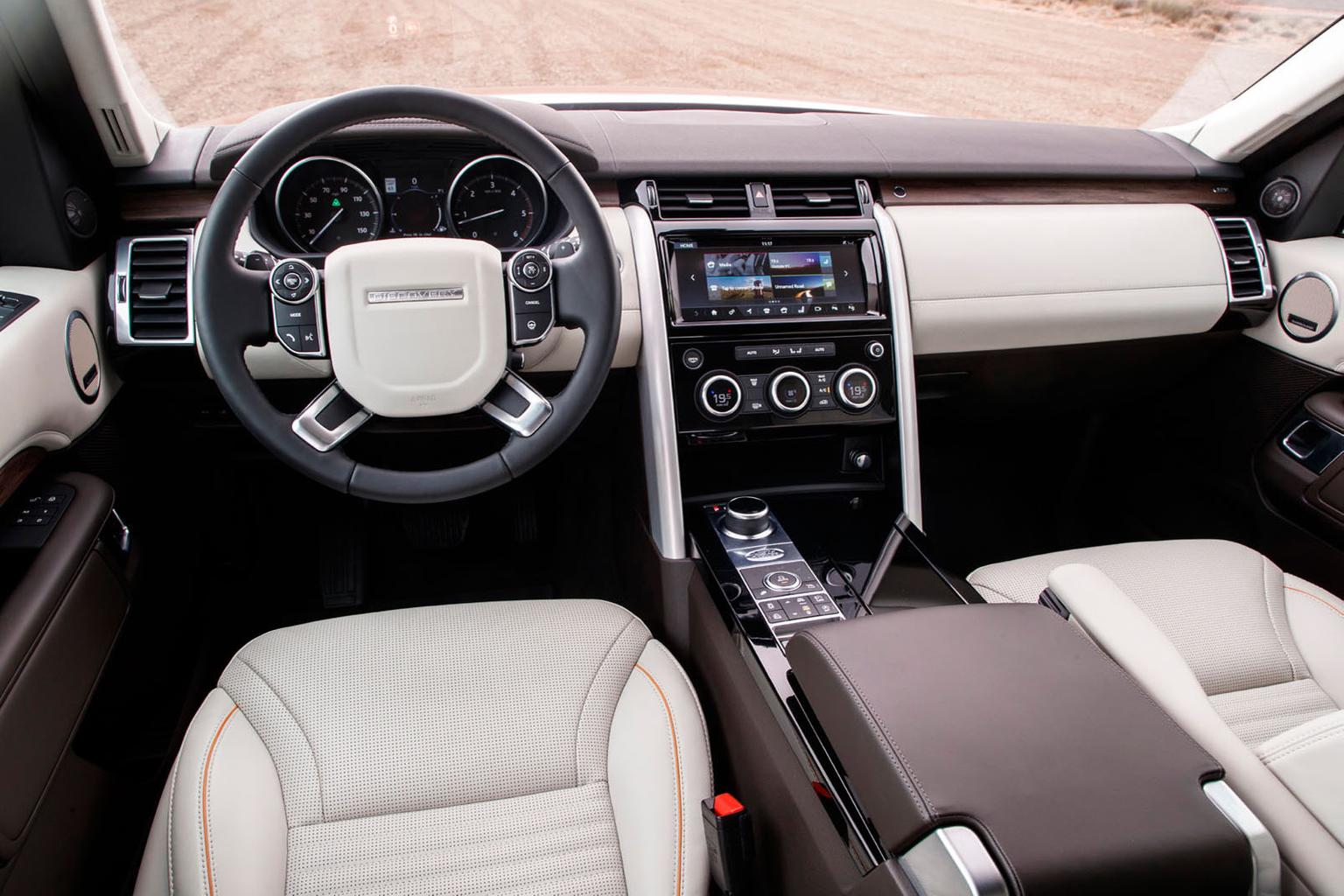 What's the 2017 Land Rover Discovery like inside?
The old Discovery was certainly big inside, but it wasn't particularly clever. That's something Land Rover has worked hard to remedy and the result is the most family-friendly SUV in the world.
Perhaps most impressive are the five rear seats, which can all be raised and lowered electrically, either by pushing buttons in the boot or via the 10in touchscreen on the dashboard. You can even do it remotely using a special Land Rover app on your phone, and all five seats take just 14 seconds to fold down. If you're worried electric folding seats and button-curious young kids won't be a good combination, Land Rover has though of that, too: all five rear seats have weight sensors to stop them moving if someone's sitting on them.
As you'd expect, the second row seats slide and recline, and there's loads of room for your knees and feet – even if you're well over six feet tall. What you might not expect is how much space is left over for anyone sitting on the third row; even average-sized adults will be quite comfortable back there because there's more headroom than in a Q7 or XC90.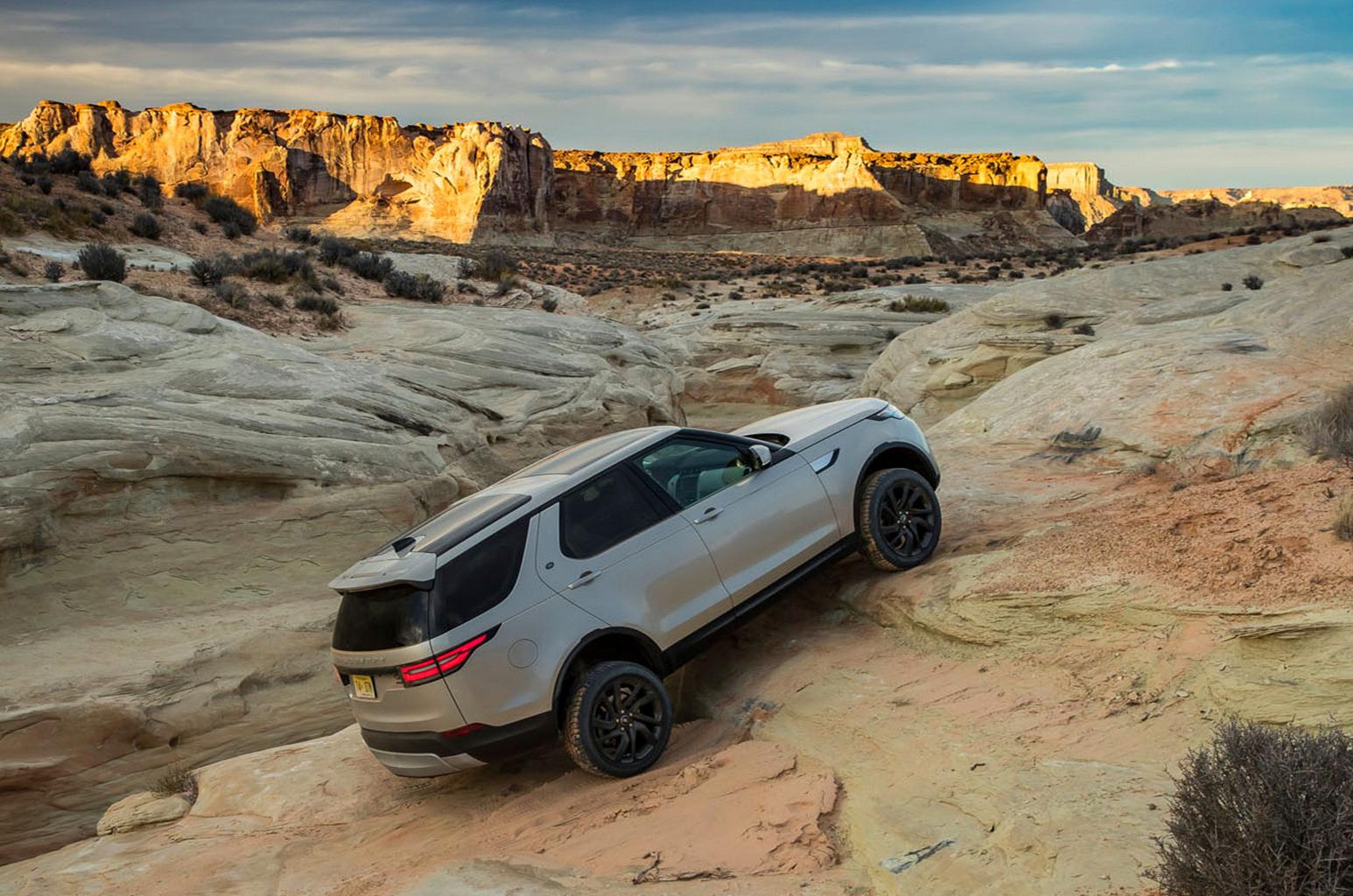 Boot space obviously depends on how many passengers you're carrying, but whichever of the 21 different seating configurations you've chosen, the Discovery is a close match for its key rivals. In five-seat mode, there's more than enough space for a camping holiday for four. There's no split tailgate like there was on the old Discovery, but you needn't mourn its passing because part of the boot floor now folds out, overhanging the rear bumper and presenting you with a handy perch for taking off your boots.
SUV fans will love the penthouse view of the road you get from the Discovery's comfortable driving seat, and the interior is suitably upmarket. The areas your hands regularly come into contact with feel solid and look effortlessly classy, and while there are a few more hard plastics and rough edges than you'll find in an Audi Q7, you'll have to hunt them out.