2017 Vauxhall Crossland X – everything you need to know, plus video
The new Vauxhall Crossland X is designed to blend SUV style with MPV practicality and will go on sale in May...
Vauxhall has been building SUVs since the Frontera of the early 1990s, but it currently offer just one car in this hugely popular market – the Mokka X. Now it's looking to make up for lost time by adding two new models to its range, starting with this Vauxhall Crossland X.
The Crossland X is very similar in size to the Mokka, but while that is a traditional SUV with butch looks and the option of four-wheel drive, the Crossland X is front-wheel drive-only and designed to be the more family-friendly choice.
What is the Vauxhall Crossland X?
Under the skin the Crossland X is closely related to the Peugeot 2008, and it will use the same range of engines: a turbocharged 1.2-litre petrol and a 1.6-litre diesel.
Even the petrol should average more than 50mpg with the standard manual gearbox, while an automatic 'box will be available as an option.
The deal that allowed Vauxhall to used the 2008's chassis and engines will also see it build a Grandland X model based on the larger Peugeot 3008 – a car that earned our maximum five-star rating in its first group test.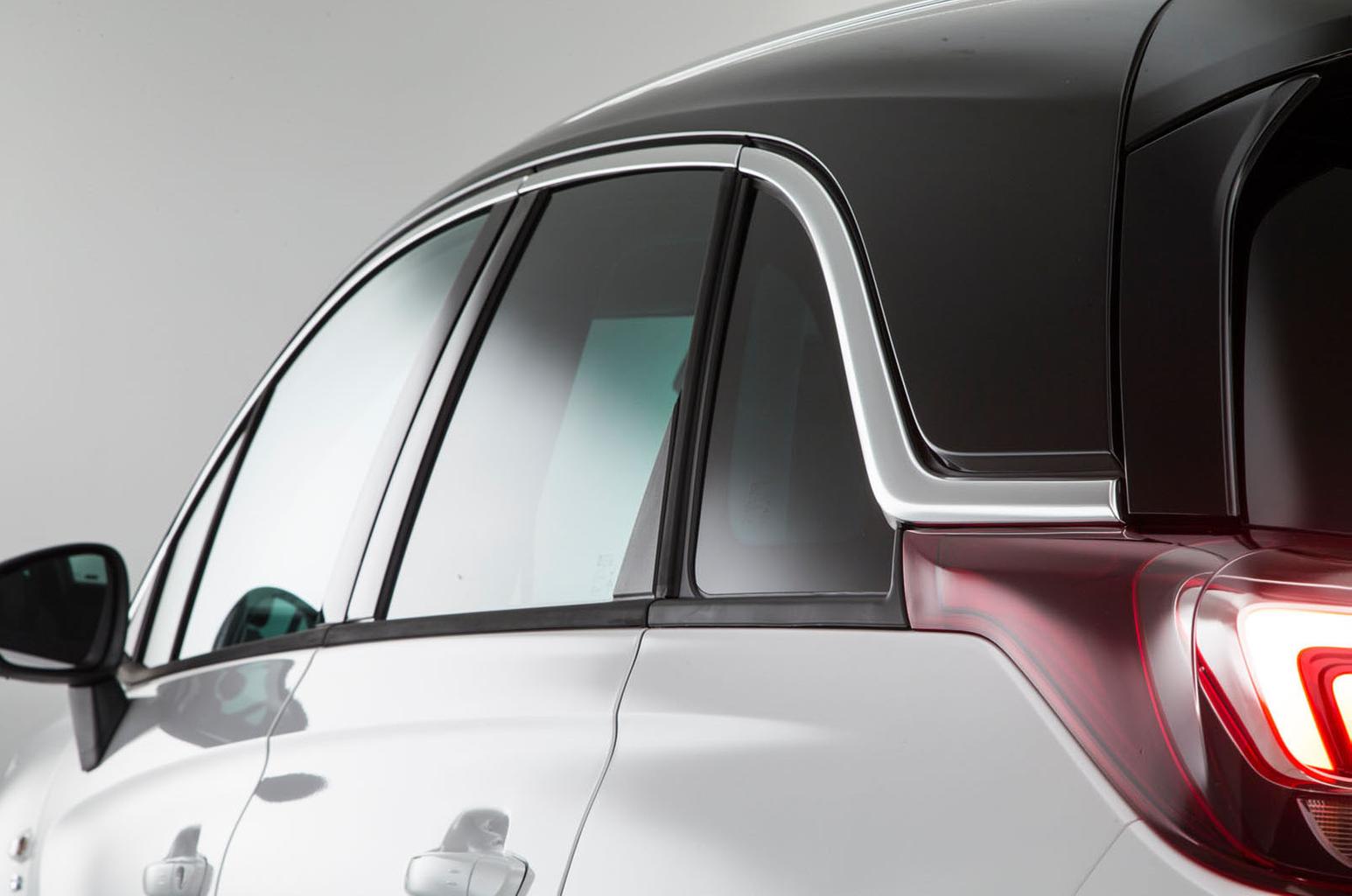 What is the Vauxhall Crossland X like inside?
Inside, the Crossland X features many of the features SUV buyers look for, including an elevated driving position and good all-round visibility.
It feels quite a bit roomier than the Mokka X, helped by larger windows. But this isn't just an illusion; a six-foot rear passenger can sit behind a similar-sized driver and the boot is larger, with an adjustable floor that gives you a level load area when the rear seats are folded flat.
Sliding rear seats that let you increase luggage capacity without turning the Crossland X into a two-seater will be available as an option.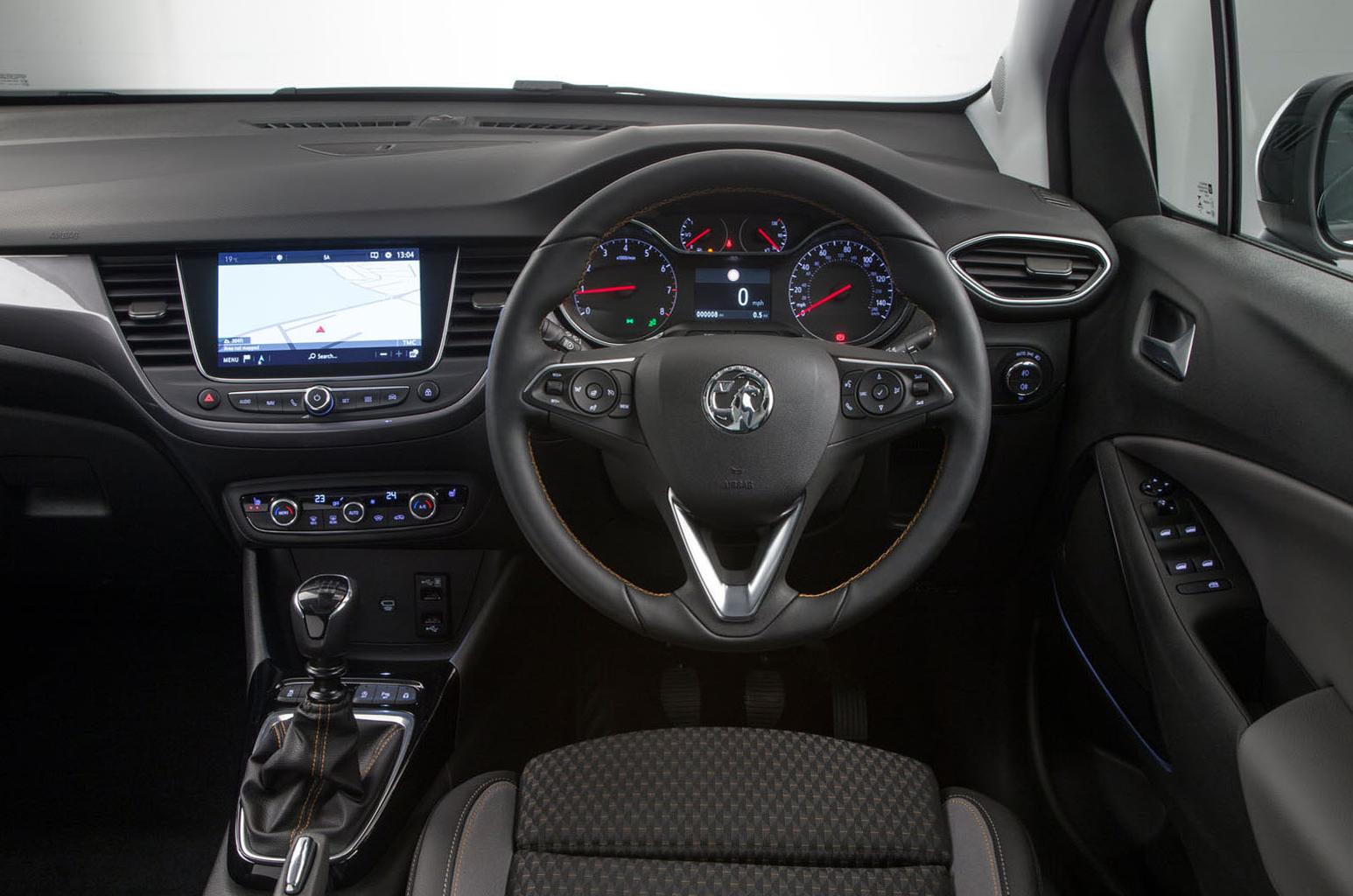 What equipment does the Vauxhall Crossland X come with?
The list of standard equipment includes alloy wheels, cruise control, dual-zone climate control and a touchscreen infotainment system with Apple CarPlay and Android Auto smartphone mirroring.
However, if you want automatic emergency braking, you'll have to add it as an option, which is disappointing when so many cars now have this important safety feature as standard.
In addition, the contrasting roof of the car in our pictures is reserved for the pricier Elite and Tech Line models.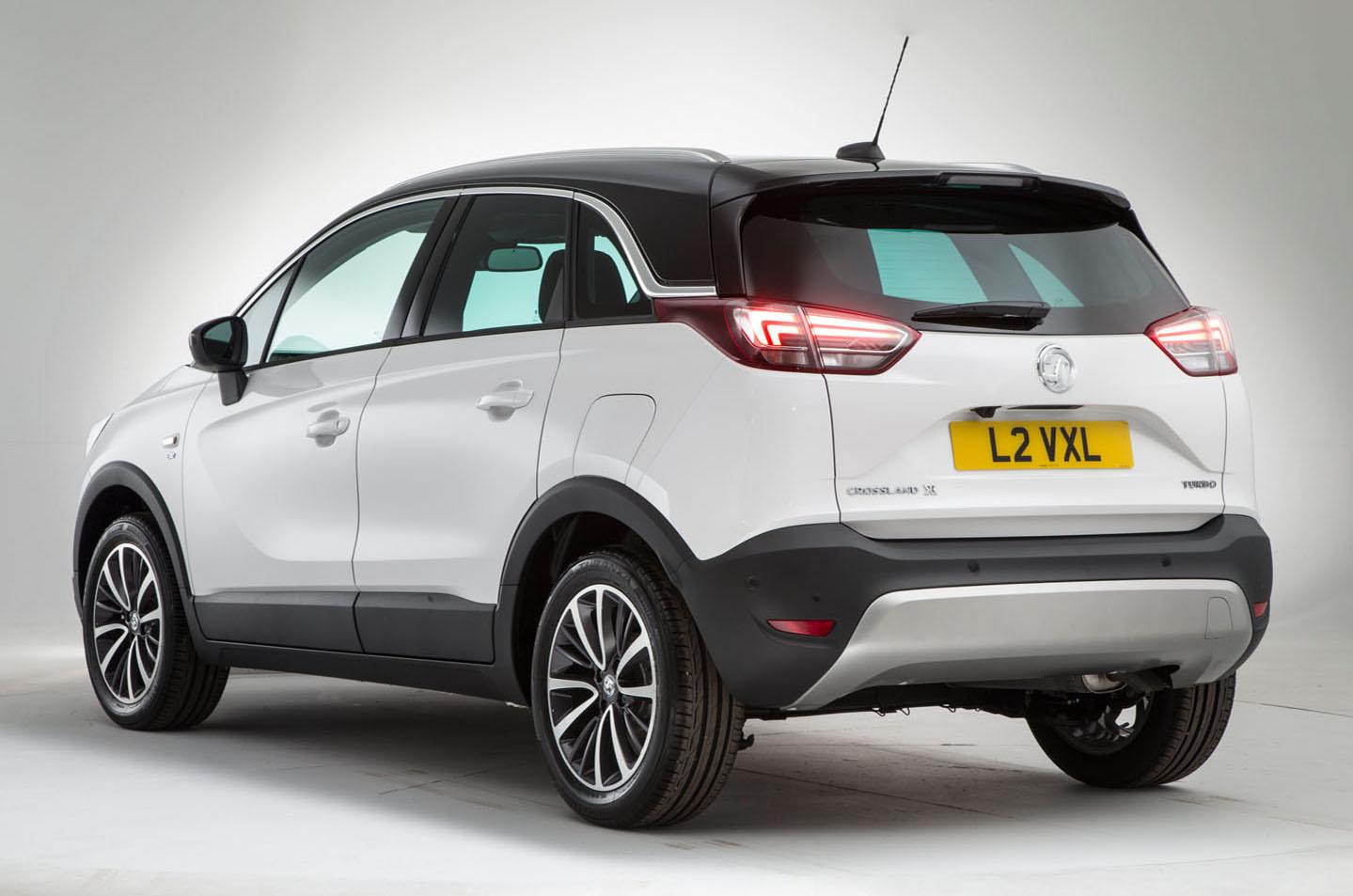 How much will the Vauxhall Crossland X cost?
Pricing will be key to the success of the Crossland X, and it's expected to be offered for less than the £17,640 of the Mokka X. An entry point of around £16,000 would keep it competitive with key rivals such as the Renault Captur and Peugeot 2008, which cost from £14,945 and £15,765 respectively.
---
Got a motoring question? Our experts are standing by to help, just tweet us your question using #askwhatcar
For all the latest reviews, advice and new car deals, sign up to the What Car? newsletter here