2018 Kia Stinger reader test team review
Kia already produces some good small hatchbacks and family cars, but making an impact in the executive market is a tough ask. The Stinger is its answer...
Tom Saunders
Age: 33Job: IT sales managerDrives: Saab 9-5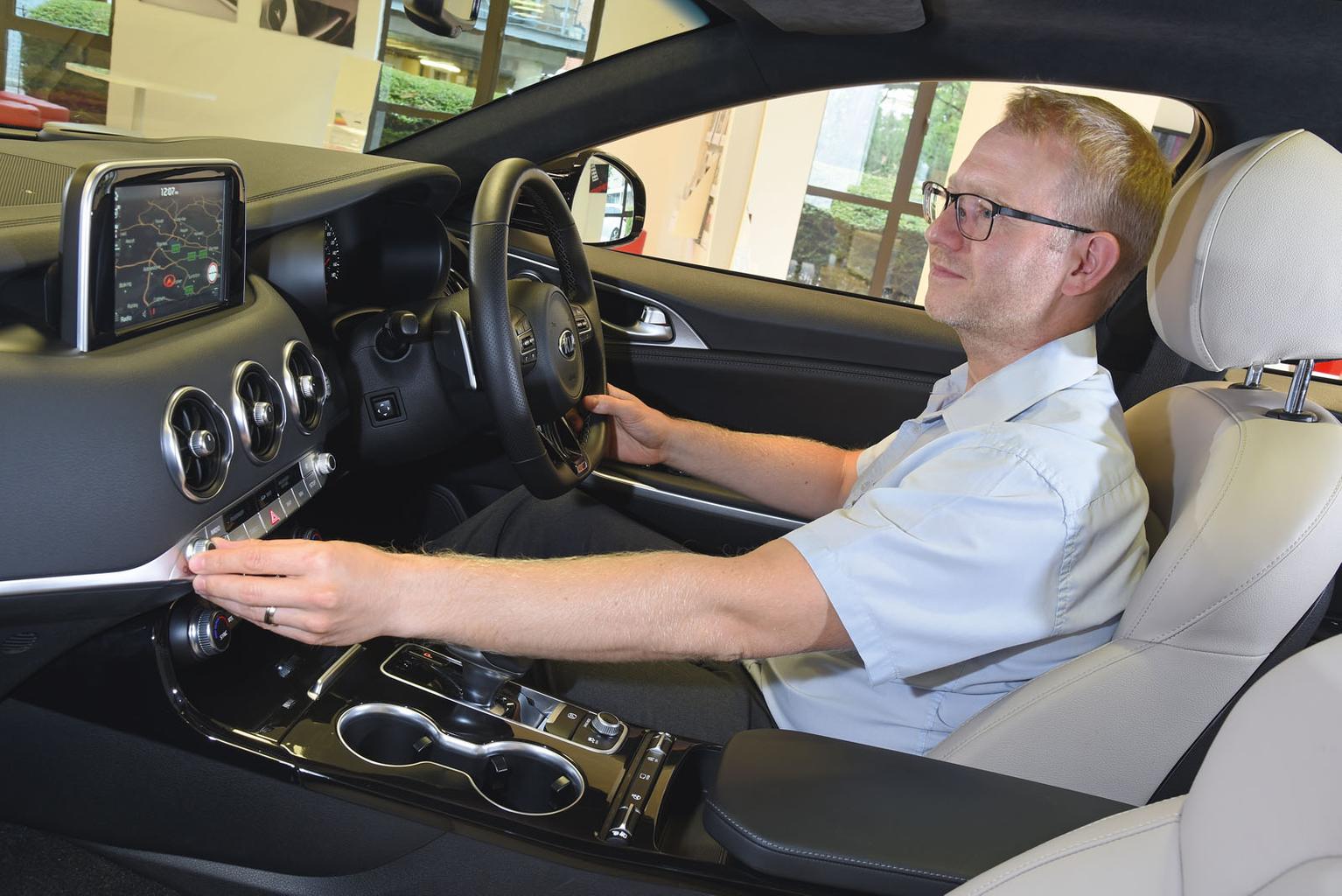 "I need a new comfortable cruiser for work – a big car that I can cover lots of miles in.
"Fortunately, fuel economy isn't a big worry, so whether I go for petrol or diesel will depend on monthly payments and which is best to drive.
"I was very taken with Kia's Optima saloon, but I like the GT feel of the Stinger. I'm also considering the Alfa Romeo Giulia and BMW 4 Series. I have to say I would worry about depreciation with the Stinger.
"I like the presence and styling at the front; I'm underwhelmed by the back. I like the chrome-effect door mirrors and the 'fish gills' on the front doors.
"I find the interior quality very impressive; there are no overly hard, scratchy plastics.
"The driving position is quite sporty and, at 5ft 11in tall, I have loads of room.
"The infotainment is good, but touchscreens are distracting to use, so I'd rather have a rotary dial controller. I'd also prefer if the centre console were angled towards the driver.
"The boot isn't as big as I had expected, but it's big enough.
"I'm not sold on the name 'Stinger'; it sounds gimmicky."
Rated 4 out of 5
Phil Glover
Age: 37Job: Development specialistDrives: Kia Cee'd Sportwagon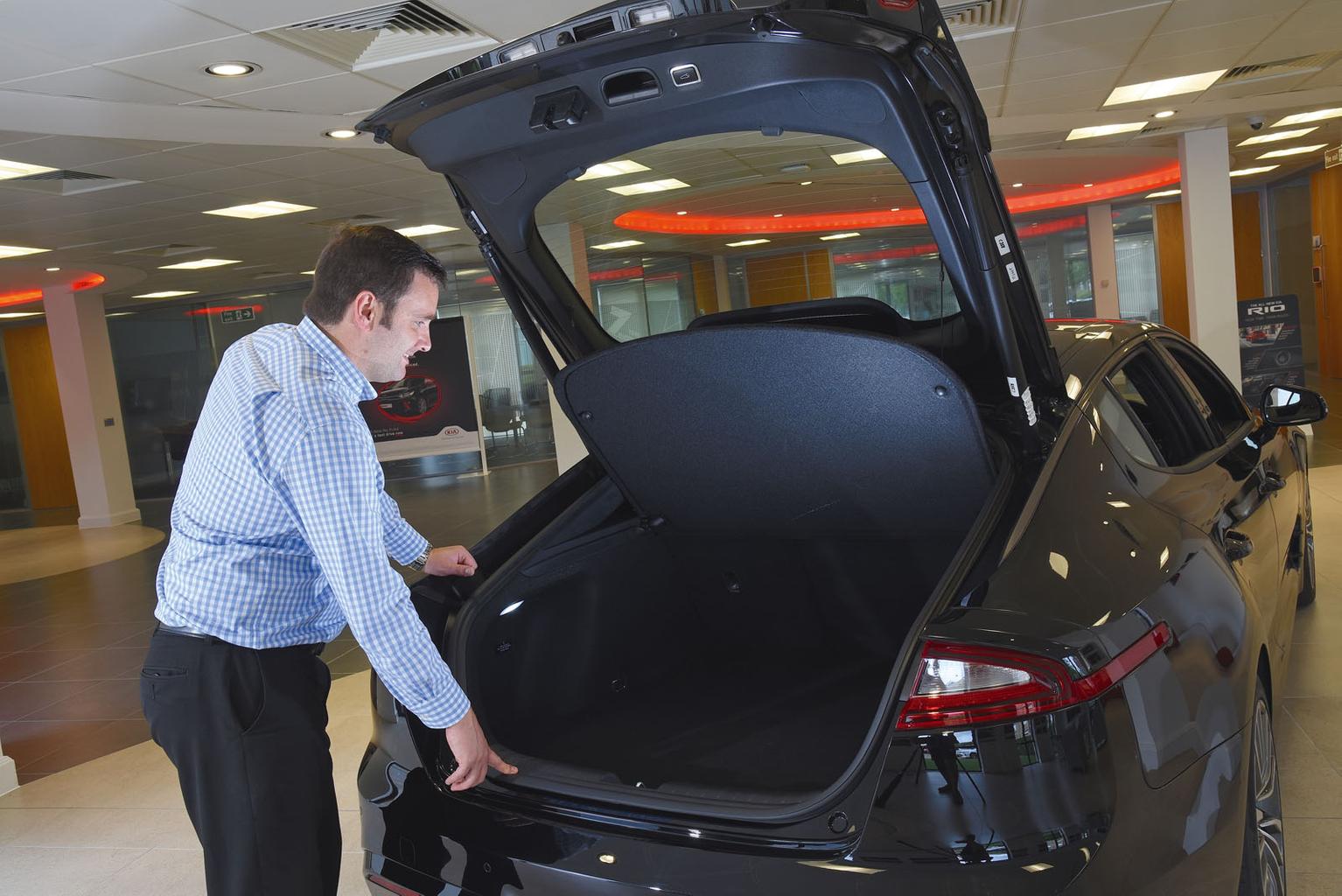 "This is a fantastic-looking car. It has the 'tiger nose' grille, so you know it's a Kia, but the rest of it is more adventurous. Kia has stuck closely to the 2011 GT concept car that inspired the Stinger.
"I can imagine doing a long drive in the Stinger and still feeling all right when I got out. The driver's seat is comfortable and adjustable and has good side bolsters. I think it'd be supportive even for a spirited drive.
"However, a car like this has to be honest, and how it drives will be the be-all and end-all.
"I like these five-door coupés that are becoming popular in the executive car market now. Having a big hatchback is so much more practical than the separate boot of saloons. I also think the rear end looks better. My old Mazda 6 was a prime example of that. Still, although you could use it with a family, it's not a 'family car'.
"The infotainment system isn't the best I've used, but by no means is it the worst. I like that it has physical shortcut buttons below the touchscreen.
"This car is a gamble for Kia, but it's a sensible one, because it has a broader appeal than an actual sports car."
Rated 4 out of 5
---
Got a motoring question? Our experts are standing by to help, just tweet us your question using #askwhatcar
For all the latest reviews, advice and new car deals, sign up to the What Car? newsletter here
---
**[