Audi Q7 vs Volvo XC90
We've just driven the all-new Land Rover Discovery, but which of its biggest rivals will be hardest to beat?...
The contenders
Audi Q7 3.0 TDI 272 quattro S line
List price £54,540
Target Price £49,765
This second-generation Audi Q7 comes with a strong yet frugal V6 diesel engine
---
List price £52,050
Target Price £49,645
The Volvo XC90 is both a practical choice and a luxurious one in Inscription trim
---
For most people, large SUVs have now replaced big saloons at the ultimate expression of luxury motoring. The best offer all the comfort and class you could ever want, and yet they make great family cars.
Latest to be revealed is the all-new Land Rover Discovery, which we've just driven in prototype form. But which of its established rivals is the crurrent benchmark: the Audi Q7 or Volvo XC90? We're putting both to the test in their range-topping trims.
---
What are they like to drive?
The Audi Q7 has the larger, more powerful engine so has the legs on the Volvo XC90. It's faster off the mark and its extra shove allows it to build speed quicker and breeze past slower traffic. That said, the XC90 never feels underpowered and is quite happy to cruise along on the motorway, unfazed by inclines. 
To go with its extra pace the Q7 has the smoother and quieter engine. By comparison, there's a little more background rumble from the XC90's diesel engine, which is most audible around town or when accelerating hard.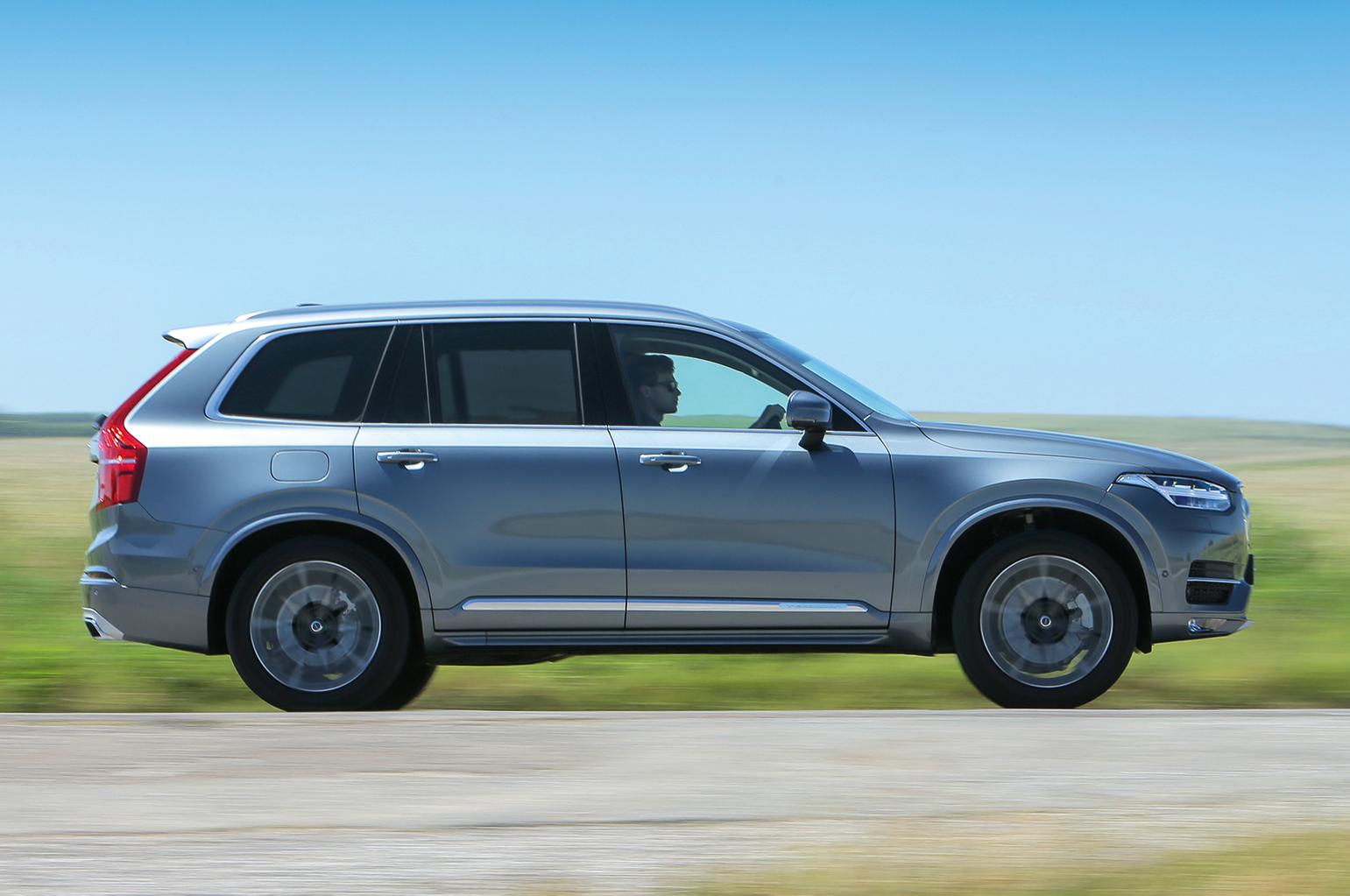 Both cars come with smooth-shifting eight-speed automatic gearboxes with manual overrides, although only the Q7 offers steering wheel-mounted paddles; you have to nudge the gearlever back and forth in the XC90. 
Our two test cars had optional adaptive air-suspension systems, and there is a clear difference to the way each is set up. The XC90 is the firmer and better tied down, so its body leans less than the Q7's in corners. Its steering is sharper, too, so it feels lighter and more agile.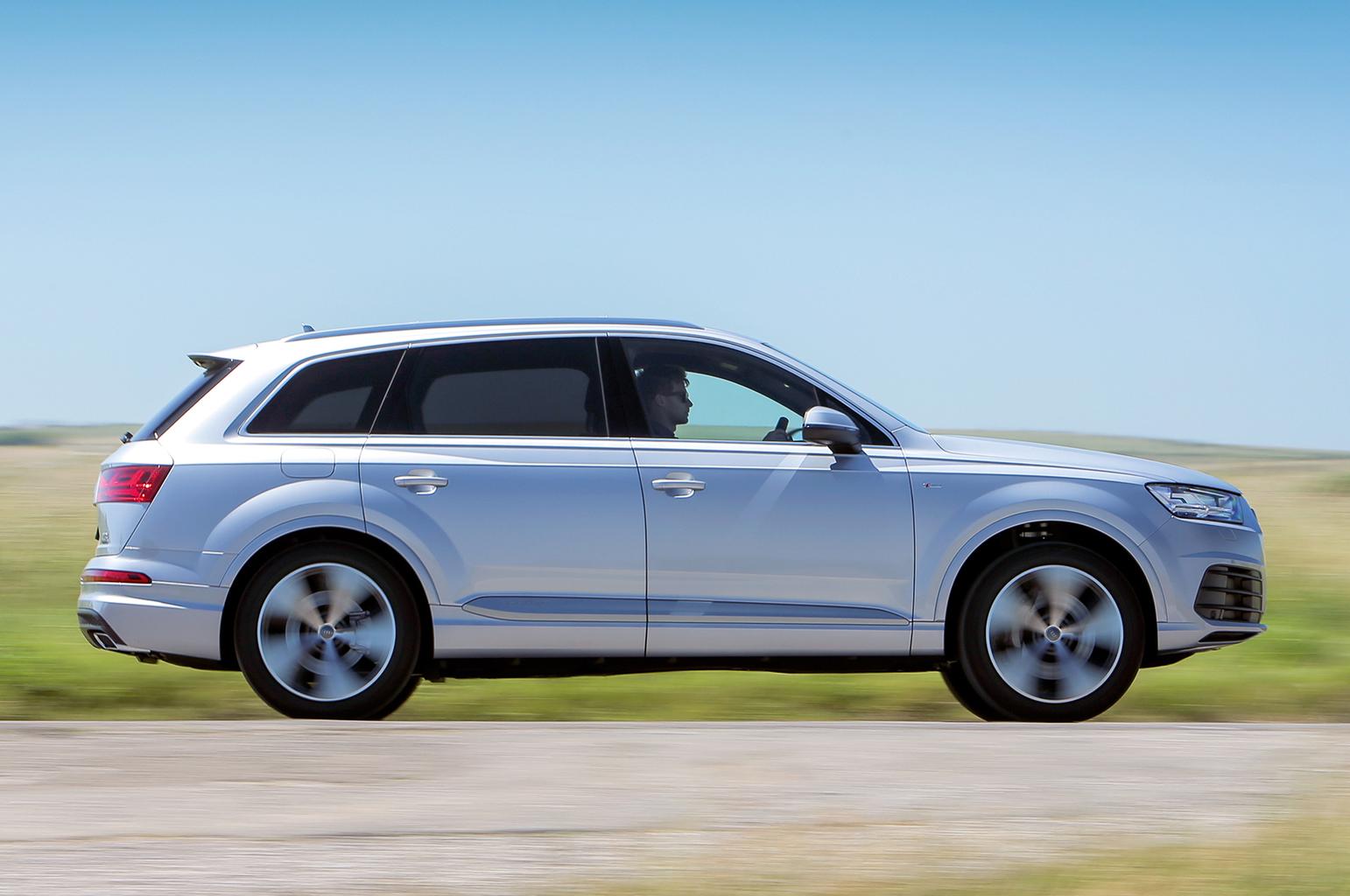 Even when its suspension is in Dynamic, the Q7 feels more ponderous than the XC90, so it's less enjoyable to drive fast. However, it counters by being the better cruiser.
Our test car was fitted with optional 21in wheels, yet it still filters out patchy road surfaces that have the XC90 fidgeting, and it's the less likely of the two to thud over large potholes. There's less suspension noise, as well. 
The theme continues in terms of refinement, with the Q7 producing less wind and road noise. Don't get the impression that the XC90 is uncomfortable and noisy; it's far from it. It just isn't quite as impressive as the Q7.