Audi Q7 vs Volvo XC90
The Audi Q7 and Volvo XC90 are both popular choices, but which of these luxury SUVs is the better buy?...
What are they like inside?
One of the attractions of SUVs is the interior space they offer, and in this respect neither car disappoints. Front head and leg room are generous, plus you get a commanding view of the road ahead, although the Audi Q7's tapering side windows restrict over-the-shoulder visibility.
Both cars have fully adjustable electric seats, and the seats in the Q7 are broader than the Volvo XC90's. That said, it's the Volvo's softer seat cushions that feel more cosseting, and they are easier to get comfortable in.
The second row of seats in each offers virtually identical amounts of head and leg room. There's room in both to seat three abreast on individual seats that slide and recline, although the Q7's extra width provides more shoulder room. Both cars' outer seats tilt forward easily to allow access to the third row.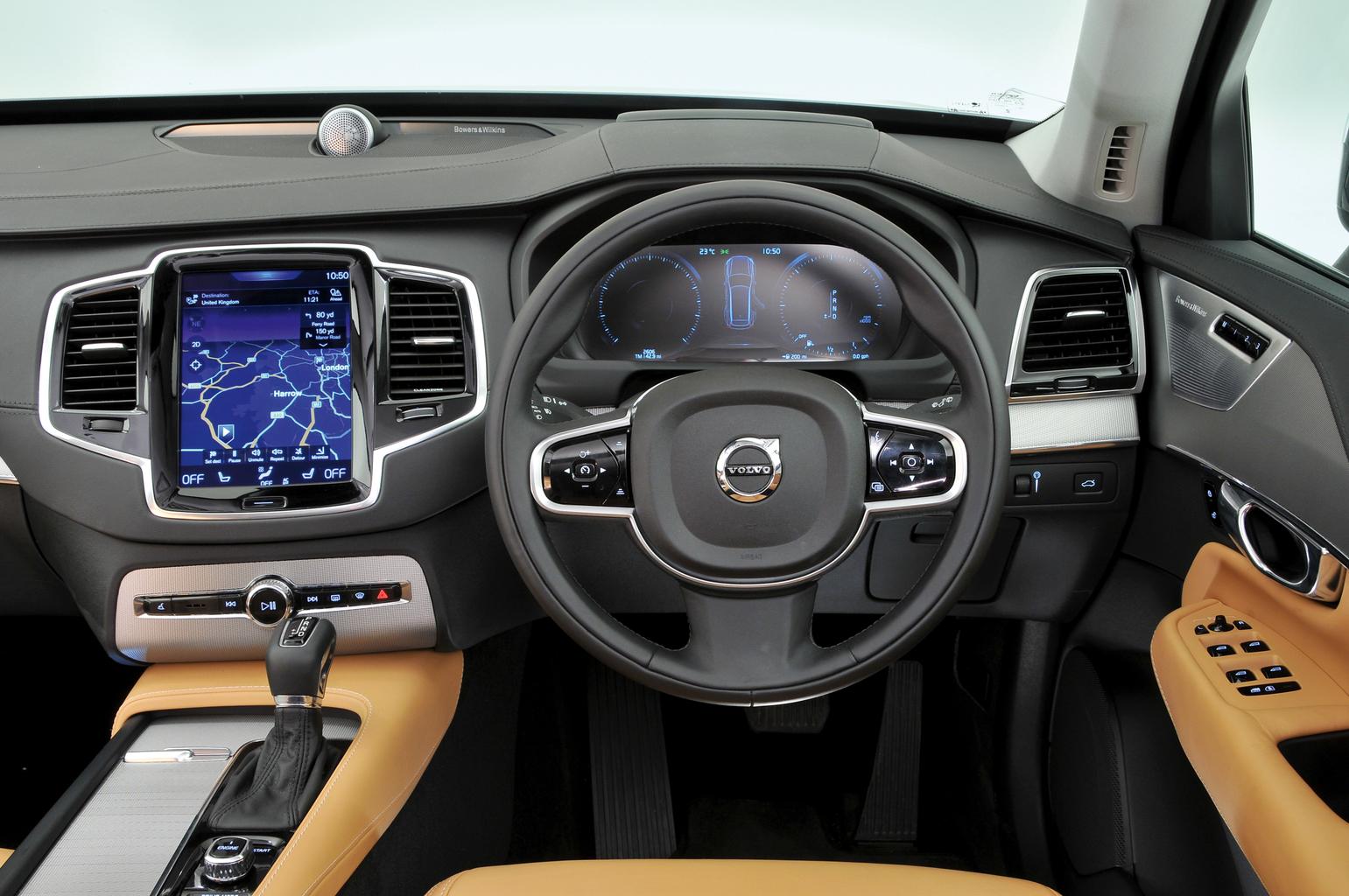 Climb into the third row and it's the XC90 that offers more space. However, neither car will be comfortable for tall adults beyond short trips. In the XC90 the seats are easy to raise manually, but the Q7 makes life even easier with a button to raise or lower them electrically. The XC90 also offers the most boot space whether you are using it in seven- or five-seat mode.
In this XC90 there's a digital screen ahead of the driver instead of analogue instruments, whereas Audi charges extra for the same thing in the Q7. It's worth specifying, because it displays information including sat-nav maps conveniently in your line of sight. However, some of our testers found that the Q7's steering wheel obscured the row of warning lights that sits above the instruments.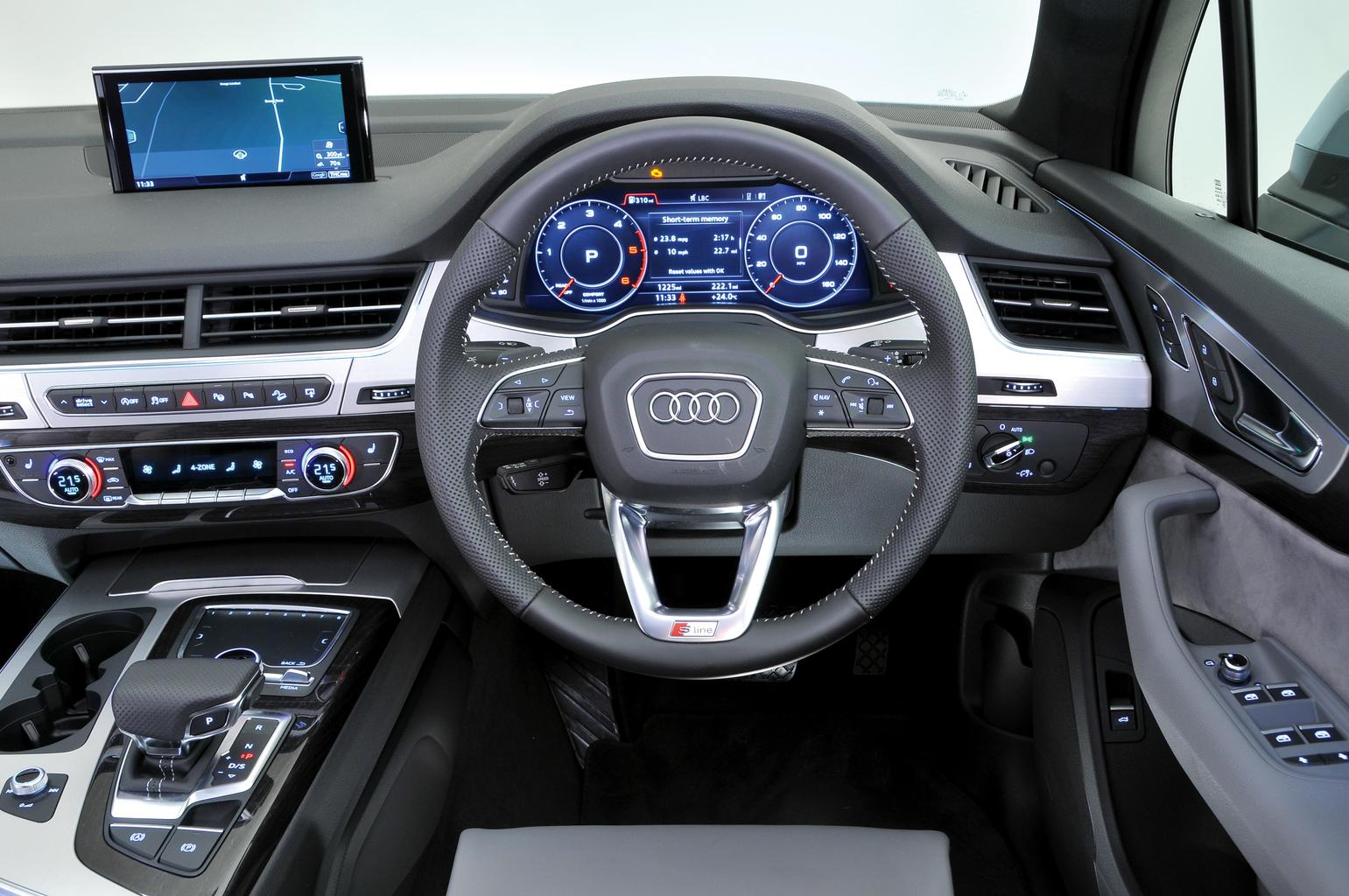 Volvo has opted to give the XC90 a tablet-style 9.0in infotainment touchscreen mounted in the centre of the dash. It operates everything from the temperature to the navigation and works well, although some of the smaller icons can be tricky to hit on the move. 
Audi, by contrast, offers a more traditional centre console, with separate climate and radio controls as well as its MMI infotainment system. Some of the menus for this require a bit of familiarisation, but the 8.3in screen is sharp, and the rotary controller is less distracting to use on the move than the XC90's touchscreen. There's also an additional 'writing' pad for entering names and addresses.
There's little to choose in how the two cars' interiors feel; each has very high-grade materials that are used to good effect. The S line version of the Q7 has leather and Alcantara seats as standard (it's £1100 to upgrade to full leather), while the XC90 features high-grade Nappa leather seats as standard.