Deal of the Day: Mercedes-Benz GLE
Save more than £7000 on the Mercedes-Benz GLE 250d 4Matic Sport...
The Mercedes-Benz GLE is a large, practical SUV, and a rival for the likes of the BMW X5, Audi Q7 and the Volvo XC90.
For
The GLE is a large, premium SUV from Mercedes. As such, it's very comfortable inside, has plenty of space for both passengers and luggage and comes loaded with technology. There's also a hybrid version for the eco-conscious buyer, and four-wheel drive is standard across the range.
We've been impressed with how all of the GLE's engines perform, and even this entry-level diesel version is up to the job of shifting the GLE's considerable bulk with ease. The 250 diesel engine is also pleasingly refined.
Inside, the GLE is well equipped, and luxuries including dual-zone climate control, heated front seats, leather trim, satellite navigation and a DVD player are standard. There's plenty of space for passengers, and the GLE offers generous space in its boot.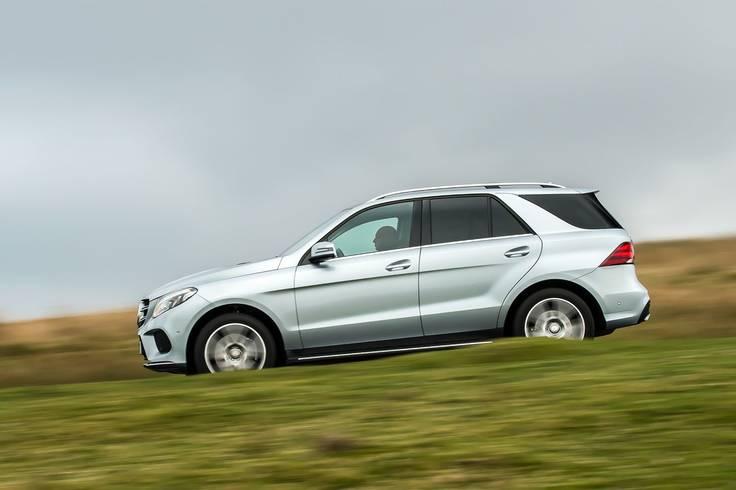 Against
Unfortunately, the GLE's handling isn't nearly as good as its performance. It's competent enough, but there's none of the sharp, incisive handling you'll find in rivals such as the Porsche Cayenne and BMW X5. The steering is also short on feedback.
As with most SUVs, drivers in the GLE benefit from a raised driving position and good visibility, but truthfully, its thick side mirrors and rear pillars can make parking difficult, and you'll be relying on the standard parking camera a lot.
Should I add any options?
If you're planning on towing using the GLE, a fully electric tow bar is available for £950.
What are its rivals?
The GLE is up against some very stiff competition in this market, including our reigning Large SUV of the Year for over £40,000, the Audi Q7. Other rivals include the spacious and technically advanced Volvo XC90, as well as staple large SUVs such as the Range Rover Sport.
For all the latest reviews, advice and new car deals from What Car?, sign up to our weekly newsletter here