DS 7 Crossback revealed ahead of Geneva motor show
Citroën's premium offshoot wants to take on Audi, BMW and Mercedes-Benz in the growing large SUV market...
It's been two years since Citröen launched DS, its luxury sister brand. However, the DS range currently consists of only rebadged former Citröen models. Now it's ready to launch the first car of its very own.
The all-new 7 Crossback is DS's debut entry into the vibrant and profitable large SUV market. It will join the DS 3 small hatchback, 4 family hatchback, 5 executive car and 4 Crossback small SUV in the brand's UK line-up.
While we haven't yet awarded any DS more than three stars, we have praised their exterior looks, stylish interiors and generous standard kit.
What's new on the DS 7 Crossback?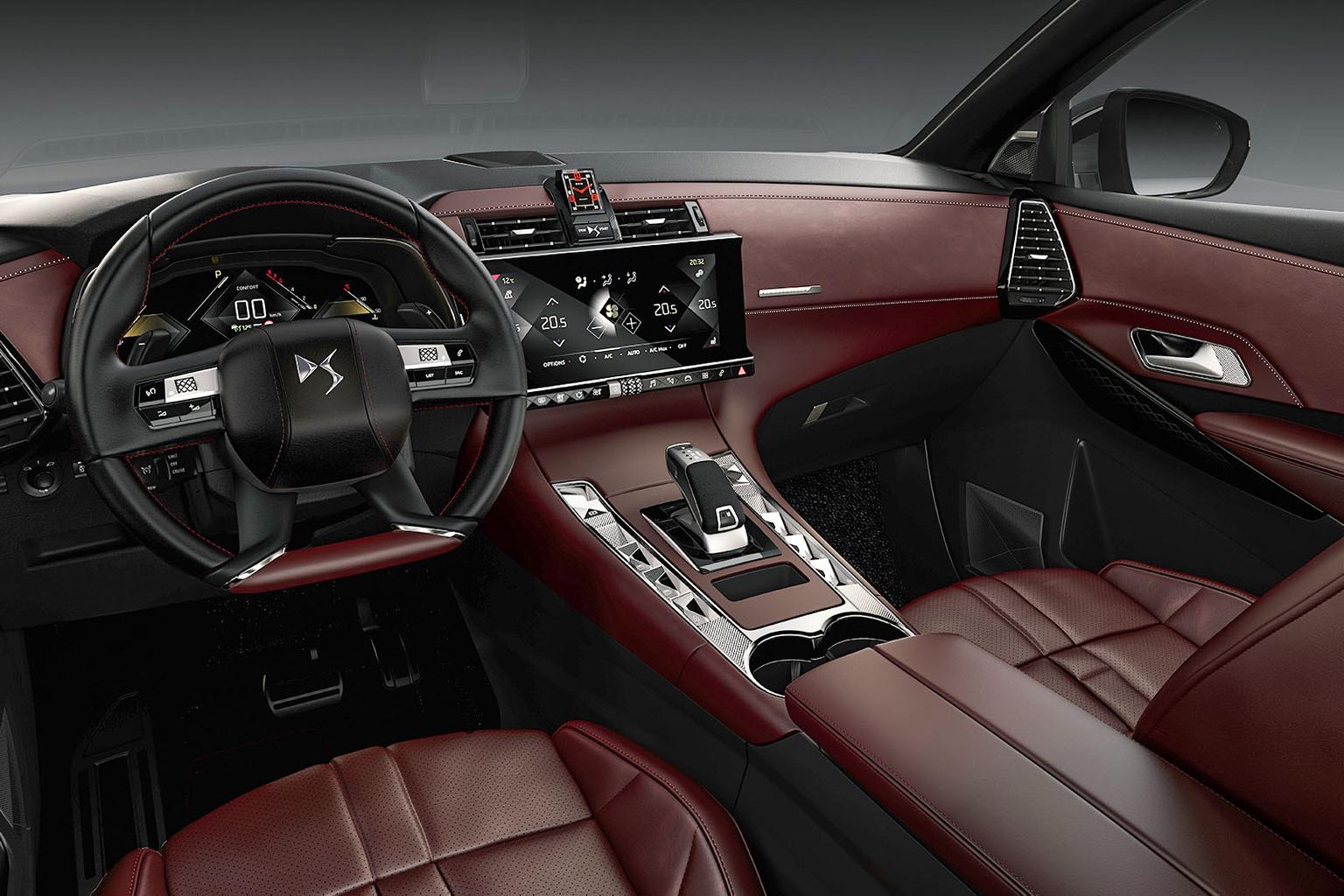 The 7 Crossback isn't due to appear in dealerships until 2018, but DS is already making clear its aim of taking on premium SUVs such as the Audi Q5, BMW X3 and Mercedes-Benz GLC.
Like many other cars in this market, the 7 Crossback has a large, stylish front grille, wide air intakes and LED lights, which all help to give it an aggressive, sporty look.
The 7 Crossback gets a tech-filled interior, with a 12.0in infotainment touchscreen and a customisable digital instrument display; currently, the Q5 is the only rival with the latter. DS will offer four trim levels in the UK: Bastille, Rivoli, Opera and Performance Line.
All apart from the entry level models will come with active LED headlights, which will give a 'welcoming animation' when the car is unlocke. These lights are claimed to enable you to see further field and further around corners than most rivals. An infra-red night vision system designed to help drivers spot pedestrians and animals in the dark will also be offered, as will a semi-autonomous driving system.
The DS 7 will also be offered with an 'Active Scan' suspension system, which uses cameras to read the road ahead and automatically adjust the car's dampers for the most comfortable ride.
What engines will the DS 7 Crossback come with?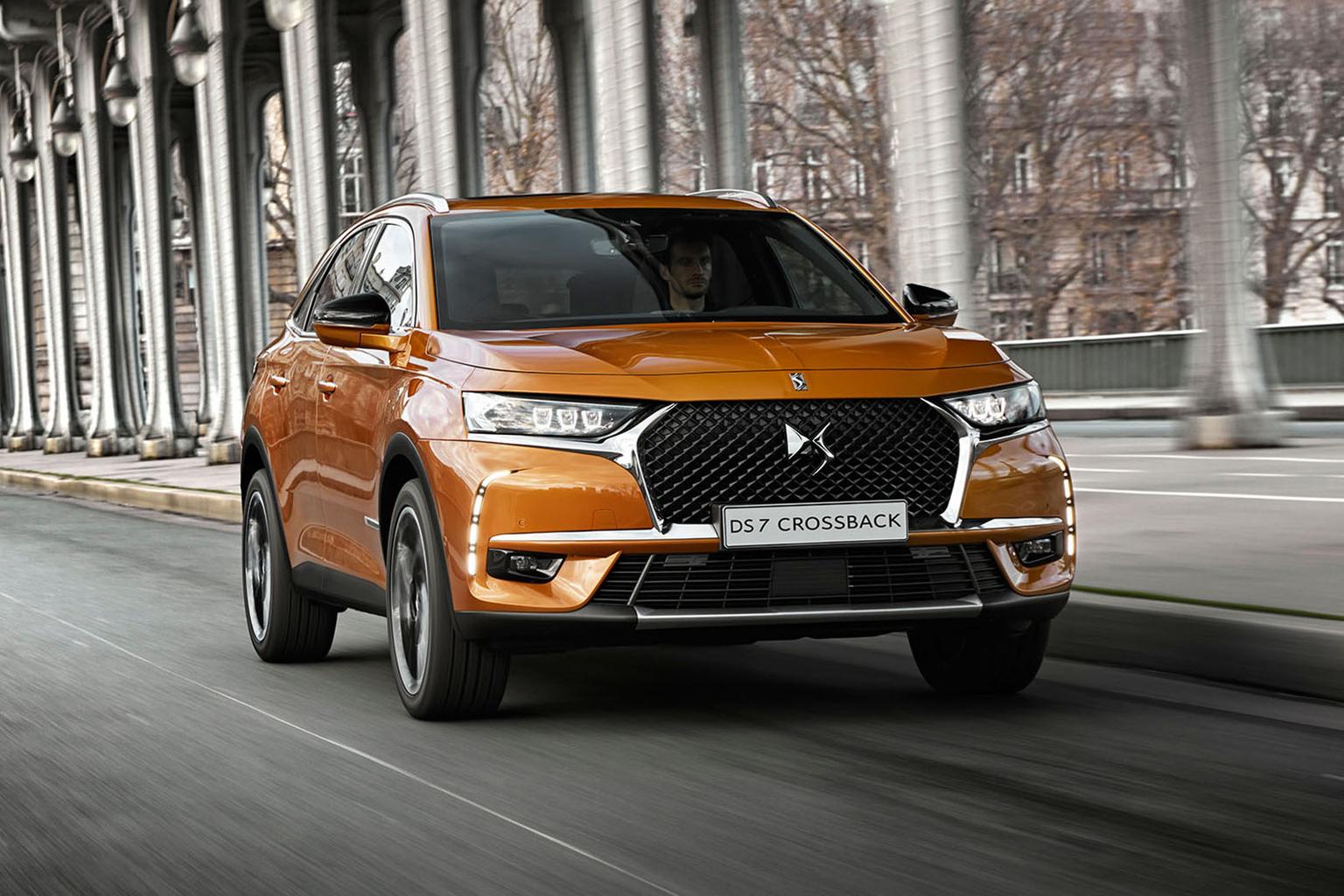 The 7 Crossback will be available with a choice of three petrol and two diesel engines and either an eight-speed automatic or a six-speed manual gearbox. Although DS is yet to reveal the CO2 and fuel economy figures for those engines, we were impressed with the nippy and frugal entry-level 1.6-litre diesel engine used in the smaller 4.
From 2019, a 300bhp petrol-electric hybrid variant of the 7 Crossback, called the E-Tense, will be available. This four-wheel-drive model will be capable of driving up to 37 miles on electric power alone.
The regular 7 Crossback gets features such as adaptive cruise control, lane-keeping assist and autonomous parking, plus driver fatigue monitoring. Automatic emergency braking is likely to be part of an optional safety pack.
How much will the DS 7 Crossback cost?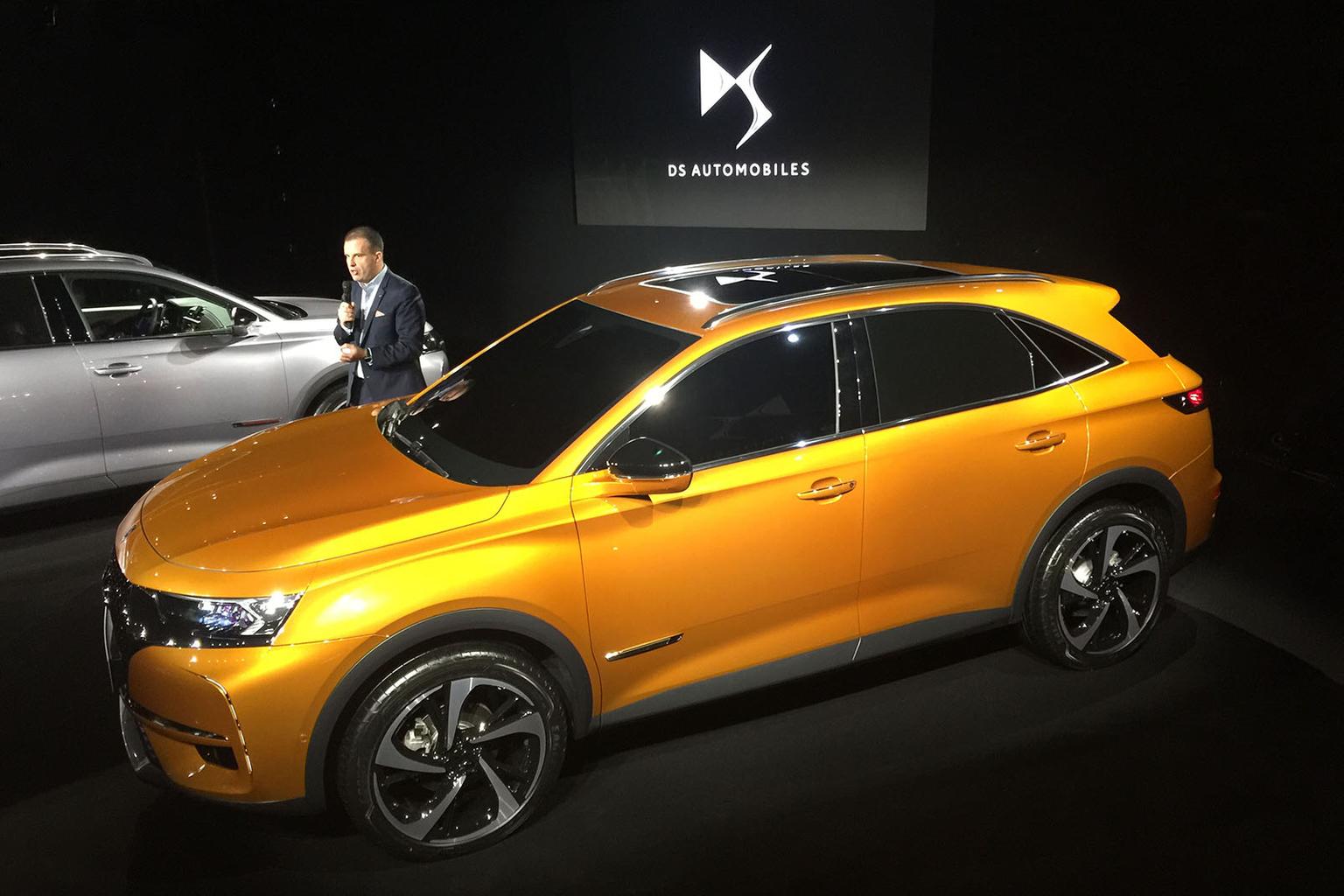 DS won't reveal pricing for the 7 Crossback for a while yet, but as the brand is targeting the premium end of the SUV market, an entry-level price of around £30,000 is likely. Order books will open next week, but cars won't be delivered until early next year.
At that price, the 7 Crossback will still significantly undercut the likes of the Q5, X3 and GLC and potentially attract savvy buyers to the fledgling brand.
See more of the smallest DS car, the DS 3, in our video review below.
Got a motoring question? Our experts are standing by to help, just tweet us your question using #askwhatcar
For all the latest reviews, advice and new car deals, sign up to the What Car? newsletter here