Facelifted Nissan Qashqai guns for small SUV throne
With new tech and a fresh look, Nissan wants to claim back its small SUV crown...
The Nissan Qashqai was the king of small SUVs. It's the car that kick-started the trend for raised-up hatchbacks which aped the look and feel of more expensive 4x4s. And, thanks to its combination of a great driving position, practical interior and big boot, it's helped small SUVs to become the fastest-growing market in Europe.
The Qashqai's reign at the top of the class it created ended earlier this year, though, when it was beaten by the new Seat Ateca and Peugeot 3008. So now, Nissan wants its crown back, which is where this facelifted Qashqai comes in.
What's new on the 2017 Nissan Qashqai?
Sporting a more aggressive and muscular front end, this updated Qashqai will be the first Nissan to come with semi-autonomous driving capability. The upgraded car can steer, accelerate and brake in a single lane on the motorway – aping the abilities of larger high-end SUVs – but it's a system which will be updated in the years to come.
In 2018, multi-lane functionality will allow the Qashqai to change lanes by itself, and by the end of the decade the car will be able to navigate through heavy traffic and junctions autonomously.
Inside, Nissan has added a new steering wheel with updated multi-function controls for the infotainment system which itself features a new look. There are more options, too, including a seven-speaker sound system and a new range-topping Tekna+ trim level. Tekna+ cars will be targeted at premium rivals, including the Audi Q3 and BMW X1, and get unique alloy wheels, Nappa leather seats and more luxurious materials for the centre console.
Most owners, though, will find better value lower down the range, and the N-Connecta specification we currently recommend comes with a surround-view camera system, front and rear parking sensors and satellite navigation.
What engines can I choose from on the 2017 Nissan Qashqai?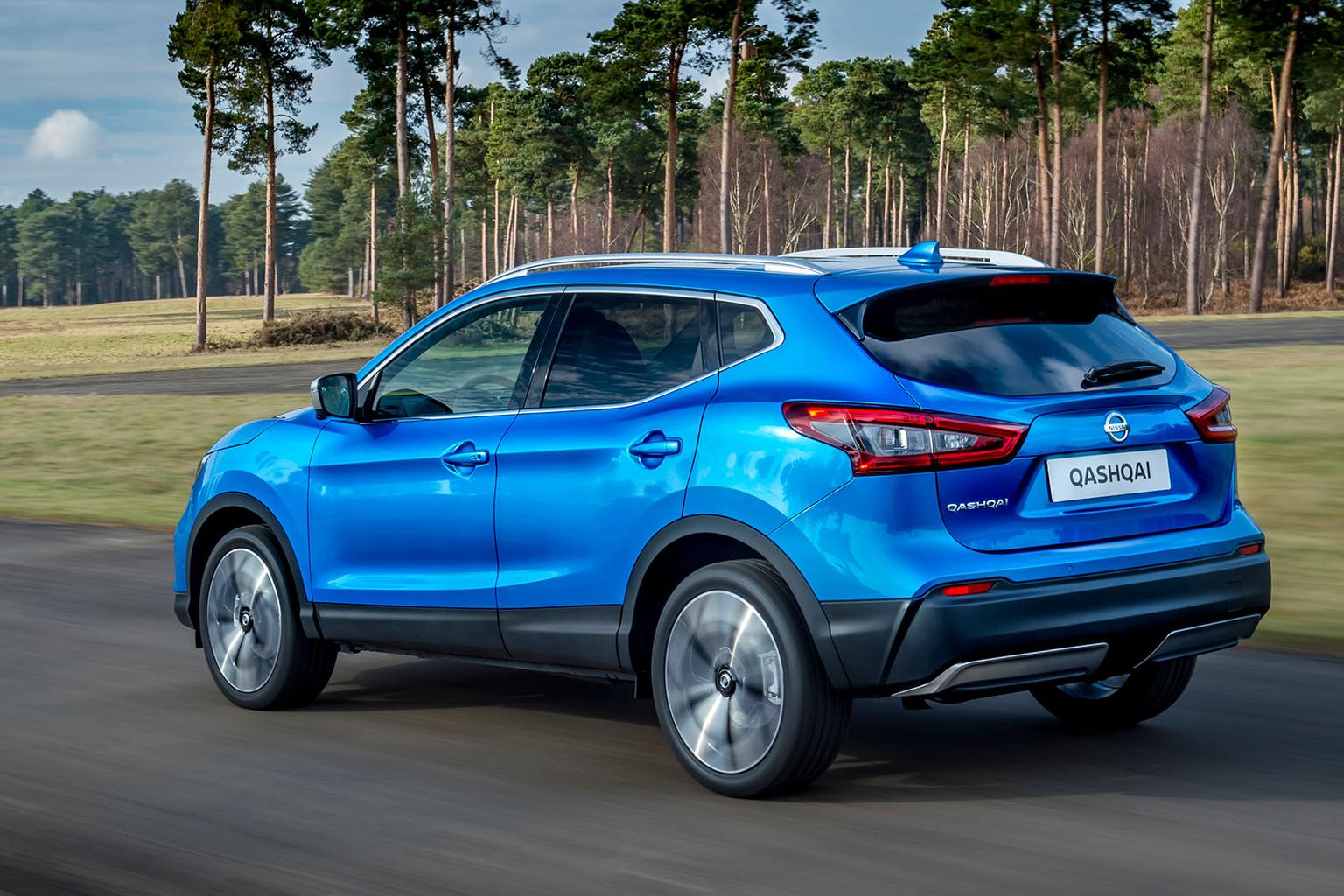 The Qashqai's engine range is being carried over with this facelift, meaning you can choose from 1.2 and 1.6-litre petrols, and 1.5 and 1.6-litre diesels. Our pick of the range, the efficient 1.5-litre diesel, offers low CO2 emissions of 99g/km, helping to reduce both your tax bills and fuel costs.
What equipment does the 2017 Nissan Qashqai come with?
Nissan has also upgraded the Qashqai's safety systems, and its automatic emergency braking facility – badged as Intelligent Emergency Braking – now gets pedestrian detection. Other new features include rear cross traffic alert which reduces the risk of low-speed impacts when reversing.
How much will the 2017 Nissan Qashqai cost?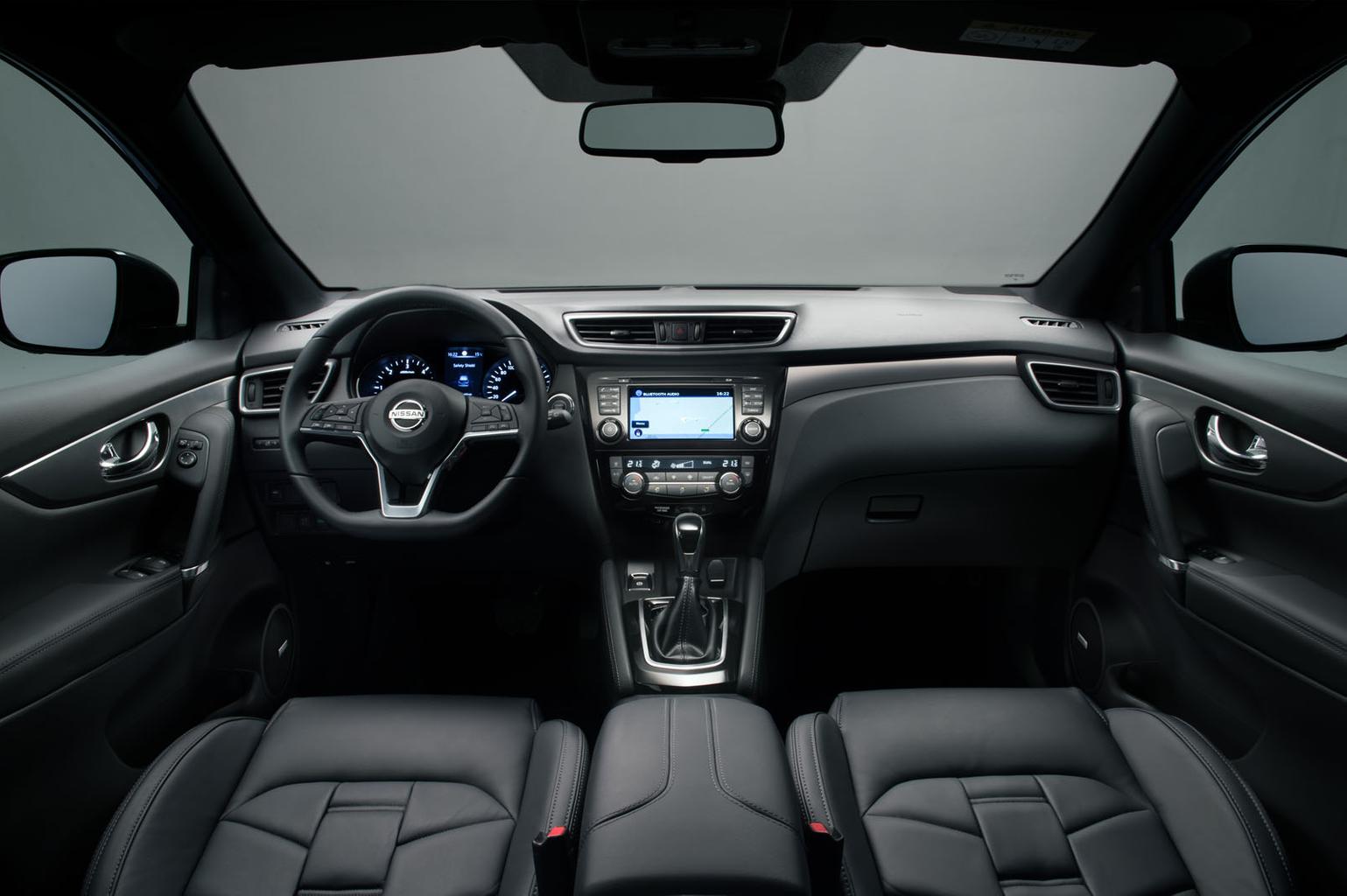 There's no word on pricing for now, but given the facelifted Qashqai's extra features and equipment, it's expected to cost a little more than today's car which starts from £18,795.
At that price, the Qashqai is already more expensive than key rivals, including the Seat Ateca and Kia Sportage, both on list price and on a PCP deal, so Nissan won't want to raise it too much and risk being seen as uncompetitive in a market with plenty of choice.
Despite its higher costs, though, the current Qashqai has found significant favour among UK buyers, with more than 62,600 examples of the Qashqai registered last year.
See more of the current Nissan Qashqai in our video review, below.
Got a motoring question? Our experts are standing by to help, just tweet us your question using #askwhatcar
For all the latest reviews, advice and new car deals, sign up to the What Car? newsletter here