Hyundai i30N 2017 review
Korea's biggest car maker is making its debut in the hot hatch market – and we've driven a prototype version of the Hyundai i30 N...
Hyundai i30N driving
Hot hatches are no longer quite the simple and direct cars they once were, and the i30 N fits the modern mould of a car that can hug the road and tear off towards the horizon, but that also has a fairly comfortable, easygoing side to it.
When you're looking to maximise its fun factor, the i30N can be put into N drive mode – Hyundai's equivalent of Race or Sport+ – which gives it a whooshing, crackling exhaust note, sharp engine response and similarly aggressive responses from its active locking front differential (which reduces wheelspin in corners to improve traction) and adaptively damped suspension.
In this mode, the i30N rides too firmly for uneven roads, but it handles smoother bends with an agility and adhesion to rival the most hardcore of hot hatches. Cornering manners could be a touch better balanced, but the driving experience remains compelling regardless.
Put the car into its Sport mode and the suspension works much better over bumps: so well, in fact, that it'd take a very highly developed hot hatch to match its combination of bump absorption and body control. The car's steering, too, is a highlight of the driving experience, with ideal weighting and good feel without being too fast-paced.
The i30N's 2.0-litre engine doesn't strike you as one of the most exciting of the breed, or the most powerful, and although it is quieter when the car is in Normal mode, it remains a bit rough in operation at times, rocking and sending shocks through the car as you press the accelerator.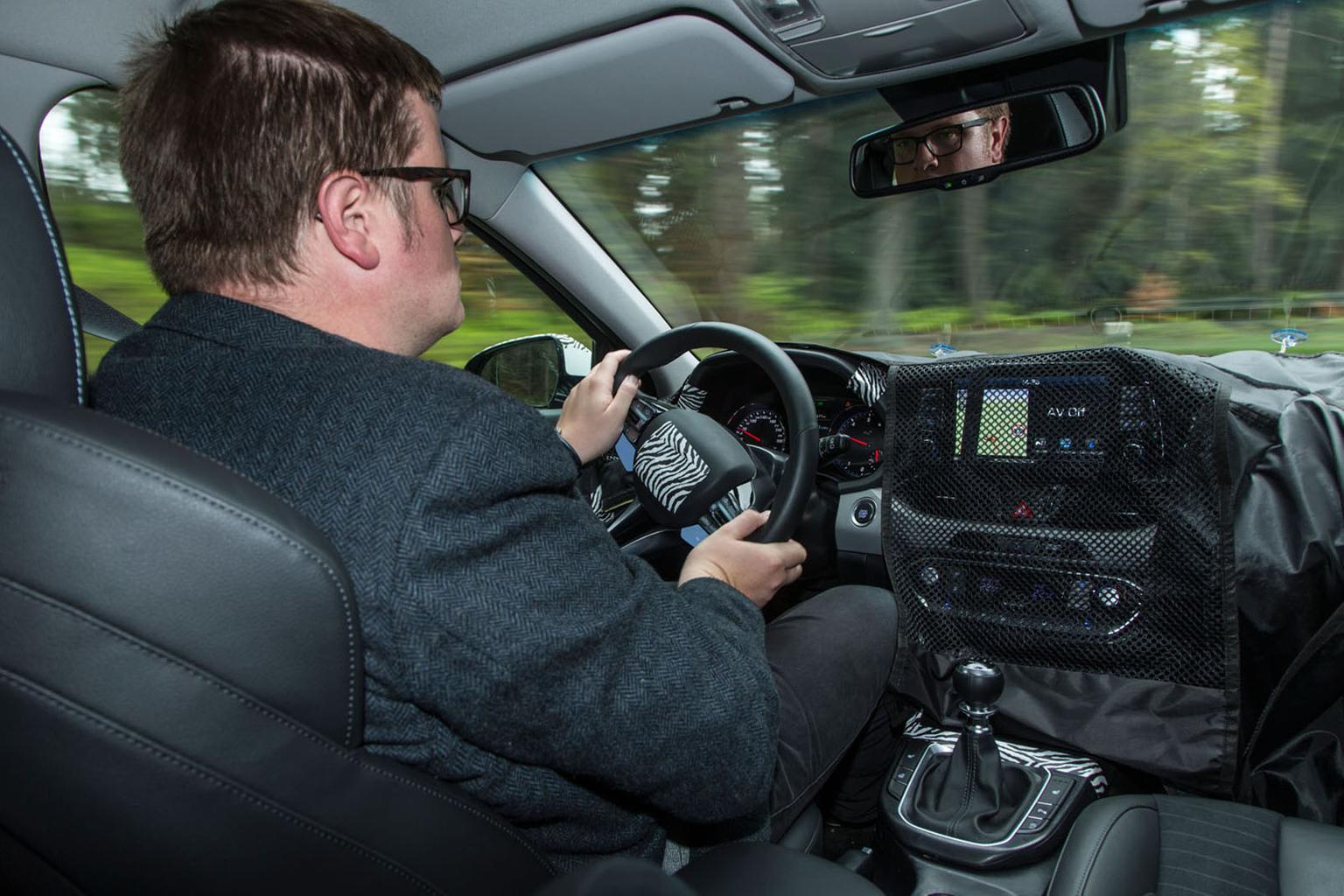 Hyundai i30N interior
The N brand's performance makeover of our the i30N's interior was, for the most part, hidden behind a disguise in our prototype test car.
What we can tell you is that the car's seats are quite thickly bolstered but comfortable, and well capable of keeping your backside located firmly during hard driving, while the driving position is also good. The steering wheel has plenty of adjustment and a rim of just the right thickness to fill your palms and fingertips without encumbering them.
Hyundai has a special set of instruments in mind for the i30N. Judging by our test car, this will have digital gearshift lights and an illuminated rev-counter, both of which should help you time your gearchanges just right.
Concerning the the more everyday side of things, the i30's practicality should be largely untouched by the N performance makeover, so expect the i30 N to have roomy reay seats by hot hatch standards and a usefully large boot. Read our standard Hyundai i30 review for more on that.