New Renault Megane RS revealed – prices, specs and release date
Everything you need to know about Renault's new hot hatchback, including how fast it is, what features it offers and how much it will cost...
Price from £30,000 (est) On sale Early 2018
Our love affair with the previous-generation Renault Mégane Renault Sport is well documented, with it winning our overall What Car? Car of the Year Hot Hatch category in its heyday.
That Mégane RS stood out for many reasons, but chief among them was just how much fun it was to drive – surely the most important characteristic of any aspiring hot hatch leader. It delivered a wonderful blend of steering sensation and accuracy, road-holding and ride quality, all for a price below £30,000.
Now, the new Mégane RS has been revealed at the Frankfurt motor show, with a more powerful engine and the promise of being even better to drive, despite what is expected to be no more than a modest price increase when it goes on sale in December, with the first UK cars arriving early next year.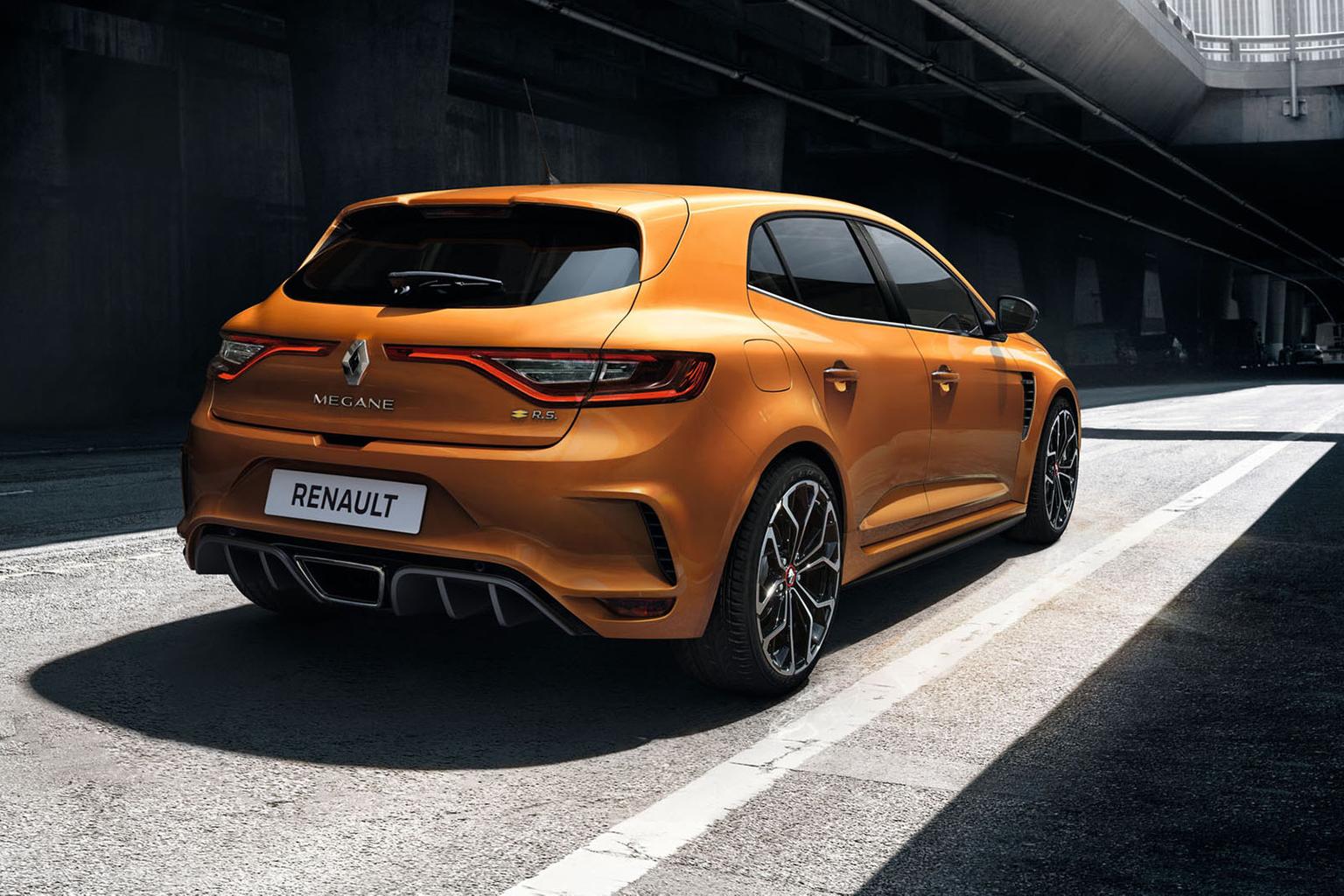 Renault Mégane Renault Sport ride and handling
Key to the Renault Mégane RS's success – or otherwise – will be its unique four-wheel steering system, which uses electronics to move the rear wheels up to 2.7deg out of line under cornering to improve agility and stability.
The system is already in use on the Mégane GT, but it has been retuned for the RS. It has the greatest effect on the car's turning circle at low speeds but, by also making the car more stable at low speeds, it allows Renault to retune the steering to be more sensitive and to adjust other performance parts to boost agility.
As Renault Sport boss Patrice Ratti says: "We could have improved every area of this car a little bit over the old car but, by developing the four-wheel steering system, we have been able to make significant steps in every area."
Renault Mégane Renault Sport engine and performance
At the heart of the Mégane RS is a new 1.8-litre turbocharged engine. It has a promising pedigree, as it is made from the same core components as those used for the engine in the new Renault Alpine sports car – although it has a different turbocharger and cylinder head, so that it produces even more power. Underlining its performance potential, some of the development work on the engine was undertaken by the Renault Formula 1 team.
Delivering 276bhp and 288lb ft of torque, it can haul the RS from 0-62mph in less than 6.0sec, although Renault hasn't revealed the exact figure. For now, these are the only performance figures Renault is revealing, but it hints that the firm is content to be in the ballpark for straight-line performance against its rivals without eclipsing them.
Better, Ratti argues, to give up fractions of straight-line pace if the car is more fun to drive in the bends. He says: "At no point has the team sacrificed fun – which means agility – for top speed. That is never our goal."
To that end, the Mégane RS has numerous performance enhancements over the standard model, from completely reworked suspension through to a rear diffuser, spoiler and increased track width, to improve stability.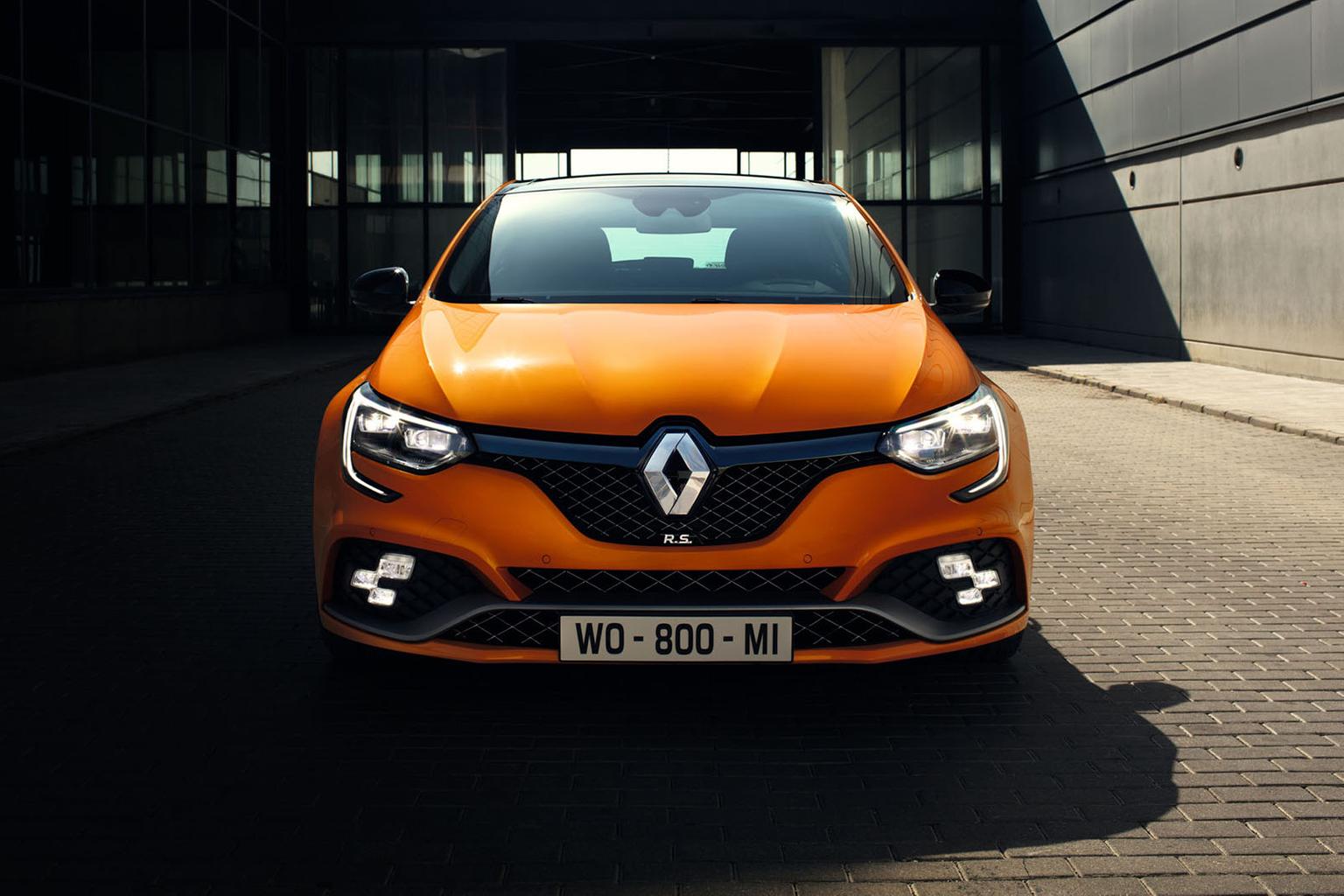 Renault Mégane Sport and Cup chassis
Just how and when you want your Mégane RS to be fun can be dictated by the options you tick when you buy the car.
Renault is offering two chassis, two gearboxes and two wheel options to customers. While that may sound complex, the vast majority of buyers are expected to go one of two ways.
The Sport chassis is designed to offer a broader range of talents in everyday driving conditions, so it is less focused on delivering outright performance. As such, it has been optimised with the option of the automatic gearbox and 18in wheels. It is expected to deliver driving thrills, but remain more comfortable and refined in everyday driving scenarios. The automatic gearbox can also be controlled by steering wheel-mounted paddles.
The Cup chassis, in contrast, is optimised around the manual six-speed gearbox and the larger, 19in wheels. While those options may make it harder and less refined to drive in everyday situations, it is expected to be far more fun to drive quickly, on road or on track.
In addition, the Cup chassis is linked to a limited slip differential, which transfers power between wheels to maximise grip and, when the car's most extreme driving mode is engaged, all of the stability and safety systems are switched off to give the driver total control of the car. On the Sport chassis, a less sophisticated system that brakes a slipping wheel to boost grip will always remain on.