New Renault Megane RS revealed – interior and styling
Everything you need to know about Renault's new hot hatchback, including how fast it is, what features it offers and how much it will cost...
Renault Mégane Renault Sport interior
Renault technicians say they have spent more time than ever before making sure the new Mégane RS is as easy and comfortable as possible to live with.
As such, it has a smart interior look. A lot of surfaces are lavished with an Alcantara finish while others are finished with a carbonfibre effect. Red stitching also adds to the quality feel of the cabin.
Beyond that, the interior is very reminiscent of top-end Mégane models, with the central touchscreen and button arrangements reasonably intuitive to use.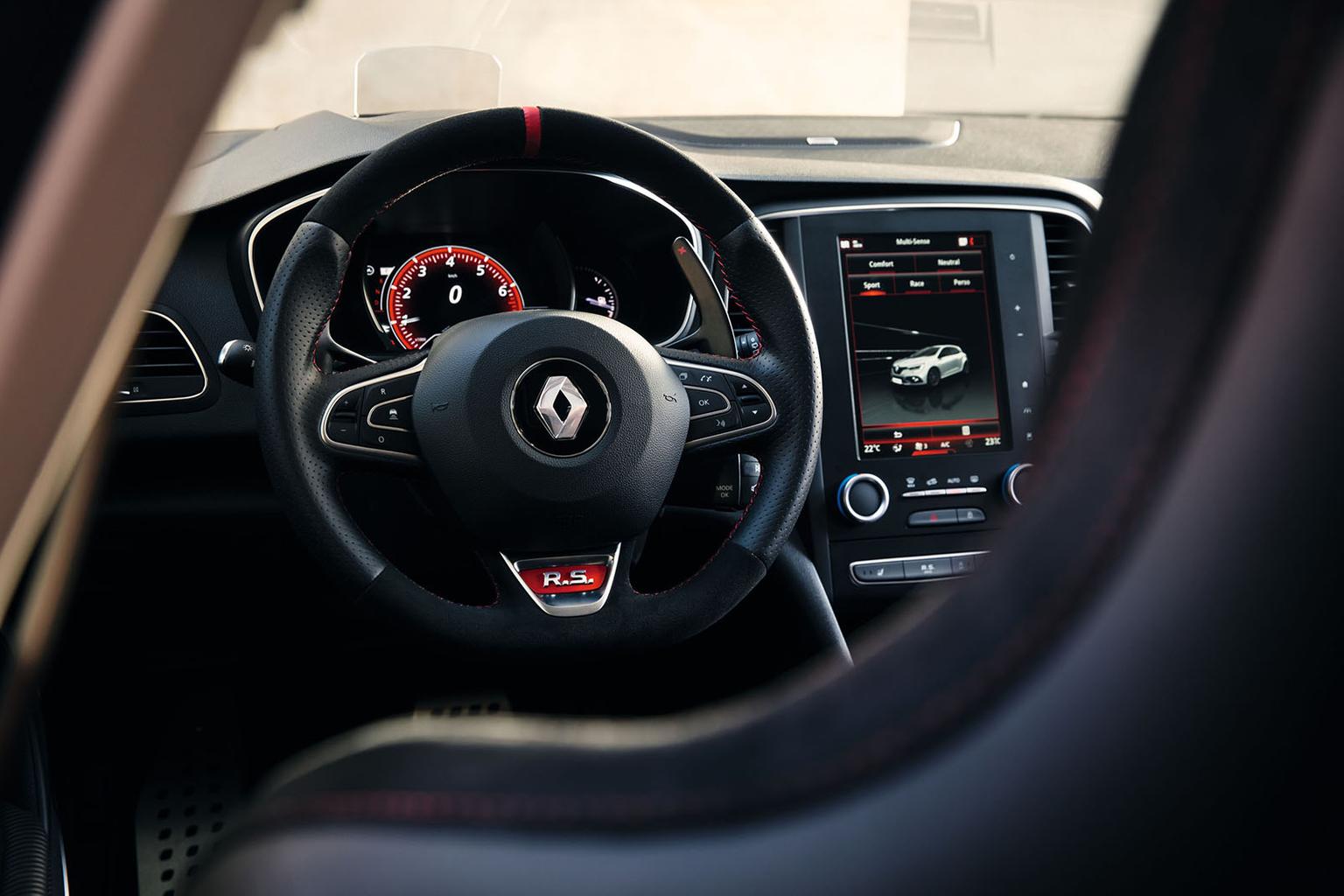 Renault Mégane Renault Sport styling
The Mégane RS has several clear styling differences to the standard Mégane, the most striking of which are the wider front and rear tracks and the bulges around the wheels – complete with aerodynamic air scoops behind the front wheels – as a result.
Furthermore, the RS has a race-car-inspired black floor running around its base and leading to a diffuser at the back of the car. The exhausts are located centrally to add to this race-inspired theme, while the pinched rear end features a roof spoiler too.
At the front, the bumper is noticeably more aggressive than on the standard car, while the fog lamps are arranged in a formation reminiscent of a chequered flag.
The launch colour is also of note: called Orange Tonix, it took eight months to develop and is seen as the successor to the vibrant yellow used extensively on the previous generation of the car. In time, other – more subdued – colours will be available.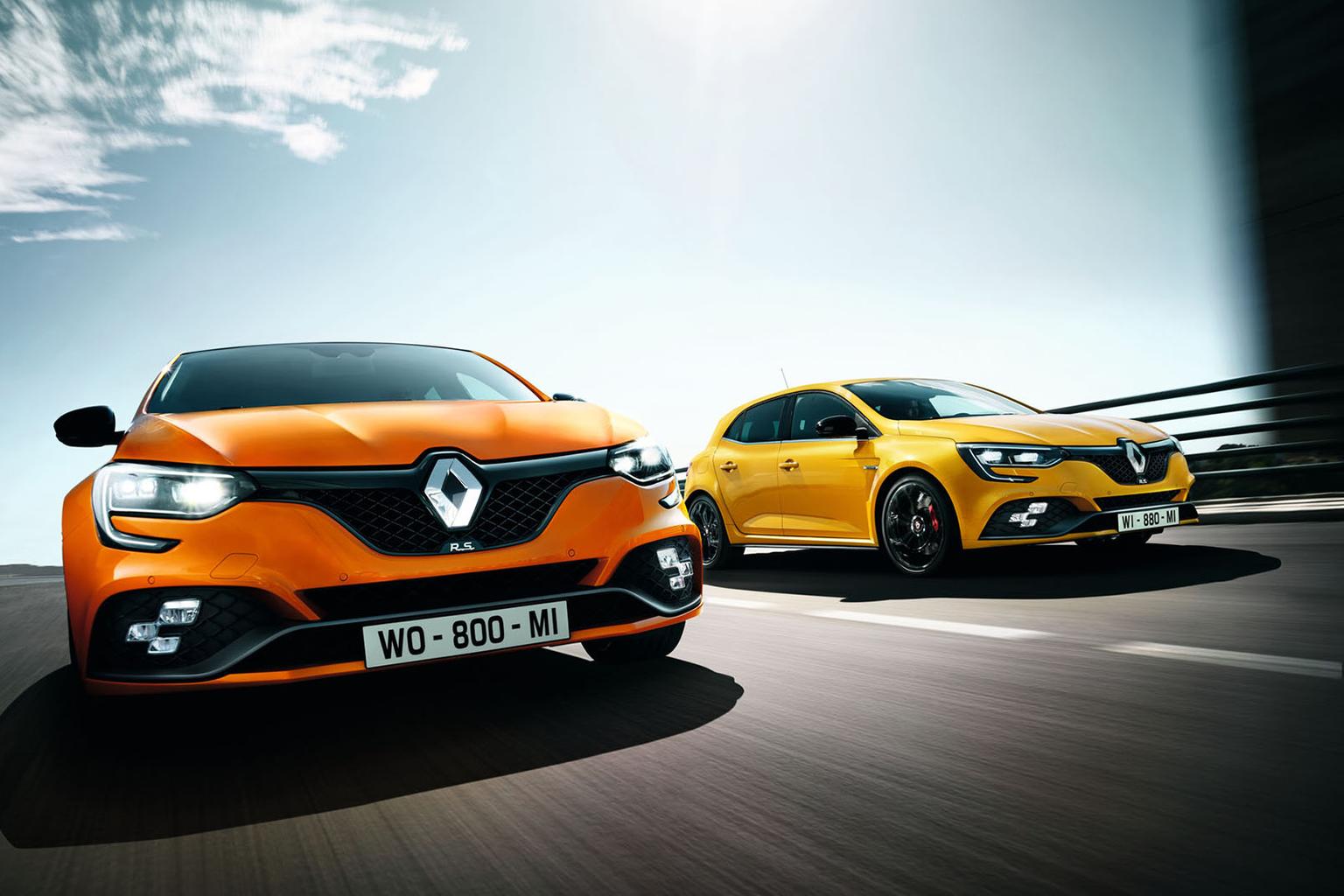 Will there be an even faster Renault Mégane Renault Sport?
According to Ratti, Renault will follow a familiar path by creating limited-edition versions of the Mégane RS with greater performance potential.
On the previous-generation car, these included a Trophy model and a R26R model, both of which forwent various comforts in exchange for delivering more power and agility.
The acknowledgement that such cars will be built also raises the prospect of Renault trying to break the front-wheel-drive record for the Nürburgring.
For now, Ratti has confirmed a Trophy version of the Mégane RS will be developed with 296bhp and 295lb ft. Rumours suggest it will go on sale late in 2018.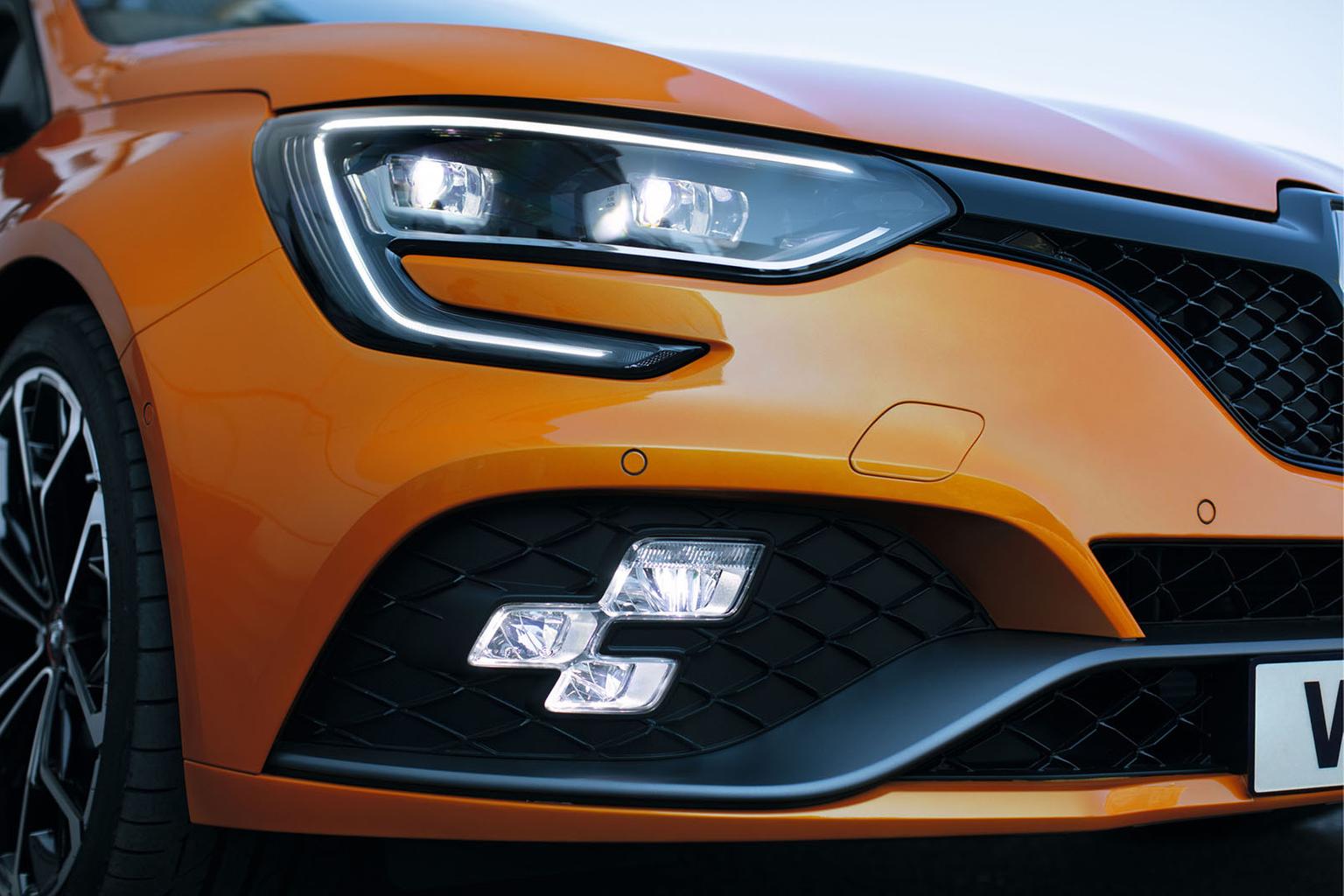 Renault Mégane Renault Sport price
While prices are still to be announced, insiders suggest it will cost slightly more than £30,000, making it competitive against rivals. Target Price discounts are not expected to be possible for at least six months because of anticipated global demand for the car.