New SsangYong Tivoli XLV on sale for £18,250
New SsangYong Tivoli XLV has gone on sale for £18,250 - making it one of the cheapest small SUVs on sale...
This is the new SsangYong Tivoli XLV. It's a larger, stretched version of the exisiting Tivoli, and a rival for the likes of the Nissan Qashqai and Seat Ateca - currently two of our favourite small SUVs.
The XLV's extra length has gone into extending its available boot space. The regular Tivoli already offers plenty of storage space. In fact, we've praised the Tivoli for offering plenty of space for both front and rear passengers, as well as housing a large boot. The Tivoli XLV has almost 300 litres of extra space on board, so will be able to handle bulky loads with ease.
The Korean-made Tivoli XLV is offered with the same 1.6-litre diesel engine already used in the Tivoli. It offers CO2 emissions of as low as 117g/km, and can return up to 62.8mpg when ordered with a six-speed manual gearbox, though a six-speed automatic gearbox is also available. Both two and four-wheel drive versions of the Tivoli XLV are offered.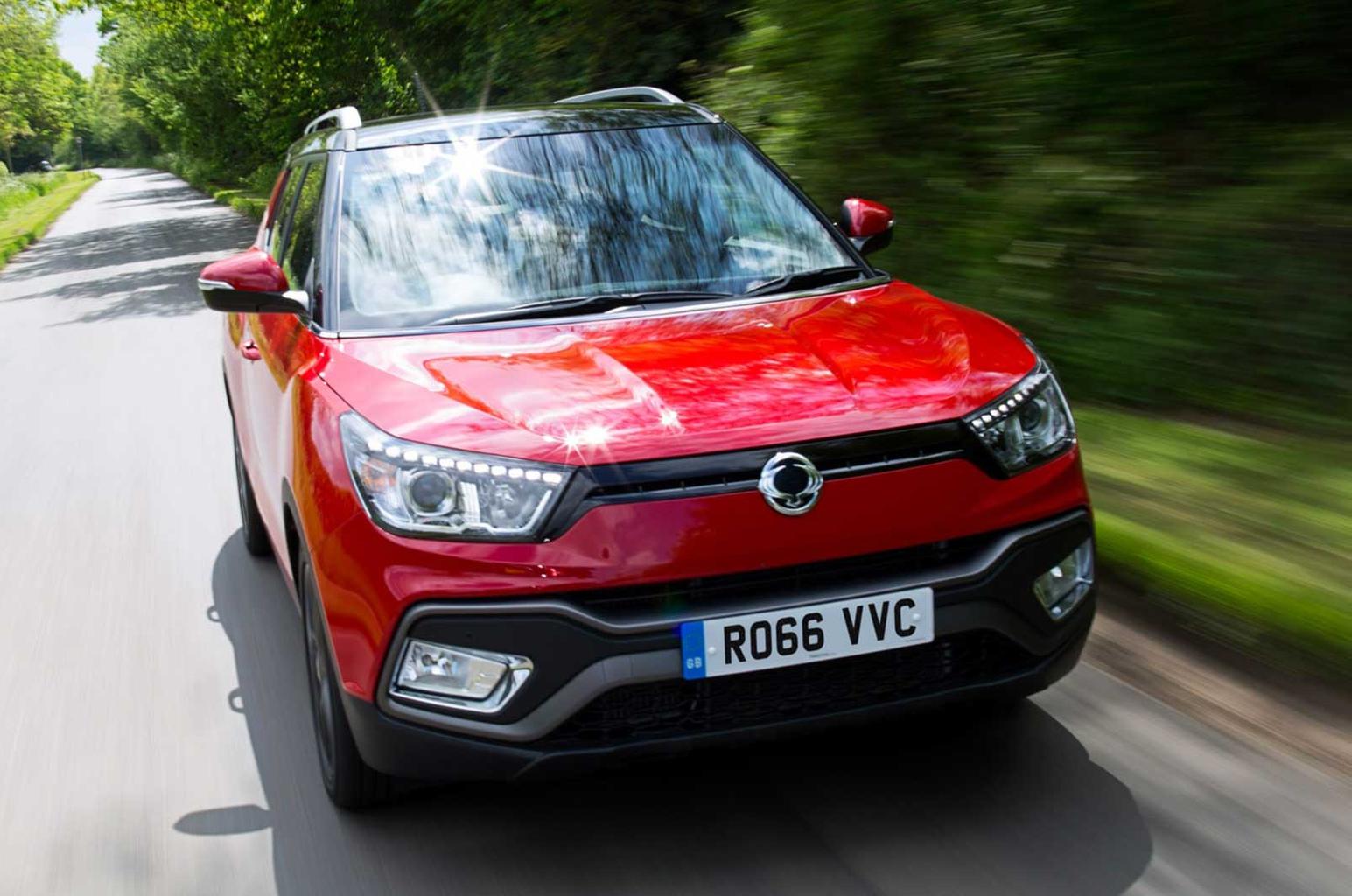 The Tivoli XLV comes with dual-zone climate control, a 7.0in touchscreen infotainment system, satellite navigation and a rear-view camera as standard. Front and rear parking sensors, cruise control, and automatic lights and wipers also feature.
Prices for the Tivoli XLV start from £18,250, making it almost £300 cheaper than a Nissan Qashqai, but £260 more expensive than a Seat Ateca.
So should you buy one? You can read our first drive review here.
---
Got a motoring question? Our experts are standing by to help, just tweet us your question using #askwhatcar
For all the latest reviews, advice and new car deals, sign up to the What Car? newsletter here