New Volkswagen T-Roc previewed – engines, specs and release date
Everything you need to know about the new Volkswagen T-Roc SUV, including what it's like to drive, how practical it is and how it compares to the big-selling Nissan Qashqai...
Price from £19,000 (est) Release date December
Picture a modern Volkswagen and something built from an almost completely logical perspective probably springs to mind. But with its latest model, the German brand is getting all emotional.
Called the Volkswagen T-Roc, this new small SUV will sit below the Tiguan in the range and above an even smaller, Polo-based SUV that's due next year. According to its maker, the T-Roc is a whole new kind of Volkswagen that can pull at your heart strings as well as your head.
As such, VW expects it to steal sales from the likes of the Mini Countryman and Nissan Juke, although with a starting price of around £19,000, you could argue it's actually more of a rival to the Nissan Qashqai and Seat Ateca. The Tiguan, by comparison, is priced from £22,395.
The T-Roc is also disarmingly similar to Audi's Q2 – slightly in the flesh and more so beneath, given that they share the same platform, which also underpins the Ateca, Tiguan and VW Golf.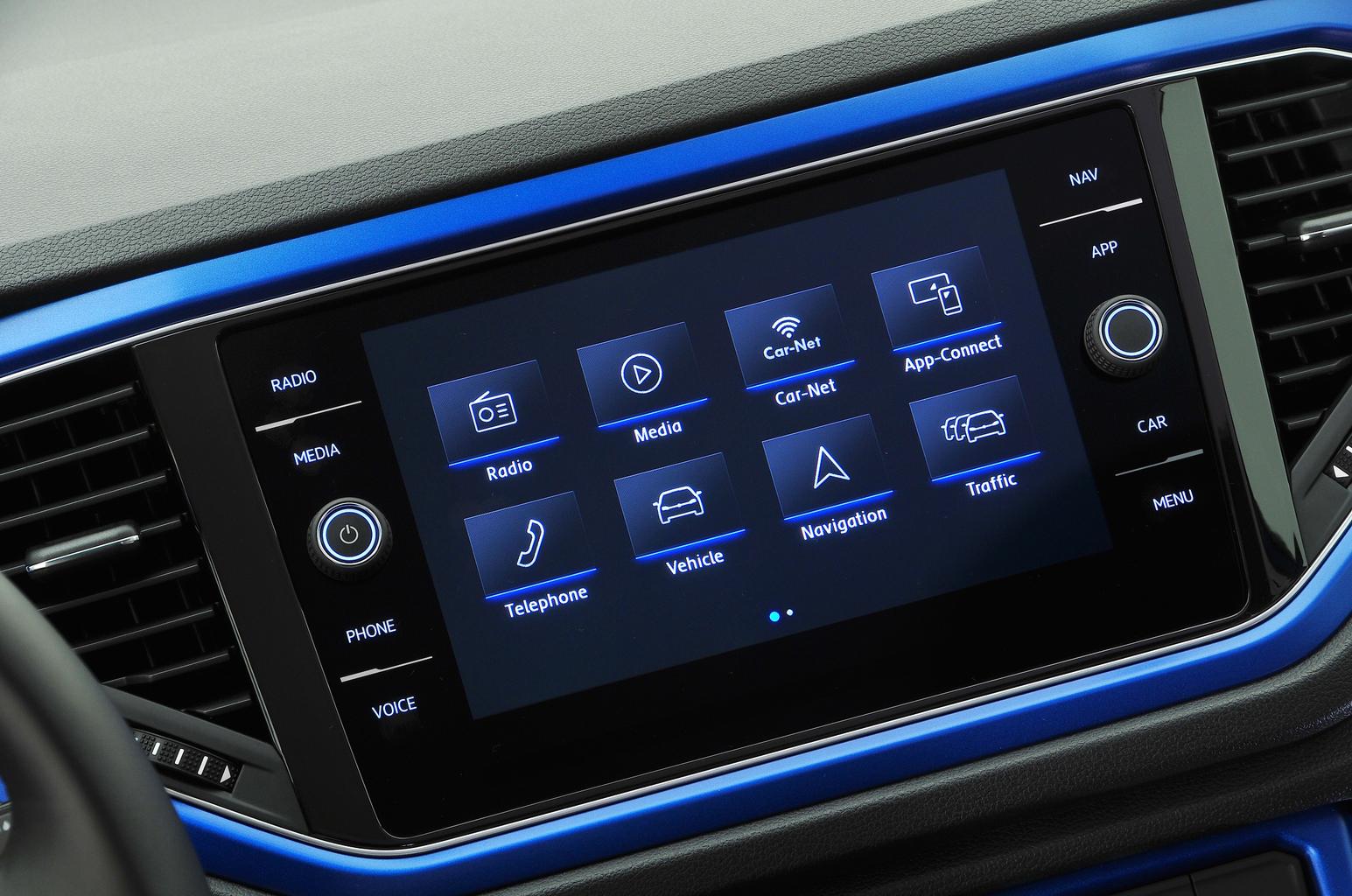 All this actually means is these cars are mechanically very similar between the nose and where the driver sits, because that's where all the components that are expensive to develop are: the crash structure, the engines and gearboxes, and the infotainment system.
Volkswagen T-Roc styling
Basing the T-Roc, and so many other cars, on this single platform means that when the most expensive and laborious work has been done once, several different brands can hang very different cars, of differing lengths, widths and heights, off the back of them, each with their own style.
And style is what the T-Roc is about. Volkswagen has seen other manufacturers having great success with this size of SUV and has nally decided that it needs to get in on the action too.
To help it to stand out, the T-Roc has a more gently sloping tailgate than the bigger Tiguan, wheels of up to 19in at launch (20in will follow), a distinctive new front end design with a new style of daytime running lights, and aluminium exterior highlights.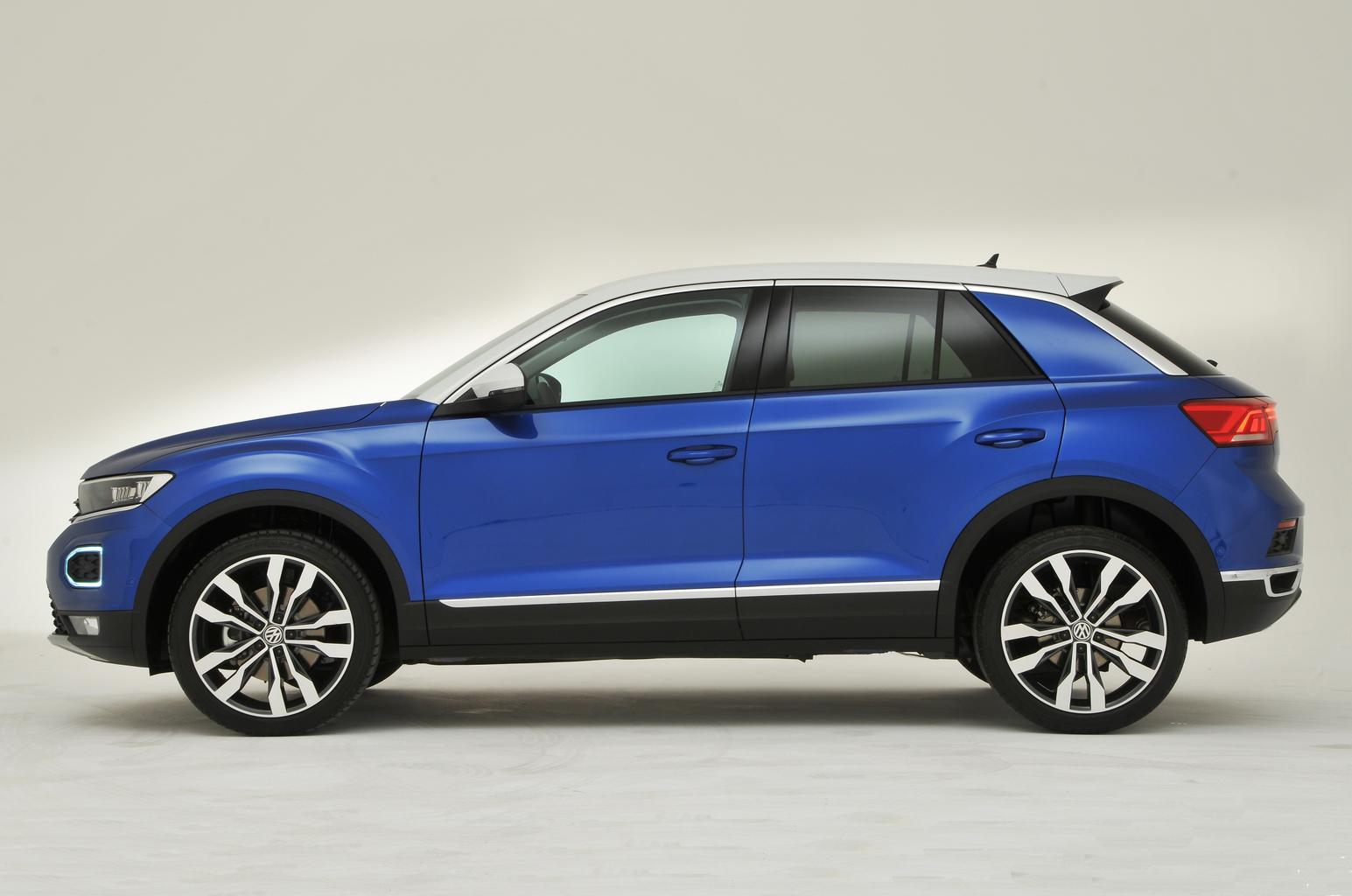 These metal elements aren't just to look expensive, mind: they're essential to break up the visual bulk of what would otherwise be a vast, dull-looking section of painted bodywork. Meanwhile, the black plastic below is a timehonoured trick that helps a car to look more rugged and off-road-minded than it actually is.
And this is handy, because a tough-terrain traverser the T-Roc is not. Rather, it's a low-riding SUV, just like virtually every other model in the class, with only slightly more ground clearance than a regular hatchback.
However, while the driving position is only around 80mm higher than the Golf's, it feels like a big difference on the road.
Volkswagen T-Roc engines
Like most of its immediate rivals, the T-Roc will be offered with front or four-wheel drive and a wide range of petrol and diesel engines, both types coming with a choice of 114bhp, 148bhp and 187bhp power outputs.
Because the T-Roc will be bought mostly by private buyers, and because some people now fear buying a diesel due to worries about air quality and whether they'll still be permitted to drive them in cities in the future, VW expects 80% of British T-Rocs to be petrol-powered.
Buyers will be able to choose from manual and dual-clutch automatic gearboxes.
More variants will probably be introduced later, including a high-performance T-Roc R, which could arrive as soon as next year.
Plans for this model are currently under discussion, according to VW's head of development, Frank Welsch. If launched, it would be a sister car to the upcoming Ateca Cupra.
The most likely engine for this car is the 306bhp turbocharged 2.0-litre petrol unit from the Golf R hot hatch. This gives the Golf a 0-62mph time of 4.6sec when it's paired with the optional automatic gearbox. However, the T-Roc's greater weight and less aerodynamic shape will make it slightly slower.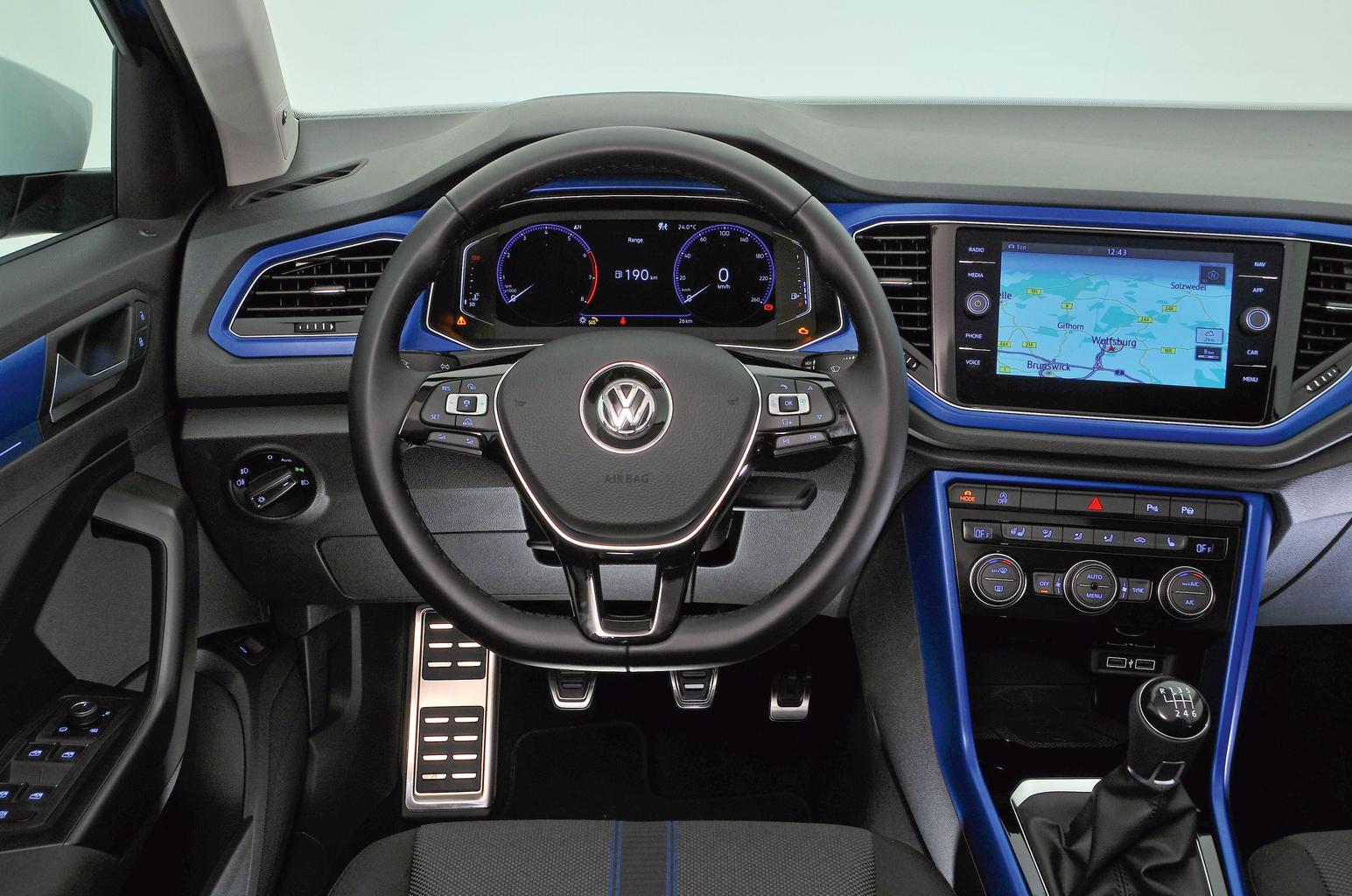 "If demand is there for a more powerful T-Roc, we can likely satisfy it. There is a great deal of potential in the car that we can unlock if customers want it," says Welsch.
The T-Roc is also likely to be sold in plug-in hybrid GTE form and as a fast GTD diesel.
Volkswagen T-Roc interior
Inside, the theme of the exterior continues, so it's at once more snazzy-looking than other VWs and yet just as logically laid out. Crucially, the T-Roc is roomier than the Golf, even though it's no longer than that car, with more shoulder and head room in the front and rear, as well as a 445-litre boot to the Golf's 360.
It's that practicality – in addition to the pricing – that makes the T-Roc just as much of a rival to the Qashqai as the Juke, despite its short length; the Juke has only a 354-litre boot, while the larger Qashqai's is 430 litres.
The T-Roc also offers VW's latest infotainment and safety systems. The standard touchscreen is the same clear, easy-to-use 8.0in unit as in the Golf, with an ugraded 9.2in unit an option. In addition, a digital instrument display, internet connection and sat-nav with live traffic data are all on offer, as are lane-keeping assist and automatic emergency braking.
All of this sits in a car that feels as solid inside as VWs typically do, yet with an extra whiff of air, from things like a body-coloured dashboard and thin ambient lighting strips.
Admittedly, it's a hint of emotion rather than the explosion of it that's displayed in the Countryman, but by VW's standards, it feels quite refreshing.