Skoda Kodiaq long-term test review
Skoda's first seven-seat SUV won big praise in our road test and took home our 2017 Large SUV of the Year award, but how will it stand up to daily life?...
The car Skoda Kodiaq 2.0 TDI SE L DSGRun by Jim Holder, editorial directorWhy it's here To evaluate our 2017 Large SUV of the Year over 12 months and assess Skoda's new range-topperNeeds to Be the consummate seven-seat SUV, delivering on practicality, comfort and frugality while justifying a price tag that puts it head to head with entry-level models from some premium car makers
---
Price £30,615 Price as tested £31,615 Miles covered 11,387 Official economy 56.5mpg Test economy 40.5mpg Options fitted Children's pack (£175), metallic paint (£555), rear-seat backrest release (£90), space saver wheel (£100), textile floor mat set (£80)
---
17 May 2018 – Is a reversing camera neccessary?
The Skoda Kodiaq comes pretty well equipped at SE L trim level – and the reasonable price step-up from the lower S and SE trims makes it our pick of the range as a result.
However, there is one omission – and only one - that I regret, and that is a rear-view camera.
The logic of not ticking the option box is sound: a camera is a £550 option, and SE L does come with rear parking sensors that are remarkably accurate.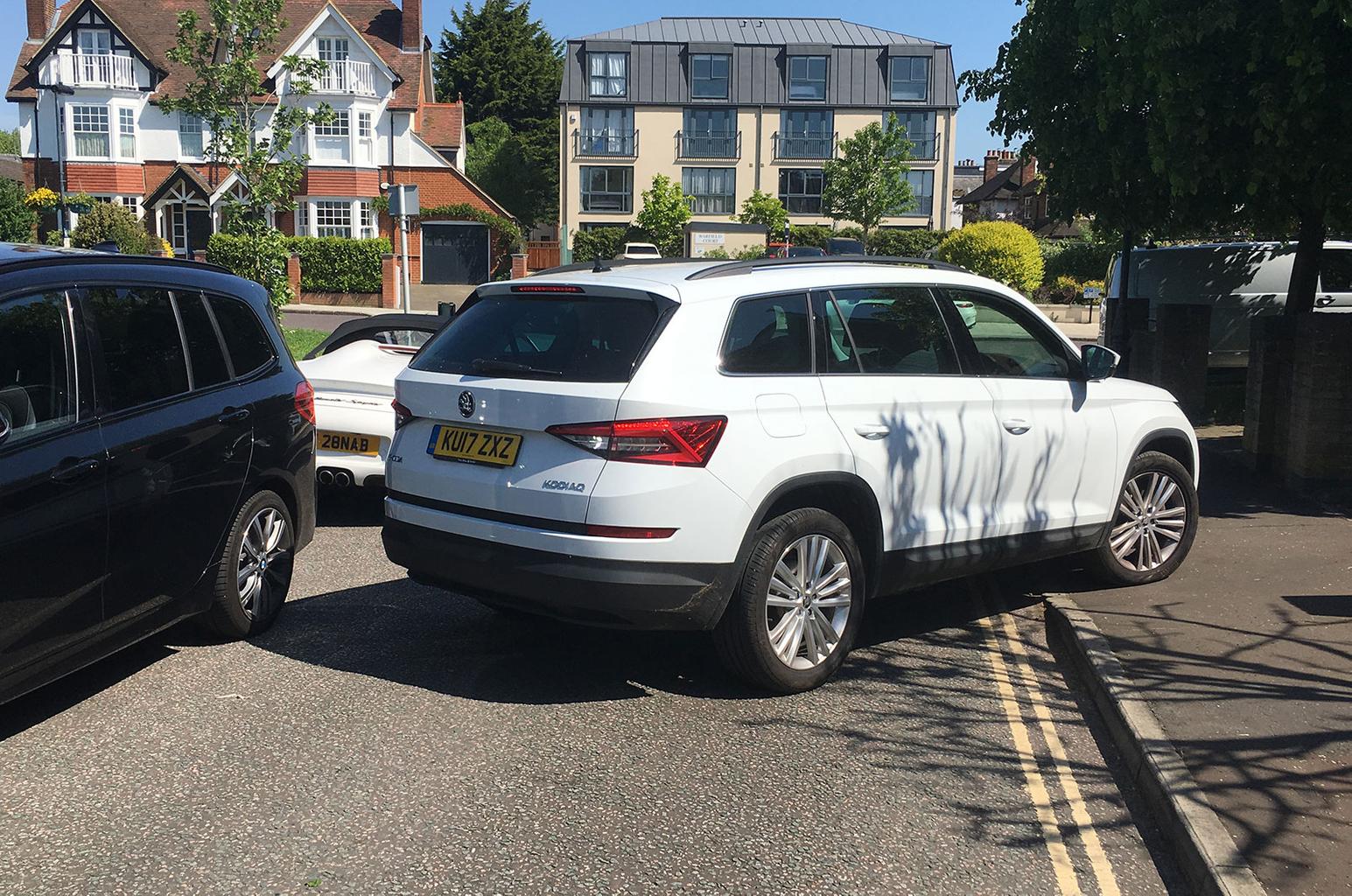 But in such a big car, which often has its view out of the back obscured because of a full boot or passengers in the third row of seats, I'd like the reassurance of a camera to know exactly what's happening behind me as I negotiate my way into a parking space.
Having missed my chance, a quick Google reveals that I could buy an aftermarket alternative and fit it myself for as little as £30, but I can't help feeling that would look and feel like something to make Heath Robinson proud rather than an elegant solution.
After more than 10,000 miles I haven't had a bump or even near-miss to worry about, so I'll no doubt get by, but if I were buying again, I'd spend the extra.