Skoda Octavia vRS 2017 review
Skoda Octavia vRS gets an updated look, a more powerful 2.0-litre petrol engine and some new tech. Is Skoda's Ford Focus ST rival any easier to recommend?...
The very best hot hatchbacks strike the perfect balance between practicality and performance, letting you have fun on the B-road blast back from the school run.
Based on the supremely practical Skoda Octavia, the performance-focused Skoda Octavia vRS variant brings some added zing to the hatch with sporty styling, a lowered ride height and more powerful engines.
The vRS is as practical a hot hatch as you can buy, but performance-wise, previous versions of the Octavia vRS failed to outdo rivals like the Ford Focus ST and the Volkswagen Golf GTI (which shares many parts with the Octavia vRS).
At launch, there will be a 227bhp 2.0-litre petrol engine - which we're driving here - as well as a 181bhp 2.0-litre diesel, with a range topping 242bhp petrol to follow later. Buyers also have a choice of either spacious hatchback or cavernous estate body styles.
The Octavia has had a facelift for 2017, so the vRS version has followed suit. Like the standard hatchback, much of the changes are cosmetic, primarily the divisive new styling of the front bumper, while the petrol vRS is marginally more powerful. It also gets some new safety equipment and the VW Group's latest 9.2in touchscreen infotainment system.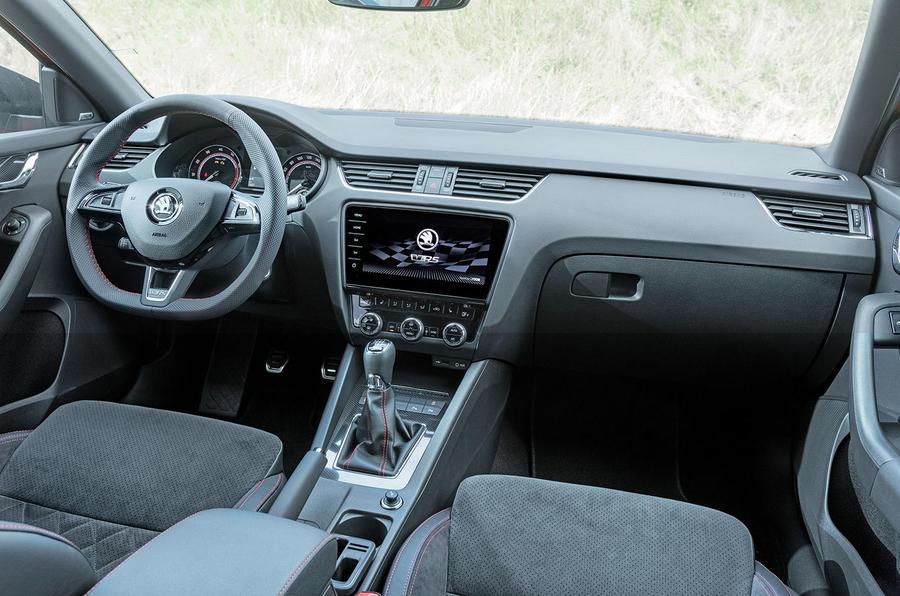 What's the 2017 Skoda Octavia vRS like to drive?
The vRS's turbocharged 2.0-litre petrol engine has gained an extra 8bhp with this facelift, and while the performance difference between the old and the new is negligible, it remains a quick and responsive unit.
The petrol unit's power is delivered smoothly and with no sudden surges, and it's satisfying to push it hard; much more so than the less powerful diesel, which generally feels flatter near its redline. Skoda's six-speed manual gearbox is slick and positive and its DSG automatic transmission is smooth and very rarely caught out, while all the vRS's pedals are well weighted.
The Octavia is a relatively big hatchback, but body roll is kept well in check and the vRS manages to turn keenly into corners with nicely weighted steering that offers decent feedback to help it feel predictable and stable. It's certainly more rewarding to drive quickly than the standard Octavia hatch, but it still doesn't offer as much driver engagement as, say, a Ford Focus ST.
Although its driving dynamics may not be as scintillating as some rivals when pushing on, it is at least comfortable and quiet for those inside when you aren't in the mood. Even riding on large 18in alloys it copes well with road imperfections and adaptive dampers can be added as an optional extra. Different settings – 'Comfort', 'Normal' and 'Sport' – are easily configurable through the car's touchscreen and, handily, you can adjust the settings of things like the automatic gearbox, suspension and steering individually to suit your taste.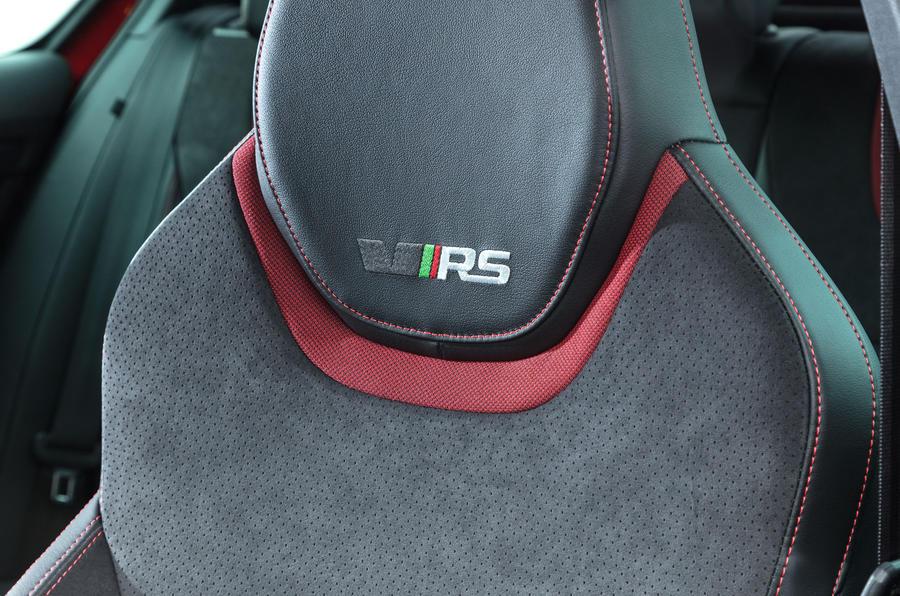 What's the 2017 Skoda Octavia vRS like inside?
It's a typically plush VW-Group affair inside, with plenty of high-quality feeling materials and an intuitive 9.2in colour touchscreen infotainment system. That said, it's a shame the new system has done away with the tactile menu navigation buttons on the sides of the screen – instead replaced by touchscreen buttons – making it a bit trickier to pick them out on the move.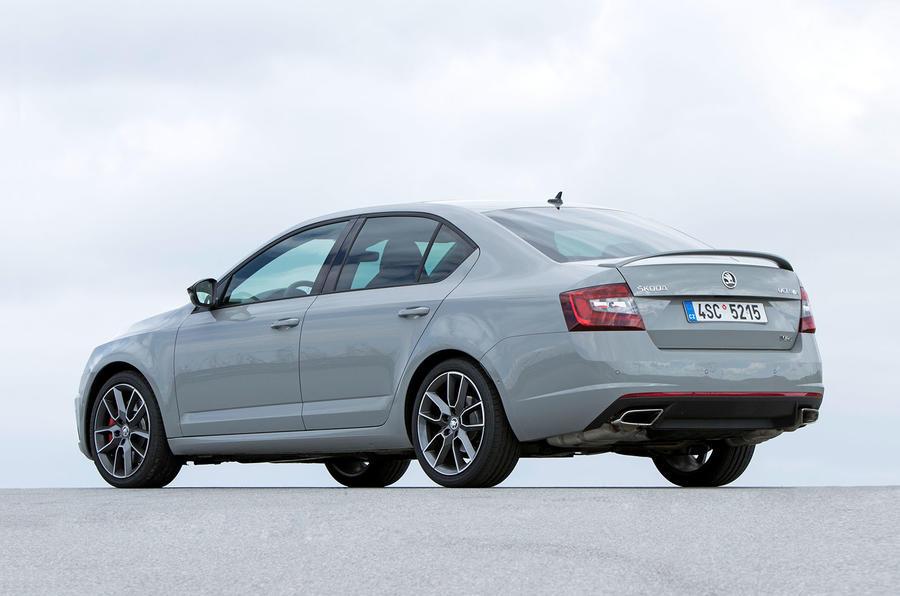 The vRS's new safety equipment includes blind spot detection, rear traffic alert and city emergency braking, and as well as being impressively tech-savvy it's also extremely spacious. It's bigger inside than the Golf GTI and Ford Focus ST by quite a margin – rear seat space remains lavish, while boot capacity is vast by the standards of the class.
.