Used car of the week: BMW 5 Series Touring
If you need an estate car but don't want to compromise on driving enjoyment, the BMW 5 Series Touring could be your perfect match...
The latest BMW 5 Series is such a superb machine that we've voted it our Car of the Year for 2017. But that doesn't mean you should discount the previous-generation BMW 5 Series Touring because it too combines the practicality of a roomy interior and capacious boot with superb driving manners.
It has agile handling and precise steering that won't be affected if you load it up with heavy luggage, because all 5 Series Touring models have self-leveling suspension as standard.
A wide range of engines is on offer, from the frugal 520d diesel to the barnstorming 550i petrol, so there should be a 5 Series Touring to suit all tastes.
Rivals such as the Audi A6 Avant and Mercedes-Benz E-Class Estate may have plusher interiors and more sophisticated technology, but the 5 Series Touring counters them with its great driver involvement.
If you want a BMW 5 Series Touring but can't afford a brand new one, it's worth considering the previous-generation model. Read on to find out how much you should pay for a used BMW 5 Series Touring and which model to choose.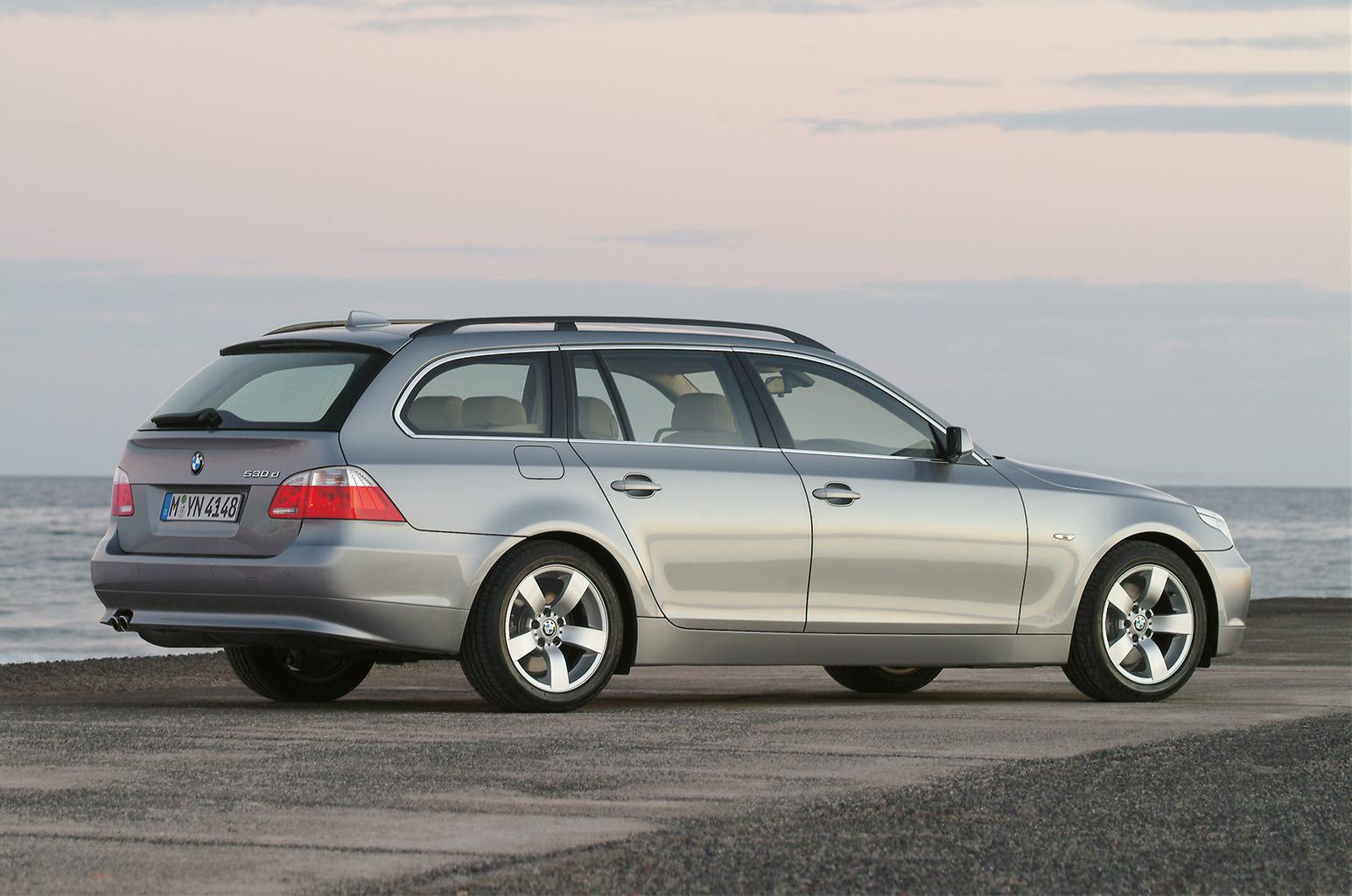 What budget do I need?
The previous-generation 5 Series Touring was on sale from 2003 to 2011, so there are plenty of cars to choose from.
You can buy an early 5 Series Touring for as little as £2000, but we'd advise spending around twice that amount to get a 525d SE with full service history and fewer than 100,000 miles on its clock.
Around £12,000 should get you a cared-for 2010 525d SE that's covered less than 75,000 miles.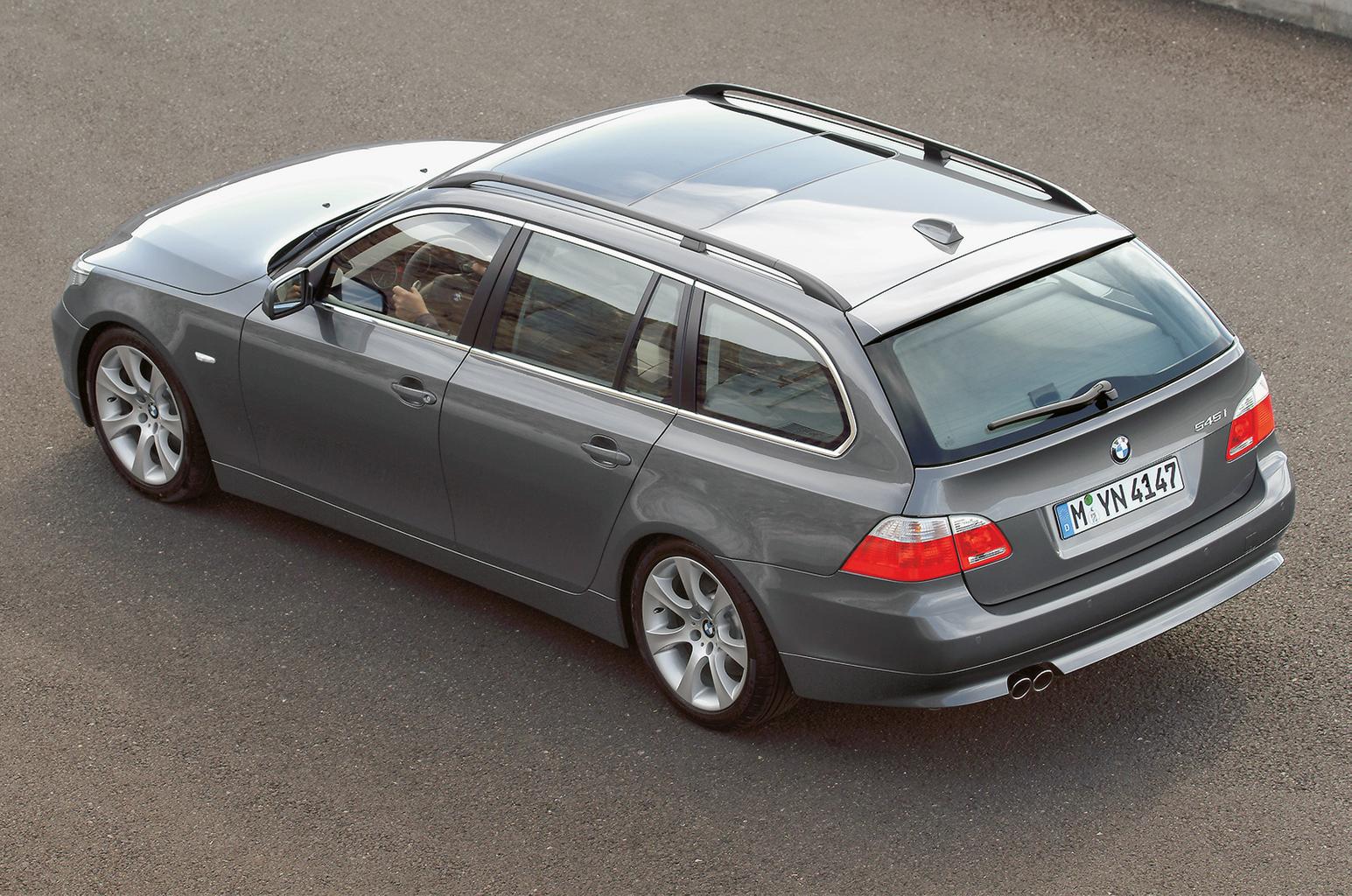 What version should I go for?
Our favourite 5 Series Touring model is the 525d. Its 177bhp engine is punchier than that of the 520d, yet it's still relatively fuel-efficient.
Even though SE is the cheapest trim option, it's our recommended choice because it provides all the kit you should need, including cruise control, climate control, a CD player, parking sensors and alloy wheels.
If you prefer petrol power, the six-cylinder engines – badged 523i, 525i and 530i – are all smooth and punchy; they're also a better bet than the potent 550i, which will be costly to run.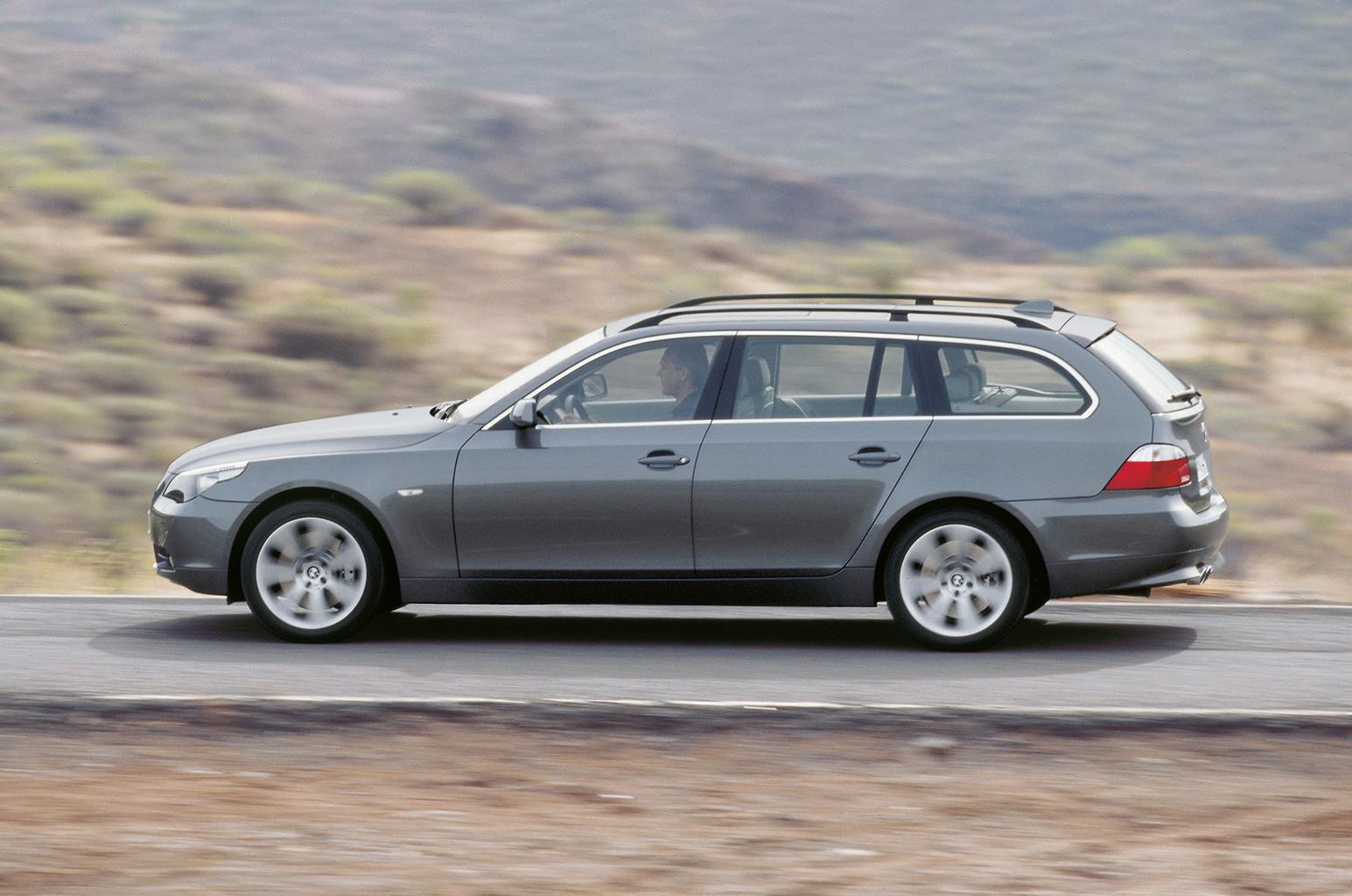 Any problems to be aware of?
In spite of its premium badge, the 5 Series Touring hasn't proved bulletproof to live with. There are no major issues but we've seen reports of run-flat tyres losing pressure and problems with the rotary dial that controls the iDrive infotainment system.
Our advice is to check all electrical items carefully on potential purchases and check the dashboard for warning lights relating to tyre pressure.
We wouldn't shirk away from high-mileage examples, but we'd aim to buy a used 5 Series Touring with a full BMW service history.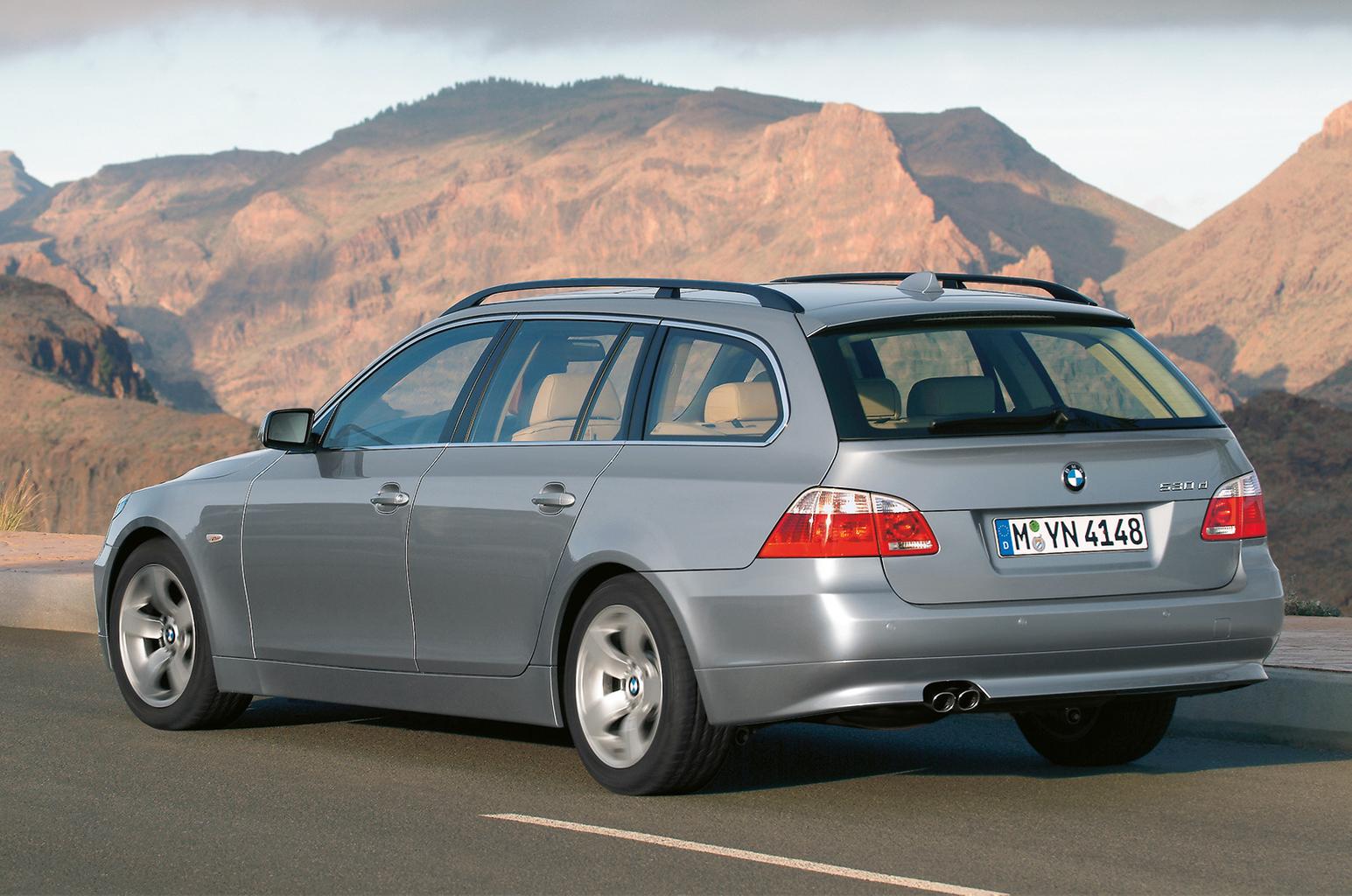 Previous used cars of the week
---
Got a motoring question? Our experts are standing by to help, just tweet us your question using #askwhatcar
For all the latest reviews, advice and new car deals, sign up to the What Car? newsletter here