Used car of the week: BMW 7 Series
The BMW 7 Series is a byword for luxury motoring, but if your budget can't stretch to the £63,530 list price of the current car, then you could get the previous model for a fraction of the cost...
Think of luxury saloon cars, and chances are two models will spring to mind: the Mercedes-Benz S-Class, and the BMW 7 Series. These two behemoths are both packed with the latest technology, are great to drive - or be driven in - and offer the kind of effortless continent-crossing cruising ability luxury buyers are looking for.
While we named the S-Class our Luxury Car of the Year at the most recent What Car? Awards, the 7 Series also makes a great buy in this market. However, the caveat of luxury cars is that they come with a luxury price tag, and at £63,530 the 7 Series is likely to remain out of reach for most buyers.
The good news is that for less than a sixth of that price, you can pick up a bargain on the second-hand market. The previous 7 Series was on sale between 2001 and 2008, and while its looks divided opinions, its interior was plush and it was highly enjoyable to drive.
What budget do I need?
Like most luxury saloons, the 7 Series suffers from heavy depreciation - that's bad news if you're selling, but great if you're buying. A few thousand pounds will get you on the ownership ladder with a high-mileage example and, even if you buy a low-mileage model from 2008, you won't have to spend more than £10,000. For that price, you'll get our preferred 730d SE model.
While you might save a substantial amount on the initial purchase price, it's worth remembering that the 7 Series is a very complex car, so there's plenty that could go wrong. Servicing costs will also be expensive regardless of which model you choose, and with fuel economy not getting above 35mpg on any model, expect to spend a fair amount of time at the pumps.
What version should I go for?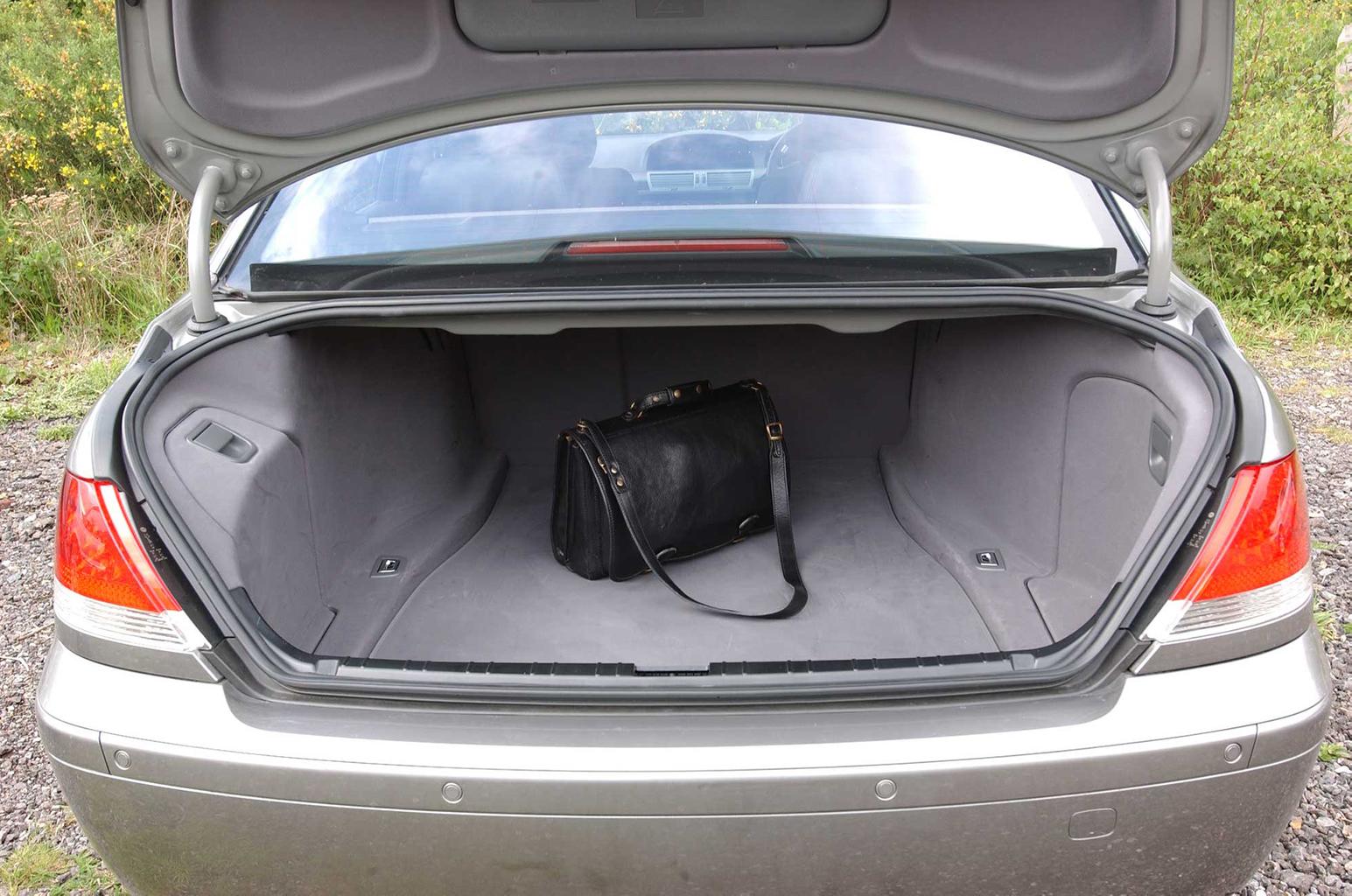 There's a good amount of choice in the BMW 7 Series range, but we'd narrow your search to either the 730i petrol or 730d diesel models. Every 7 Series model is available in both standard and long-wheelbase forms (with the latter badged as Li models), and automatic gearboxes are standard across the range.
The 7 Series offers most of the kit you're going to want as standard, including leather seats, climate and cruise control, and parking sensors. Step up to our preferred SE trim, and you'll get a built-in phone, sat nav and larger alloy wheels.
Any problems to be aware of?
By the standards of luxury cars, this generation of 7 Series is pretty reliable. The engine and suspension seldom give any trouble, but the gearboxes can fail - leading to a costly repair.
On your test drive, take the time to check that all the car's systems - and in particular the air conditioning and electronic boot release mechanism - all work as expected. If your car has the iDrive infotainment system fitted, take some time to test it out as well, as this has contributed to a fair number of problems through the years.
What next?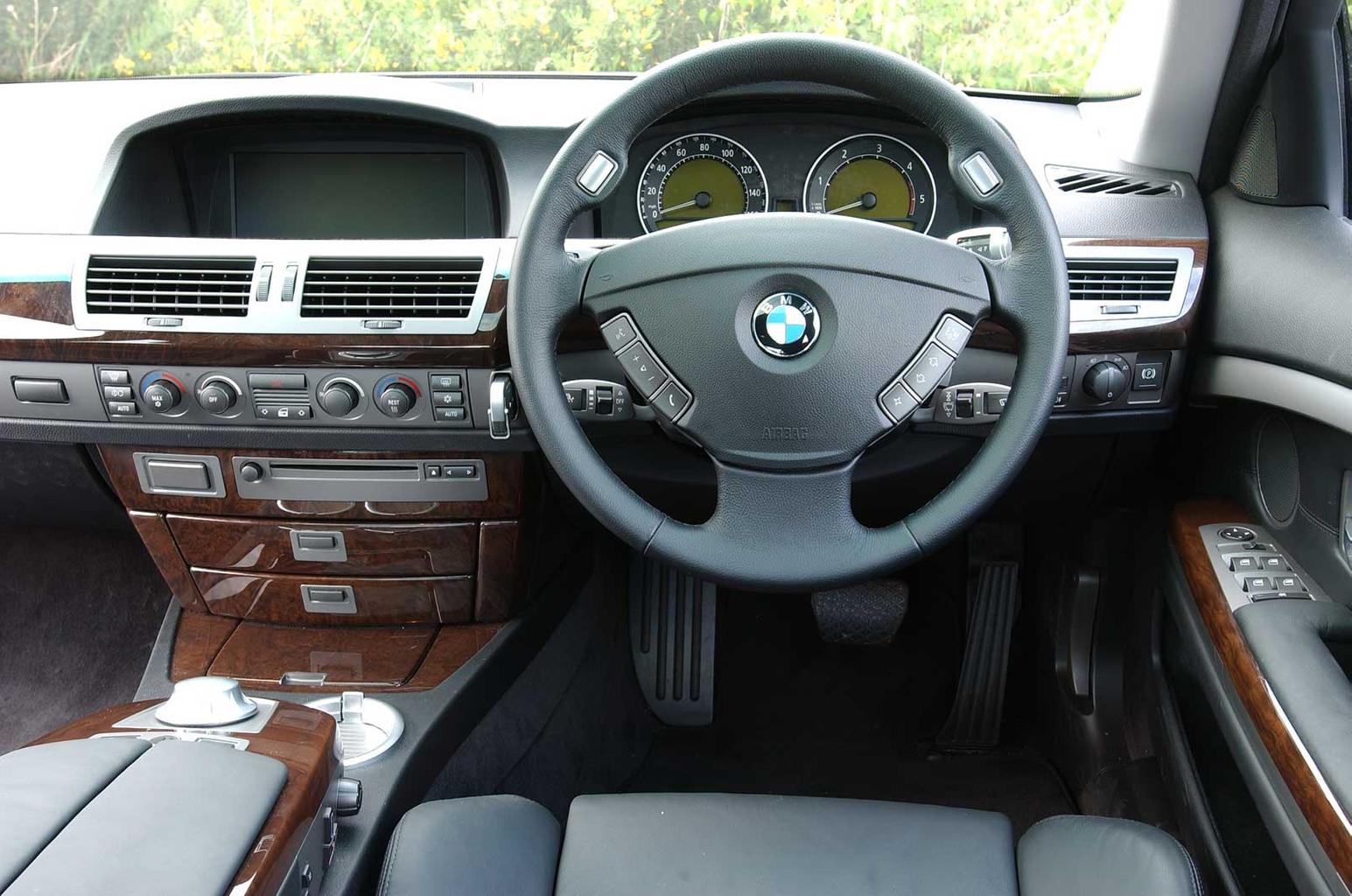 Read our full used BMW 7 Series review, or click here to read our new BMW 7 Series review.
Want to buy a used BMW 7 Series? Click here to see the used cars for sale through What Car? Classifieds.
Previous used cars of the week
---
Got a motoring question? Our experts are standing by to help, just tweet us your question using #askwhatcar
For all the latest reviews, advice and new car deals, sign up to the What Car? newsletter here