Used car of the week: Honda CR-V
The Honda CR-V is a spacious family SUV that's reliable and fairly economical - if you're looking for a used SUV, then it should be on your shortlist...
The Honda CR-V is one of the most spacious SUVs on offer today - it competes against established rivals including the Nissan Qashqai, Toyota RAV4 and Ford Kuga in what is one of the most closely fought car markets.
If your budget for a new car won't stretch to the £22,775 asking price of today's CR-V, then it's worth looking at the previous model, which was sold in the UK between 2006 and 2012. Like the current car, this CR-V majors on interior space, but it's also very comfortable for long journeys and has four-wheel drive as standard - handy if you're going to be venturing down tracks and into fields.
What budget do I need?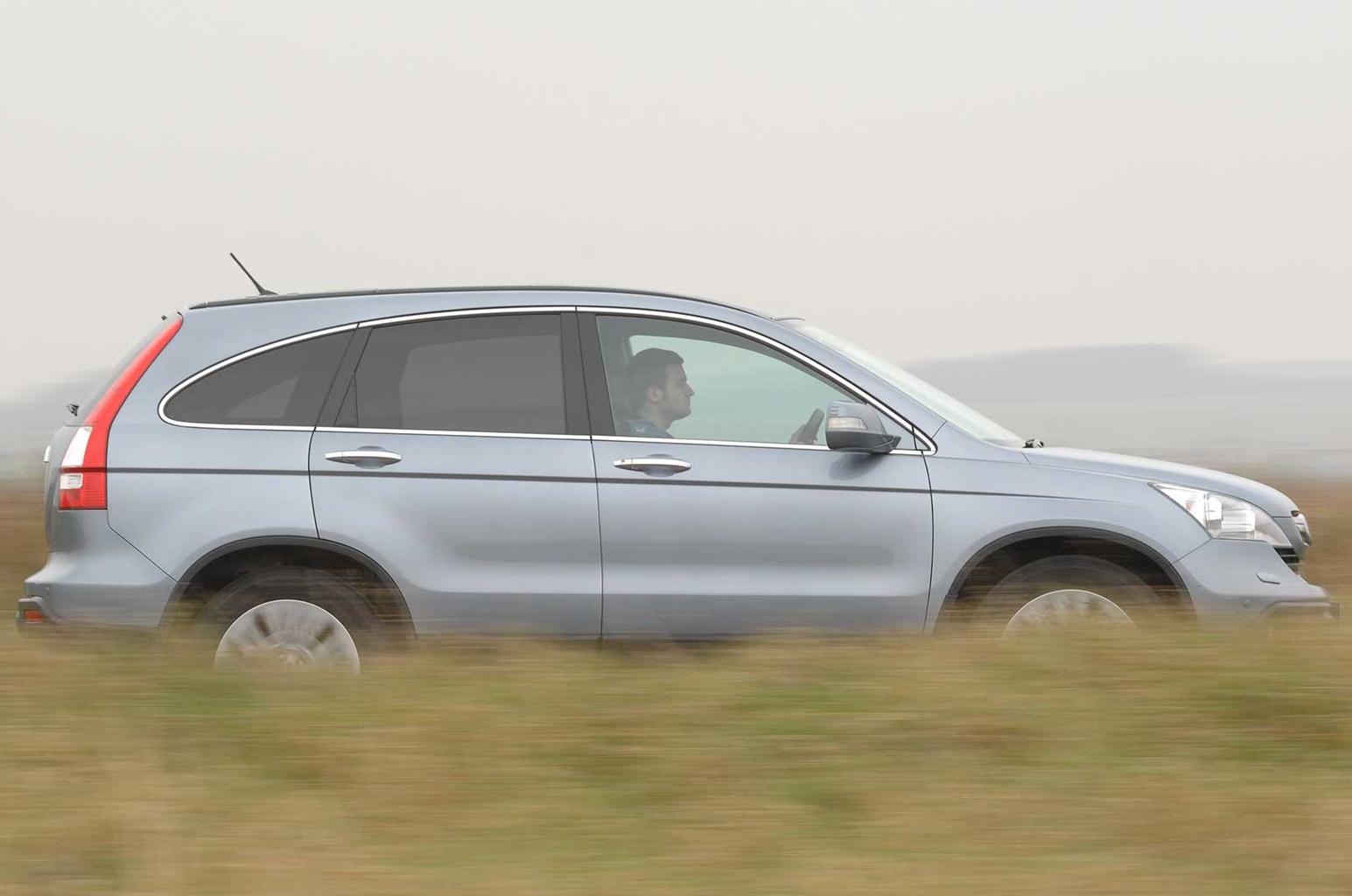 An early CR-V in basic SE trim will cost you as little as £2500, and unlike some other cars the CR-V's cast-iron reputation for reliability means that you won't spend every other weekend at the dealer. That said, we'd advise spending between £5000 and £6000 on our preferred 2.2-litre diesel version in ES specification.
If you're looking for a true top-end model, then a 2011 CR-V in EX specification - which gets you leather trim inside - will cost you from £15,000.
As with any SUV, the running costs here are going to be higher than they would be for a smaller car. If you opt for our recommended diesel model, then you should expect to see around 50mpg without trying too hard, while servicing will cost you up to £275 depending on what needs replacing. Tyres are also a common issue with the CR-V: models riding on larger wheels could need replacing after a mere 12,000 miles.
Which version should I go for?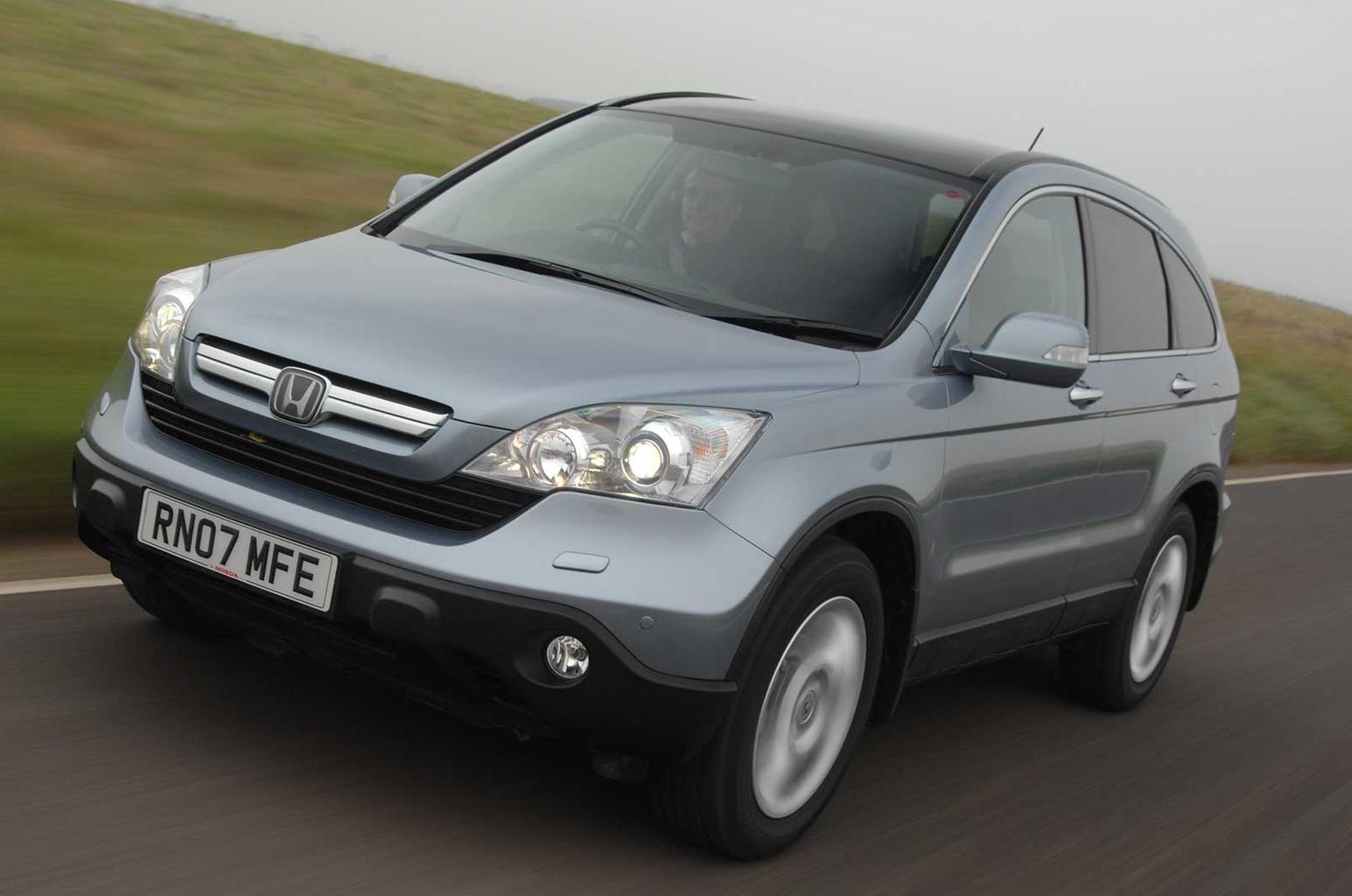 There are just two engine choices in the CR-V, a 2.0-litre petrol or 2.2-litre diesel. Which one you go for will largely depend on how many miles you're going to be doing; the diesel option offers plenty of power and is pleasingly refined, but its CO2 emissions make it surprisingly expensive to tax.
The petrol version can return up to 40mpg in daily driving (compared to the diesel's near 50mpg), so if you're doing low mileage it's likely the one to go for. The majority of buyers will opt for our recommended diesel option, though.
Every CR-V comes with air-con, alloy wheel and electric windows, but our preferred ES specification also has climate and cruise control and parking sensors.
Any problems to be aware of?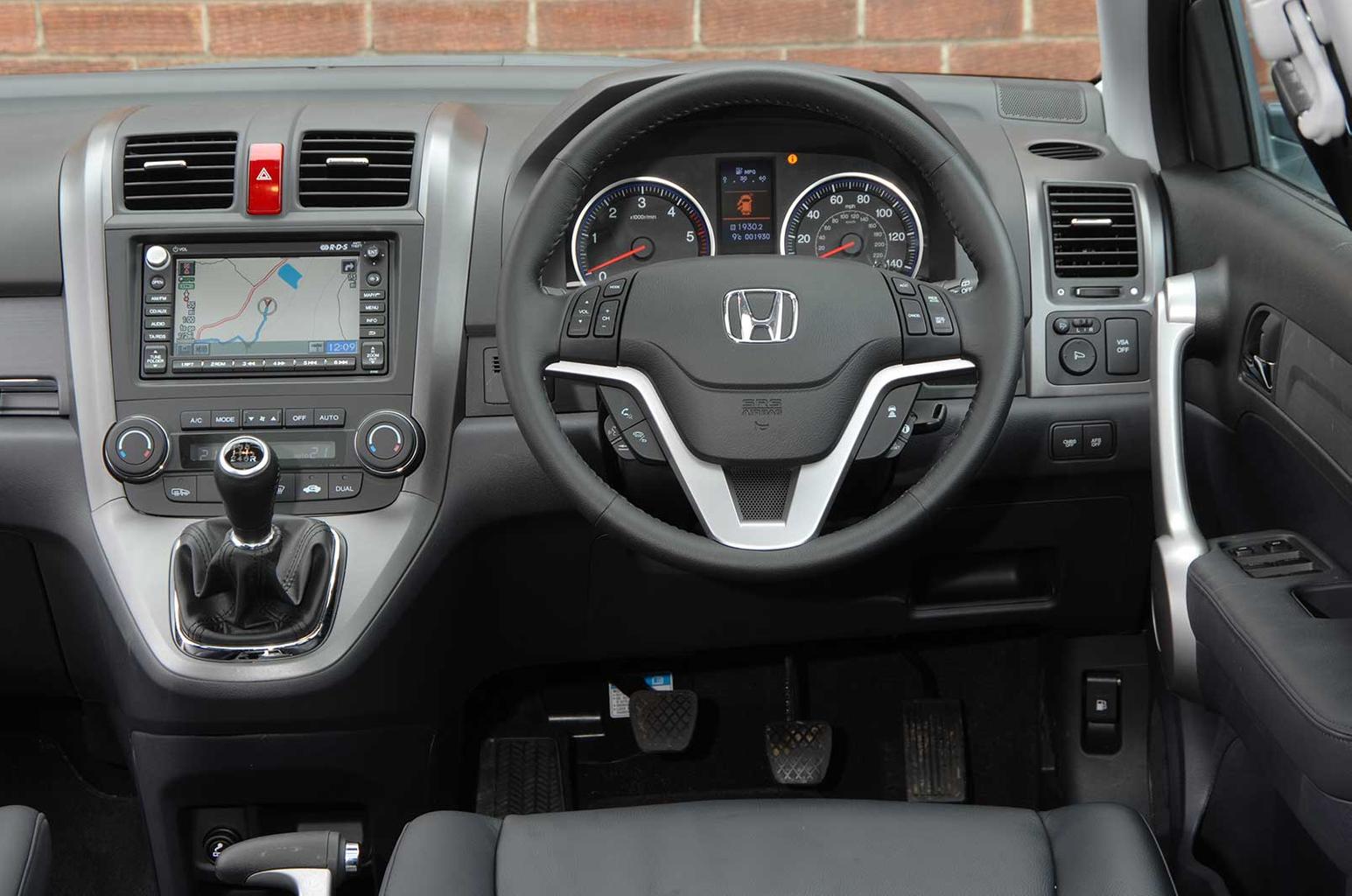 Honda has a great reputation for reliability, but there are still a few points to be aware of. Listen out for a rattling noise from behind the dashboard during your test drive - it could indicate that the clutch which controls the air conditioning pump is on its way out. Also check that the air coming from the vents is actually cold.
If you hear a rumbling from under the rear of the car, then it could mean potential problems with the differential, which should be checked out as it could be an expensive fix. That said, it could also just mean that the differential oil needs changing.
Despite four-wheel drive being standard, the car is meant primarily for use on the tarmac - so check for any off-road damage under the nose and rear of the car. The interior can also become marked easily, and the 2.0-litre petrol engine needs its valves checking every 75,000 miles or so, so make sure it's been done on any car you go to see.
Finally, a sqeaking noise from the clutch on manual models means it could need replacing.
What next?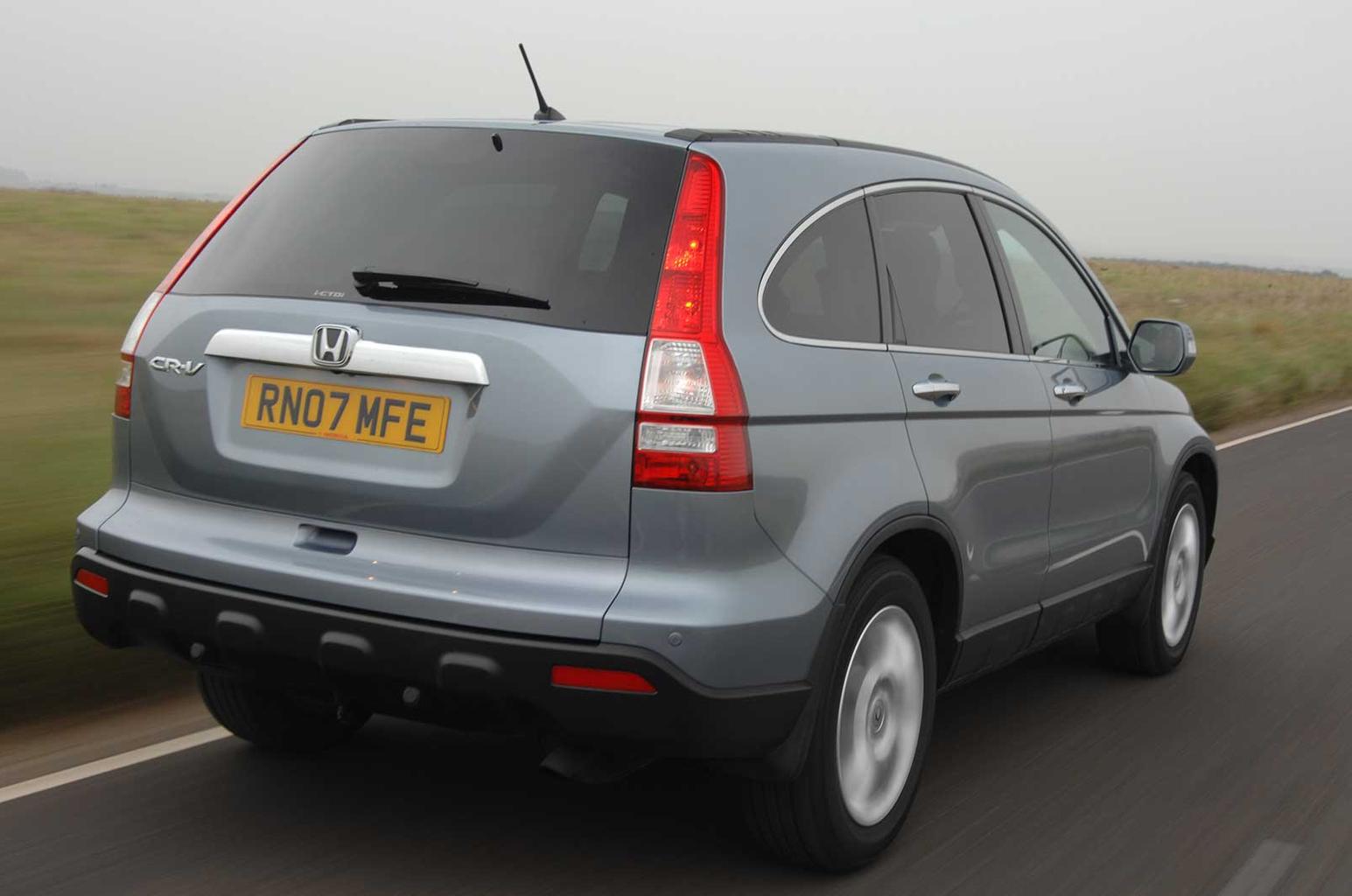 Read our full used Honda CR-V review, or click here to read our new Honda CR-V review.
Want to buy a used Honda CR-V? Click here to see the used cars for sale through What Car? Classifieds.
Previous used cars of the week
---
Got a motoring question? Our experts are standing by to help, just tweet us your question using #askwhatcar
For all the latest reviews, advice and new car deals, sign up to the What Car? newsletter here