Used car of the week: Honda Jazz
Want a small car with big space? The Honda Jazz could be right up your street, provided you can live with its unsettled ride...
Never has the saying that big things come in small packages been truer than with the Honda Jazz. Despite being shorter than a Ford Fiesta, it has space inside to beat larger cars like the Ford Focus, and its practical interior means there's plenty of space for both the family and their luggage.
This really is a clever little car. It's got seats which cantilever up and down when you lower the backrests so they lie completely flat, and their bases flip up so you can fit bikes or other large items across the car. Add light steering and a raised driving position into the mix, and the Jazz is a versatile urban companion.
On the downside, its firm suspension jostles you around, there's plenty of wind noise on the motorway and its steering can be vague. Rivals like the VW Polo or Skoda Fabia will be more rewarding to drive.
What budget do I need?
A new Jazz will set you back £13,645, but getting onto the ownership ladder with this second-generation model (built between 2008 and 2015) will only cost you £2500 - for that money, you'll get an early 1.2-litre petrol car with high mileage. At the other end of the scale, a low-mileage hybrid model from 2015 will command a price of around £13,000.
Somewhere in the middle, though, is our recommended 1.4-litre petrol car in ES-T specification, and for a 2013 car which has covered around 24,000 miles you'll need £7000 saved up to buy privately, or £8000 if you want to buy from a dealer. Fuel economy from both the 1.2 and 1.4-litre petrols is good, while the hybrid returns a claimed 62.8mpg.
Tax bills will be small, too, and servicing costs are cheap, plus Honda dealers have a strong reputation for customer care and quality. Insurance is expensive compared to rivals, though.
What version should I go for?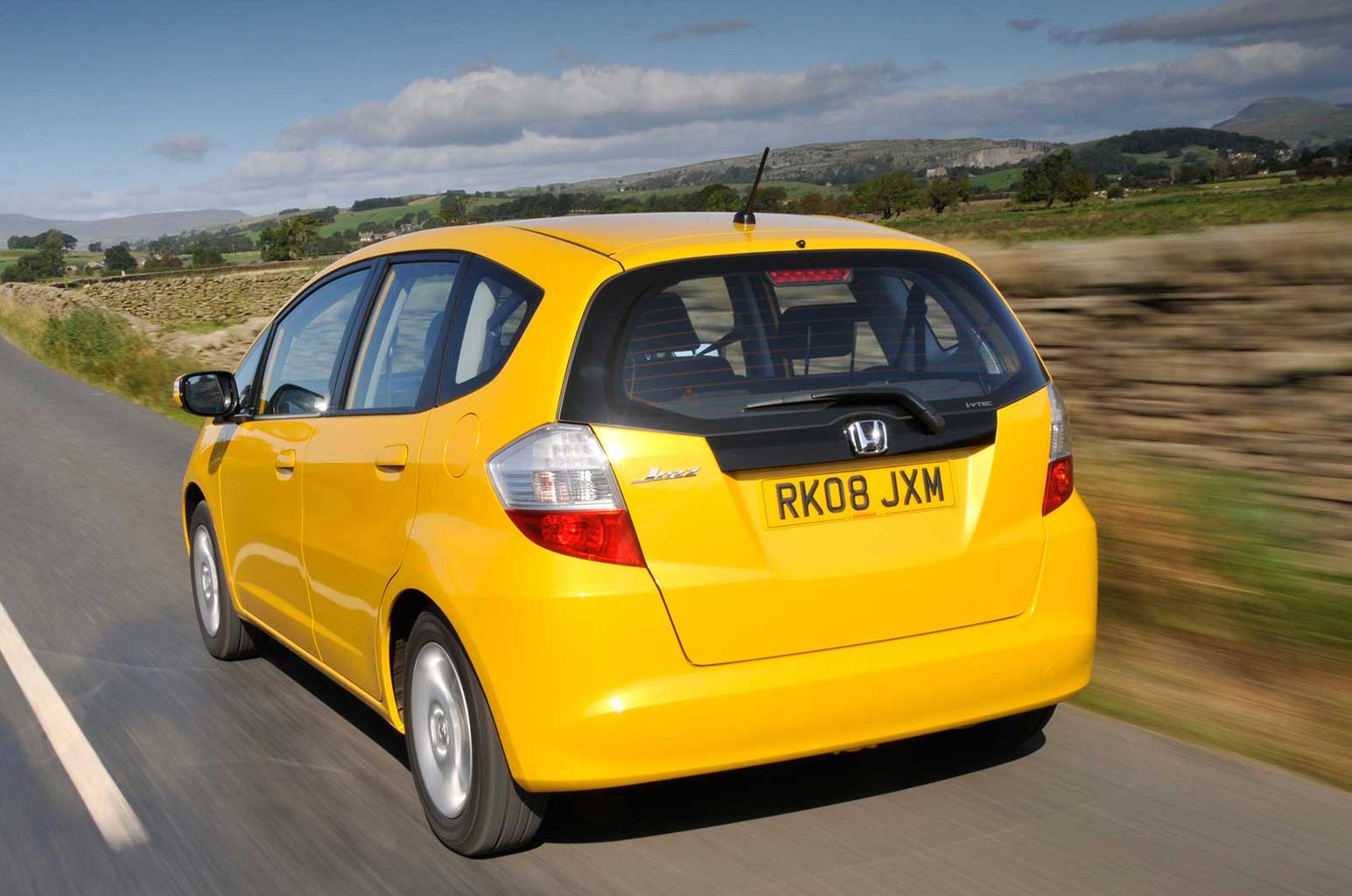 We'd avoid the 1.2-litre petrol engine as it feels underpowered, and instead go for the 1.4-litre version. A five-speed manual gearbox is standard, and we'd avoid the alternative i-Shift automatic gearbox because it can cause the car to lurch around. A smoother CVT-7 automatic was introduced in February 2011, so if you're looking for an automatic car this is the one to go for.
ES-T specification should get you most of the kit you're going to want.
Any problems to be aware of?
Honda Jazz owners are renowned for taking good care of their cars, and that's why there are so many good examples to be found on the used car market. It is worth looking for parking damage, though, such as scuffed alloy wheels - and make sure your car has a full service history.
The Jazz was facelifted in 2011, and as well as new looks the upgrades also improved the fuel economy and suspension and steering systems.
In terms of common problems, the early i-Shift automatic gearboxes are more likely to need a fluid service than the later CVT-7 alternatives, and if this isn't carried out it can lead to clutch damage. Water leaks are also fairly common in the boot and underfloor storage area, although a new seal should fix the problem.
There are also a few recalls to be aware of - cars built between September 2009 and May 2010, for example, were fitted with steel rather than alloy wheels, and were recalled to have their wheels replaced due to tyre sidewalls being damaged. A larger recall involved the Jazz's headlights being examined due to not illuminating correctly. In either case, make sure any car you're thinking of buying has had any repair work carried out.
On the whole, the Jazz is very reliable, and although it gets through consumable items like wiper blades and brake pads quicker than other small cars, its lighter on other items like bulbs, brake pads and brake fluid.
What next?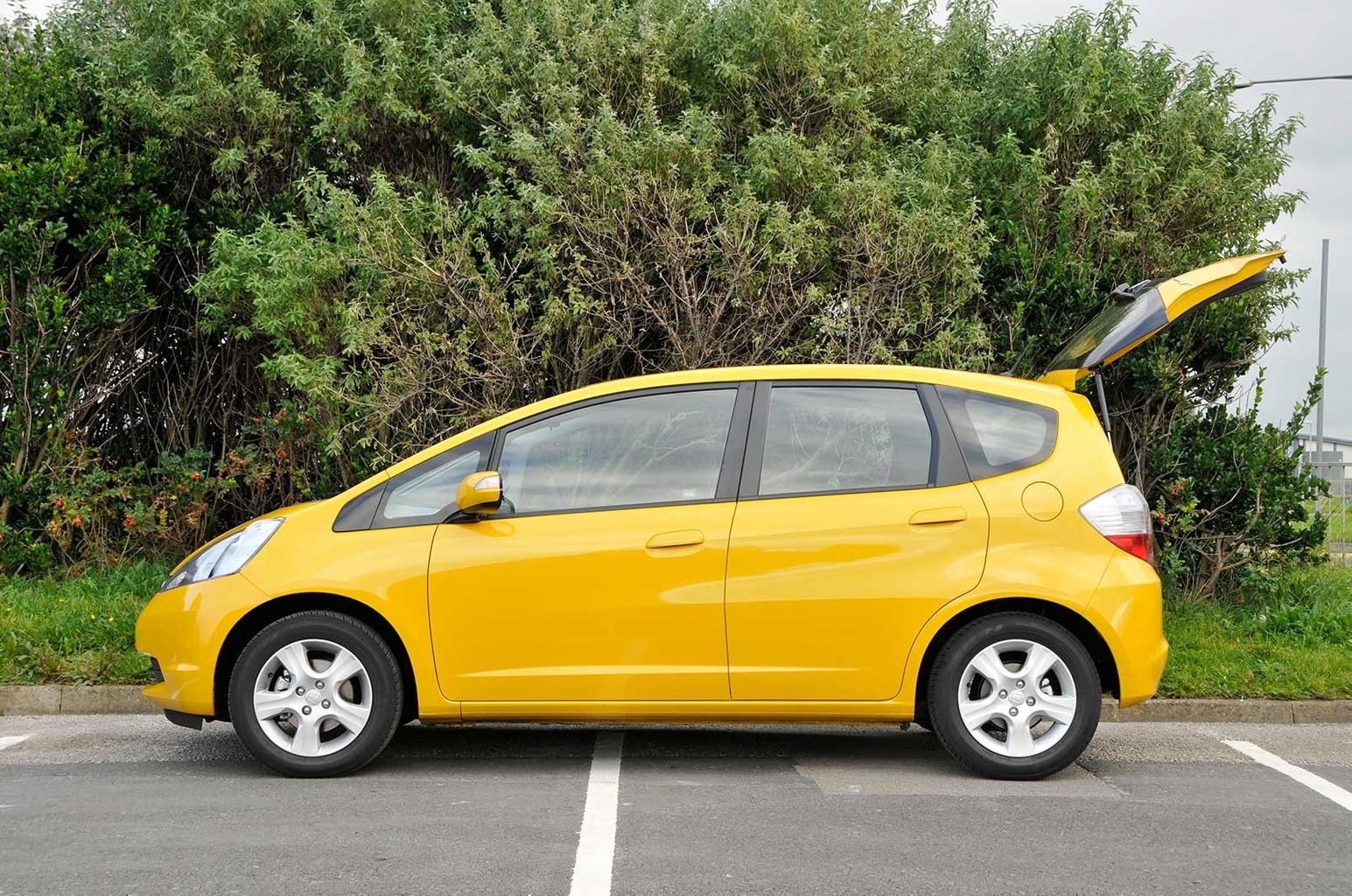 Previous used cars of the week
---
Got a motoring question? Our experts are standing by to help, just tweet us your question using #askwhatcar
For all the latest reviews, advice and new car deals, sign up to the What Car? newsletter here