Used car of the week: Kia Sorento
The second generation Kia Sorento is a comfortable, family-friendly large SUV that comes with the added reassurance of a seven-year manufacturer's warranty...
The 2010-2015 Sorento was one of the first Kia models that squared up well against European rivals, especially if you choose a car with the quiet yet powerful 2.2-litre diesel engine.
Although it shows its off-roader roots by wallowing and rolling about a fair bit on winding roads, the diesel engines have proved reliable and it's great value for money, offering a high level of standard equipment. If space is your priority, the Sorento is well worth considering because it can seat seven adults in comfort and swallow their luggage, too.
Upmarket alternative seven-seaters, such as the Audi Q7 and Land Rover Discovery, have better handling, but they'll be much pricier to buy.
The Hyundai Santa Fe is another option that shares many parts with the Sorento, but it comes with two years less warranty, making it less appealing as a second-hand buy.
If you want a Kia Sorento, but can't afford a brand new one, it's worth considering the previous generation model. Read on to find out how much you should pay for a used Kia Sorento and which model to choose.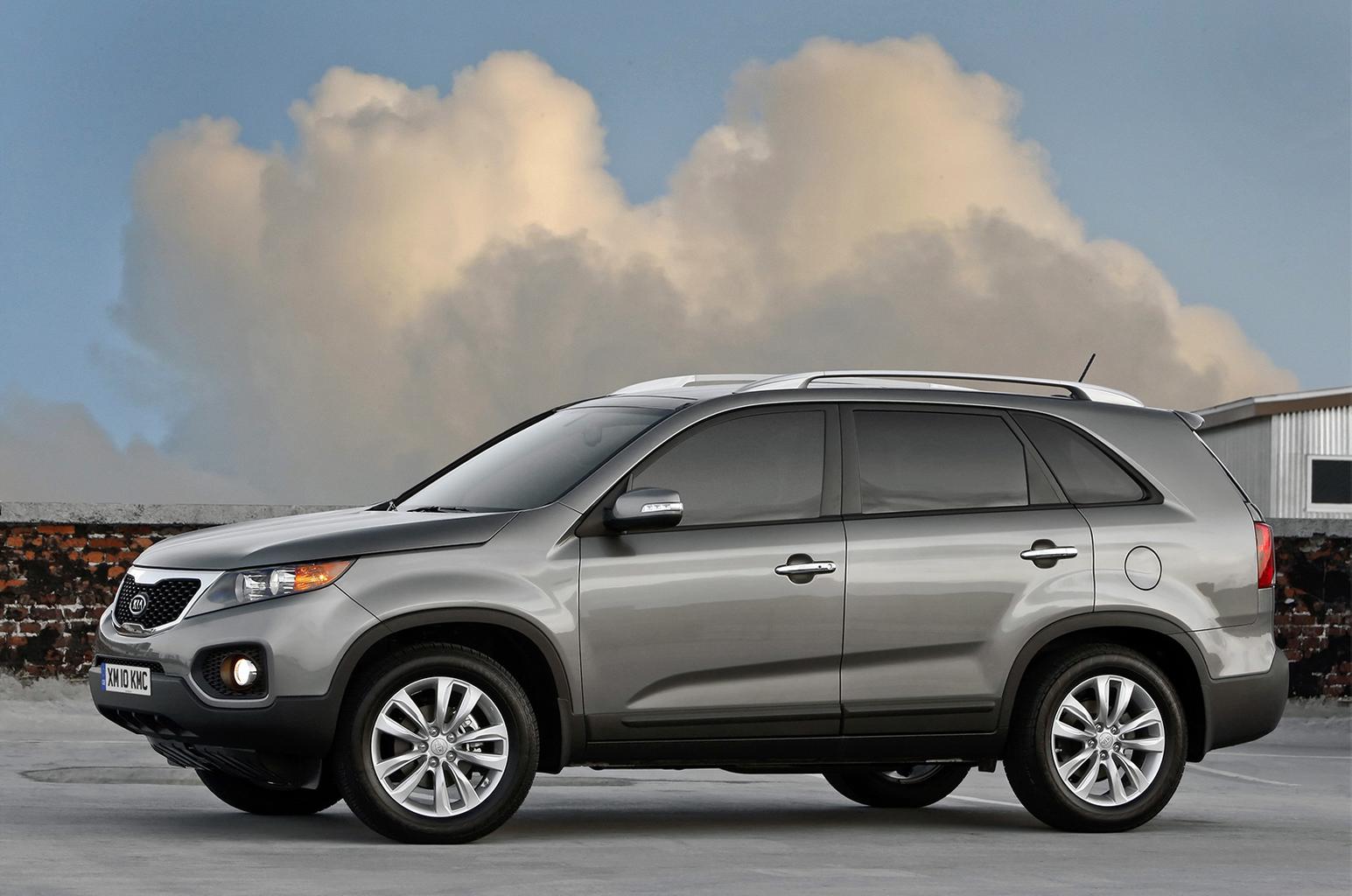 What budget do I need?
You can pick up a high-mile 2010 2.2 diesel Kia Sorento for as little as £6500, but we'd recommend stretching the budget to £12,000 to get a 2012 model which will have some manufacturer's warranty remaining.
The Sorento was given a facelift and engine tweak that improved efficiency in 2013, and these cars are the most desirable. Expect to pay £13,000 for a facelifted model with around 60,000 miles under its belt.
It's important to check that any potential purchases have been fully serviced in line with the car maker's directions to ensure the warranty will be valid.
We'd avoid the thirsty 2.4-litre petrol-engined versions and stick with the diesels. Running costs are fairly high even then, with real world fuel economy likely to be around 35mpg and car tax costing around £200 a year.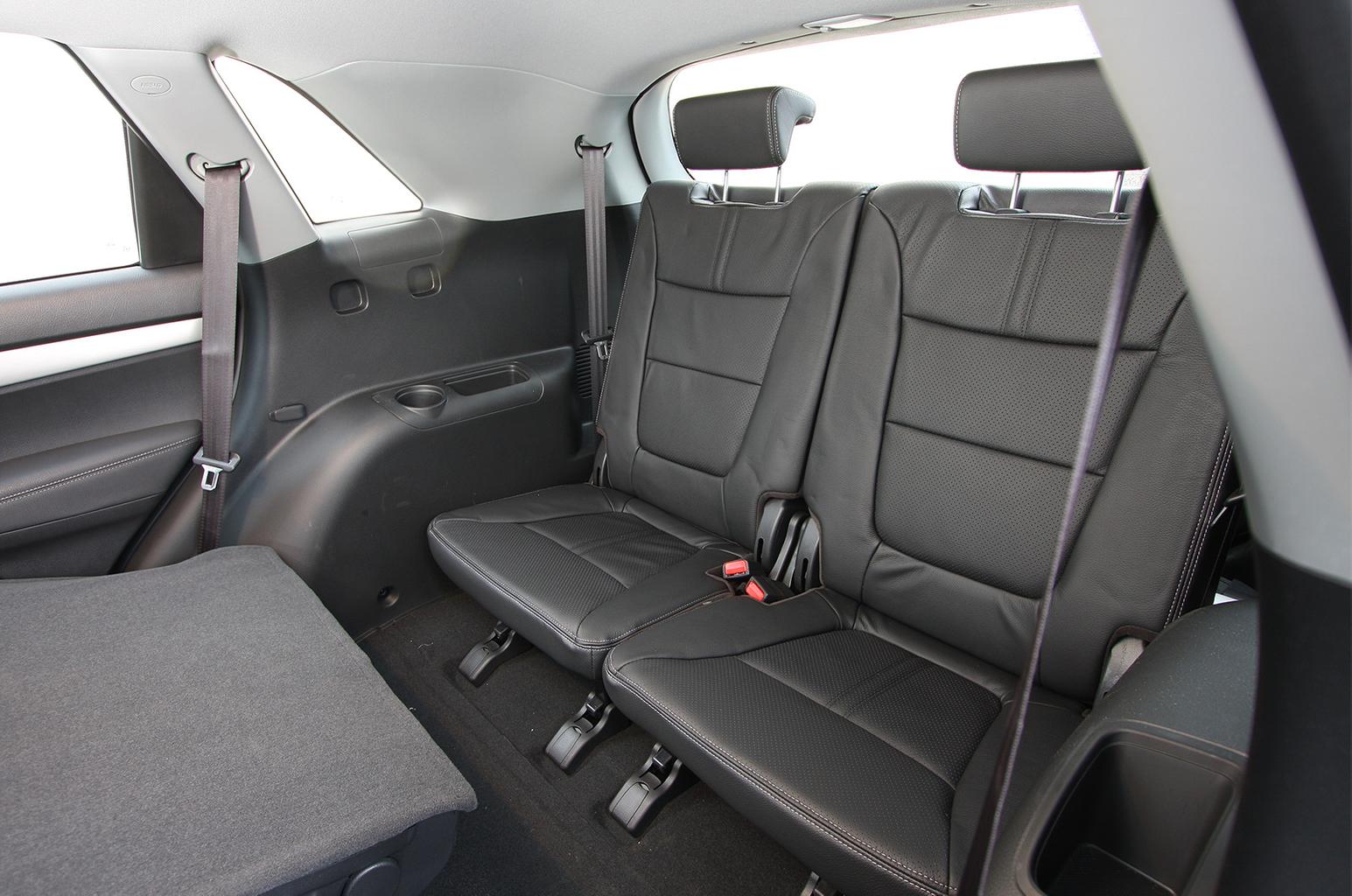 What version should I go for?
Three Sorento models were offered new: 2.0 and 2.2 diesels and a 2.4 petrol. The smaller diesel could only be had with front-wheel drive and five seats, so most people opted for the 2.2 diesel with seven seats, and that would still be our preferred choice.
Trim levels range from 1 to 4, with 2 and upwards offered as KX versions, meaning they have four-wheel drive as well as dual-zone climate control, leather upholstery, heated seats and rear parking sensors.
If you want all the bells and whistles, the latest KX-4 versions come with a host of kit including a self-parking system.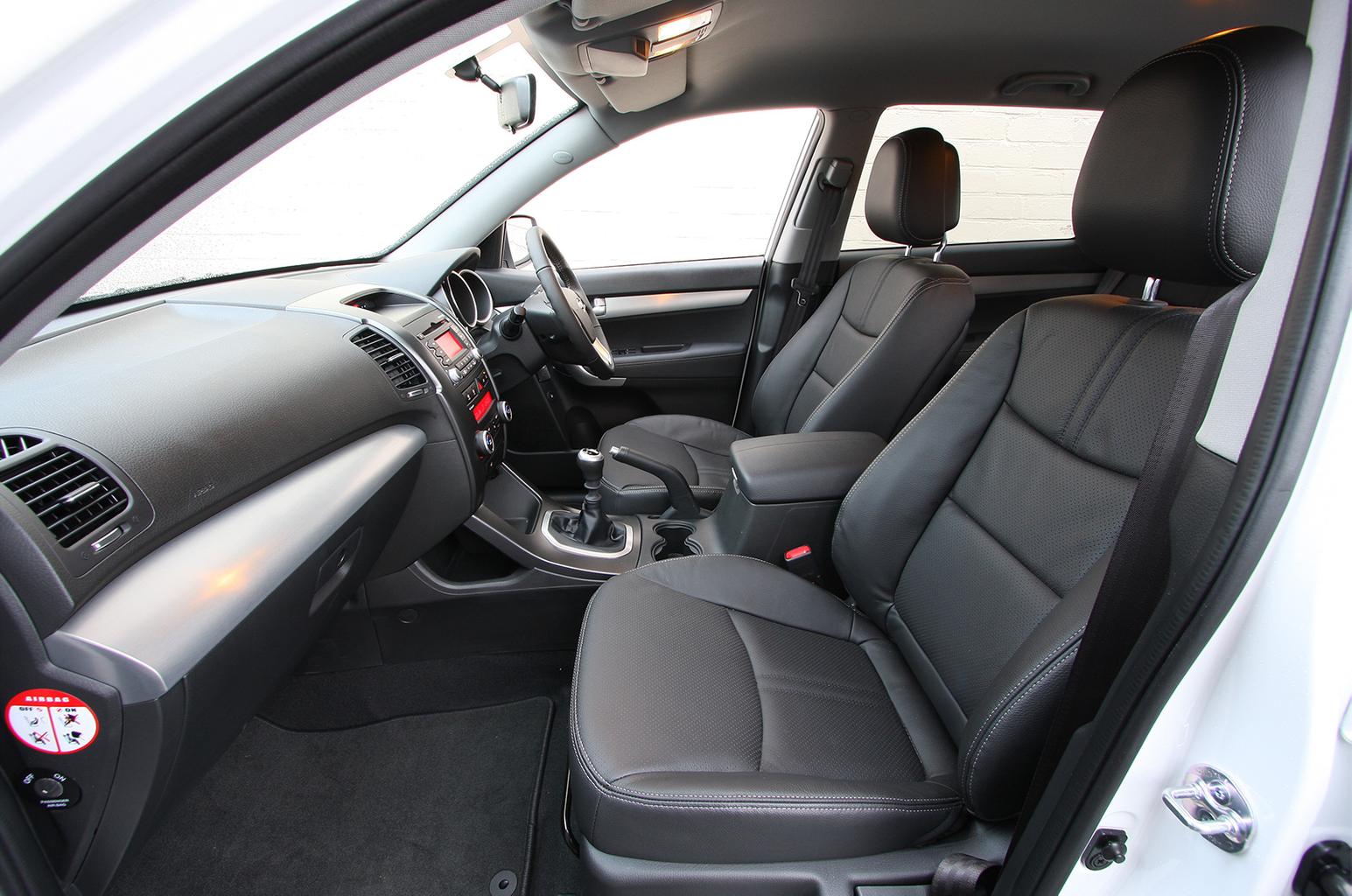 Any problems to be aware of?
While the 2.2 diesel engine has proved impressively robust, the manual gearbox is more prone to wear and tear than the automatic, so we'd recommend finding a car with an auto 'box, especially if you're going to use your Sorento for towing.
Although most Sorentos won't have ventured off the Tarmac, it's worth checking for signs of off-road use, such as scuff marks on sills and excessive mud on the underside of the car.
The spare wheel is stored under the boot floor and is prone to theft, so check that it's there and consider fitting a secondary locking mechanism to keep it safe.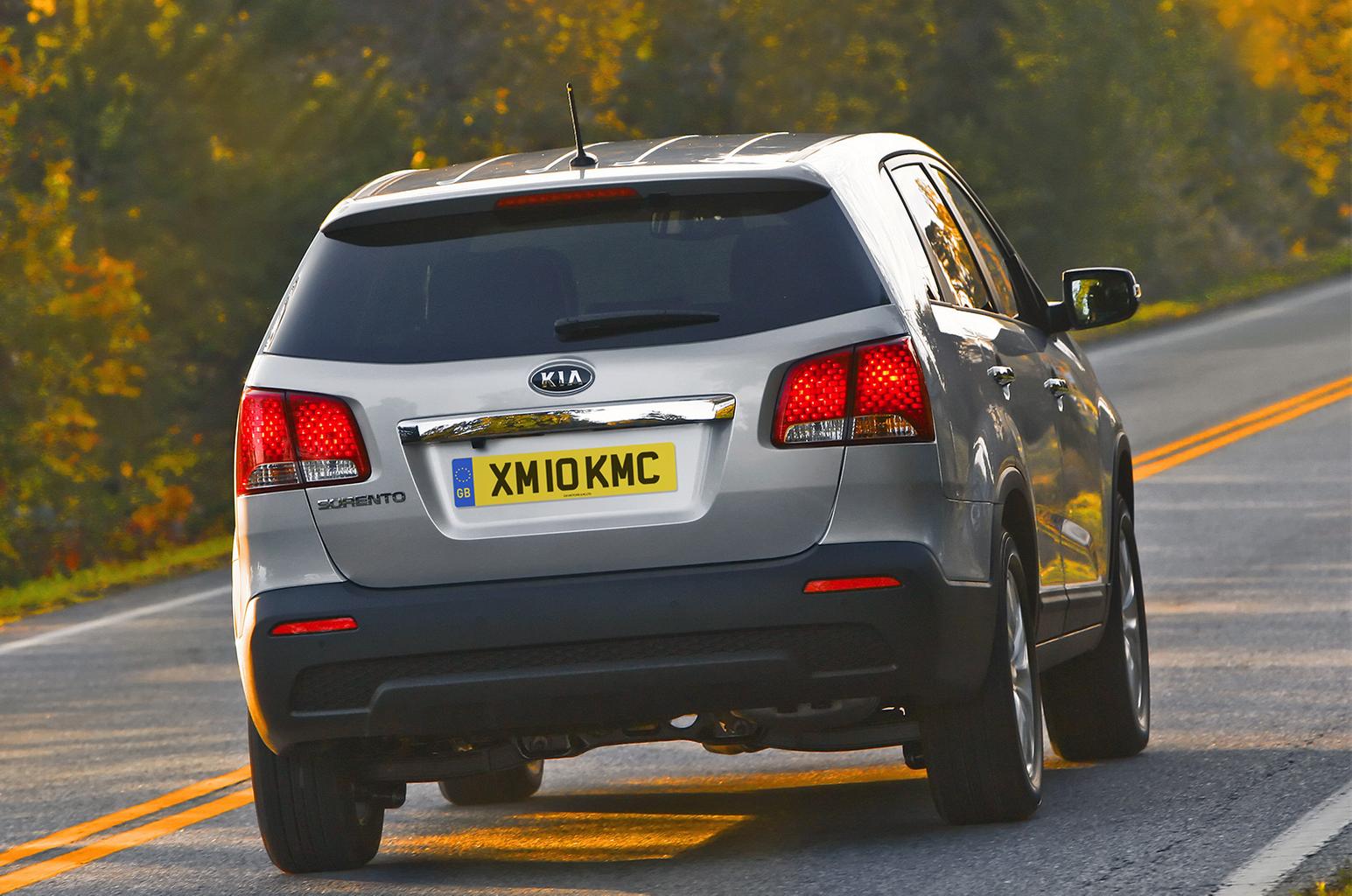 Previous used cars of the week
---
Got a motoring question? Our experts are standing by to help, just tweet us your question using #askwhatcar
For all the latest reviews, advice and new car deals, sign up to the What Car? newsletter here