Used car of the week: Mercedes C-Class
If you're thinking of buying a used executive saloon, and comfort is your top priority, then the Mercedes C-Class is a solid choice...
The Mercedes C-Class is the used car our readers have searched for the most in the past week.
Competing in the crowded small executive car market, and against well established rivals like the BMW 3 Series and Audi A4, is no easy feat. This version of the C-Class made a good case for itself, though, with smart styling, a broad engine range and solid build quality.
This third-generation version of the C-Class, launched in 2007, has a more aggressive appearance than its predecessor, and it quickly gained a reputation for being one of the most comfortable choices on the market. In 2011 the C-Class received a significant facelift, which brought changes to the interior and exterior styling - something that's worth bearing in mind if you're thinking of buying one.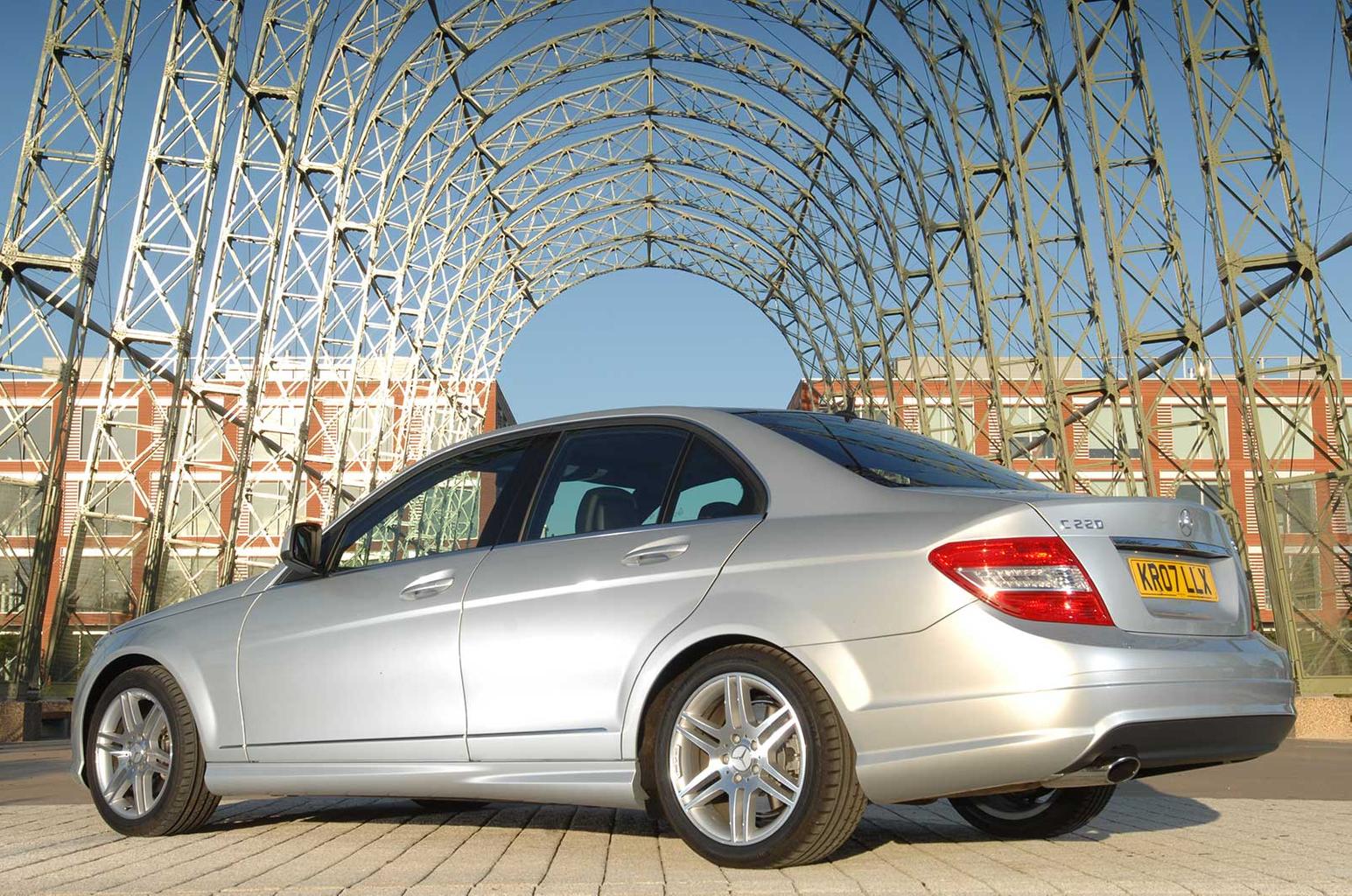 What budget do I need?
Pre-facelift versions of the C-Class can cost from as little as £5000, but for a post-facelift version you'll be looking at around £8000, with higher-powered versions edging closer to the £10,000 mark. The last cars from this generation will still set you back close to £20,000, and the powerful AMG versions much more than that.
Our favourite C220 CDI version in SE specification can be had for around £11,000 - for that price you'll be getting a car with less than 50,000 miles on the clock.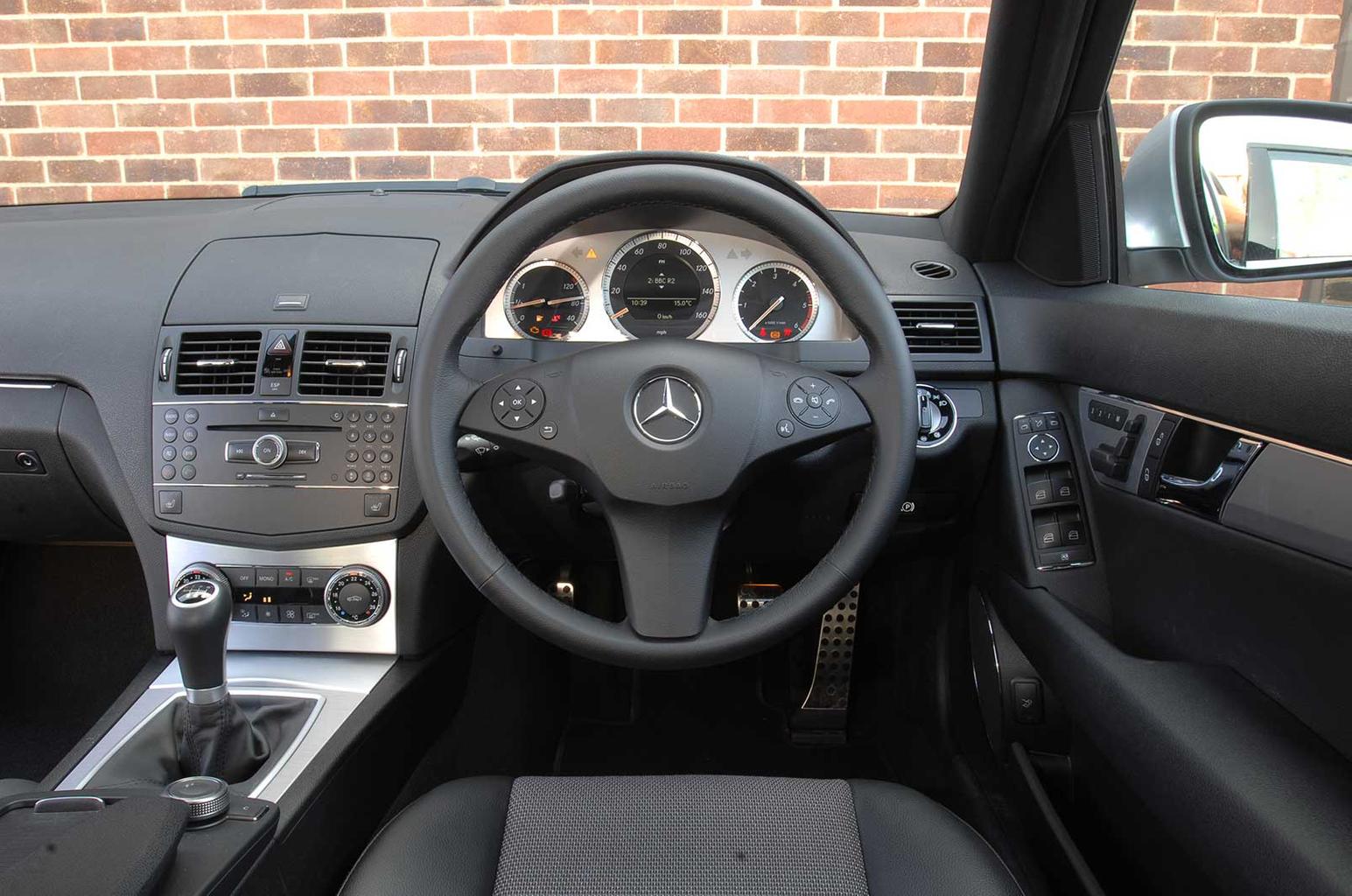 Which version should I go for?
To keep your potential running costs as low as possible, we'd recommend going for the C220 CDI. This 2.1-litre diesel version of the C-Class should allow you to get close to its claimed 68.9mpg in real-world driving conditions, while its CO2 emissions of 109g/km will keep costs down for company car tax payers.
If value for money is what you're after, then consider one of the C180 petrol models. These are some of the cheapest ways into C-Class ownership and have proven to be economical and refined. There's no need to look past entry-level SE trim, either, as air conditioning, Bluetooth connectivity and alloy wheels are all standard.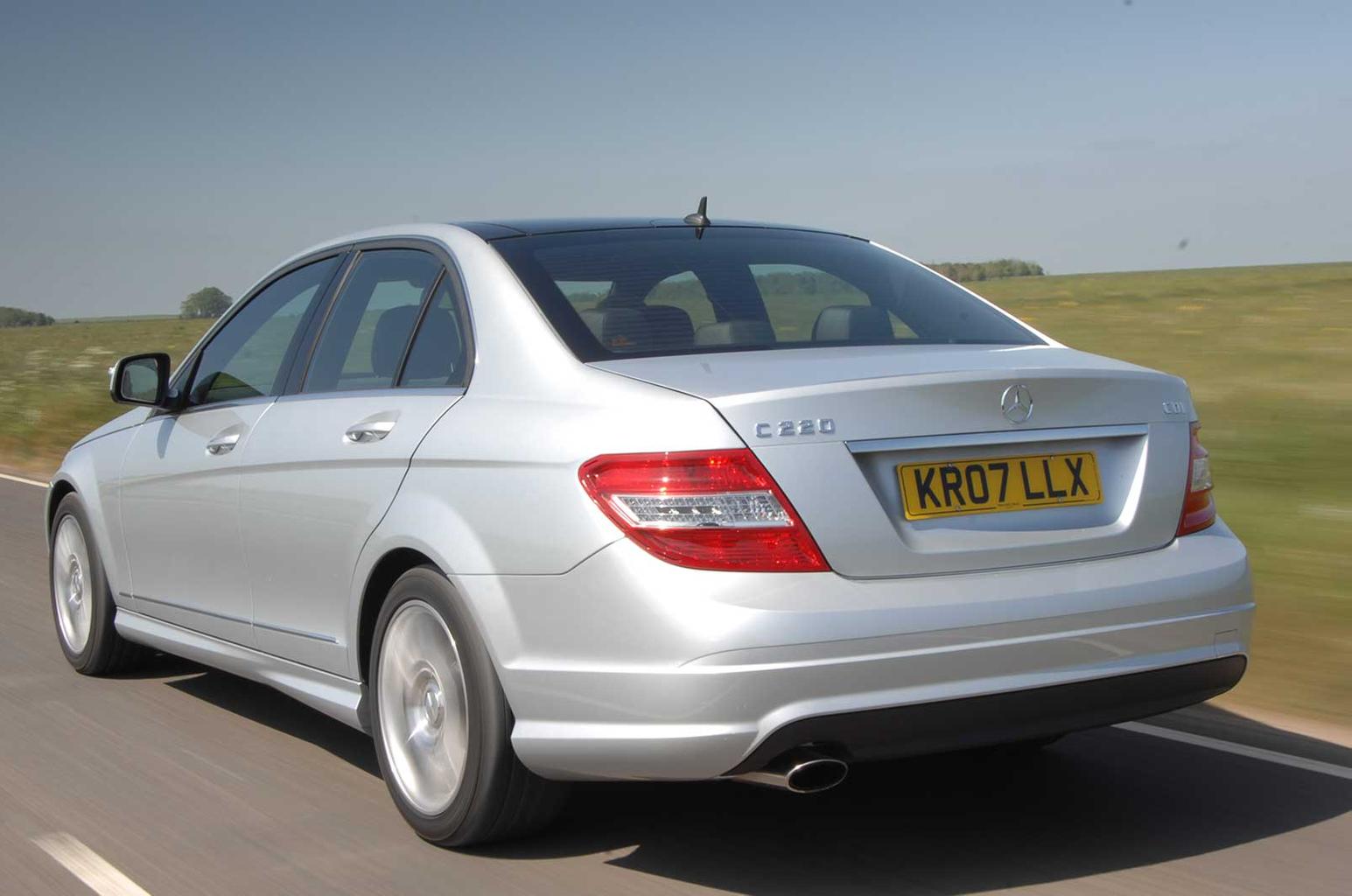 Any problems to be aware of?
Rust can be a big problem for C-Class models, so make sure you look thoroughly around any car that you go to view. Also check the operation of the wing mirrors because they are known to be problematic and can be expensive to replace.
Other problems reported by owners include leather seats bursting their seams, and issues with Mercedes' COMAND infotainment and navigation system - so as always, make sure it all works as expected when you go for a test drive. When on the road, listen for noises from the seven-speed automatic gearbox (if fitted) as a clunking noise can indicate a faulty transmission valve, which could cost as much as £3000 to replace.
Generally speaking, the C-Class doesn't have a good record for reliability, and it gets through consumable items like bulbs and brake pads faster than its rivals.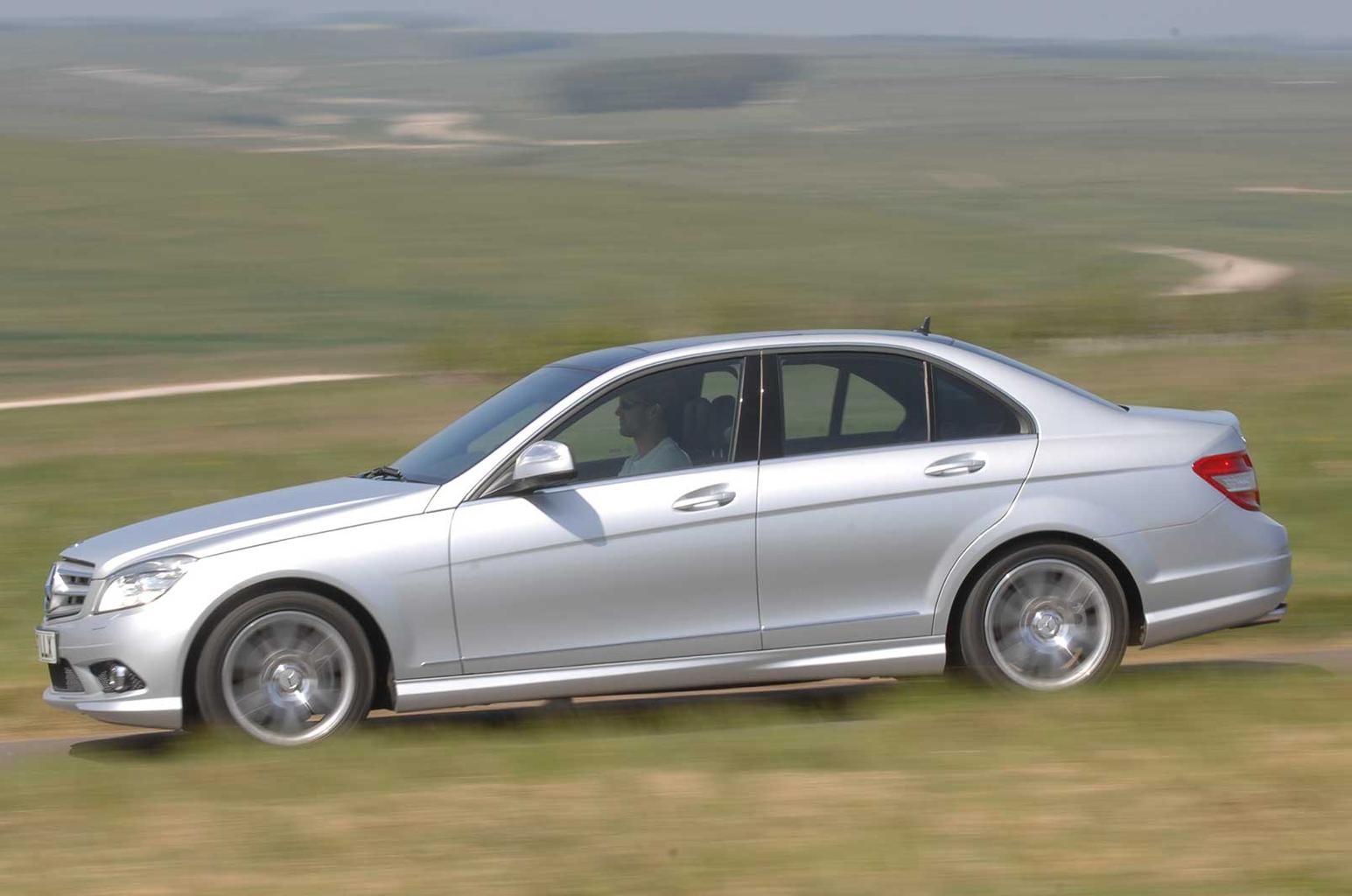 What next?
Click here to read our full Mercedes C-Class used car review, or click here to read our new Mercedes C-Class review.
Want to buy a used Mercedes C-Class? Click here to see the used cars for sale through What Car? Classifieds.
Previous used cars of the week
VW Golf***
Got a motoring question? Our experts are standing by to help, just tweet us your question using #askwhatcar
For all the latest reviews, advice and new car deals, sign up to the What Car? newsletter here