Used car of the week: Nissan Note
If you need a small car with big space inside, then the Nissan Note could suit you perfectly...
Small, family friendly hatchbacks don't come much better than the Nissan Note. It's spacious and practical inside, easy to maneuver around town, and Nissan's record in reliability means you shouldn't find too many problems, even on well used examples.
Other small hatchbacks from this era, like the Fiat Punto or Peugeot 207, are only slightly smaller than the Note, which makes this car's people carrying abilities all the more impressive. Its boxy shape, high roofline and upright seating help to maximise space for passengers, while the reasonably large boot can take care of most of your luggage - and there are plenty of storage cubby holes dotted around inside, too.
Aside from some engine refinement issues, the Note is relatively nice to drive, with composed handling and accurate steering. A Honda Jazz is even cleverer inside, though, and if you're looking for something larger then the Citroën C3 Picasso is another practical MPV.
What budget do I need?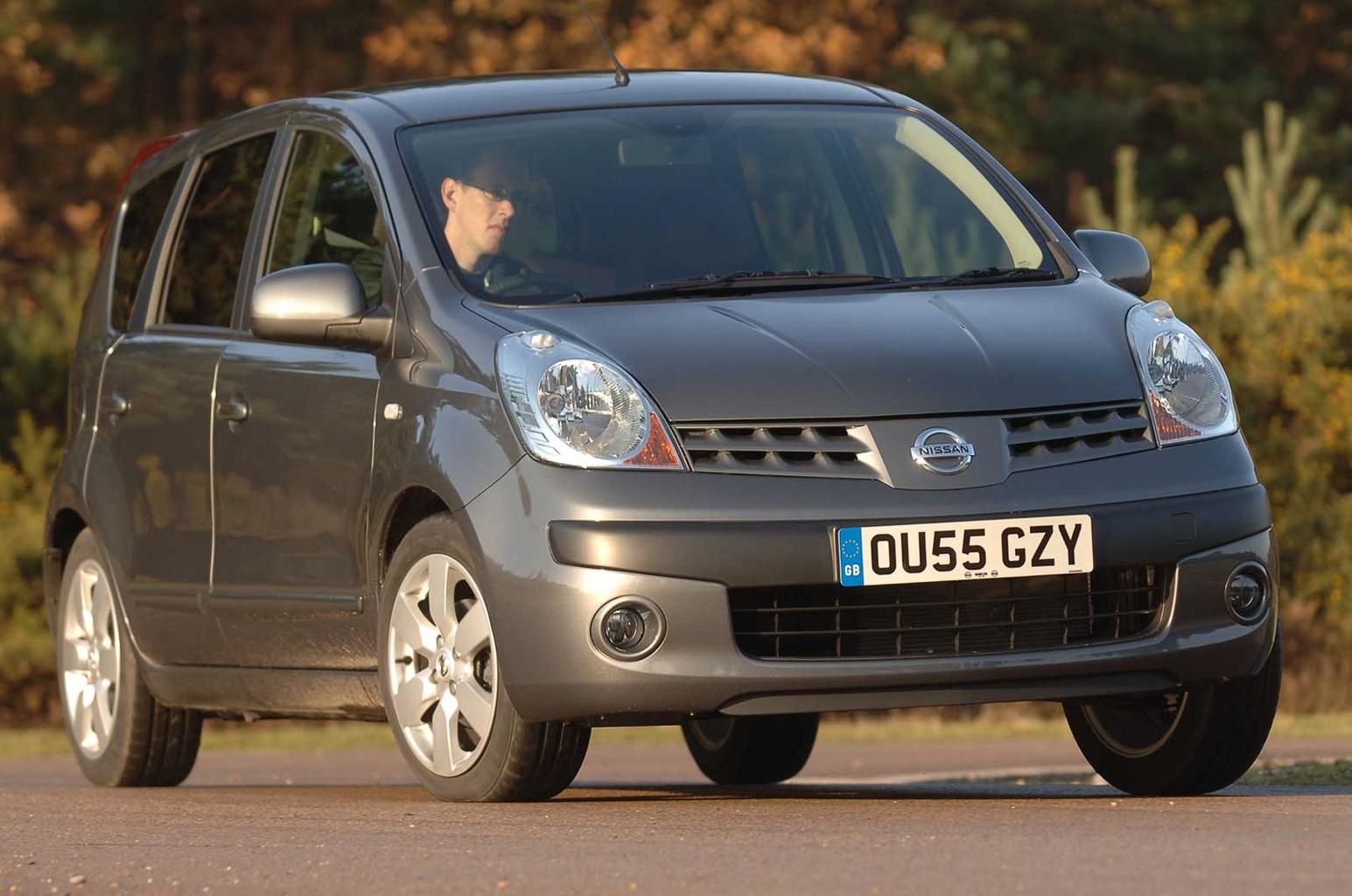 The current Nissan Note is priced from £10,995, but the good news is that you can pick up one of the first-generation cars, which were on sale between 2006 and 2013, for as little as £1500. That will get you an early petrol-powered car which has covered more than 100,000 miles. If you can stretch to about £8000, you'll get a 1.6-litre petrol version with an automatic gearbox and less than 10,500 miles on the clock.
Our favourite version of the Note, though, is the 1.6 petrol in Acenta trim and with a manual gearbox, and that will set you back about £6000 if you buy from a franchised dealer. For that price, you'll get a car from 2011 with relatively little mileage.
Both the 1.4-litre and 1.6-litre petrol engines are economical, and most Notes emit little CO2 which makes them tax friendly. There's also a 1.5-litre diesel, which can return up to 62.8mpg if you buy one from post-2008. Insurance is higher than other cars in this class, but servicing costs are comparable with rivals.
What version should I go for?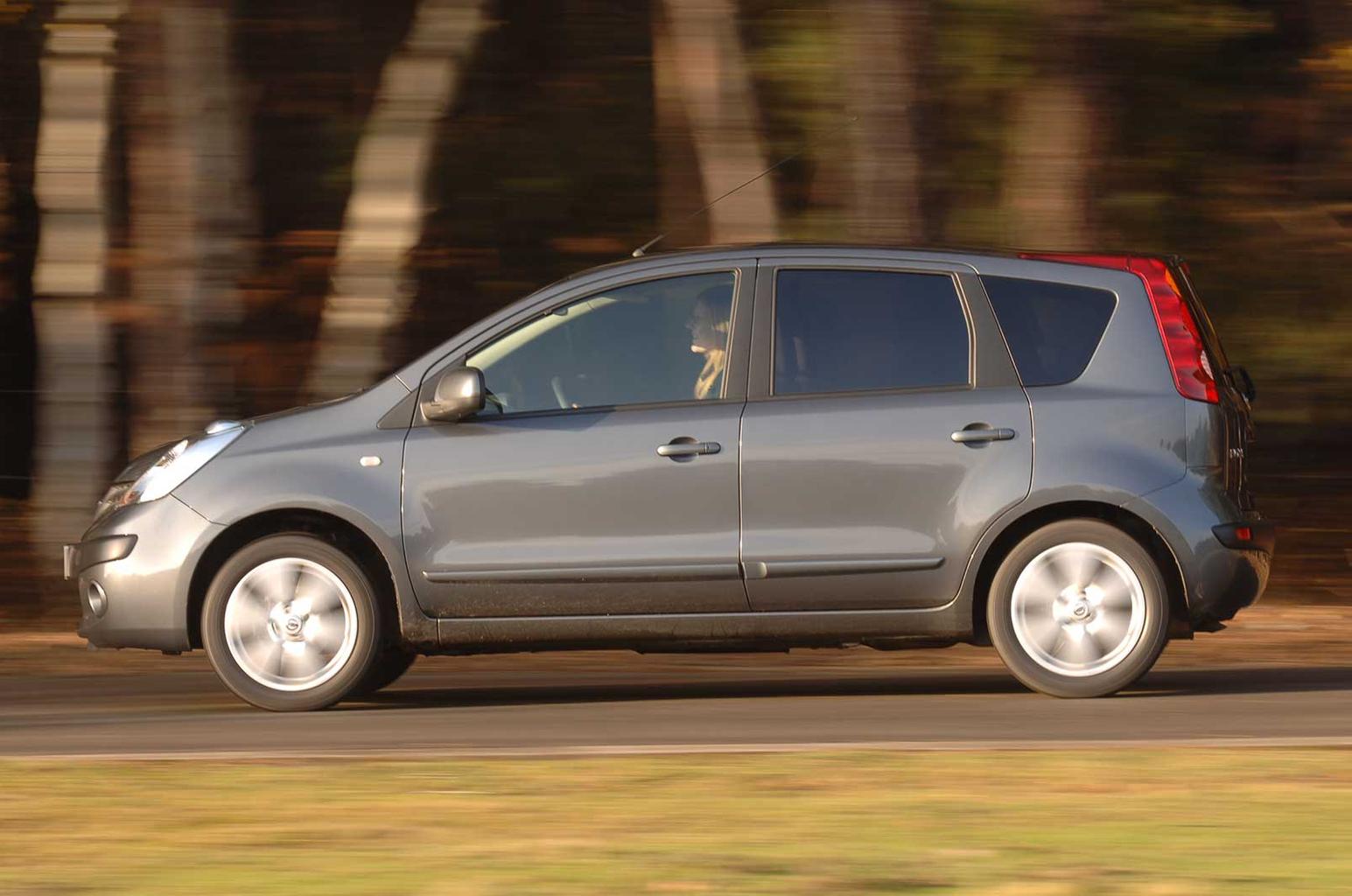 We'd avoid the 1.4-litre petrol as it feels underpowered, and instead go straight for the more powerful 1.6, which offers resonable performance but does need to be revved hard to perform.
Of the two 1.5-litre diesels on offer, we'd go for the higher output 102bhp version, which was dropped after 2008. Make sure you're going to be doing enough miles to justify a diesel first, though.
There are three trim levels to choose from, either dubbed S, SE and SVE or Visia, Acenta and Tekna depending on which side of the 2008 update you buy. We'd choose the SE or Acenta cars, which come with air conditioning, alloy wheels and electric rear windows, but if you want more luxury than the SVE or Tekna cars add climate control, automatic wipers, parking sensors and a CD multichanger.
Any problems to be aware of?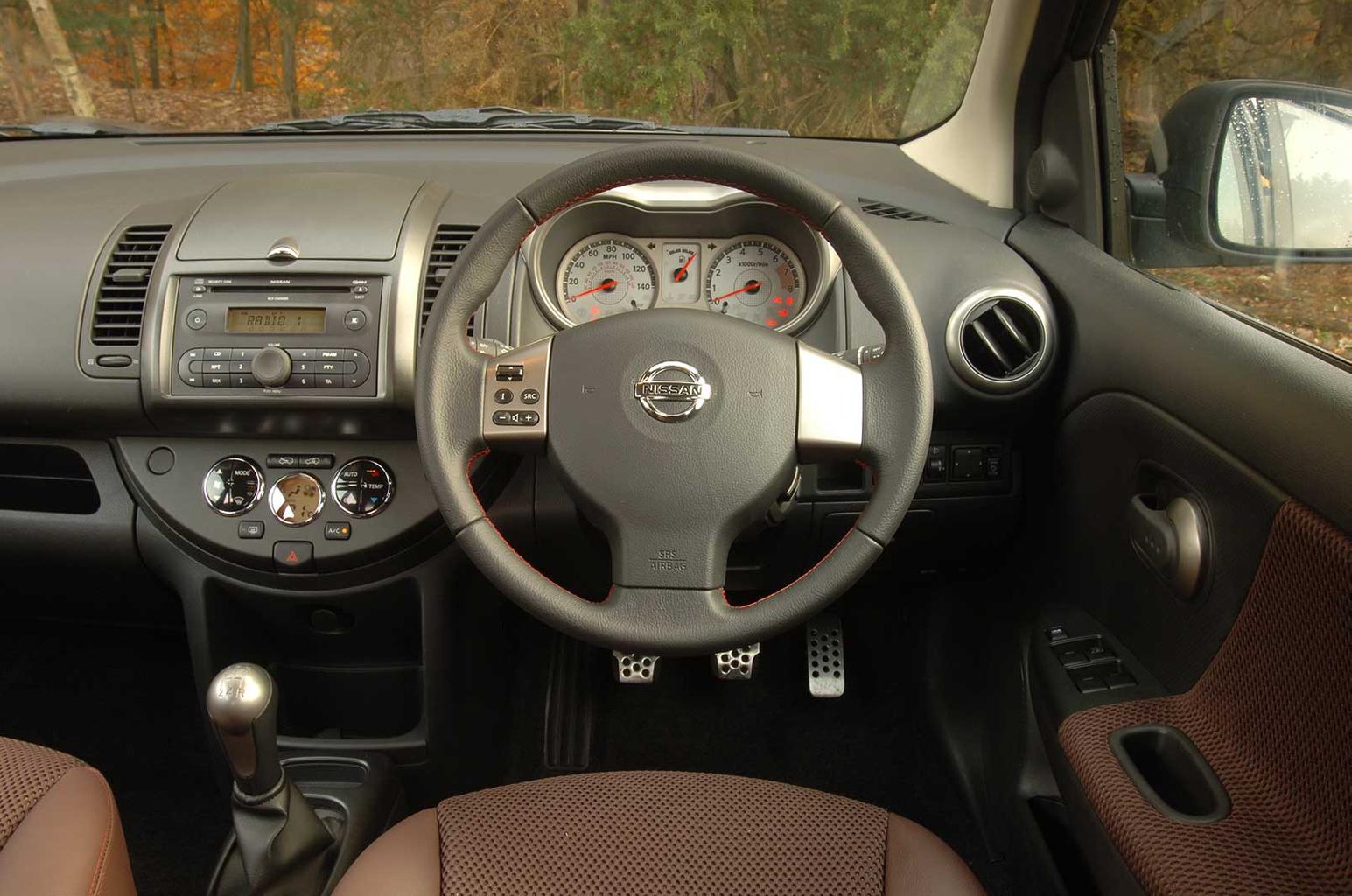 The Nissan Note is generally reliable, and owners have reported very few problems with the car. As always, though, it's worth checking the history of any car you plan on buying to see if it has any outstanding finance against it, and take a look through its service history too.
One issue that is worth knowing relates to tyres - the SVE models use a tyre size which is made by just one manufacturer, so can be expensive to replace and can wear quickly. Some owners have also reported electrical gremlins, but fortunately dealers can usually deal with these.
In terms of engines, the Note's 1.5-litre diesel doesn't have a good record for reliability and can be expensive to repair.
When you go to view a car, check the Note's doors unlock properly and that its rear seats can be folded down fully - both are known issues. When it comes to consumables, the Note is easier on parts than most other small hatchbacks, and you should be able to reach 100,000 miles without any of the major systems needing repairs.
What next?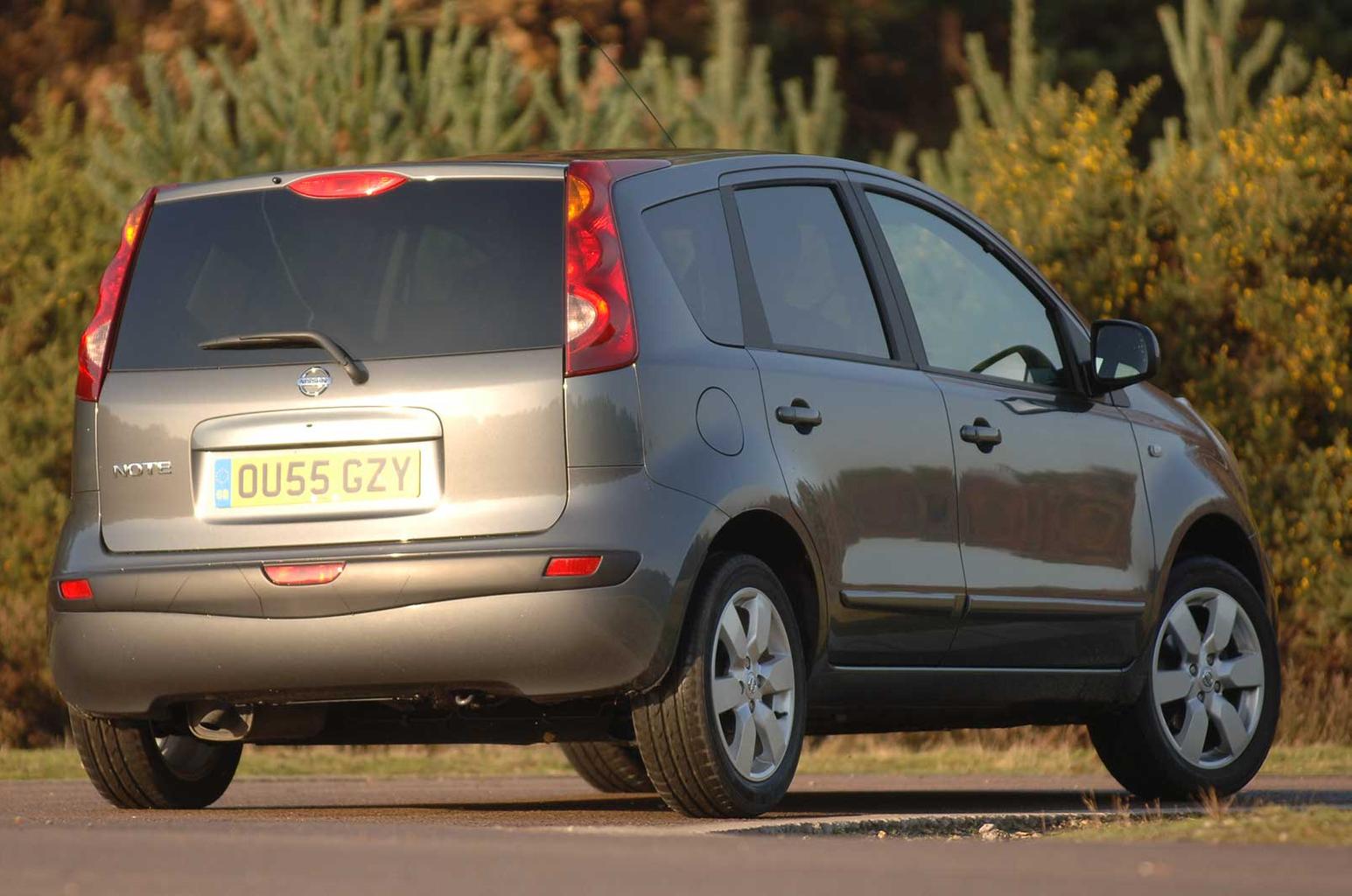 Read our Nissan Note review, or click here to read our new Nissan Note review.
Want to buy a Nissan Note? Click here to buy a new car with What Car?
Watch the video below to see what we thought of the current car.
Previous used cars of the week
---
Got a motoring question? Our experts are standing by to help, just tweet us your question using #askwhatcar
For all the latest reviews, advice and new car deals, sign up to the What Car? newsletter here