Volkswagen Golf GTI long-term test review
It was one of the original hot hatches, but is the Volkswagen Golf GTI still one of the best? We're living with one to find out...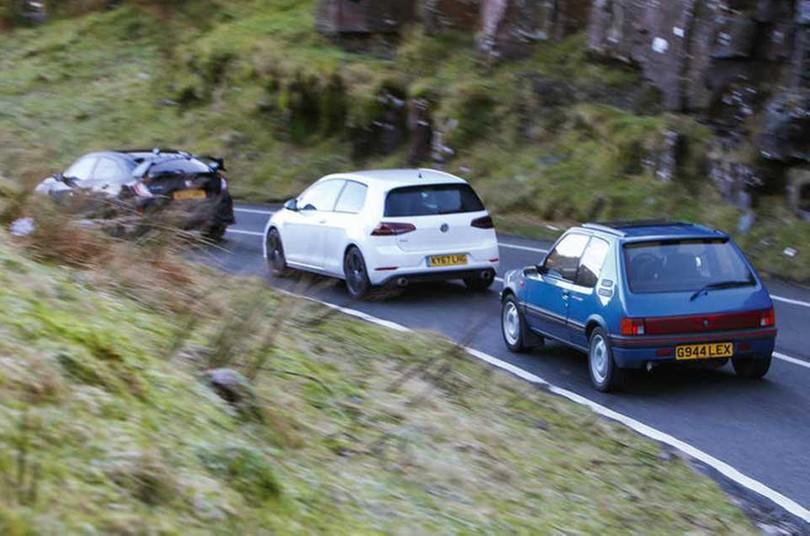 The car Volkswagen Golf GTI
Run by Mark Tisshaw, special contributor
Why it's here In the face of newer, better-value and often more powerful competition, let's see if the case can still be made for the original hot hatch
Needs to Be the consummate all-rounder, living up to both the 'hot' and 'hatch' part of its job description
---
Price £28,320 Price as tested £32,520 Miles covered 5812 Official fuel economy 44.1mpg Test economy 38.9mpg CO2 148g/km Options Discover Navigation Pro (£1325), climate windscreen (£295), Dynamic Chassis Control (£830), rear-view camera (£265), Seville Dark Graphite alloy wheels (£495), Onyx White Premium Signature paint (£990)
---
19 April 2018 – the best hot hatch ever?
What Car?'s sister title Autocar recently named the Volkswagen Golf GTI the greatest hot hatch of all time. Some accolade, that. But I can see why (and not just because I work there). For what's really shining through in the early days of Golf GTI ownership is how it delivers on both the 'hot' and 'hatch' part of its description.
It's a perfectly civilised car for everyday use; comfortable and relaxing on longer drives and commuting but, should you wish to drive it hard, pushing its engine beyond 3500rpm and keeping it there, it responds.
It's not the kind of hot hatch that's always on, which is refreshing in a world of Honda Civic Type Rs. Brilliant as they are, sometimes you just want to blend in and enjoy a car for being the family hatchback on which it is based, not the fact that it's the hot version.
It's early days, but its breadth of appeal is showing the Golf GTI to be a great of any era, let alone the current crop of hot hatches.
For all the latest reviews, advice and new car deals, sign up to the What Car? newsletter here