Which is the best all-round tyre?
You can now have summer, winter and all-season tyres – but if you're only buying one set, what's the best choice?...
There are four main types of tyre to choose from: summer, winter, all-season based on winter tyres and all-season based on summer tyres. However, 95% of UK motorists stick with summer tyres all year round.
The technology doesn't yet exist to create a tyre that works brilliantly in all temperatures and conditions. So manufacturers have to balance opposing performance categories, such as dry and wet grip, hot and cold temperature performance, aquaplaning ability, wear and noise.
That means a tyre that's at its best in the warm, dry conditions of a British summer will struggle to cope with icy roads in winter, and vice versa.
To bridge the gap in performance, tyre companies have begun to develop all-season tyres. Those based on winter tyres do work better than summer tyres in the wet, but they can't compete for dry braking performance.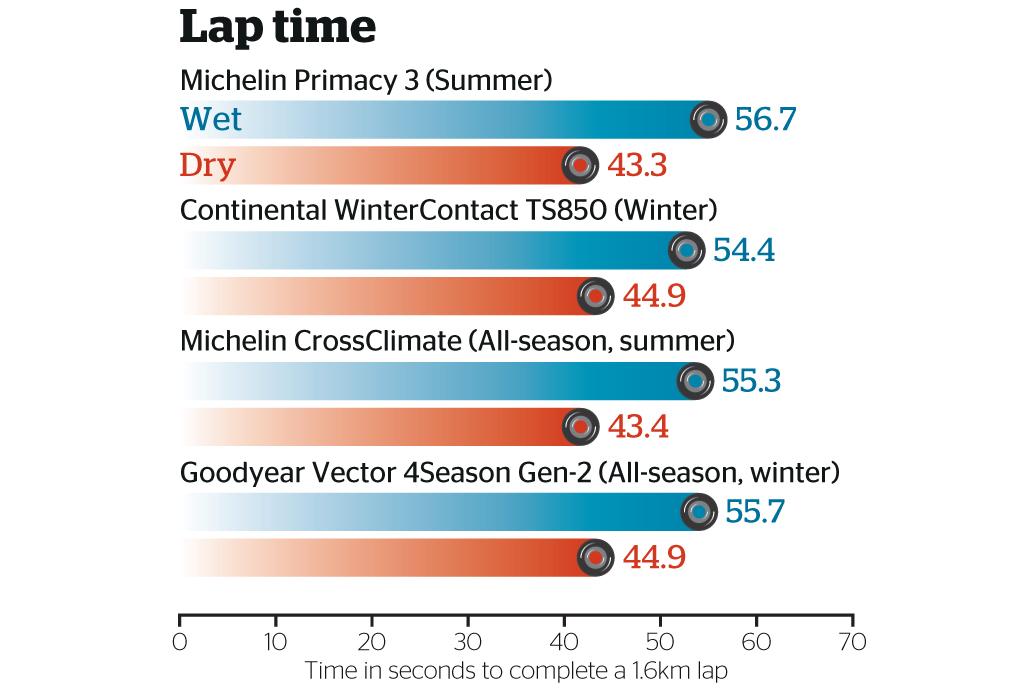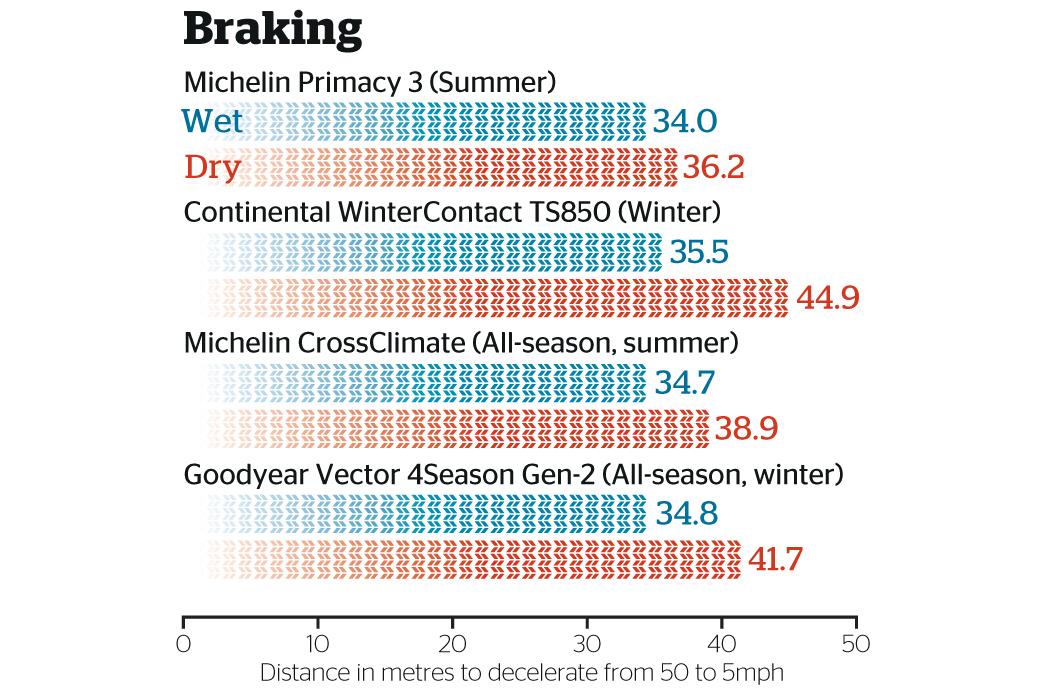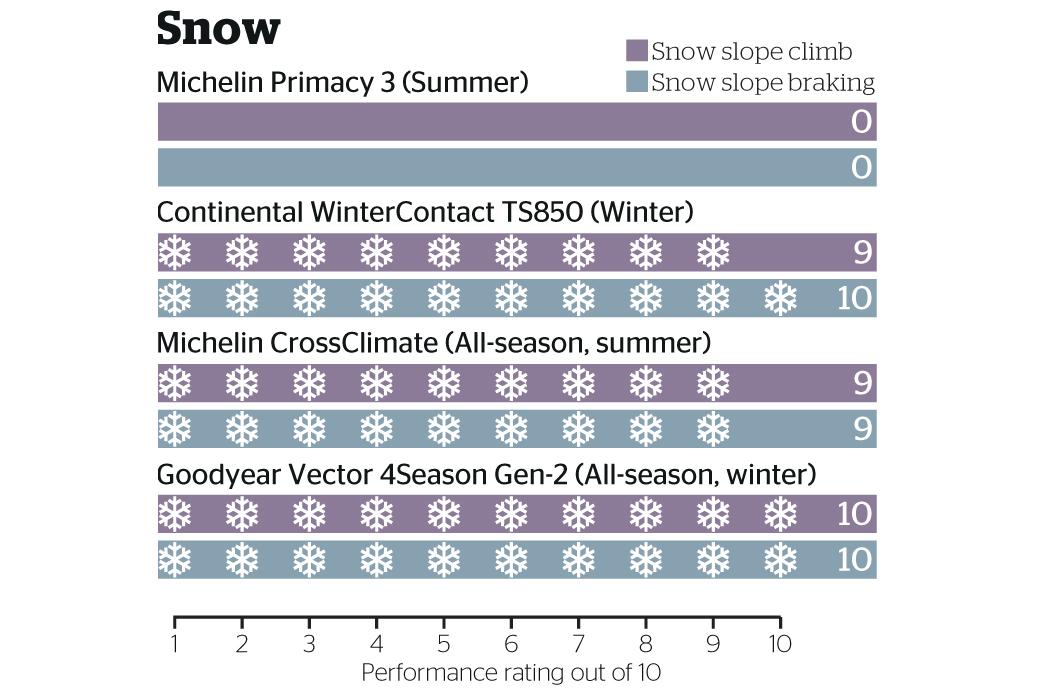 At present, there is only one all-season tyre based on summer rubber: the Michelin CrossClimate. It is claimed to have the performance of a summer tyre in warm conditions, plus 95% of the ability of a winter tyre in snow and ice.
To test this claim, and discover which is the best tyre to buy if you're only going to splash out on one set per year, we tested four tyres in the most popular size 205/55 R16.
As the charts below show, the Michelin CrossClimate is the best all-rounder. Although it couldn't quite match the Goodyear winter tyre on snow, it wasn't far behind, and more importantly for our often-clement weather, it fared almost as well as the summer tyre in warm, dry conditions.
So, unless you live in a remote part of Scotland or plan to drive to The Alps on holiday each year, the CrossClimate should meet all your needs.
**[