Who has What Car? helped this month – May 2017
Readers contact our Helpdesk every day with questions and appeals for help with car-related problems. Here are the latest stories...
Insurance premium rise
This month, we've helped a car owner who had a dispute with his insurer and an older motorist in search of a roomy vehicle
Terry Moody contacted us in October last year when £100 was suddenly added to a car insurance quote he had been given by Liverpool Victoria Insurance (operating as Apricot Insurance). The company informed Mr Moody that the premium on a Mercedes-Benz C-Class saloon he had bought for his wife would go up from around £250 per year to £350. He was also told that the initial premium of around £250 quoted for his newly purchased Mercedes C-Class Coupé was more than likely going to rise.
The reason given for the price increase was that Mr Moody and his wife had both been involved in minor accidents more than a year earlier, even though neither of them had claimed on their insurance. Mr Moody was also told that he and his wife would no longer be offered protected no-claims bonuses on their policies.
Mrs Moody's accident happened in April 2015 when she reversed into another car in a car park. Her Mercedes wasn't damaged, but the other car's offside door was damaged, so the other driver decided to claim on his insurance.
Mr Moody's accident happened in July 2015 after he turned into a small cul-de-sac in Surrey by mistake. Realising that it wasn't the correct turning, he pulled into a driveway and started to reverse slowly out to turn his car around. He says another car drove into the close at speed and, although he braked hard, he wasn't able to avoid a slight collision. His car sustained two small scratches and the other car had a damaged front bumper.
Mr Moody and the woman whose car he'd collided with agreed at the time that there was no point in making claims on their respective policies, but the woman – a young student – later said she couldn't afford the £650 it was going to cost to get her car repaired, so she intended to make an insurance claim. That's the last Mr Moody heard about the incident until October 2016.
Liverpool Victoria made payouts to the other parties involved in both accidents without the Moodys being informed. "We were not informed as to the progress of these claims and had no idea how they had been settled or how blame had been apportioned, which we don't think is right," says Mr Moody.
While they concede that Mrs Moody might have been to blame for her accident, Mr Moody says the student who drove into the close was going too fast to stop, so he feels she was at fault.
What Car? says...
We agreed with Mr Moody that he should have been given the opportunity to put forward his opinion about the accident in which he was involved, rather than Liverpool Victoria simply apportioning blame to him.
While legally, accidents in which a car is reversing are automatically deemed to be the fault of the reversing vehicle, if there is evidence, such as CCTV footage, or an independent witness statement that shows the other party was in the wrong, insurance companies should take this into account.
We contacted the Financial Ombudsman and asked them to investigate. At this point, Liverpool Victoria said it would not increase the proposed premiums for Mr and Mrs Moody's cars and that it would continue to offer them protected no-claims bonuses.
However, Mr and Mrs Moody were both left with a 'fault' classification on the Claims and Underwriting Exchange (CUE), the database on which insurers must record details of all incidents. Believing that his accident wasn't his fault, Mr Moody requested that this classification be removed for him.
Again, we asked the Financial Ombudsman to consider this. However, Mr Moody didn't have any supporting evidence to prove that the accident hadn't been his fault, so the Ombudsman decided that Liverpool Victoria had acted reasonably in entering the fault classification on the database.
Top tip
This case shows that if you are involved in an accident, whether you think it's your fault or not, you should do your best to gain statements from independent witnesses and send this information, along with photographs and CCTV footage if available, to your insurer when you notify them about the accident.
---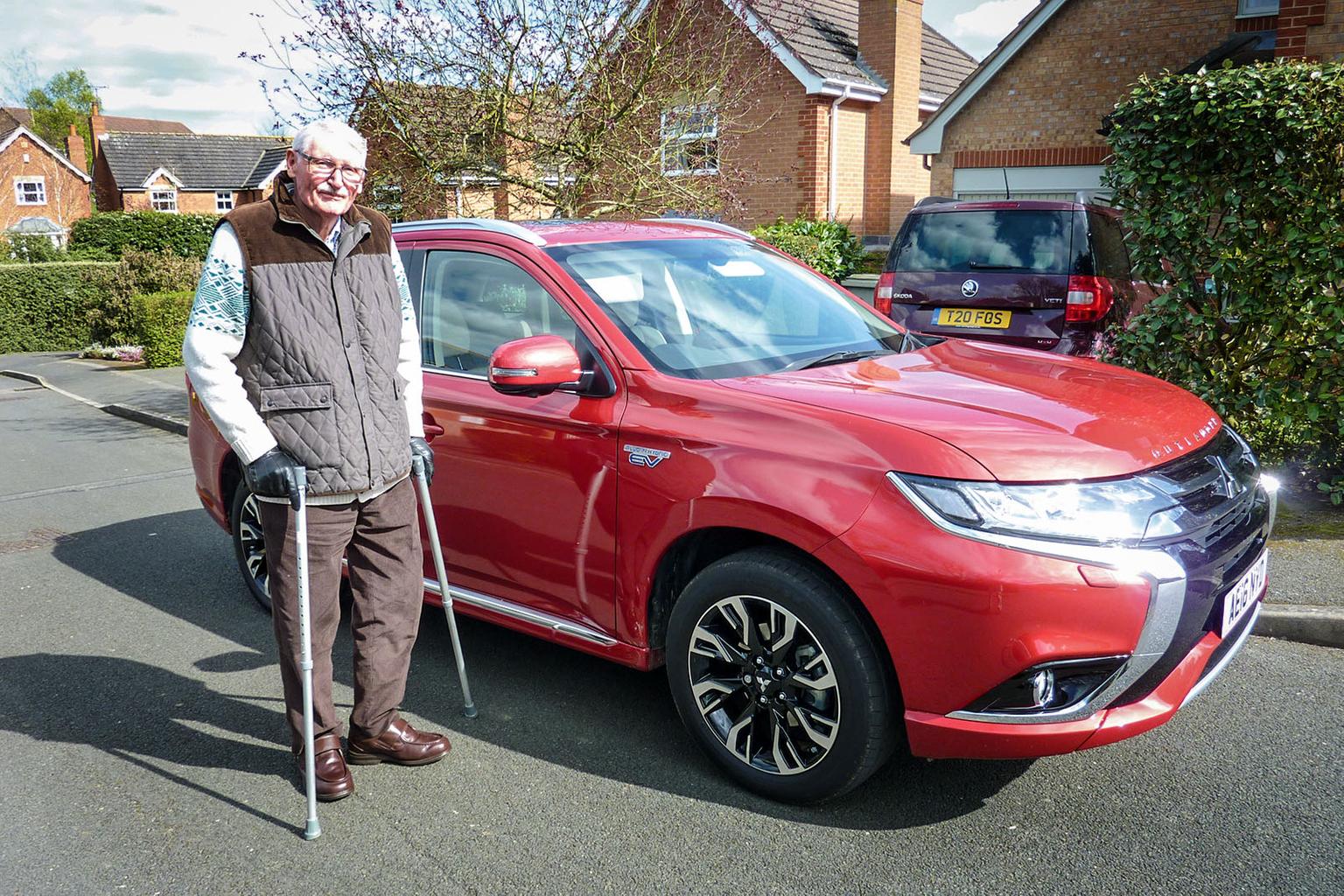 What's the best car for me?
We help a tall, ex-rugby player in his '80s find the perfect new car
Please can you give me some advice to help me buy my next car? I am 81 years old, a reluctant Blue Badge holder, 6ft 5in tall and an ex-rugby forward, so I'm wide, and I have a stiff left leg. I therefore need a vehicle with exceptional interior space and practicality, with a driver's seat that has a long seat base to keep my left leg comfortable.
My current car is a Mitsubishi Outlander PHEV which I bought to try an electric vehicle. It's good fun and interestingly different to drive, but a bit cramped.
I find SUVs and MPVs much easier to get into than hatchbacks or saloons, but I'm willing to try any vehicle, any make and model for any price, to find one with the level of comfort I need. A shortlist of three or four suggestions would help me a lot.
Anthony Lattimore
What Car? says...
Two cars spring to mind initially: the latest Volvo XC90 and the Audi Q7, both of which are among the roomiest SUVs you can buy. Although the XC90 has similar front leg room to your Outlander, it has more head room (105cm versus 103cm), and it has a luxurious yet simple, uncluttered interior that aids the feeling of spaciousness inside the car. Volvos also have very comfortable seats.
If that's not big enough, the Q7 has a couple of centimetres more leg room and 4cm more head room. We'd also suggest you try out the Volkswagen Touareg for size. Although it isn't a match for the XC90 or Q7 in many areas, it has more leg room than the XC90 and a similar amount of head room.