Seat Arona long-term test review
The Seat Arona is our reigning Small SUV of the Year. We've added one to our long-term test fleet to see if it's as impressive when you live with it every day...
Run by Kris Culmer, sub-editor
Why it's here To validate its position as head of the burgeoning small SUV class
Needs to Prove practical enough for a family, display the pleasant driving characteristics of its relatives and be economical to run
---
Price £17,545 Price as tested £17,545 Miles 8852 Official economy 57.6mpg Test economy 46.1mpg Options fitted None
---
3 May 2018 – award-winning credentials
After lavishing the Arona with praise in my previous report, I'm afraid I now have a complaint or three to make.
I try to change the radio or sat-nav only when I'm stationary – such as at a red light or in queues – to reduce distraction. When I do this, I leave first gear engaged and the clutch depressed, rather than shifting into neutral, so I can get up to speed again more quickly. Trouble is, I'm unable to operate the Arona's touchscreen until I've dismissed a message from the stop-start system asking me to engage neutral so that it can do its thing – this is very irritating.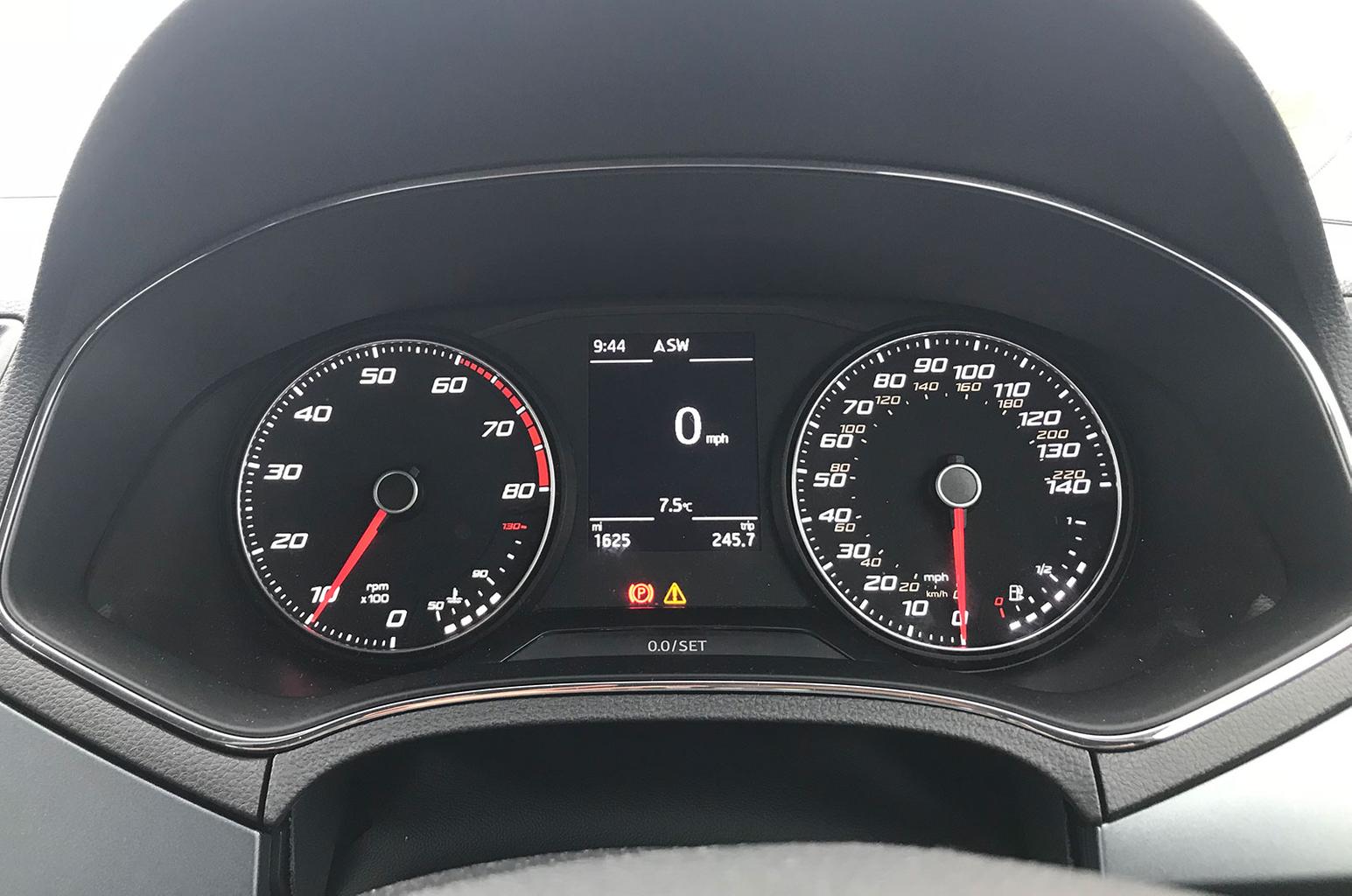 Then there's a fault with the windscreen wipers. On the two occasions when I've driven with them in their most intense setting for more than an hour, they've frozen – more than a little scary when I was going at 70mph through thick spray – and reanimated only after being turned off and on again.
And then, most seriously, a week ago I received a call from Seat to inform me not to use the central rear seat due to a seatbelt safety issue; I'll update you on that once remedial work has been done to fix it.
For all the latest reviews, advice and new car deals, sign up to the What Car? newsletter here