New Vauxhall Zafira Tourer revealed
Images and specs for updated version of Vauxhall's seven-seat MPV, which will reach the UK this autumn...
The Vauxhall Zafira Tourer has been on sale since 2011, but this facelifted version will go on sale in the UK this October, priced from £18,615.
What is it?
Few people carriers are as good to drive as the current Zafira Tourer, but it has always been let down by a drab interior and fiddly infotainment system.
The new version is designed to address those problems, in an effort to keep the car competitive with key seven-seat rivals, such as the Citroën Grand C4 Picasso and Ford S-Max.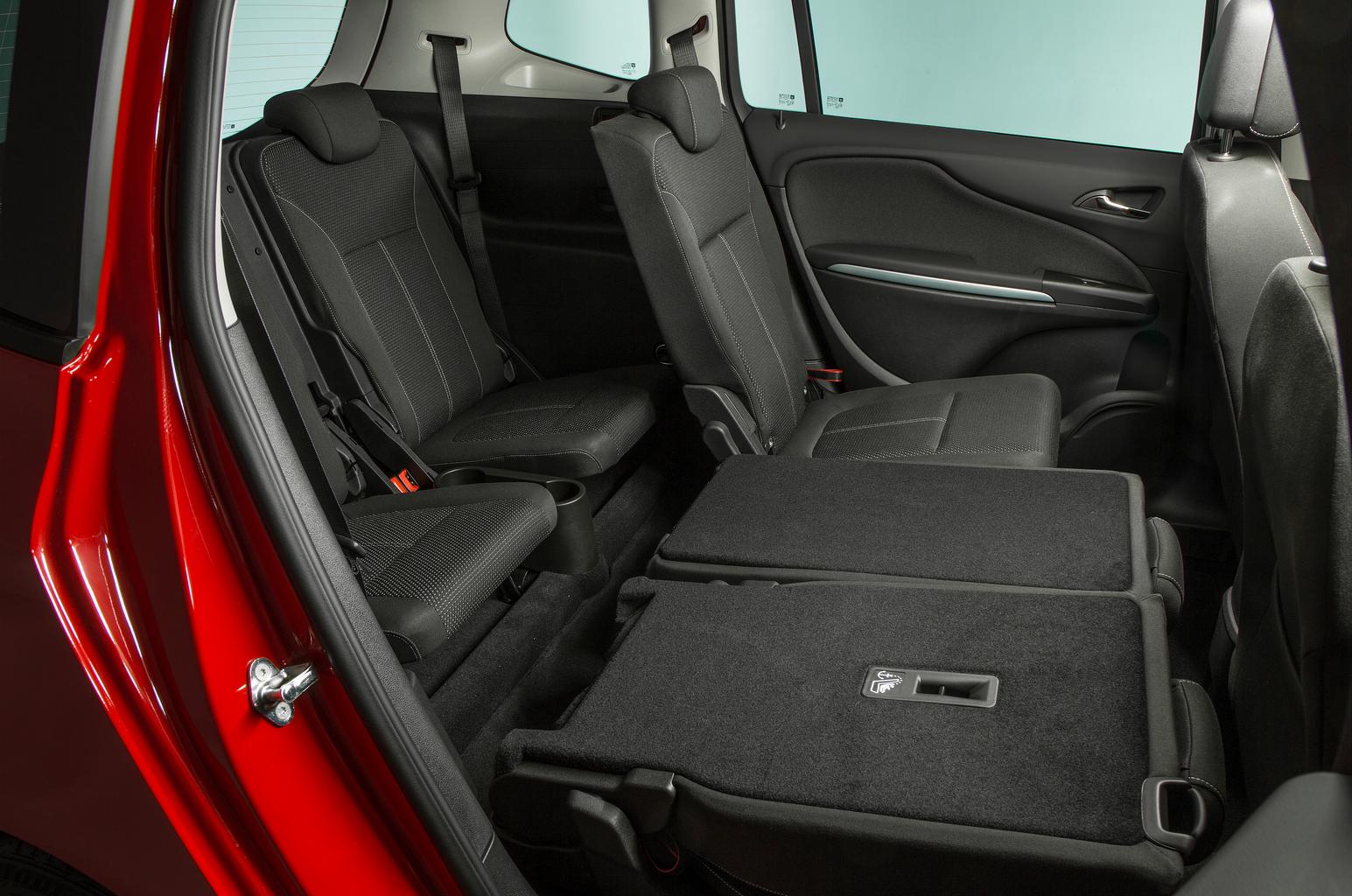 What engines can I choose from?
At launch, buyers will be able to choose from a turbocharged 1.4-litre petrol engine and a 138bhp 2.0-litre Ecoflex diesel, both of which offer good pulling power from low-down in the rev range, so you don't have to work the engine hard or make frequent gearchanges.
Both are available with a six-speed manual gearbox or a six-speed automatic, while a revised version of Vauxhall's 1.6-litre diesel engine, which produces 138bhp, will be added to the range before the end of the year.
What equipment does the Vauxhall Zafira Tourer come with?
Inside, the Zafira Tourer retains its flexible seven-seat layout, with all five rear seats able to be folded flat. However, the dashboard has been completely redesigned; instead of a dashboard covered in poorly labelled buttons, there's now a 7.0in touchscreen.
Buyers can choose from two infotainment systems. The more basic R4.0 Intellilink system allows drivers to control their smartphones from the car's screen through Android Auto or Apple CarPlay integration, while drivers who want built-in satellite navigation can opt for the Navi 950 Intellilink set-up.
Vauxhall's OnStar service – which automatically alerts the emergency services in the event of an accident - is standard on the Zafira Tourer. OnStar also allows the Zafira Tourer to function as a Wi-Fi hotspot for up to seven devices.
Other new features include adaptive LED headlights – something Vauxhall says is a first in this market. The lights automatically adapt to changing road conditions, and have modes for driving in cities and on the open road.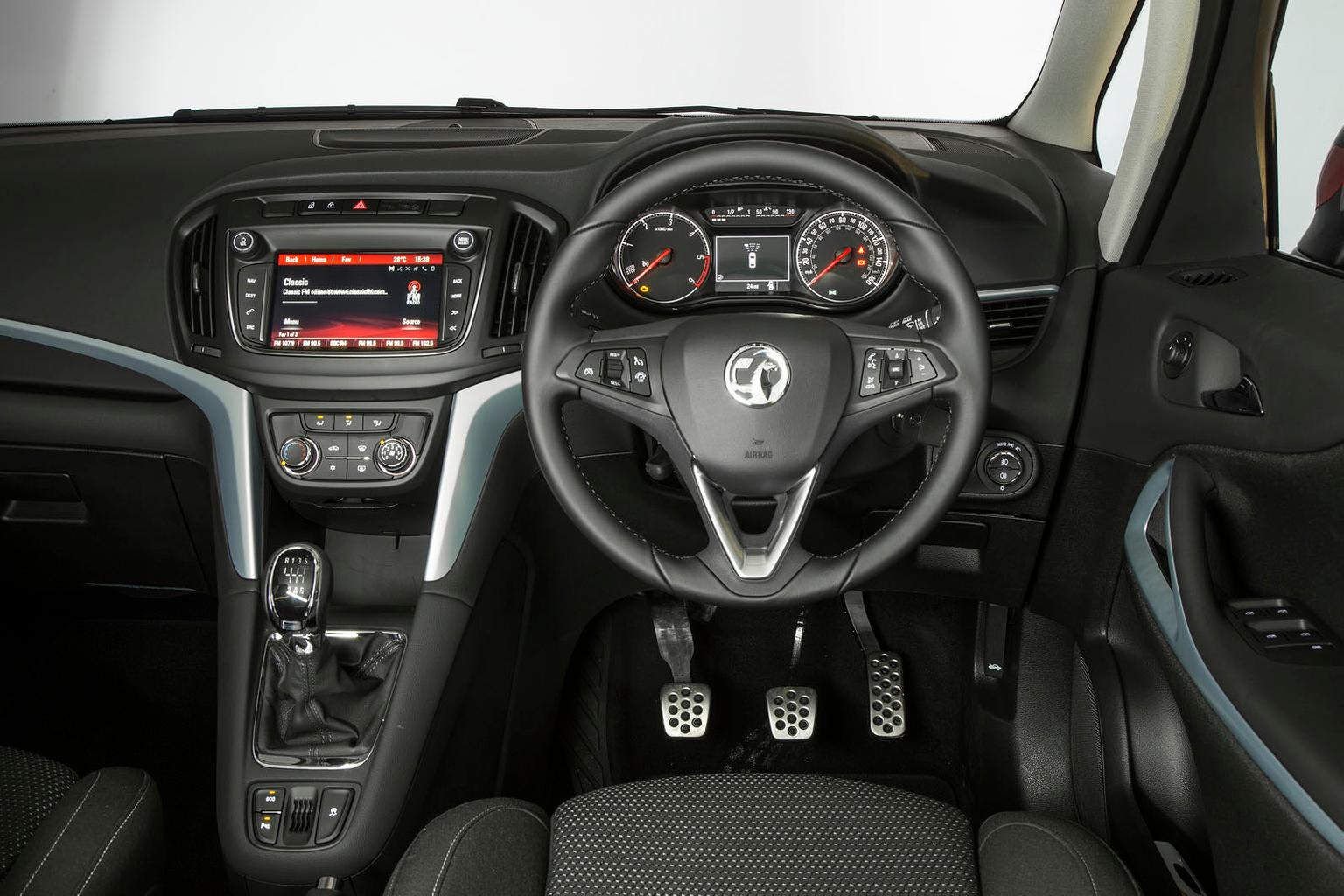 Safety features on this latest Zafira Tourer include forward collision alert, which warns you when the car in front is too close, lane departure warning and traffic sign recognition. Adaptive cruise control also features on the Zafira Tourer for the first time.
Despite its interior and exterior styling changes, the facelifted Zafira Tourer's boot hasn't grown. That's not necessarily a problem, though, because the Zafira already outclasses the Citroën Grand C4 Picasso for luggage space, even if it doesn't quite match up to the gargantuan reserves of the Ford S-Max.
The current Zafira Tourer is available in seven trim levels, and this won't change for the facelifted version. We'd recommend sticking with Tech Line trim, which gets you satellite navigation and a 7.0in touchscreen infotainment system.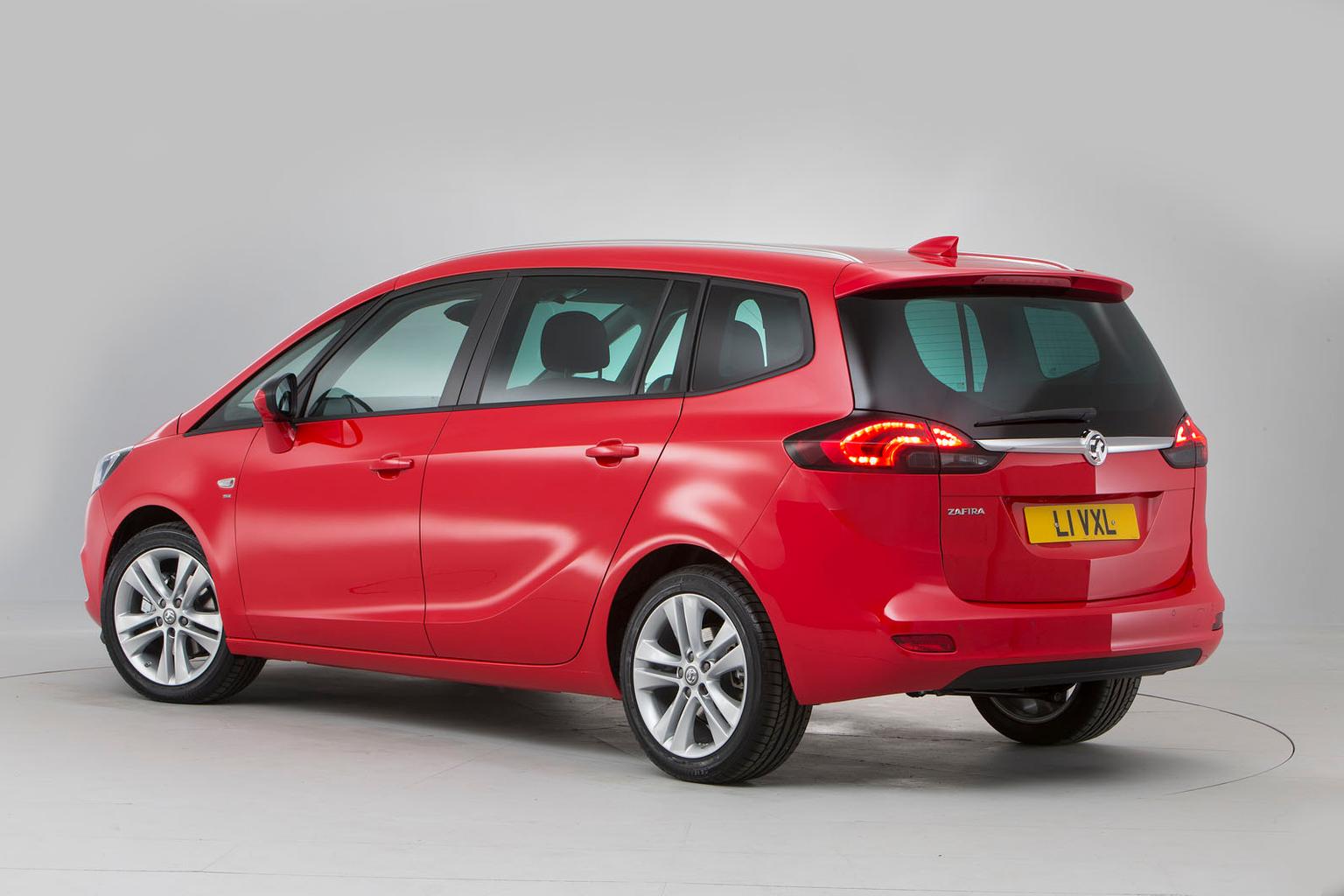 How much does the Vauxhall Zafira Tourer cost?
Prices will start at £18,615 for the 1.6-litre petrol engine and £21,625 for the 2.0-litre diesel, rises of about £800 over today's car. However, this still allows the Zafira Tourer to undercut both the Ford S-Max and Citroën Grand C4 Picasso, which start from £25,145 and £20,195 respectively.
Vauxhall dealers offer large discounts on the current Zafira Tourer, especially on high-end versions, and haggling will you a decent amount off the list price of the new version, too.
How good are the Vauxhall Zafira Tourer's rivals?
Both the Ford S-Max and Citroën Grand C4 Picasso are seriously impressive MPVs. They offer flexible seating arrangements and spacious interiors, plus they're fairly stylish. The updated Zafira faces some tough competition here, then, but could win favour for its low price.
Got a motoring question? Our experts are standing by to help, just tweet us your question using #askwhatcar
For all the latest reviews, advice and new car deals from What Car?, sign up to our weekly newsletter here