New Volkswagen Up vs Hyundai i10 vs Renault Twingo
Find out how Volkswagen's refreshed city car measures up against the funky Renault Twingo and class-leading Hyundai i10...
Our verdict
Let's cut straight to the chase: the Hyundai i10 remains the best city car you can buy. Nothing else in this class so skilfully mixes low costs with lots of space, reasonable performance and a ride and handling balance that works just as well in the city centre as it does on sweeping A-roads. The i10 might be a city car by name, but it feels at home on any road you care to throw it at, and it also comes with plenty of standard equipment.
However, the i10's rudimentary infotainment system and its feeble resistance to thieves almost cost it the win, so we hope both of these shortfalls will be addressed in the mid-life facelift due later this year.
The Volkswagen Up's improvements don't do quite enough to elevate it to the top of the class, then. Yes, it's still as brilliant to drive as ever and no other city car (not even the i10) looks and feels as upmarket inside. We're also big fans of the new, more user-friendly infotainment system and the promise of more than 55mpg in real-world driving. However, the price for that fuel economy is painfully slow acceleration that frustrates almost as much in town driving as it does on faster roads. The fact the Up is the most expensive to buy on PCP finance also counts against it.
Last place goes to the Renault Twingo. Its punchy turbocharged engine, low monthly PCP costs and generous standard kit should make it a sound buy. Sadly, it's let down by a poor driving position, disappointing high-speed stability and sloppy control weights. It's merely average by the standards of the class.
For all the latest reviews, advice and new car deals from What Car?, sign up to our weekly newsletter here
---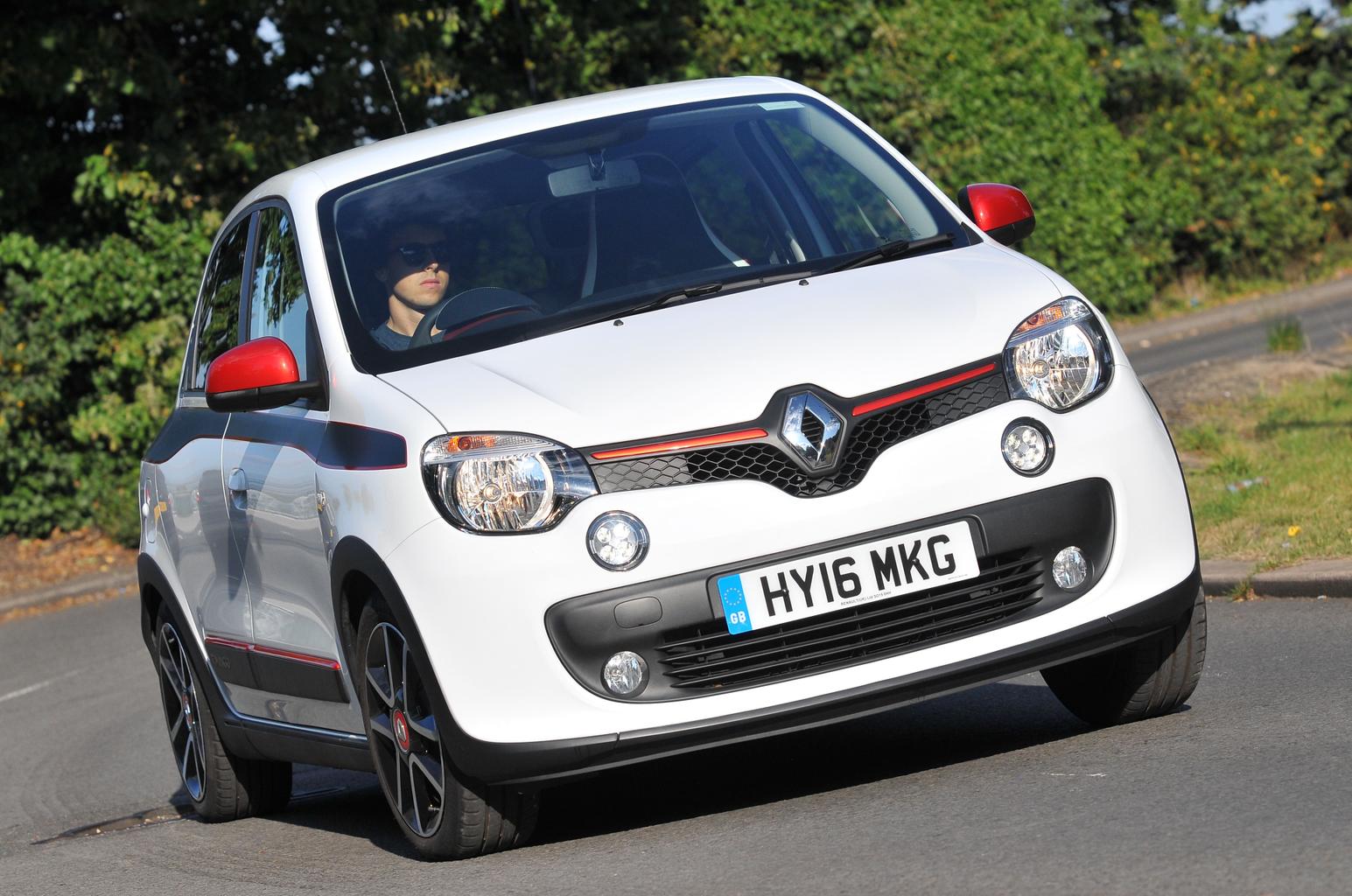 For Class-leading space; strong engine; longest warranty; slowest depreciation; lots of standard kit
Against Very basic infotainment; below-par safety and security
Verdict Holds onto its city car crown despite a couple of shortfalls
Rated 5 out of 5
---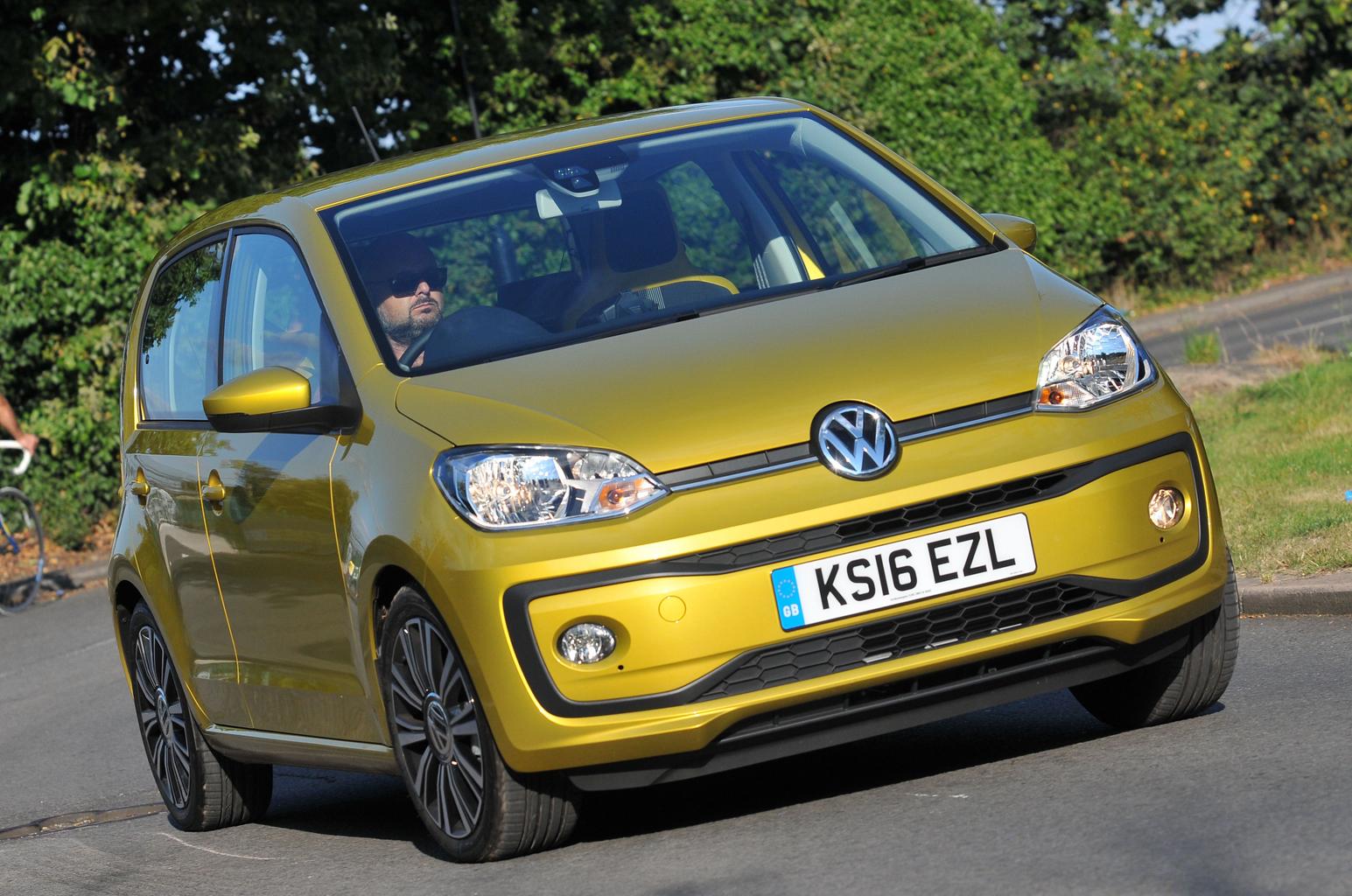 For Class-leading ride and handling; plushest interior
Against Feeble engine; highest monthly PCP costs
Verdict A great all-rounder. Shame it's so slow
Rated 4 out of 5
---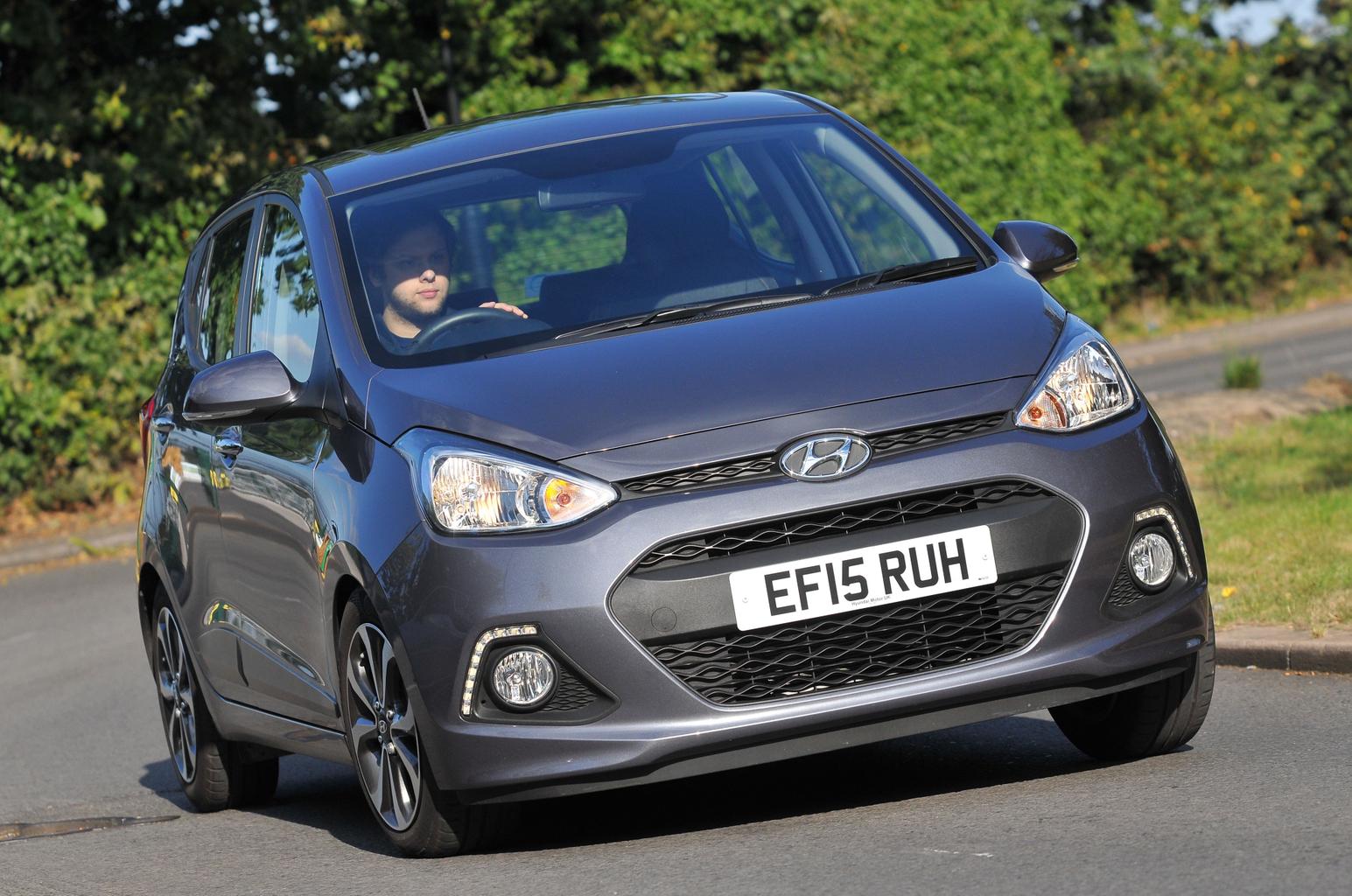 For Brilliant manoeuvrability; cheapest PCP costs
Against Poor to drive; compromised driving position
Verdict Has its strengths, just not enough of them
Rated 3 out of 5
---
Also consider:
---
Specifications: Hyundai i10 1.2 Premium
Engine size 1.2-litre, petrol
List price £11,275
Target Price £10,387
Power 86bhp
Torque 88lb ft
0-60mph 12.0sec
Top speed 106mph
Official fuel economy 57.6mpg
True MPG 49.3mpg
CO2 emissions 114g/km
---
Specifications: Renault Twingo 0.9 TCe 90 Dynamique
Engine size 0.9-litre, petrol, turbo
List price £11,695
Target Price £10,122
Power 89bhp
Torque 100lb ft
0-60mph 11.7sec
Top speed 103mph
Official fuel economy 65.7mpg
True MPG 47.5mpg
CO2 emissions 99g/km
---
Specifications: Volkswagen Up 1.0 75 High Up 5dr
Engine size 1.0-litre, petrol
List price £11,980
Target Price £10,825
Power 74bhp
Torque 70lb ft
0-60mph 14.3sec
Top speed 106mph
Official fuel economy 64.2mpg
True MPG 55.9mpg
CO2 emissions 101g/km
**[