Who has What Car? helped this month?
Readers contact our helpdesk every day with questions and appeals for help with car-related problems. Here are their latest stories...
Should I buy a Porsche 911 or one of its rivals?
Enthusiast asks if hybrid and electric cars could harm 911 values
I am a 52-year-old man who has always dreamed of owning a Porsche 911. I have flirted with Boxsters, which I really enjoyed, but I still long to own a current-generation 911.
In the past, there has always been a more sensible use for my hard-earned cash. However, I'm now in a position where my current car lease ends in 12 months and I'm actively researching a 991 model, circa 2015, preferably in S spec.
Having waited this long, I'm now concerned that the introduction of hybrid and electric models could pose a risk to my purchase.
While there is no question about the amount of enjoyment I'd get from a 911, my joy would be negated if the bottom fell out of the petrol performance car market. Part of the attraction of the 911 is its excellent residual values. 
The second part of my question is whether I should consider any alternatives. I am looking for a head-turning coupé for around £65,000, with less than 30,000 miles on the clock. Also on my current analysis spreadsheet are the Aston Martin Vantage, BMW M4, Jaguar F-Type and Mercedes-AMG C63 and SL 63. 
Russell Wilkinson
What Car? says…
We don't think the bottom will fall out of the petrol sports car market. In fact, we believe the 911 S will retain its strong residuals and remain highly desirable as it ages. 
The only caveat is that the Government and/ or oil companies are likely to push up the price of petrol in the future when hybrids and electric vehicles become prevalent. That said, we believe that will be a long way off. 
As for rivals, we think the only other real contender is the Audi R8. You could get a V10 model for your budget that would make an interesting alternative. The F-Type isn't as good to drive as the 911 and we've heard of some cars having a high percentage of faults, so we'd advise caution there. Our road testers also don't think any of the Mercedes sports cars is as good to drive as the 911. In fact, they think your choice is spot on – so we say go ahead and buy the 911.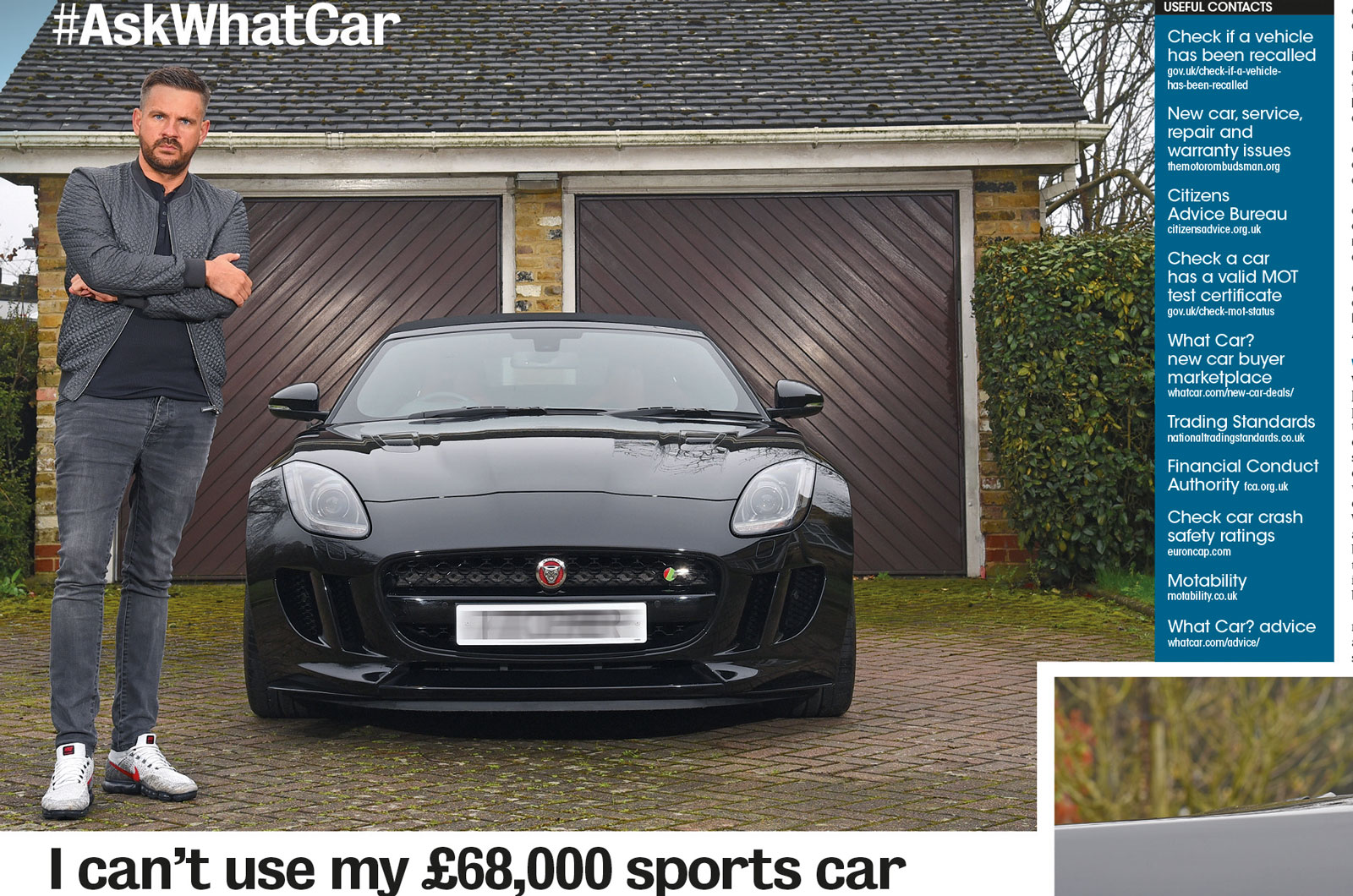 Ombudsman gives verdict on F-Type dispute
Reader gets 50% compensation for incorrect airbag deployment
We wrote about Aidan Magee's Jaguar F-Type V8 R AWD in the June 2018 issue of What Car?. The under-bonnet pedestrian airbag had gone off twice, resulting in bills totalling nearly £4000 and making Aidan so concerned about future costs that he'd stopped using the car. 
We recommended that Aidan complain to The Motor Ombudsman. After investigating, an adjudicator stated that they didn't think the issue was a manufacturing defect, since it had affected only around 2% of F-Types. 
Jaguar altered the owner's handbook in 2016 to state the speeds at which the pedestrian protection system is active – between 12mph and 31mph. Before 2016, this information was not in the manual. 
The adjudicator said that because Aidan lacked this information in his handbook when the first incident happened, he did not know that he should have driven the car at below 12mph when approaching obstacles. 
"As crucial information was deprived of him, which I consider is potentially a breach of his statutory rights, or a breach of the New Car Code, he incurred a bill of circa £2000, which, in my opinion, he should not have had to pay," said the adjudicator. 
"After the first deployment, Mr Magee was aware of the system and its sensitivity, and had virtually the same circumstances cause the same event. As I do not consider it to be due to a warranty or breach of contract, I would not award the second set of costs." 
Jaguar abided by the Ombudsman's recommendation and agreed to pay for one set of repairs. 
Aidan accepted the findings, too, saying: "I think Jaguar should have paid the full amount, but as I wasn't expecting anything, I am pleased with the outcome.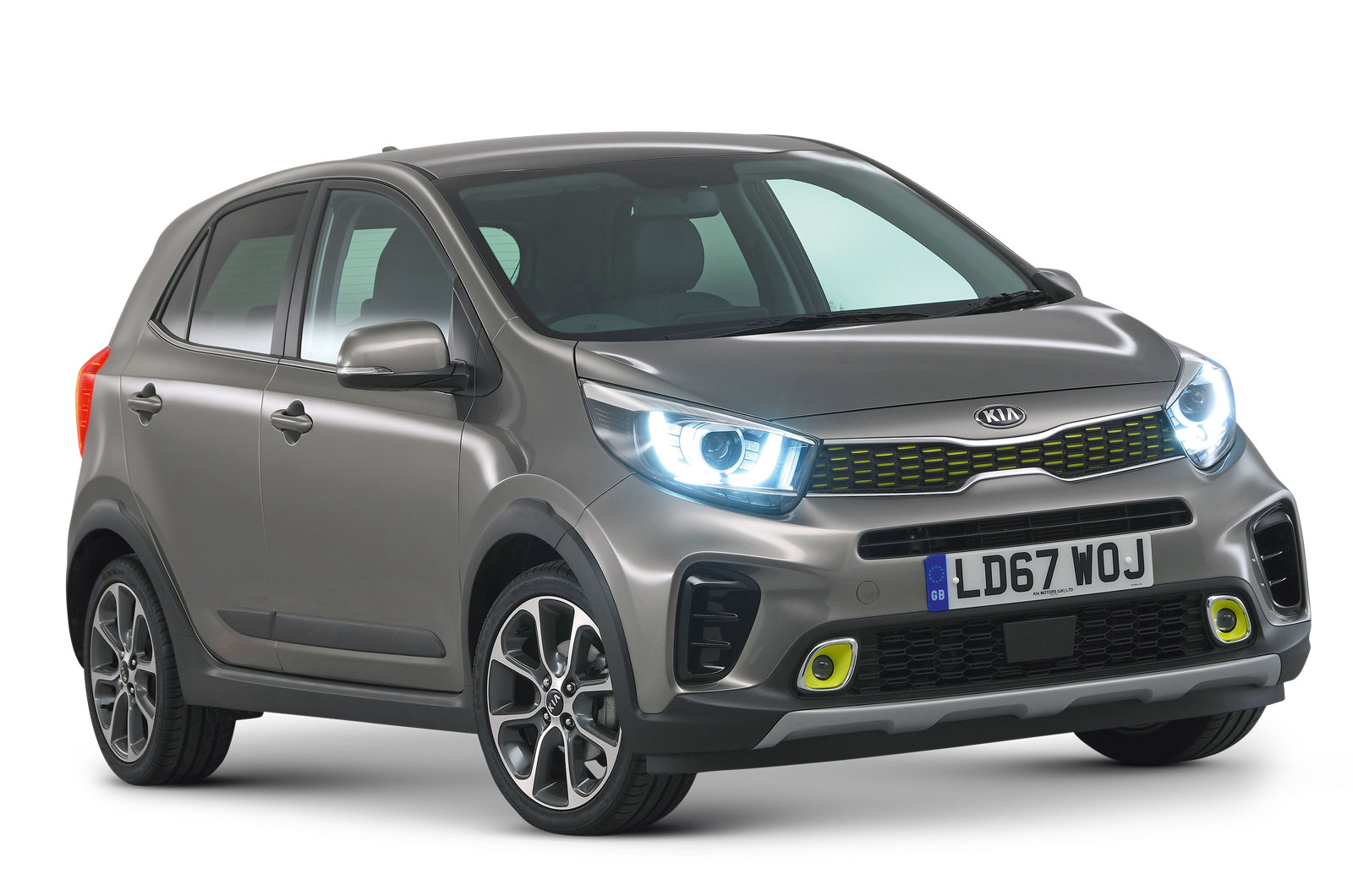 Recommendations for narrowest small cars
Reader asks which is the best car for his slim garage
My wife and I recently moved into a house in an over-55s community. It was built in the 1980s, with relatively narrow garages. 
We have had problems parking our seven-year-old (and now very scratched) Seat Ibiza, because the garage isn't wide enough to drive into easily and the car's door mirrors aren't electrically operated. Suggestions for a narrow second-hand car with electric door mirrors, parking sensors and automatic gearbox would be very welcome. 
Bob Pawsey
What Car? says…
Cars do tend to get longer and wider with each generation, but there are some good options. Our top recommendation for a used city car is the latest Kia Picanto, which is just 1595mm wide (excluding mirrors). That model launched in 2017; if you want an older car, we'd suggest the Hyundai i10, which is 1660mm wide.
For a larger car, we'd recommend a previous generation Volkswagen Polo; the pre-2017 model is 1682mm wide. Both 1.0-litre and 1.2-litre petrol versions have an automatic gearbox and folding door mirrors are standard on all bar the lowest trims. Front and rear parking sensors come with our favourite Match Edition model. You can read our guide to the slimmest cars on sale at whatcar.com/news/narrowest-new-cars.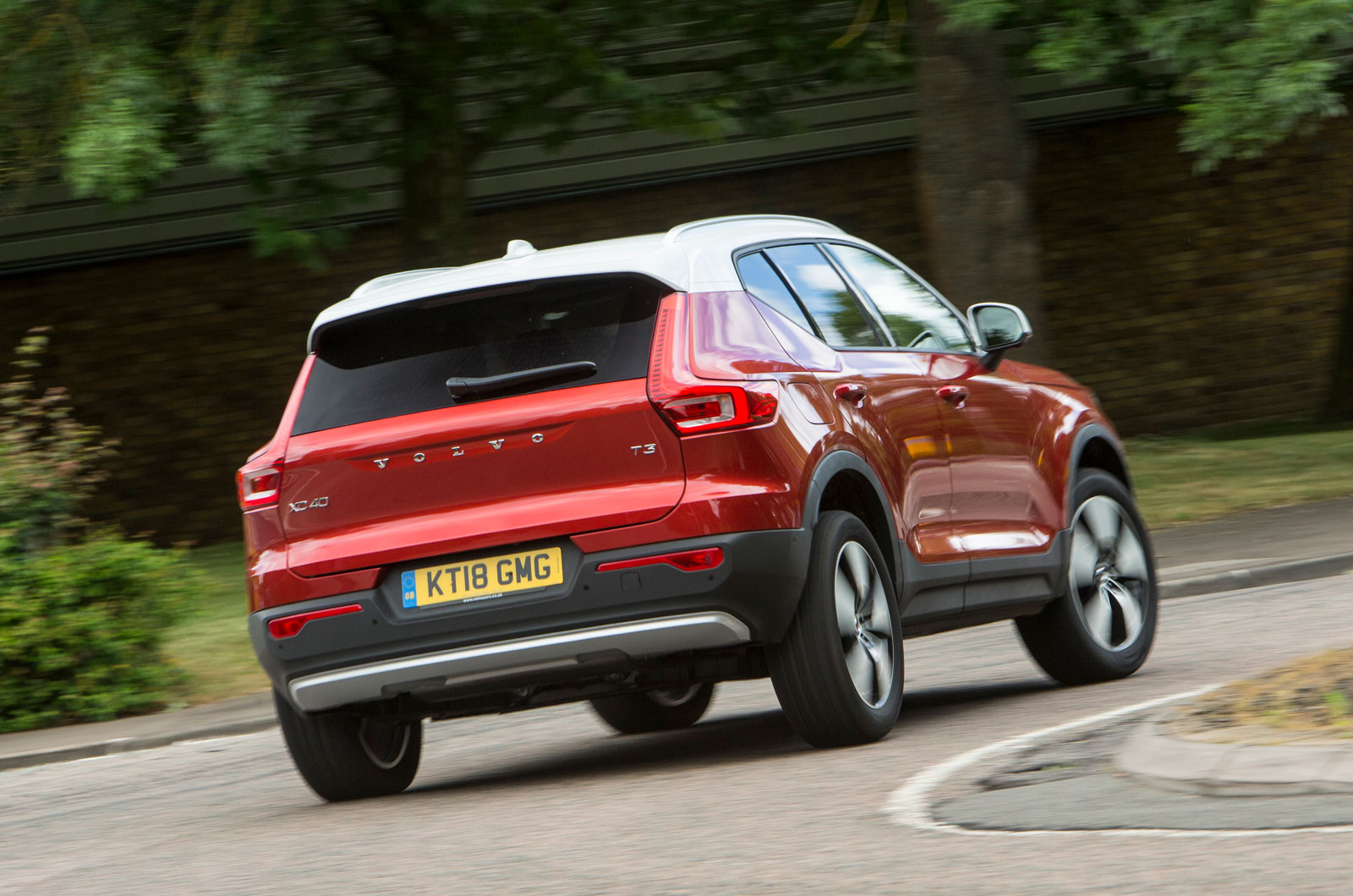 Why is the delivery of my Volvo XC40 being delayed?
Reader asks what's holding up the delivery of his new car
I ordered a new XC40 on a PCP deal from a Volvo dealership in March. The staff were very helpful and we were told to expect a delivery date in the summer. I received a call four weeks later to say demand was so high that delivery would be delayed to late summer. I was then told that Volvo had production issues and September would be the earliest date. Having seen very few XC40s on the road, I chased the dealer, only to be told that it was hoping for a November delivery. Apparently, there have been technical issues to do with faulty windscreens.
Have you heard from other disappointed customers and are such delays typical? I feel very let down by Volvo and the dealer for raising our expectations. Should I look to another car/brand? I'm not under time pressure, but beyond November my frustration will turn into annoyance.
Richard Grant
What Car? says…
We have heard from other buyers in a similar position. We have spoken to Volvo and been told that it massively underestimated the popularity of the XC40 and is now not able to supply cars for many months. We've not heard about any technical issues with the model, though.
These delays aren't typical for Volvo. In fact, this is the first time we've heard about a delay like this. We suspect the dealer didn't know about the problems with delivery when the order was placed. We've heard from customers who have tried to buy an XC40 more recently and been told that it's not possible to be given a delivery date because of this issue.
If you can wait a little longer, we think the XC40 is worth waiting for; it mixes style, space, comfort, cutting-edge safety and relative affordability so well that we named it our 2018 Car of the Year.
---
Got a motoring question? Our experts are standing by to help, just tweet us your question using #askwhatcar
For all the latest reviews, advice and new car deals, sign up to the What Car? newsletter here