Electric vehicle charging – what does it really cost?
Are electric vehicle owners who use public charging points being ripped off? We reveal how much it costs to replenish a battery when home charging isn't an option...
One of the big selling points of electric vehicles (EVs) is that they're cheap to run. Charging one at home costs less than half the amount it would cost to refuel a petrol or diesel car and many public charging points initially offered free electricity in an attempt to promote the take-up of EVs.
However, as EVs have become more popular, the cost of using public charging points has crept up. Although many public charging companies still offer free charge points (more than 70% of Polar charging points are free and 90% of Pod Point units), not all are free. In fact, if you don't plan ahead, you could end up paying more than three times as much as you would on a home charger.
Charge your car on a fee-paying Polar Instant slow charger, for example, and it'll cost more than £13 to replenish the batteries to 80%. Do the same on a home charger and you'll pay just £4.37.
Although some public charging points still offer free electricity, not all do. In fact, some charge as much as 30p per kilowatt-hour, compared with 14p if you were charging your car at home, and when Shell's promotional tariff of 25p/kWh expires on 1 June, its fuel station chargers will cost an astronomical 49p/kWh.
Our research has also revealed that some charging stations don't charge at the rate you think you're paying. We only got a charging speed of 22kW from a Polar Instant unit in Hampshire that was listed by online maps as providing a 43kW charge. This meant that we paid £6 for a 30-minute charge but only got the equivalent of 15 minutes of charging.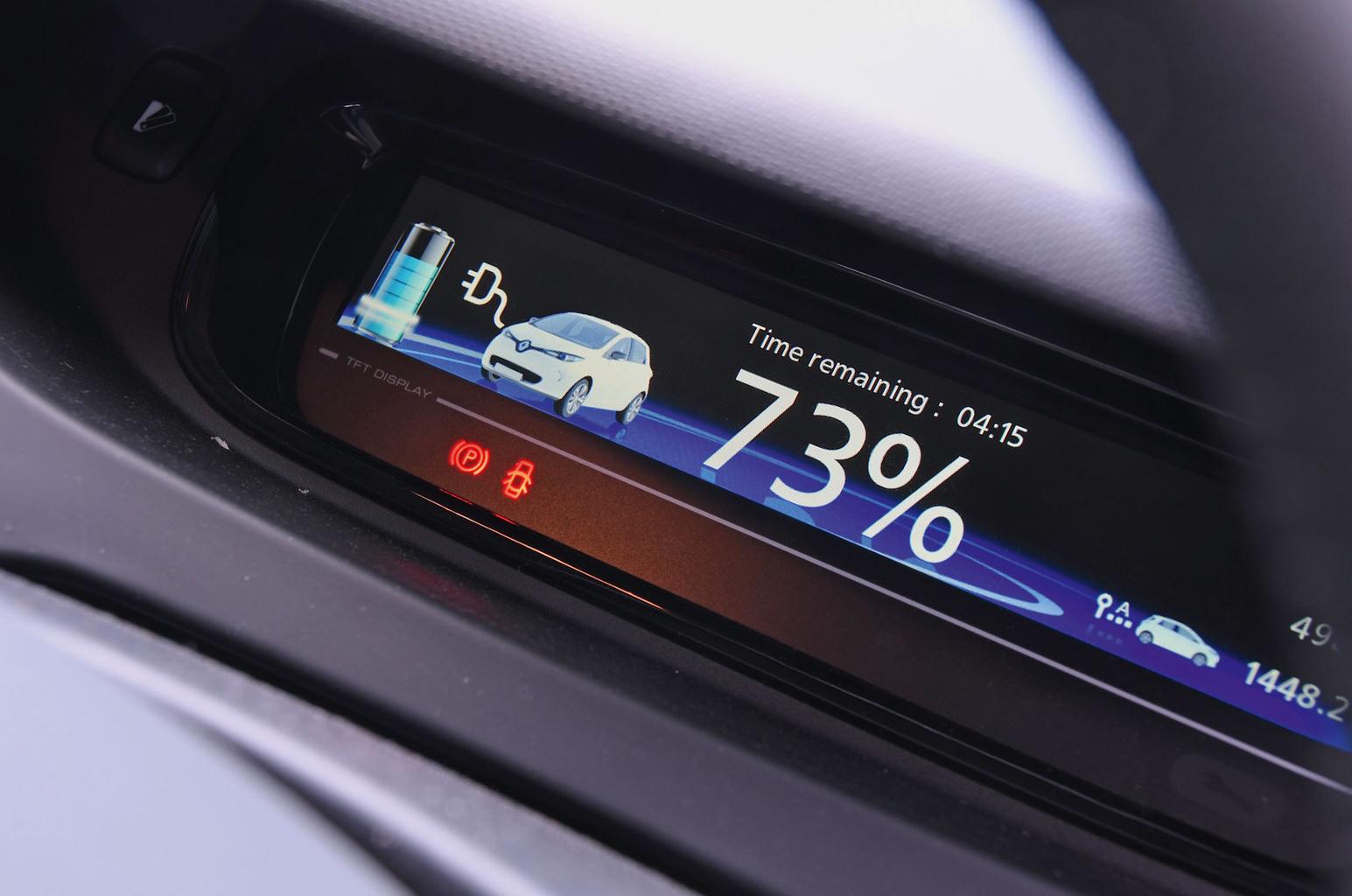 On top of electricity usage, some network providers also charge an admin fee every time you charge; this can add as much as £3.50 to each charge cost. And some demand a registration fee of up to £20 just for the privilege of joining their network.
Not all companies charge for electricity in kilowatt-hours, either. Some base their fees on minutes or hours of use, making it difficult for consumers to compare the cost of charging between providers.
To find out just how much it costs to use public charging points, we took our long-term Renault Zoe on a road trip from London to Hampshire, stopping at three charging stations from different networks along the way.
The Zoe has the longest claimed range of any mainstream EV on sale today. Its official range is 250 miles, although its real-world, winter range is around 130 miles. The Zoe is available with a choice of two battery sizes: 22kWh and 41kWh. Ours is the higher-capacity ZE40 version and is fitted with rapid AC charging as an option.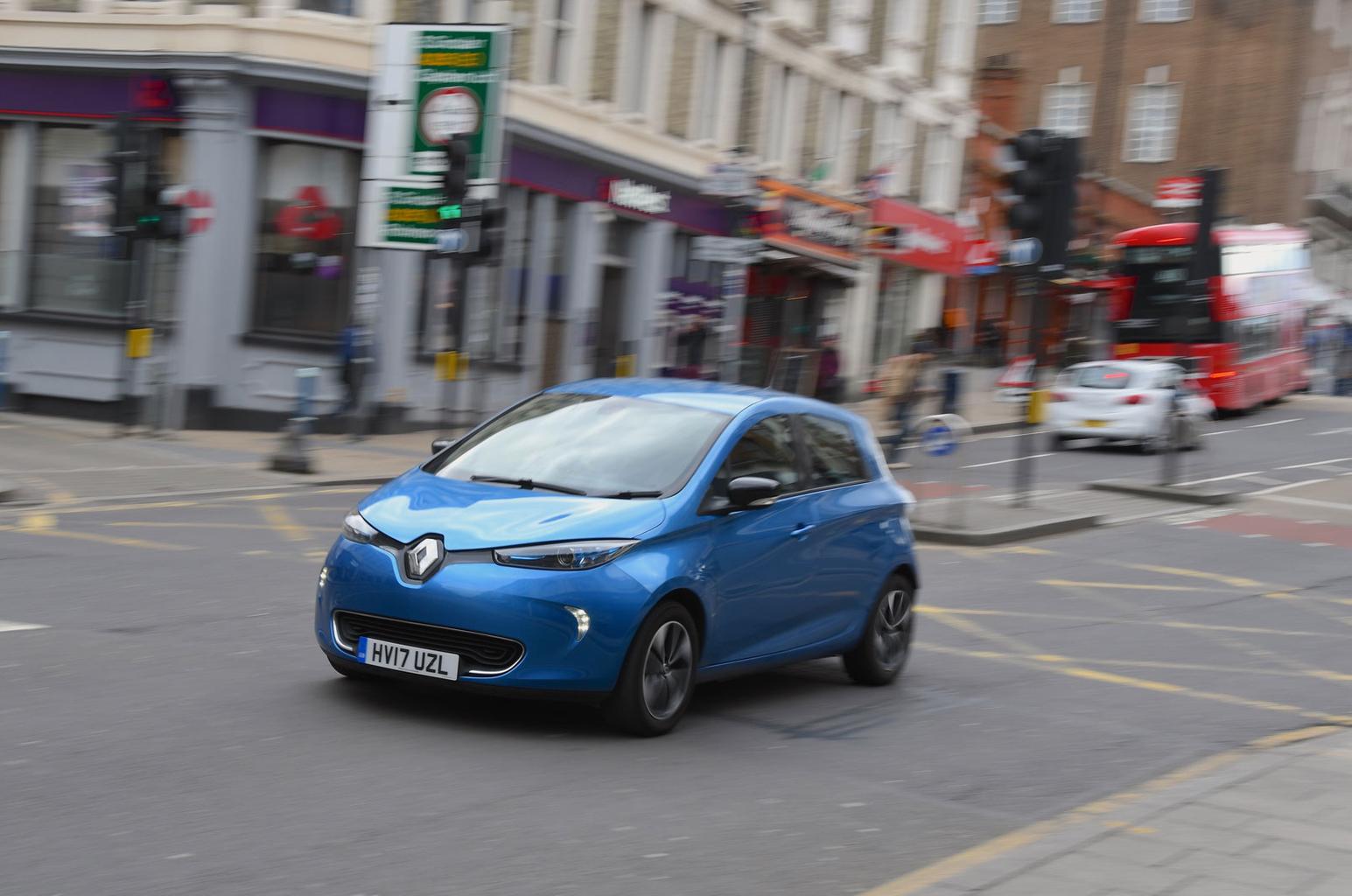 First, we parked up at a Source London charging point in south-west London, where we charged the Zoe's batteries by 10% in 30 minutes on a 7kW fast charger. It cost £2.07. This might seem reasonable, especially considering the fact that we were getting free parking on a street where other car owners had to pay £3.10 an hour, but if we'd wanted to replenish the batteries by 80%, using this charge point would have cost us around £17.
Next, we headed out of the city. By the time we'd reached the Moto services on the M3 at Winchester, the Zoe's remaining range was down to 30%, so we hooked the car up to an Ecotricity rapid charger. We were back up to 80% again after 46 minutes at a cost of £6.90. Although this was a much quicker charger, it would cost £9.36 for a 0-80% charge; users with an Ecotricity home energy account get a 50% discount on this price.
Finally, we stopped at the Holiday Inn in Basingstoke to add a boost before heading back to London. The Polar Instant charger we used cost £6 for a 30-minute charge. Although it was billed as a rapid 43kW charger, it charged our car at a rate of just 22kW, so it provided us with only half of the charging we'd paid for.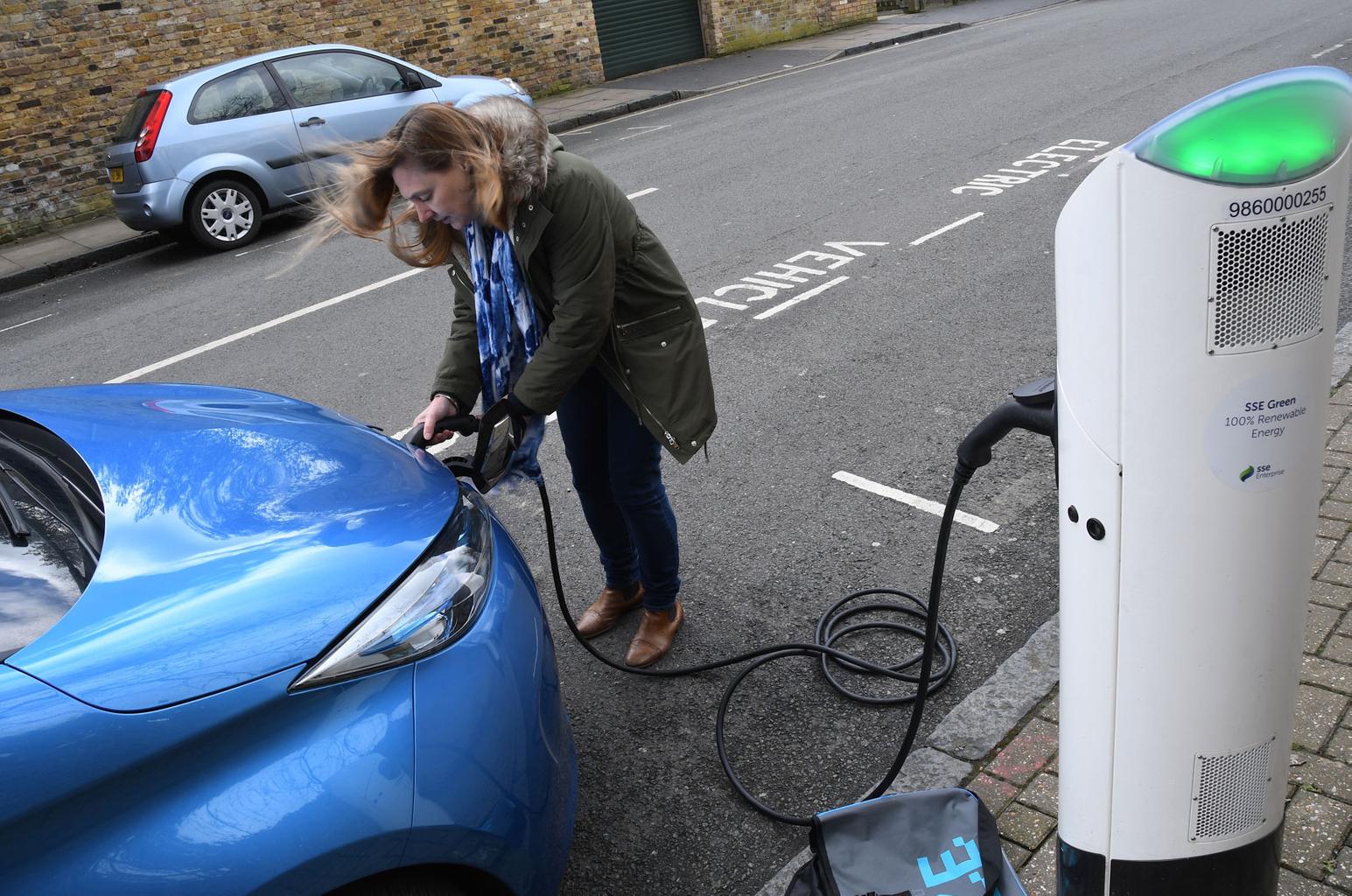 So has running an EV become more expensive than using a petrol or diesel car? If you consider that a 50% EV charge will give you around 65 miles of range and you pay £6 for that energy via a rapid charger, it's costing you around 9p per mile. If you have to add in an admin fee for every charge (Geniepoint London demands £1.80 per charge for its rapid chargers), this figure rises to 12p per mile; and if you stop at a Shell garage after 1 June, you'll be paying 15p per mile. In contrast, a Ford Fiesta 1.0 petrol costs about 13p per mile and a Volkswagen Polo 1.4 diesel 11p per mile.
Costs from different electricity providers to 80% charge our Renault Zoe ZE40
| Network / plan name | Registration fee | Monthly fee | Connection fee |Cost per hour |Cost per kWh|Total cost ||----------------------|-----------------|---------------|---------------- |---------------- |----------------|---------------- || Home – night rate (3kWh) | 0 | 0 | 0 | na |£0.07 | £2.18 || Home – day rate (3kWh) | 0 | 0 | 0 | na | £0.14 | £4.37 || Charge Your Car (7kWh) | £20.00 | 0 | £2.50 | na | £0.20 | £8.74 || Charge Your Car (50kWh) | £20.00 | 0 | £3.50 | na | £0.25 | £9.22 || Charge Your Car (50kWh)) |£20.00 | 0 | 0 | na | £0.36 | £11.23 || Ecotricity (43kWh) | 0 | 0 | 0 | na | £0.30 | £9.36 || Geniepoint London (22kWh) | 0 | 0 | £0.50 | na | £0.30 | £9.86 || Geniepoint London (43kWh) | 0 | 0 | £1.80 | na | £0.30 | £11.16 || Geniepoint UK (22kWh) | 0 | 0 | £0.50 | na | £0.30 | £9.86 || Geniepoint UK (43kWh) | 0 | 0 | £1.00 | na | £0.30 | £10.36 || Instavolt (50kWh) | 0 | 0 | 0 | na | £0.35 | £10.92 || Pod Point (50kWh) | 0 | 0 | 0 | na | £0.24 | £7.49 || Polar Instant (3kWh) | 0 | 0 | £1.20 | £1.20 | £0.40 | £13.68 || Polar Instant (7.2kWh) | 0 | 0 | £1.20 | £1.50 | £0.21 | £7.70 || Polar Instant (50kWh) | 0 | 0 | £1.20 | £12.00 | £0.24 | £8.69 || Polar Plus (3-50kWh) | 0 | £7.85 | 0 | na | £0.09 | £10.66 || Shell Recharge (from 1/6/18) (43-50kWh) | 0 | 0 | 0 | na | £0.49 | £15.29 || Source London Full (7.4kWh) | 0 | £4.00 | 0 | £2.76 | na | £15.64 || Source London Flexi (7.4kWh) | £10.00 | 0 | 0 | £4.14 | na | £17.46 || Source London Full (22kWh) | 0 | £4.00 | 0 | £6.30 | na | £12.93 || Source London Flexi (3-50kWh) | £10.00 | 0 | 0 | £7.74 | na | £10.98 |includes 1p per minute surcharge payable in Westminster, Camden and Kensington and Chelsea, other chargers cost £2.16
What Car? says...
While it is still possible to charge cheaply on public chargers, it can be difficult and time-consuming to find the best-value locations.
The fact that some network providers also make it harder to work out how much you'll be charged by putting their fees in pence per minute and not stating the kilowatt-hour price can also add to the confusion.
All this means less savvy drivers or occasional EV users could end up paying way over the odds to charge their cars. If you're thinking of buying an EV or get the use of one for work, make sure you check out all the charging options in advance so you are well prepared and won't have to pay too much to charge it up.
Top 10 EVs on sale now
Electric cars are becoming more mainstream by the day and this trend is only going to accelerate as rules are introduced to limit the kind of vehicles allowed into major cities.
The main thing holding these cars back remains range anxiety – the fear that you won't have enough juice to get to where you're going. This is because electric cars can typically cover only about 150 miles between charges and takes much longer to charge than it does to fill a petrol tank. However, this is slowly becoming less of an issue.
There are already luxury electric cars that can cover more than twice that average distance on a single charge. And even if you can't stretch to one of those, an electric car can still make sense because they're cheap to run and are ideal for short journeys, such as the school run, trips to the shops or a brief commute.
So which electric cars should you consider? Here, we count down our favourites and tell you which ones to avoid.
And, remember, before you start shopping for your new car, take a look at our new car buyer deals to see how much we could save you on your next car.