Used test – winter warmers: Audi Q5 vs BMW X3 vs Land Rover Freelander vs Volvo XC60
These upmarket SUVs are reassuringly high-and-mighty and come with cosseting interiors, making them perfect for winter – but which makes the best used buy?...
What are they like inside?
The interior of the BMW X3 will look instantly familiar to anyone who's been in a contemporary BMW. Most of the switches and controls are shared with – or are all but identical to – those in the company's other cars of the same era. That's a good thing, because they're clearly labelled and easy to use.
BMW's iDrive system comes as standard, allowing you to control most functions easily via a rotary dial and a handful of buttons next to the gearlever. You can even programme shortcuts using the centre console switches.

That switchgear has a precise, built-to-last feel, and elsewhere the materials and build are as you'd expect from a BMW of this era; in other words, they're hard to fault. Everything appears durable yet luxurious, while supportive seats add further appeal to the X3's user-friendly cabin.
Climb aboard the Audi Q5, and the first thing you notice is that its pedals are quite offset, though the problem is less noticeable in an automatic than in models with manual gearboxes.
Audi has a reputation for classy interiors, and the Q5 more than lives up to it. The combination of plush materials, smart design and attention to detail give a truly upmarket ambience. Tight panel gaps and slick controls are the icing on the cake.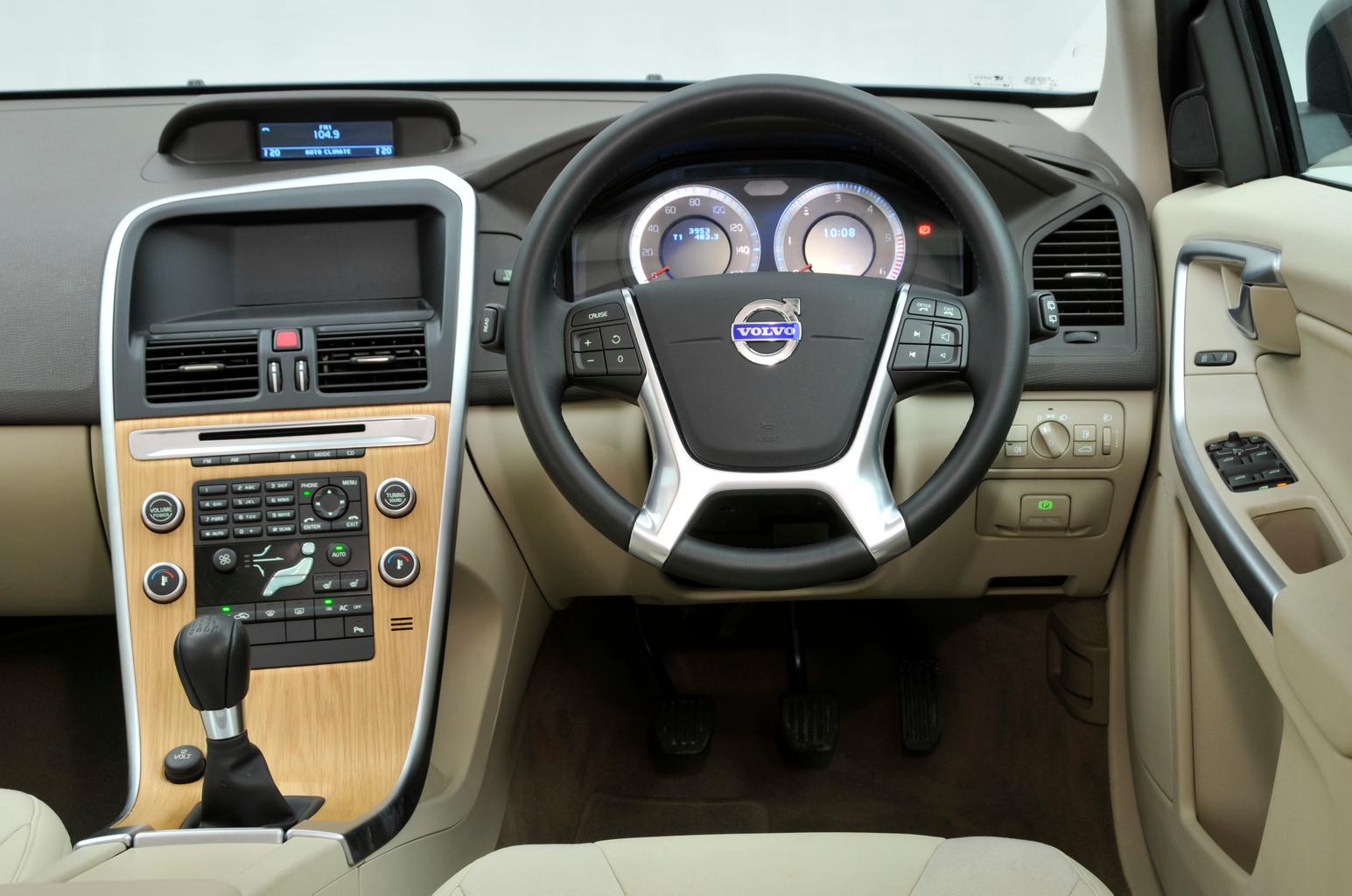 All Q5s came with Audi's MMI system, which works in a similar way to iDrive, although it's not as intuitive, with a smaller controller and more complex menus to navigate. The air-con controls are a bit fiddly, but the front seats are well shaped and there's a huge range of adjustment for the steering wheel.
You can't fail to be impressed by the Volvo XC60's interior. With a stylish dash – complete with 'floating' centre console – and first-rate fit and finish, it's every bit as swish as those of its German rivals. The materials are top-notch, too. It's a shame, then, that if you're buying a car that wasn't specified with the optional sat-nav, you're left with a piece of unattractive black plastic in the middle of the dash, where the screen would be.
What's more, the air-con and stereo controls are on the small side, as is the digital display at the top of the dash. And while the large, well-padded seats make long journeys pain-free, taller drivers may feel that the seat doesn't go low enough, or that the steering wheel won't move far enough away.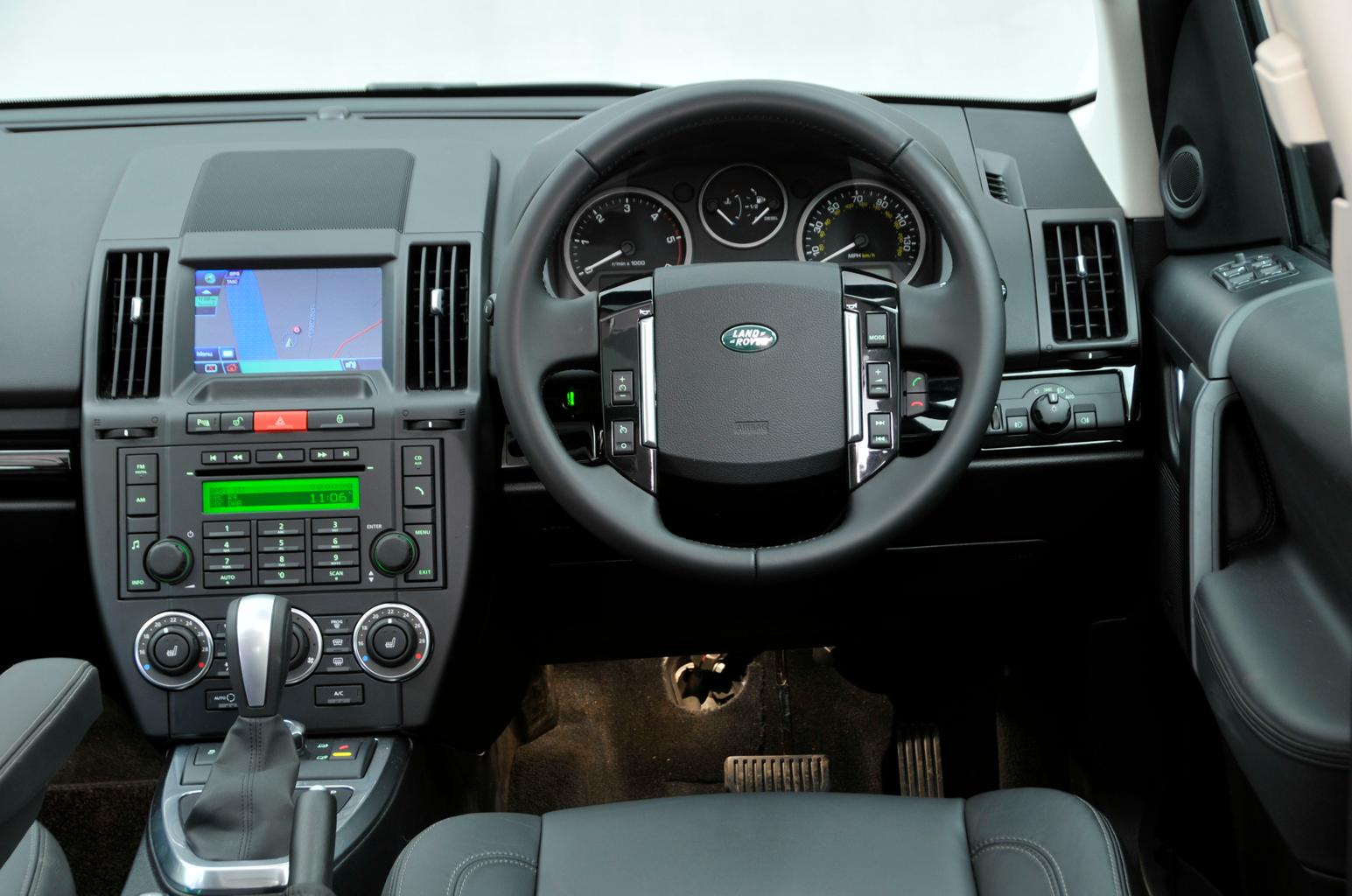 You sit high in the Land Rover Freelander, but that adds to its conventional 4x4 character and excellent all-round visibility. The Land Rover's controls are mostly user-friendly, but there are a lot of similar-looking switches on the centre console which can make it confusing to use.
What's more, the Land Rover's dashboard feels the least high-quality here, with a few controls and pieces of trim that don't have the high-tech sophistication of the others'. The front seats could be better, too; they're relatively small and flat, and the retractable armrests don't fold completely away, which may annoy. That said, the Freelander is still a good place to be, with sturdy materials and classy details.
---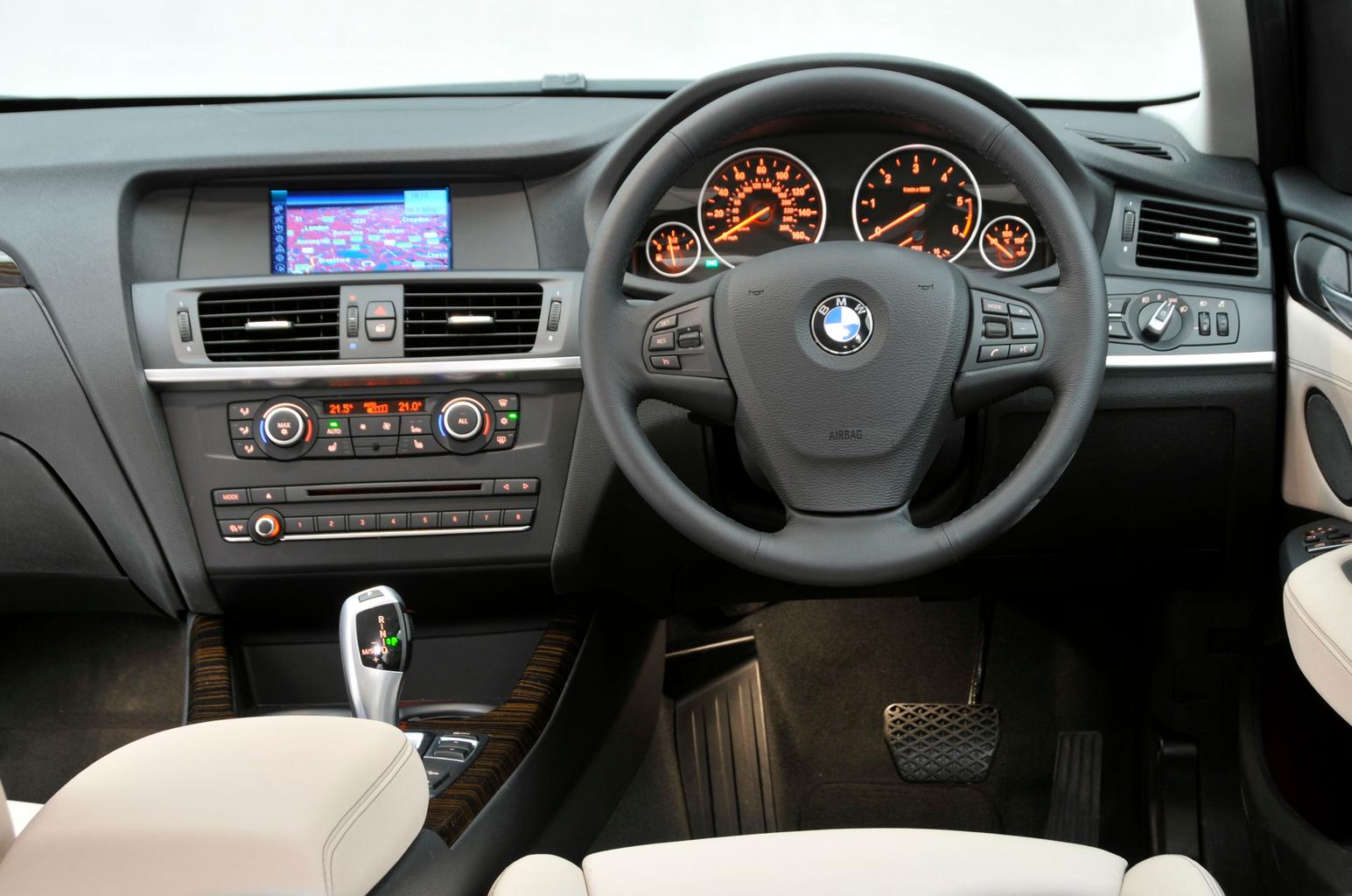 ---