Used test: Honda Civic vs Volkswagen Golf vs Audi A3 vs BMW 1 Series
The new Honda Civic is just around the corner, but how does an older example stack up as a used buy against its rivals?...
The Contenders
Audi A3 Sportback 2.0 TDI 140 SE
List price when new £19,820
Price today £2500-£12,000
Available from 2008-2012
It's both practical and posh, but is it worth the extra over the Civic?
---
List price when new £19,885
Price today £1500-£11,000
Available from 2004-2011
The 1 Series is fun to drive, as you'd expect from a BMW, but the 118d is also incredibly frugal
---
List price when new £17,680
Price today £1300-£8500
Available from 2006-2012
Eye-catching looks, neat packaging and low prices all count in the Civic's favour
---
List price when new £18,475
Price today £3000-£10,000
Available from 2009-2013
The sixth generation of our favourite family hatch is extremely well-regarded
---
The new Honda Civic will soon be arriving in showrooms, and if our Reader Test Team's verdict is anything to go by, it's set to make quite a splash. Our readers praised the Civic's interior quality, and loved the fact it offered plenty of space.
This early praise for the new model might have some used car buyers wondering whether an older version of the Civic could be for them. And with the earliest examples of the quirky, spaceship-styled 2006 model now squeezing through the lid of the bargain bin at the bottom end of the market, the time is right to assess whether this makes a good purchase.
This won't be an easy ride, however, as we've lined up three very competent rivals. The Mk6 Volkswagen Golf, especially in diesel form, is an extremely sought-after family car, having earned its spurs with a fantastic blend of all-round ability. It's always been the one to beat in this category. Meanwhile, diesel versions of the Audi A3 and BMW 1 Series have the upmarket cachet the Civic always sought to emulate. If it can manage to do so, its lower purchase price might allow it to steal a march.
---
What are they like to drive?
The Civic's 138bhp output matches those of the A3 and the Golf, though it has an extra 15lb ft of torque. The 1 Series, meanwhile, bests all of its rivals here on power with 141bhp, though it's 30lb ft down on pulling power compared with the Civic.
These differences are all pretty small, so all four cars are similarly quick. When we tested them on the track in 2009, we found just 0.3 seconds split the best (1 Series) and worst (Civic) 0-60mph times. Our 30-70mph test, more typical of real-world driving, revealed that only 0.6 seconds split the fastest from the slowest.
Suffice it to say that all four have enough oomph to overtake effortlessly on a country road, or to pull out swiftly and safely from a junction. But in terms of flexibility, it's the Golf and A3, both of which use the same 2.0-litre diesel engine, that are the most impressive. Both are eager and provide a smooth, steady flow of power from any rivs with little effort from the driver.
The 1 Series's engine isn't quite as responsive as the one shared by the A3 and the Golf. It has less outright muscle, which, combined with gearing designed more for fuel economy than for acceleration, means there's sometimes a delay before things get going. This is particularly true on the motorway, where the 1 Series is the first to need a down-change if you lose momentum.
By contrast, the Civic's engine has a different contrast from the others. It isn't as eager at high or low revs, but what it does offer is a huge amount of mid-range thrust that's particularly useful when accelerating at speed.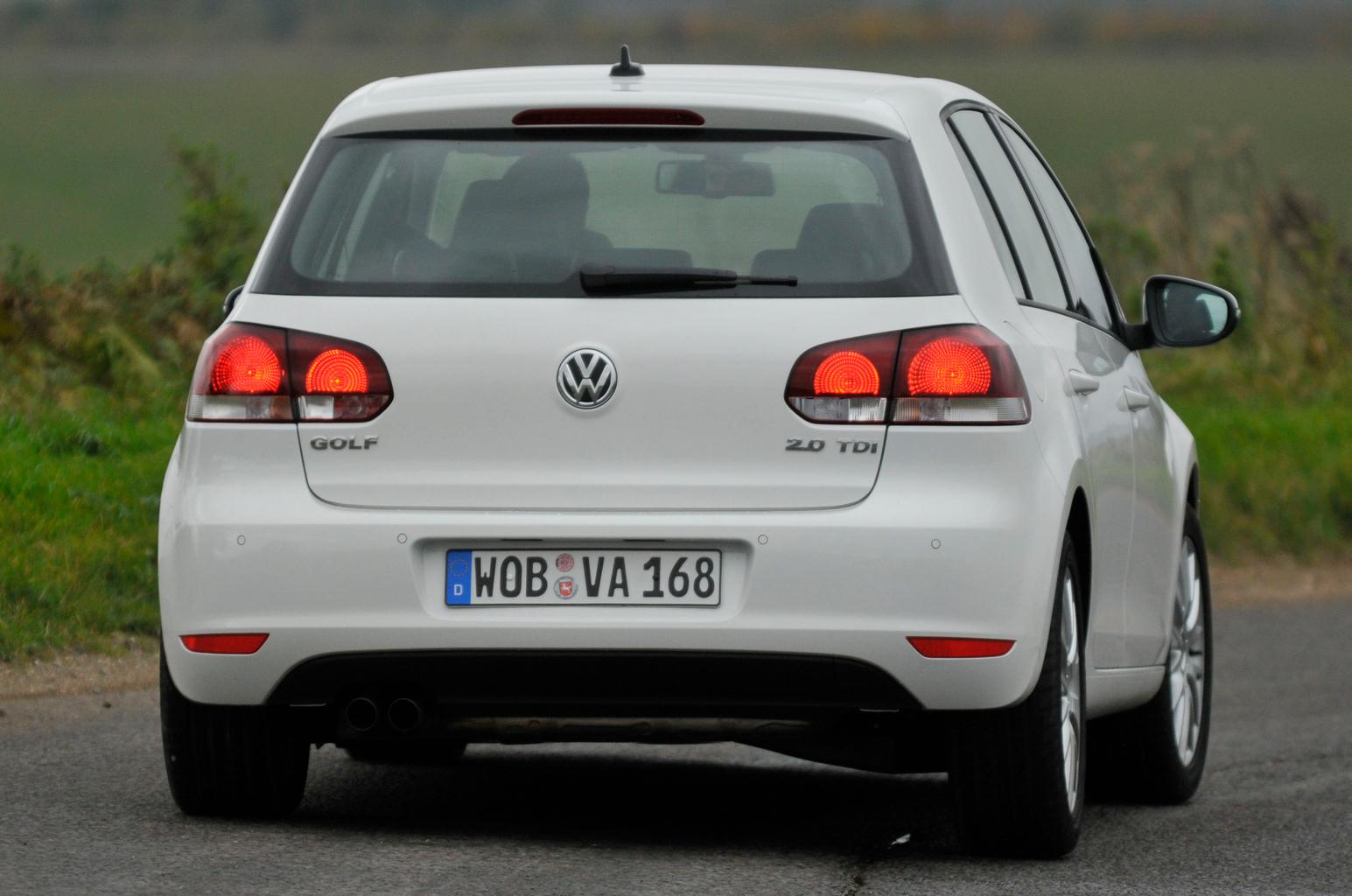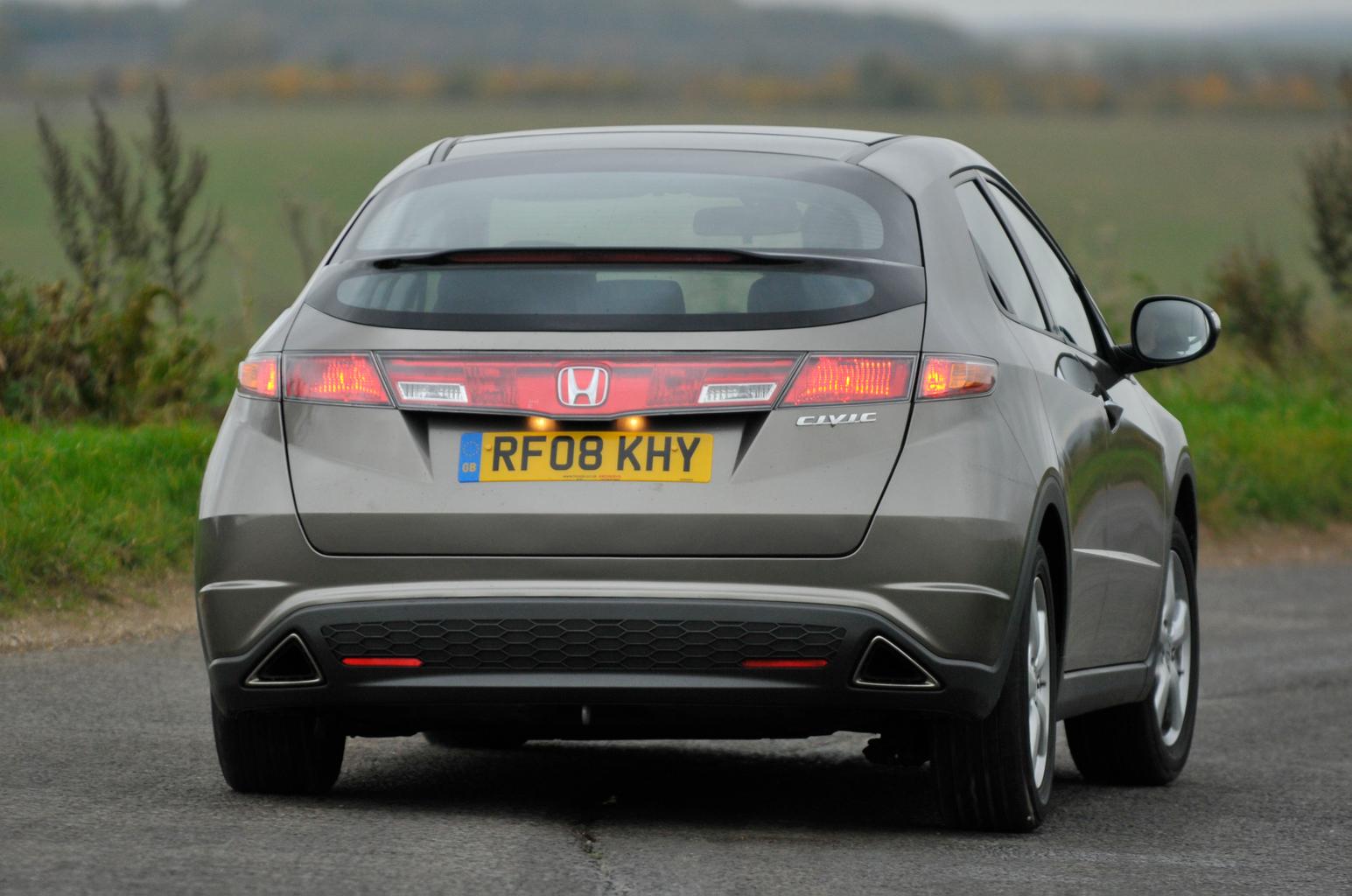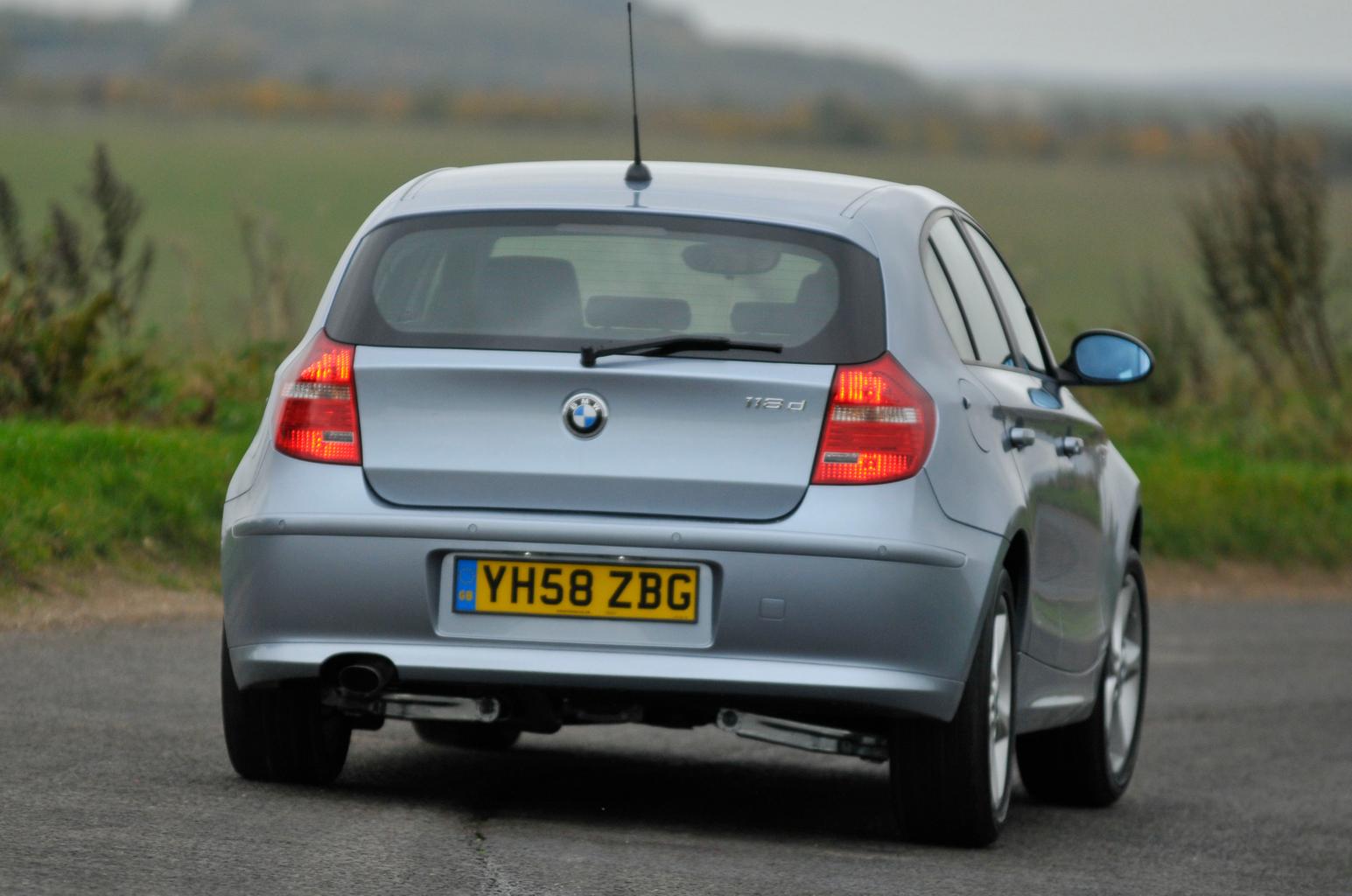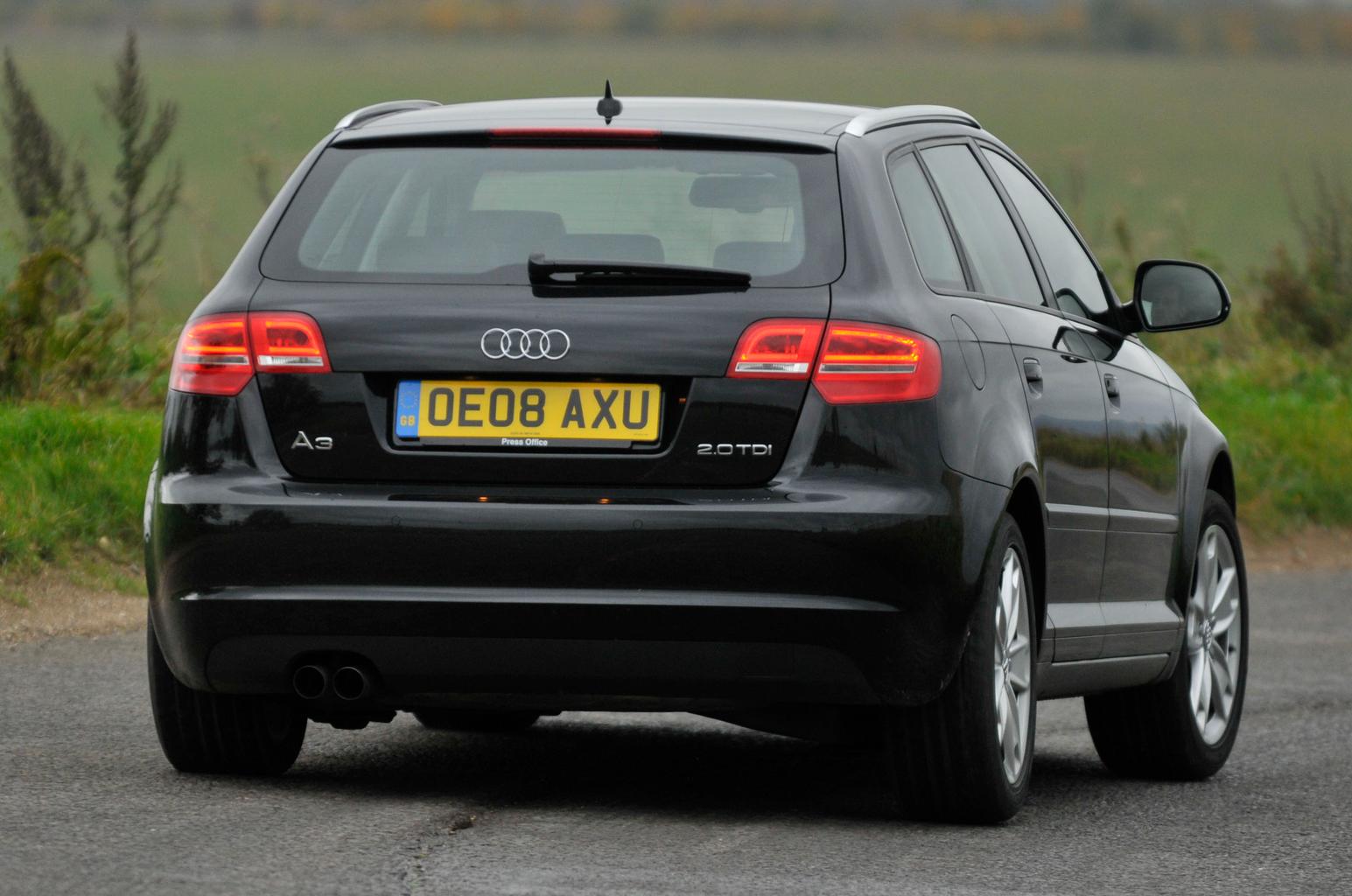 Each car here came with a six-speed manual gearbox as standard. Both the Golf and A3 were also available with a six-speed twin-clutch automatic gearbox that's excellent to use, and suffers from fewer problems than the later seven-speed version. The 1 Series's automatic gearbox isn't quite as fast, though it is pretty smooth; if you want a Civic diesel with an automatic, though, you'll be disappointed, as an automatic gearbox was only available on the petrol engine at this time.
You might also be less than impressed with the Civic if you're looking for a driver's car. There's relatively little grip on offer, which means it's the first to slide its nose wide in a corner, while the steering feels rather artificial. It's quick, for sure, which is great for darting around town, but there's very little feel, and that darty nature makes it feel nervy and unsettled on the motorway.
At least it rides pretty well on a high-speed cruise; more so, in fact, than the 1 Series or the A3, although the suspension does struggle with rougher roads at lower speeds, and it complains while doing so by emitting a few knocks and rumbles, even when it's in the finest possible fettle.
The Golf, however, manages to be comfortable everywhere, riding smoothly whether you're cruising along a motorway or bumbling around town. That's all the more impressive given how composed the Golf feels when you want to hustle it quickly along a twisting road; plenty of grip, allied to slick, informative steering, makes it feel planted and capable at any speed.
If you prefer a raw, sporty feel, the 1 Series may be more up your street, however. It's the only rear-wheel-drive car here, which helps to give it excellent balance. Its steering also provides the most talkative link between the road and your palms, and you'd have to be travelling at 'go straight to jail' speeds before it runs out of grip.
The 1 Series isn't so strong on comfort, though. The combination of firm suspension and stiff-walled run-flat tyres gives its ride an abrupt quality. Keen drivers will appreciate the tight body control and 'seat of the pants' character, but passengers might not be so happy to feel every bump quite so clearly.
Although the A3 shares its basic platform with the Golf, it isn't as good to drive. The problem is that it doesn't excel at either comfort or sportiness. The steering is light and easy, but not what you'd call communicative. Although the handling is fine and there's plenty of grip, the A3 can't match the Golf or 1 Series for poise and feedback. The ride quality is a conundrum, too. You'll be jiggled and wobbled over bumps and poor surfaces, yet the body pitches and rolls more than the Golf's through the corners.
The A3 also suffers from noticeably more engine noise than the Golf which, despite having the same engine, is a quieter car to ride in. Better-damped road and wind noise also help with this, making the Golf the quietest car here. The 1 Series also suffers from a noisy engine, though it quietens down once you're cruising on a motorway, while the Civic's engine is quieter in tone, but emits some peculiar whistles and wheezes that you might find intrusive.