New Volkswagen Arteon vs Jaguar XE
Volkswagen has given the Passat a stylish new outfit to create the Arteon executive car. Can it beat the badge cache of a Jaguar XE, though?...
Behind the wheel
Driving position, visibility, build quality
While both cars offer a fine driving position, they go about things differently. The XE is more intimate and sportier-feeling; you sit lower, cocooned by its higher window line and the tall centre console running between you and your passenger. In the Arteon, the driver's seat is higher and you feel less enveloped.
It also means you can see out relatively easily, unlike in the XE. The XE's thicker front pillars and high-bottomed rear screen compromise visibility quite badly; rear parking sensors are standard, at least. However, the Arteon has sensors at both ends of the car.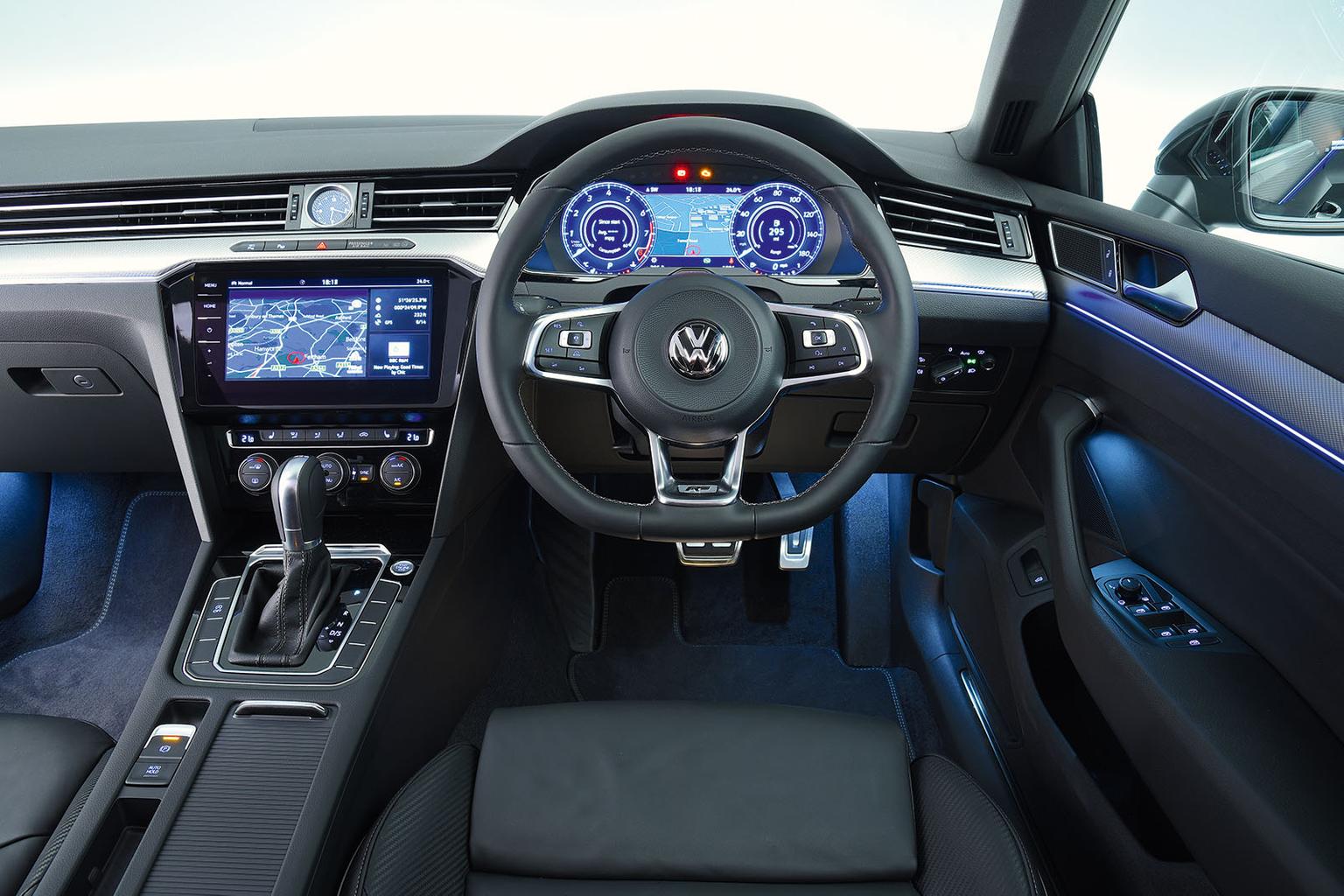 The Arteon has the better driver's seat, too. It doesn't get the XE's standard multi-way electric adjustment (that's a £965 option), but it's wide and supportive and includes powered adjustable lumbar support. The XE misses this (it's a £245 option), so while its seat holds you in place well through corners, the limited lower back support is far from ideal.
There's no doubting which feels smarter inside. The Arteon's interior fuses appealing trims and quality buttons with robust construction. The XE's feels the complete opposite; for example, the centre stack of buttons rocks when you prod it, while the vinyl-wrapped dashboard looks like a sixth-form design project.