The future of Euro NCAP crash testing
We reveal what's next in reducing the number of people killed and injured on our roads and tell you the essential safety kit to look out for on your next new car...
The next stage of accident avoidance technology to be added to the Euro NCAP rating will be steering support systems. New tests for these will be included in the tests from 2018.
Another major new development also planned for introduction in 2018 is the guided soft crash target (GST), which has taken three years to develop and will be used to test advanced driver assistance systems.
It's a radio controlled platform that hovers just above the ground and can drive at speeds up to 50mph while carrying a fake, foam car.
It costs £350,000 and is capable of fooling all types of collision avoidance systems into thinking it is a car. Every Euro NCAP test centre will have one by 2020 to test the latest driver assistance innovations.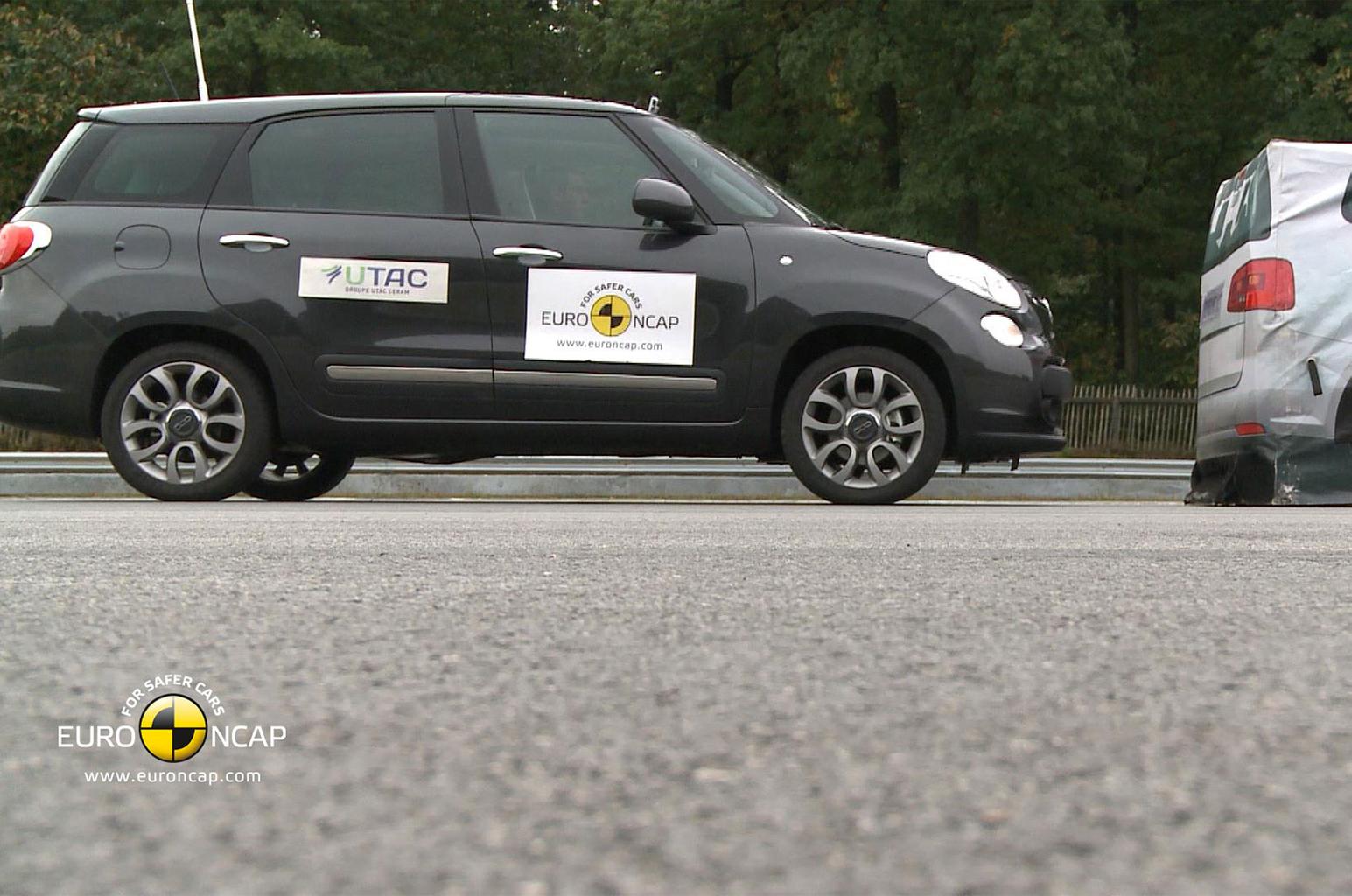 What safety aids are essential on your next new car?
To buy the safest possible car, check that it has all four of the following attributes:
A five-star Euro NCAP rating
This is the highest possible rating a car can receive from Euro NCAP.
Automatic emergency braking (AEB)
This system detects other vehicles - the most sophisticated can also spot children and cyclists too – and it will put on the car's brakes if an accident is imminent and the driver hasn't reacted in time. It has the potential to save 2700 lives in the UK every year if it became standard on all new cars.
Lane keep assistance
These systems detect if a car is straying out of its lane on a dual carriageway or onto the wrong side of a single lane road. It sends a warning the driver and if it doesn't get a reaction it can steer the car back into the correct lane.
Blind spot warning
Alerting a driver to another vehicle or a cyclist that they would otherwise not see is a hugely important factor in reducing accidents and injuries on our roads.
Click through to page 5 to read our timeline of 20 years of Euro NCAP crash testing