Used test: Audi A5 Sportback vs BMW 3 Series vs Mercedes C-class vs Volkswagen Passat CC
The new Audi A5 Sportback looks just as sleek as its predecessor – but how does the old model measure up as a used buy?...
The Contenders
2009 Audi A5 Sportback 2.0 TDI SE
List price when new £27,140
Price today £6500-£38,000
Available from 2009-2016
Coupé styling meets hatchback practicality – the perfect car?
---
List price when new £27,445
Price today £2000-£21,000
Available from 2006-2012
Prestige badge, a joy to drive, and in M Sport trim, it looks the business
---
List price when new £27,758
Price today £3000-£21,000
Available from 2007-2014
Mercedes' reputation for style and class is enhanced by the C-Class Sport
---
List price when new £23,730
Price today £3,500-£35,000
Available from 2007-2012
VW's four-door coupé is superb inside and out, and has a big price advantage
---
A compact exec that blends coupé style with the practicality of a family car – surely not? You can't have your cake and eat it, after all. Well, with cars like the Audi A5 Sportback, in fact, you can.
We've just had our first taste of the new A5 Sportback, which will be going on sale imminently. And that means the outgoing model, with its flowing lines and hatchback practicality, is now looking like a savvy used buy, especially with early examples available for well below the £10,000 mark. But is it as good a buy as it looks – and what alternatives should you consider?
Well, at the time of the original A5 Sportback's launch, BMW and Mercedes didn't have any direct rivals, so their customers had to make to with less stylish (and less practical) saloons. But in their sporty trims, both the 3 Series and the C-Class are still lookers.
Volkswagen, meanwhile, was somewhere in between with the Passat CC – still a four-door saloon, but with a sweeping roofline that aped the more upmarket Mercedes CLS. Today, it looks like a great value alternative to the A5 Sportback, if you can live with a touch less practicality.

---
What are they like to drive?
The A5 Sportback's engine is essentially the same 168bhp 2.0-litre diesel that you'll find in a host of other VW Group models, including the Passat CC we're also testing here. The Mercedes C220 CDI's 2.1-litre engine produces 168bhp, too. However, the BMW 318d develops just 141bhp from its 2.0-litre engine.
Looking at the power figures, you might expect the 3 Series to be significantly slower than its rivals, but that isn't the case. It's lighter than the A5 and C-Class, so is at least as nippy off the mark and only fractionally slower when you're accelerating through the gears at higher speeds.
In fact, all four cars have enough oomph to overtake effortlessly on a country road, or to pull out swiftly and safely from a busy junction, but it's the Passat that has the edge in both situations, because it's the lightest of the four.
The C-Class, meanwhile, usually has the edge when you don't bother to change down, thanks largely to its vast 295lb ft of torque, which allows for storming progress at almost any speed.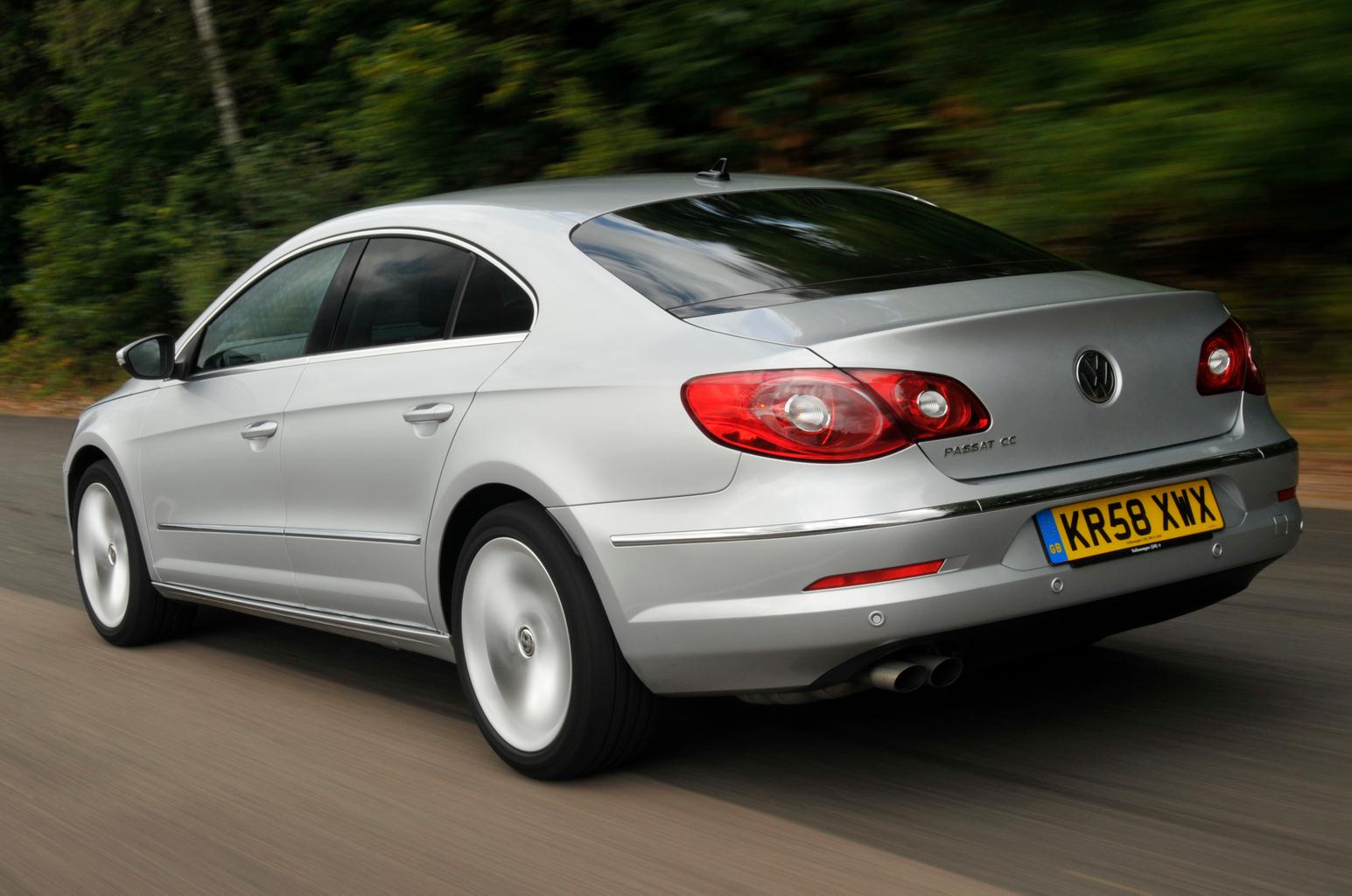 The A5's rakish looks and 'Sportback' name might hint at grin-a-minute handling, but sadly it doesn't live up to either. There's no shortage of grip, but the steering has an artificial feel to it.
The Sportback performs much better on the motorway, where it is stable and copes well with bumps and expansion joints. Unfortunately, it tends to thump over poor surfaces at lower speeds and becomes floaty on undulating roads.
The 3 Series has always been the keen driver's choice, by contrast, and so it goes in this test. It's unflappable yet involving, and has the ability to make any journey a joy.
It's worth noting that BMW offered the standard car's softer suspension as a no-cost option on M Sport cars like this one, which is worth having if you can find it. It offers the best of both worlds, though even the standard set-up is not impossible to live with.
No matter how hard you push, the 3 Series stays glued to the road, with grip and body control that shame far more exotic machinery. Meanwhile, the meaty steering fills you with confidence because it's as precise as you'd want your brain surgeon to be.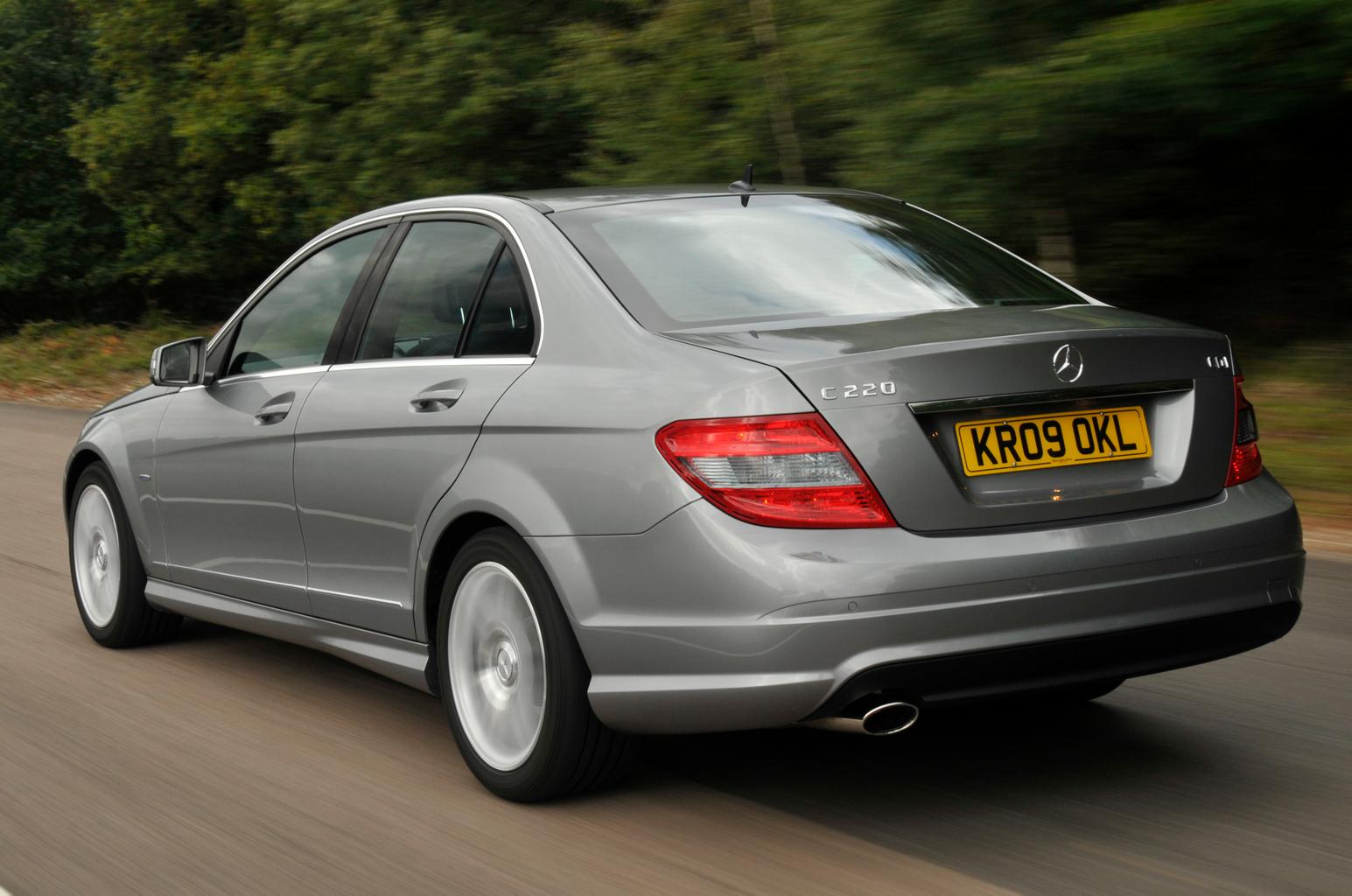 Mercedes took a different approach from BMW, fitting lowered and stiffened suspension to all Sport-specification C-Classes. As a result, bigger bumps can thud through to your backside, but the C-Class never loses its composure, and it feels totally settled on the motorway.
The suspension also keeps things planted on twisty roads, while light, responsive steering allows you to change direction without fuss. It's just a shame there's little feel through the wheel.
All GT-specification Passat CCs came with Adaptive Chassis Control, which lets you change the stiffness of the suspension and the weighting of the steering at the touch of a button. However, no matter which setting you select, the steering is rather slow. That's a good quality for maintaining high-speed stability, but it means plenty of wheel-twirling in the bends.
The ride also gets jiggly in the 'Sport' setting, but it's pretty forgiving in 'Normal' or 'Comfort', and even in these softer settings you don't have to put up with too much body lean.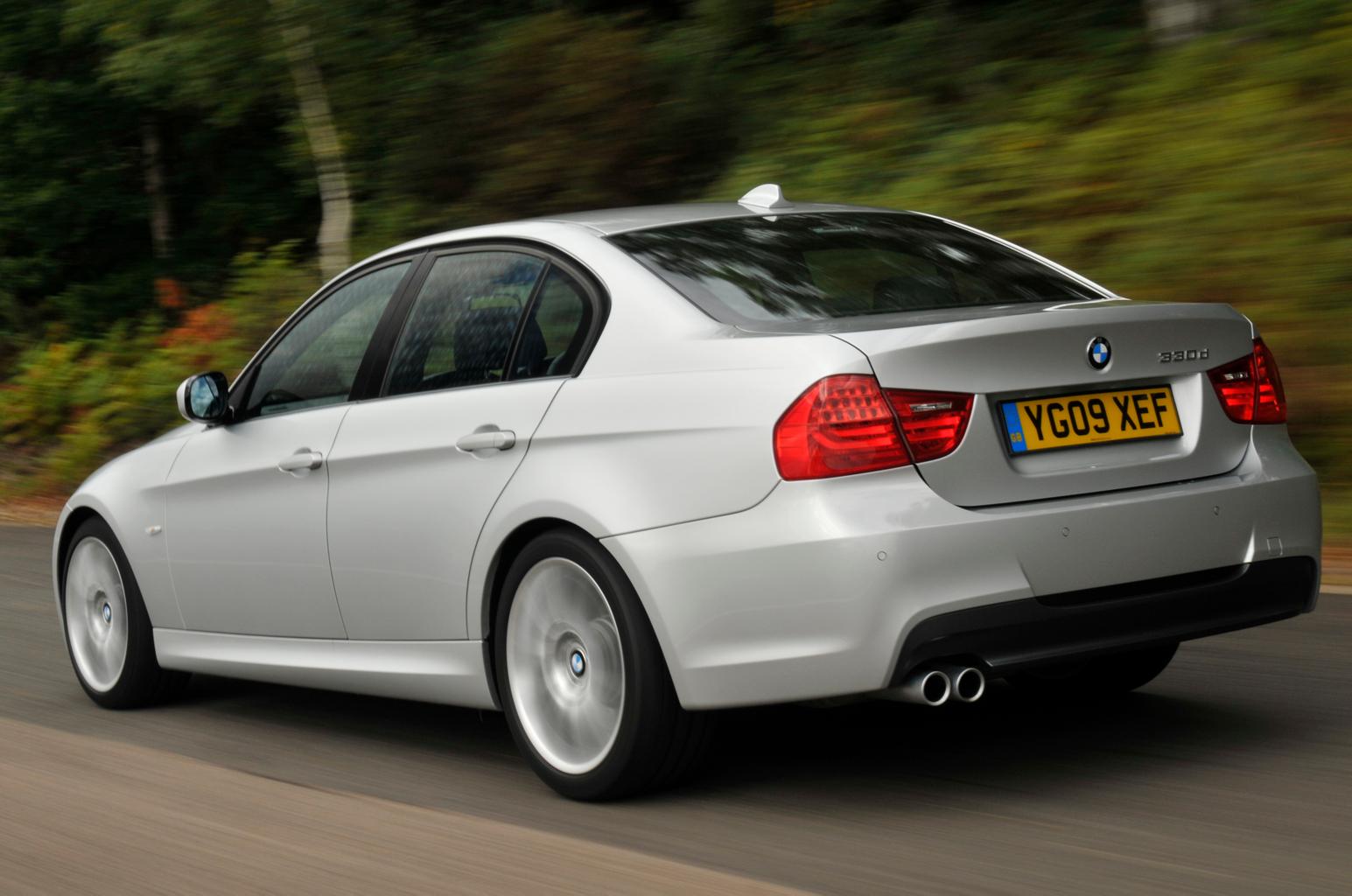 Of the four, it's the A5 which disappoints most in terms of the amount of noise you hear from inside. Road noise intrudes on the motorway, and while the smooth engine keeps vibrations to a minimum, the exhaust is boomy at speed.
The 3 Series sets the standard. There's a touch of wind noise from the top of the windscreen, but it's only noticeable because engine, tyre and road noise are so effectively blocked.
The C-class also impresses, shutting out the wind even better than the 3 Series, while doing almost as good a job with road noise. Its engine lets the side down around town and when you accelerate, sounding distinctly gruff, but it does settle down on the motorway.
As for the Passat, it's engine stays quite, even when revved hard, and wind noise is all but absent. Unfortunately, there's a big increase in road noise over coarse surfaces.
---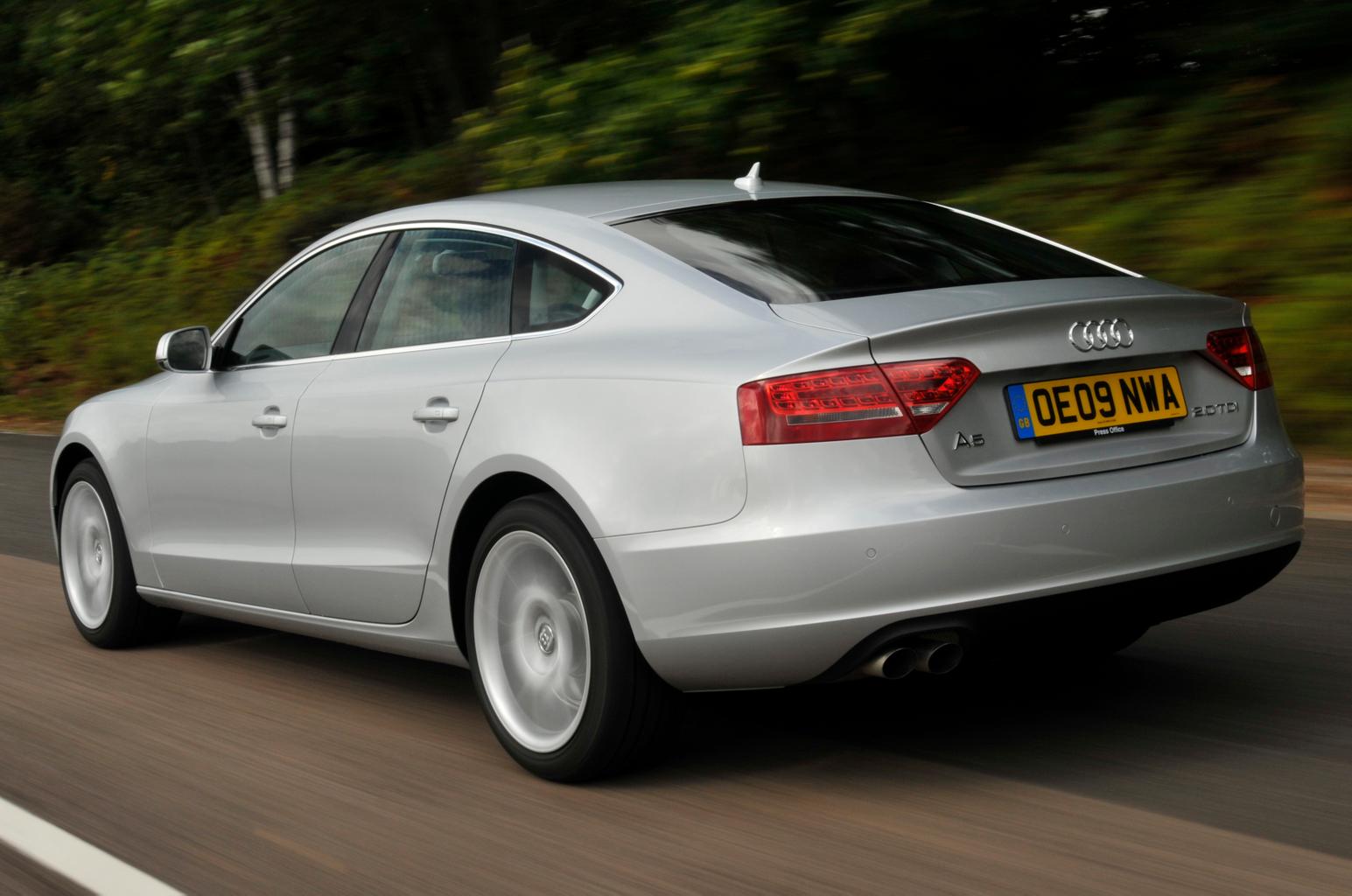 ---