Top 10 used MPVS for less than £10,000
£10,000 buys you an awful lot of used MPV these days. So what's out there, and which should you be test-driving?...
Choosing the best used MPV isn't the matter of a moment. Consideration must be given, not just to the engine and specification that best suits your needs, but also whether you're going to need five seats or seven – and indeed, how big you want your MPV to be.
Fortunately, a £10,000 budget gives you plenty of options. Smaller MPVs provide a great balance between family space and manoeuvrability, while larger options offer enough room for anything you might wish to throw at them.
And buying an MPV these days doesn't have to mean giving up a little slice of your soul, either. Many modern people-carriers are enjoyable to drive and good to look at, while the extra practicality they offer will widen your smile still further. Without further ado, then, here's our round-up of the very best MPVs £10,000 will buy you.
Best used MPVs for less than £10,000

The Renault Scenic was the car that started the craze for smaller MPVs, but by the latest generation, the range had grown to include this longer Grand version, with seven seats on offer. By this time the Grand Scenic had been surpassed as class leader by the Citroen C4 Grand Picasso, but it still has some admirable traits, including a comfortable ride and a reasonable amount of space; what's more, it's cheap to buy and run. It's generally reliable, too, though electrical niggles can be a problem.
We found: 2012 1.5dCi Dynamique TomTom Energy, 33,000 miles, full service history, £9,193
Read the used Renault Grand Scenic review
Find a used Renault Grand Scenic with What Car? Approved Used
---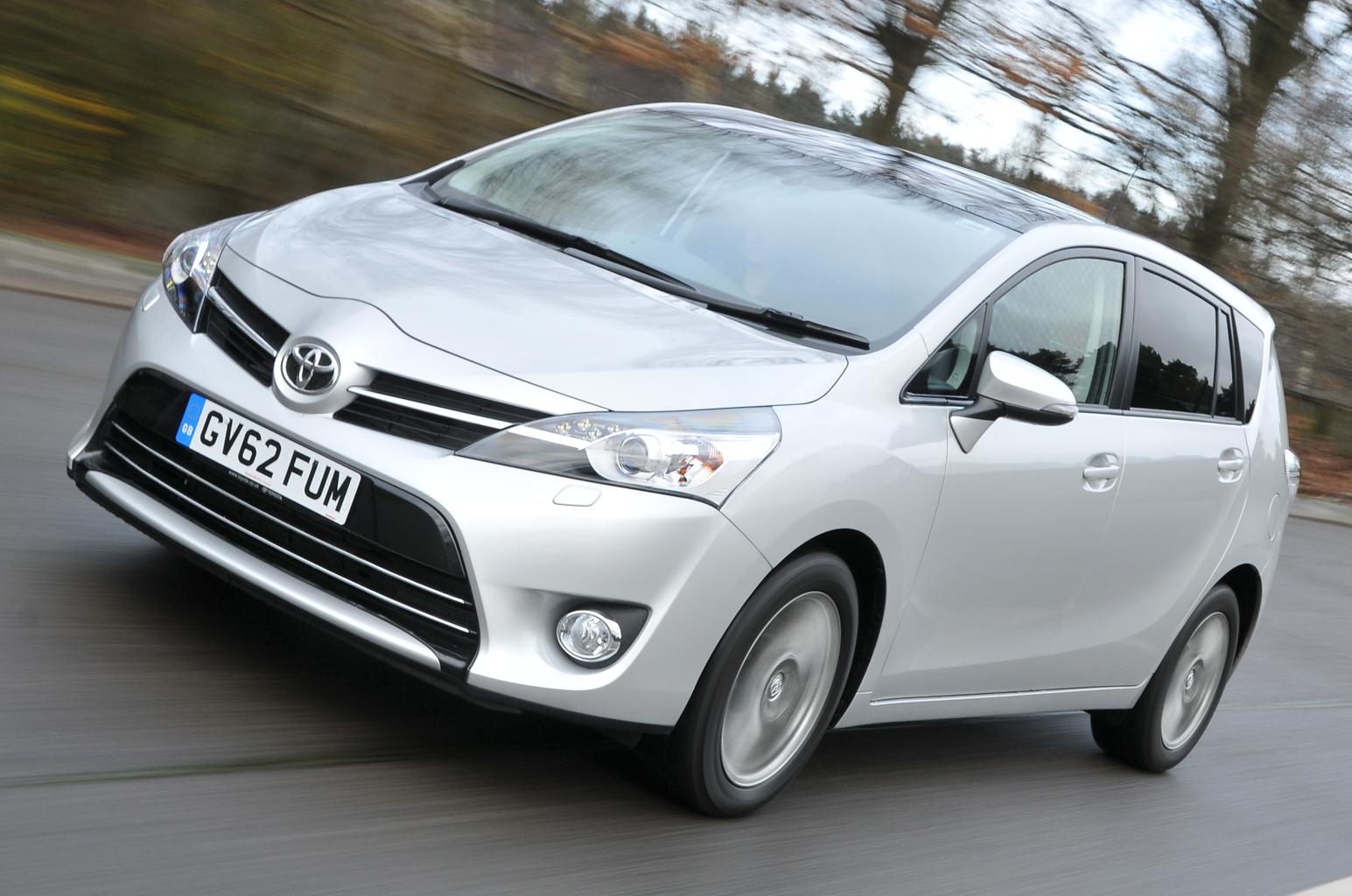 The Honda FR-V's big selling point is its unusual seating arrangement. It seats six, in two rows of three, meaning it can fit all those people within a much smaller wheelbase. The trouble is, with three adults sitting abreast, it can be a bit of a squeeze. Otherwise, though, the FR-V makes sense; it's quiet, comfortable and has dependable mechanicals. The petrol engines are economical for their respectives sizes, while the 2.2-litre diesel is even more frugal. Noisy air conditioning and bad steering vibrations are two common gripes to watch out for.
We found: 2009 1.8 i-VTEC ES, 57,000 miles, £7,700
Read the used Honda FR-V review
Find a used Honda FR-V with What Car? Approved Used
---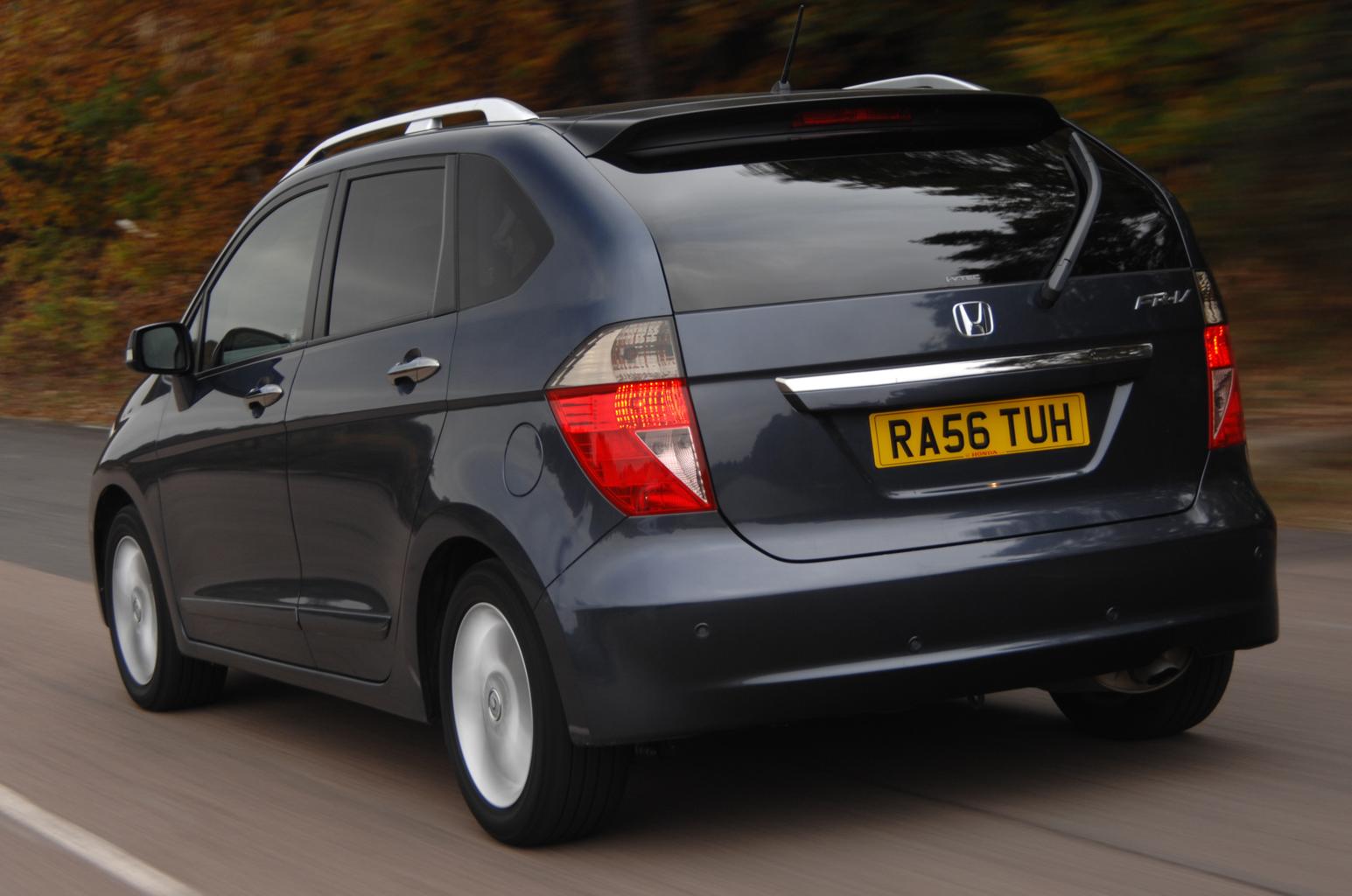 If you're looking for an MPV with a bit of sparkle, you'll be disappointed. However, the Toyota Verso has other good points. It's small, which means it doesn't offer quite as much space as other MPVs, but also makes it more manoeuvrable in tight spots. And while the driving experience is dull as ditchwater, it's also relaxing – especially with the 1.8-litre petrol engine and automatic gearbox combo. Unfortunately, this spec is also horribly thirsty, and while diesel manuals are more efficient, they're also noisier. But very little goes wrong, so if you want a small, reliable, easy-to-drive five-seat MPV, the Verso is worth a look. The facelift model – as pictured above – is the one to have.
We found: 2009 1.6 V-Matic Icon, 21,000 miles, £9995
Read the full Toyota Verso review
Find a used Toyota Verso with What Car? Approved Used
---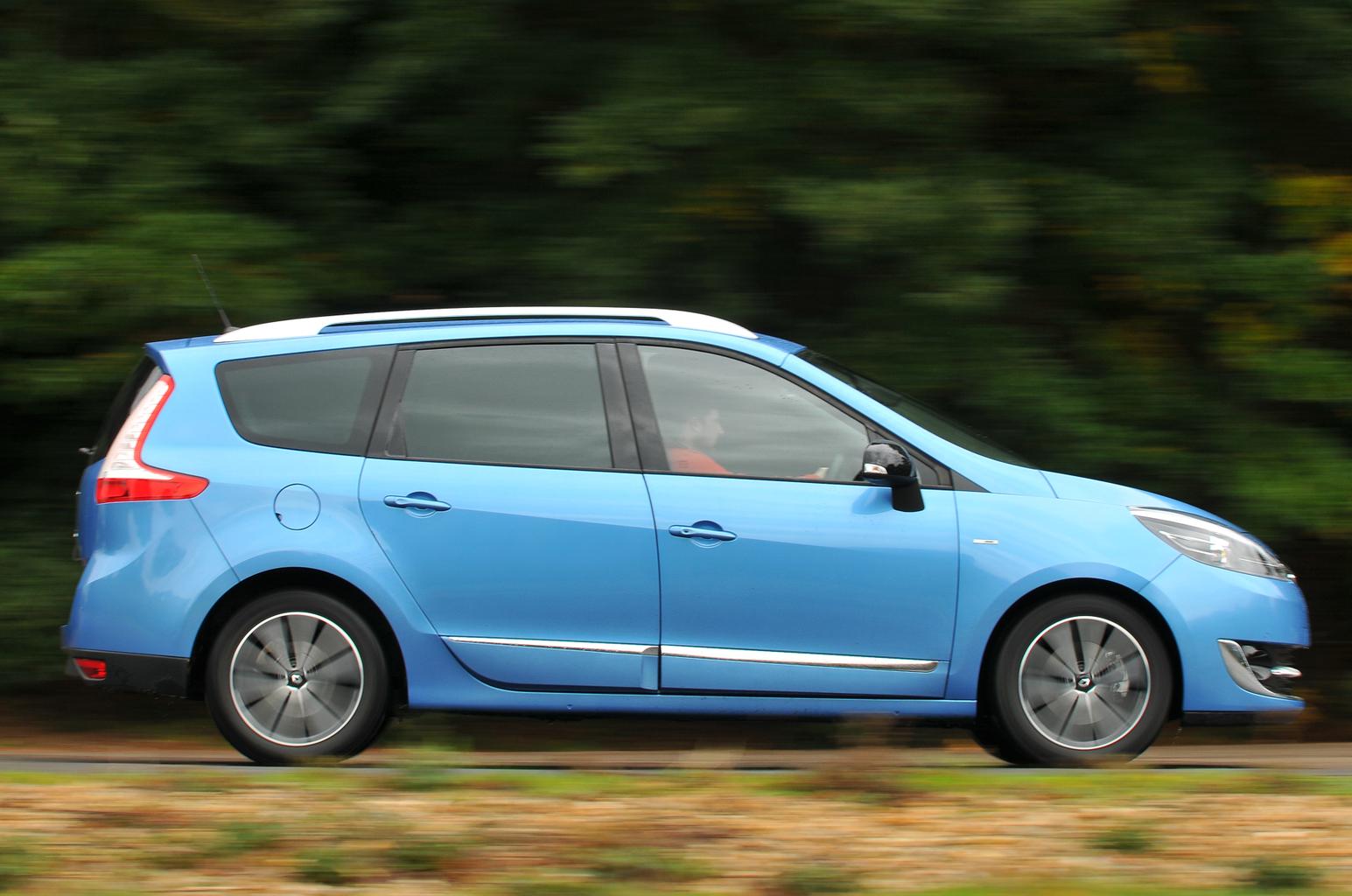 ---