What's the best free sat-nav app for smartphones?
There are lots of free sat-nav apps for Android, iPhone and Windows phones, but which are the best? Read our review to find out...
App GPS Navigation by Scout (SatNav)
Available on iOS, Android
What Car? says...
Rated 2 out of 5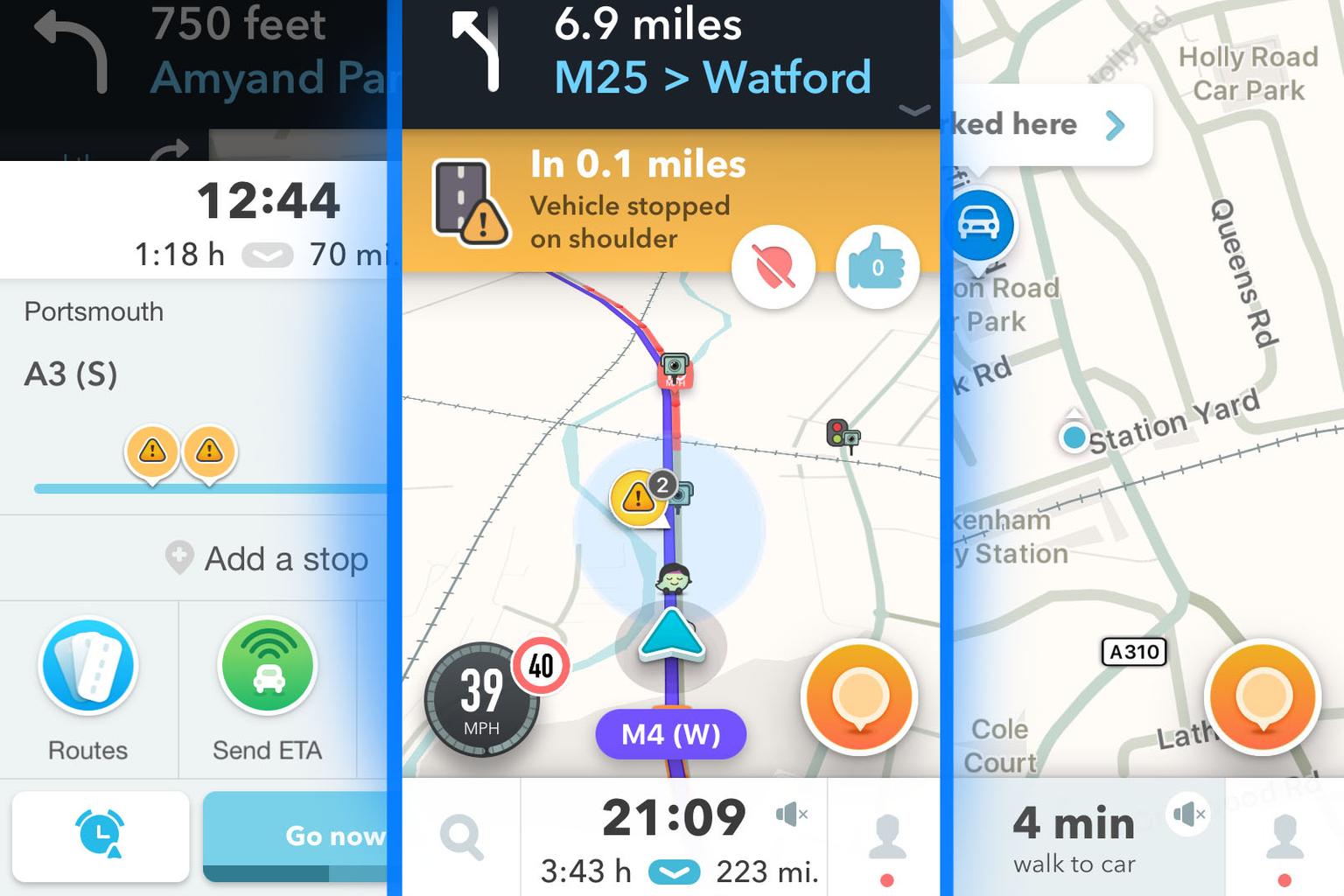 SatNav doesn't always offer the best routes in built-up cities, and is often annoyingly optimistic with its estimated travel time. It has a nice layout with clear directions, but once you're on a route it's rather difficult to find sub menus to alter your destination or use other features. It does offer the handy option of remembering where your car is parked once you've parked up and left it.
App Here WeGo
Available on iOS, Android
What Car? says...
Rated 3 out of 5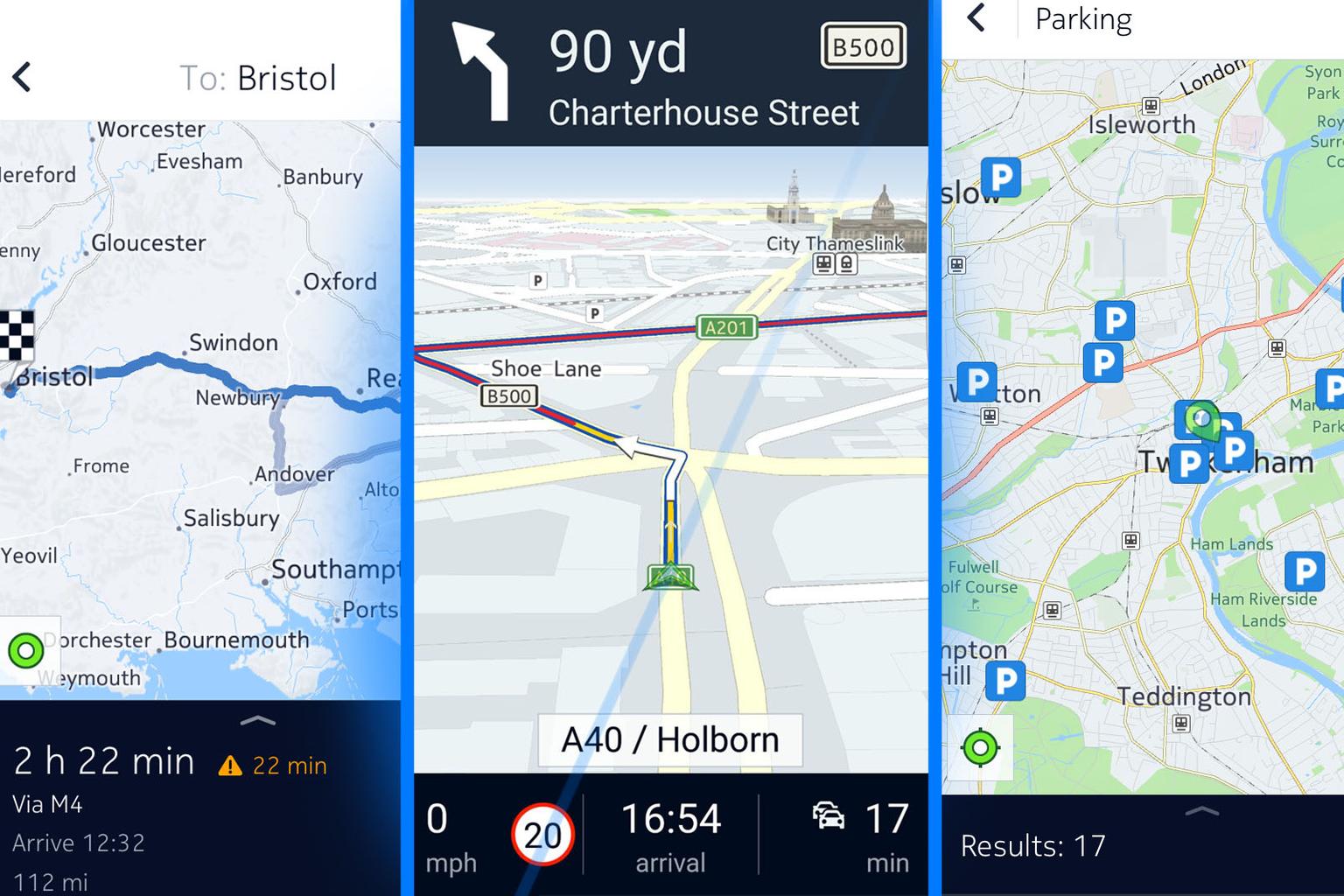 Here powers around 80% of built-in car satellite navigation systems, and it translates well into the smartphone app. Here WeGo is intuitive and offers directions that are simple to follow, but it doesn't always cope that well with city routes. It can show parking locations, which is a useful addition, and it's good at incorporating real-time traffic information into its routes. It can also provide a satellite view to make it easier to recognise destinations.
App Waze
Available on iOS, Android
What Car? says...
Rated 4 out of 5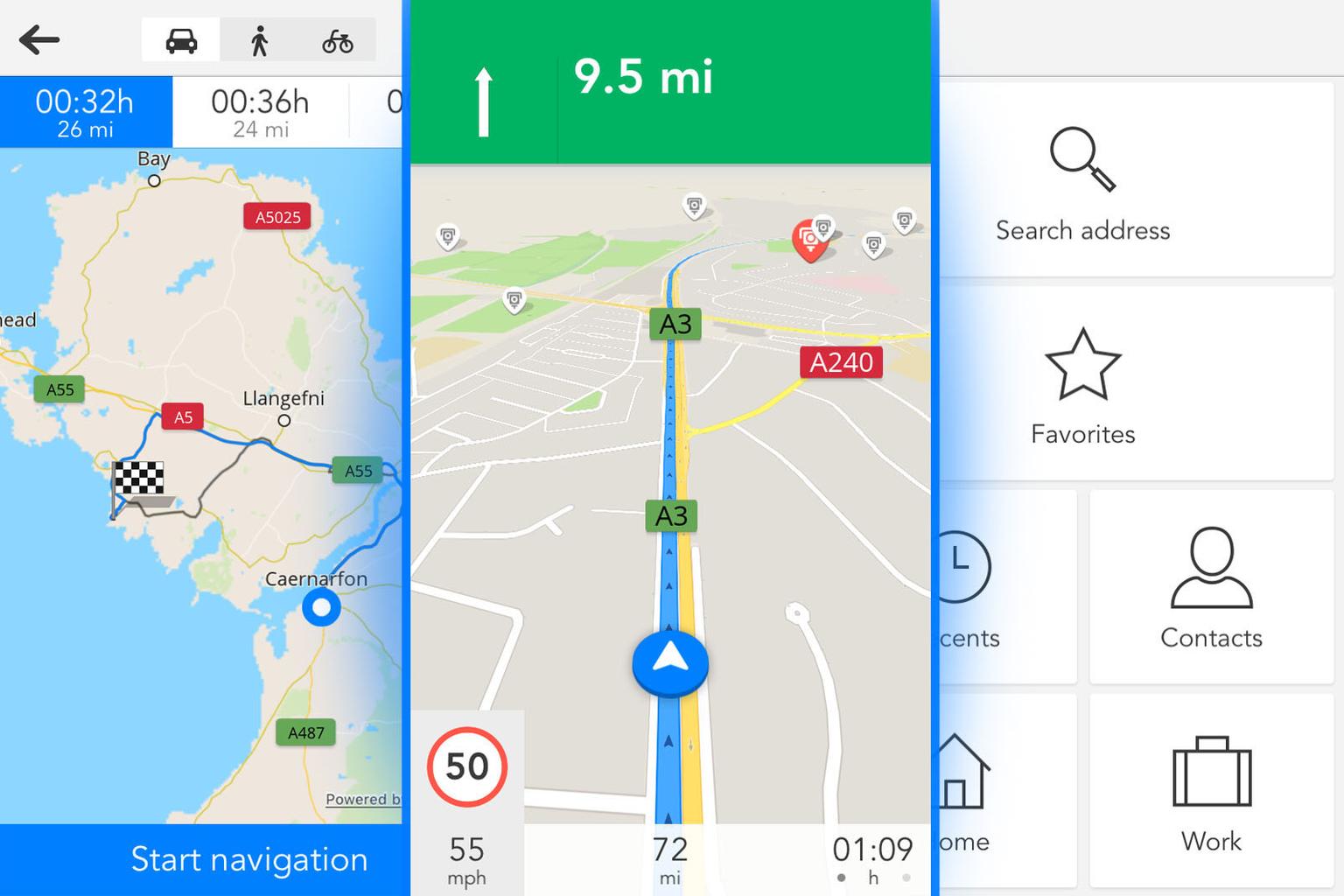 Waze is a clever app that offers real-time traffic updates provided by users. It allows drivers to give specific details of hold ups, whether it's an accident or a vehicle on the hard shoulder. This is a similar system to Navmii, but Waze's traffic updates are much more comprehensive. Drivers are able to 'like' or 'dislike' the traffic warnings provided, to keep the information accurate and up-to-date. It may sound like a distraction from driving, but it's simple to interact with on the move and is a great way to plan ahead or work out how long you're likely to be delayed for. Waze is packed with handy features, such as automatically storing where your car is parked, and it's pretty accurate with its estimated arrival times.
Which is app the best? Click on to the next page to find out
**[